If you follow the news or have spent a second online, you've heard about the rapid shift toward electric cars.
Rivian Automotive is a publicly-traded company that manufactures an electric pickup, SUV, and delivery truck.
But can you buy Rivian stock? Read on to learn more.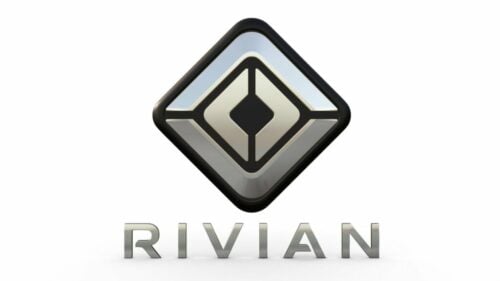 What Is Rivian?
Rivian Automotive Inc. was founded as Mainstream Motors in 2009 by Robert "RJ" Scaringe.
The company was renamed twice in 2011, first to Avera Automotive and then later to Rivian.
Rivian's electric vehicles are manufactured in Normal, IL, but the company also has plants in Michigan, California, and England.
Rivian's pickup truck hit the market in late 2021, and its SUVs and delivery vans are due soon.
Amazon was one of the first companies to invest in Rivian.
In February 2019, the company gave about $700 million in investment, while Ford added in another $500 million.
With these prominent backers in its corner, Rivian shares are expected to keep climbing as the company becomes a fierce competitor in the EV market.
Rivian's electric pickup truck and delivery van are among the most popular shares because investors understand these products are much different from other vehicles in production.
In addition to funding Rivian, Amazon preordered vans to use for deliveries in a move to become all-electric and more eco-friendly by the year 2030.
Rivian's pickup trucks are also loved by Ford and other work companies who could utilize the truck models as part of an eco-friendly business plan.
Rivian and its owner RJ Scaringe might not be the top EV producer in the world, but they're getting there, especially with the new Amazon fleets.
Who Owns Rivian?
Rivian became a public company in November 2021.
It trades on the Nasdaq under the ticker RIVN.
Its founder, Robert (RJ) Scaringe, remains CEO.
What Is Rivian Worth?
When the company first went public, it had a valuation of $80 billion.
Rivian's worth increased to nearly $100 billion during the first day of trading on the market.
What Is Rivian's Revenue?
Rivian reported $55 million in revenue for 2021.
The company delivered slightly over 900 vehicles that same year and has current year targets set at 40,000 deliveries.
Due to supply chain issues and constraints that number may be lower.
Can I Buy Rivian Stock?
Since Rivian is a privately held company, you cannot invest in it the same way as other stock companies.
You can't buy it through a conventional broker, so you'll need to go through some other options if you want to be a Rivian investor.
Investors can easily jump on this stock now if they want a good price and a chance to share in Rivian's fortune.
Although none of Rivian's vehicles have hit the market yet, you can begin investing in the stocks.
The company already has many investors, including T. Rowe Price and Cox Automotive, making its funding high.
Many popular companies, such as Ford and Amazon, have already funded the projects and began to trade materials and products with Rivian.
When Was Rivian's IPO Date?
Rivian filed for an initial public offering (IPO) in August 2021.
The company's intention at that time was to achieve a valuation of $80 billion.
It began trading on the public stock market on November 10, 2021 and reached a valuation of almost $100 billion by the end of that first trading day.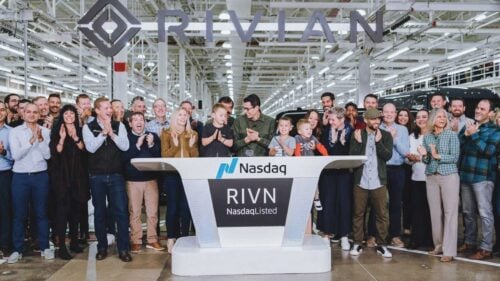 What Is Rivian's Stock Symbol?
Rivian's stock symbol is RIVN.
It trades on the Nasdaq market.
What Is Rivian's Stock Price?
Rivian's stock price opened at $78.00 per share on its IPO date.
It has since gone as high as $179.47 and as low as $29.44.
Rivian Competitors to Invest in
Some people prefer to invest in larger, more established companies with a profit history.
Although Rivian is brimming with potential, the company is not the top EV manufacturer in the market.
If you prefer to start with a company that already has a solid footing, you can choose one of the options below.
Rivian Stock Competitor: Tesla (NASDAQ: TSLA)
When you think of EV cars, Tesla is likely the first company that comes to mind.
Tesla is well-known for being the top manufacturer of EV cars, and it also has an electric truck on the way.
Since Tesla has been around for longer, you can expect to pay more per share.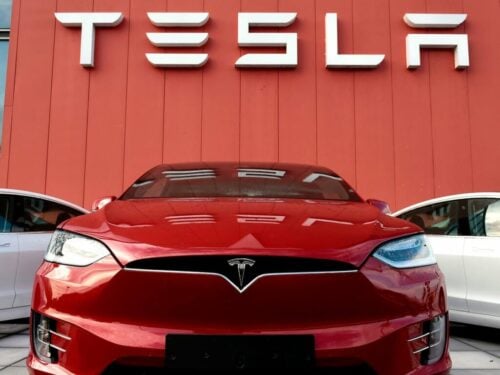 Rivian Stock Competitor: General Motors (NYSE: GM)
General Motors (GM) is one of the top vehicle stocks because people know its products and have been buying from the company for decades.
Like other automotive manufacturers, GM is beginning to roll out its own line of electric vehicles.
Can I Buy Rivian Stock: Final Words
Some investors aren't sold on Rivian because it's a very new company.
Its focus on adventure vehicles like SUVs, pickup trucks, and vans appeals to a large market.
Investing in Rivian is an enticing option because the company is still growing, and you stand a lot to gain by getting in early.
You can also invest in an eco-friendly company that's committed to preserving the environment.
Rivian's deal with Amazon is also a huge reassurance that it's here to stay and plans on becoming one of the top brands within the green vehicles marketspace.