Investors are always looking for the next breakout stocks to take their portfolios to the next level.
With so much hype around the stock market right now, it takes experience to spot true breakout stocks.
This article will discuss the most exciting breakout stocks to watch right now and what makes them stand out.
Wondering where to buy the stocks mentioned in this article? Check out WeBull! WeBull is a trading app that's great for both beginners and experienced investors. They don't charge commission fees, and they'll even give you a free stock just for signing up!
Top Breakout Stocks To Buy

PayPal (NASDAQ: PYPL)
PayPal is quickly becoming one of the world's most exciting fintech stocks.
The PayPal platform makes it easy to send money to other people or to pay for products and services without sharing your bank account information.
This stock has seen a very strong growth pattern over the past year.
It makes sense – with the risk of COVID-19, people wanted to minimize contact with others and purchase things online.
PayPal also has a long list of successful subsidiaries in the fintech space.
They own Venmo, an app that makes it easy for people to send money to each other and split bills.
This service has been a crucial part of the company's portfolio.
This stock has seen steady gains over the past year, but they've had a real breakout session just in the past few weeks.
If these patterns continue, buyers could see a significant profit.
The company's earnings over the past few quarters have been nothing short of spectacular.
This means that the company has the financials to back up these exciting trades.
Warner Music Group (NASDAQ: WMG)
Warner Music Group is an exciting breakout stock in the music and entertainment sectors.
This stock broke out at the beginning of December 2020.
Their share price jumped approximately $10 in the space of just a few weeks.
This company is one of the "Big Three" record label groups.
They run some of the world's most iconic record labels and currently have deals with stars like Beyonce, Kelly Clarkson, Dua Lipa, Michael Buble, and many more.
According to expert analysis, this stock is rising because many popular apps are paying for their music licensing rights.
One great example is TikTok, which allows its users to put music in the background of their posts.
When TikTok adds songs from WMG's catalog, the company gets royalties.
While Warner Music Group shares have fluctuated slightly since the initial breakout, they haven't seen a significant drop.
This indicates that their support has gone up and the stock could be poised for another breakout down the line.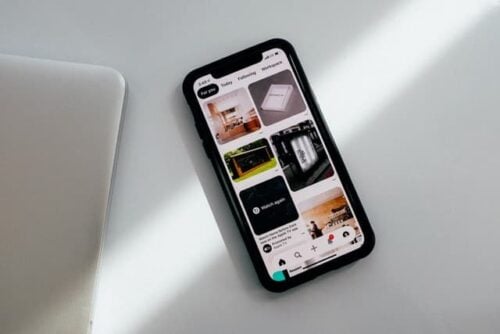 Pinterest (NYSE: PINS)
All eyes have been on Pinterest this last year as the stock has made some truly incredible gains.
While many people thought this company would eventually hit a ceiling, the growth has just continued.
Pinterest's current share price is approximately $84.
This is a massive gain from this time last year, when this stock traded for roughly $23 per share.
This is one of the most unique social media companies on the market right now.
The Pinterest platform allows users to save content from all around the web into themed boards, serving as an online scrapbook.
Pinterest subscriptions were up during the COVID-19 pandemic and resulting shutdowns.
With more time on their hands, many people used Pinterest as a creative outlet to explore new hobbies and ideas.
Some people have worried that this stock's growth pattern is unsustainable, but the highs just keep coming.
Recently, it came out that Microsoft reached out to Pinterest about a potential deal, which sent their stock to a new high.
Investors should keep an eye on Pinterest's chart pattern over the next few months.
While they may eventually hit resistance, it seems like this stock is still on its way up for now.
Baidu (NASDAQ: BIDU)
Baidu is a massive Chinese internet company.
They are similar to Google in some ways, as they run a search engine and an online maps page.
Some of the other tools they offer include cloud storage, an encyclopedia, and online forums.
This company's stock started to break out in mid-December, and their upward trend has not stopped since.
There are a few reasons why investors are excited about this stock's chart.
Baidu is moving into the electric vehicle market, which is an industry seeing a huge amount of demand.
They also recently bought a video streaming platform to add to their web services.
Financially, Baidu posted strong revenue numbers last quarter.
If they can maintain this financial growth, there's a good chance they could keep this upward price action going.
Stocks About To Break Out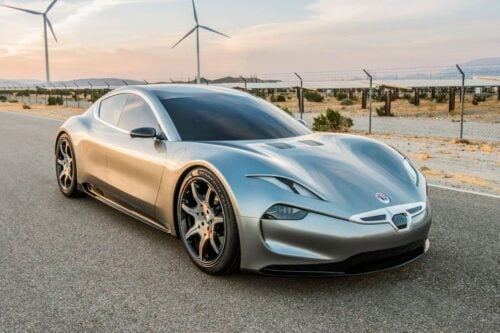 Fisker Inc. (NYSE: FSR)
Fisker is a stock that has seen an amazing intraday high this week.
On February 12th, their stock price had a gain of nearly 23 percent.
This company is one of many exciting electric vehicle manufacturers in the United States.
Climate change has become a very serious issue over the past few years, and there's been a huge push to use more eco-friendly technologies.
This could be a huge boon to Fisker, as they are currently working on entirely electric sedans and SUVs.
Their products currently cater to a luxury market, but could become more accessible in the future as the electric vehicle market evolves.
An expert Morgan Stanley analyst recently opened a position in Fisker. This news was what drove its breakout growth.
When compared with other EV manufacturers, Fisker is able to keep their expenses down by focusing on just a few models at a time.
This strong bottom line is very appealing for long-term buyers.
This is definitely one of the most exciting breakout stocks to watch right now.
Breakout Penny Stocks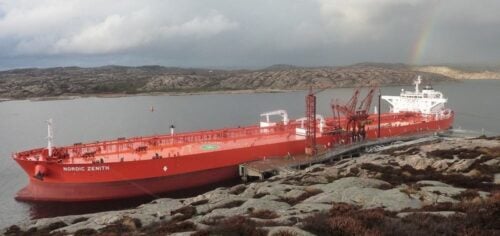 Nordic American Tanker (NYSE: NAT)
This shipping stock may have struggled over the past year, but it appears primed for a breakout session over the next few weeks.
Shares went up by over 14 percent in just one day, putting it in breakout range.
Nordic American Tanker is a shipping company that is based in Bermuda and charters shipping jobs all over the world.
They currently have a fleet of 20 ships and focus on oil transportation.
The oil industry has struggled over the past year for a few reasons.
People are traveling less during the pandemic and therefore spending less on gas.
Many people are also switching to more eco-friendly fuel sources.
However, countries around the world have been distributing the COVID-19 vaccine.
This means that travel will likely increase in the short term, and so will demand for oil.
Since the oil industry is volatile, this stock could be a bit of a risk.
However, in the short term, its growth could really benefit your portfolio.
What Are Breakout Stocks?
When analysts look at a stock and its chart pattern, two of the things they consider are the support level and the resistance level a stock encounters over time.
Both of these are estimates analysts use to make stock predictions moving forward.
The support level refers to the expected lows a stock will hit before investors see it as a good deal and will start buying again.
The resistance level refers to the highs a stock hits before it starts to seem expensive and traders start selling.
Both of these pieces of data can change over time based on a company's financials and what is happening in the media.
A breakout stock is a stock with an uptrend that pushes past the resistance level.
When you're trading options, a breakout stock could also be one that drops below the support level.
How To Find Breakout Stocks
Breakout stocks often come with huge potential gains, but they can also be very volatile.
Traders should always keep an eye on the charts when adding breakout stocks to their portfolio.
Looking at support and resistance charts can help you spot breakout stocks.
Breakout stocks also tend to have high volume in a short period of time.
Volume is a particularly important factor to consider when you're assessing penny stocks.
It can take a lot of time to sort through stocks on the market and find the best breakout companies. We recommend using Trade Ideas to find exciting new investment strategies. Trade Ideas uses an innovative AI-based platform, which analyzes current data to recommend potentially lucrative trades.
Breakout Stocks: Final Thoughts
Buying breakouts can be a smart investment strategy, but you'll need to time the market right.
It can take some practice to get the hang of a breakout investment strategy.
You'll need to do your due diligence and make sure you fully understand the concepts of support and resistance before buying.
However, if you can spot this trend at the right time, you can use breakouts to really bolster your portfolio.
The market has gone up and down over the last year, but breakout stocks can be a good way for traders to capitalize on this volatility during the market turnaround.