The term 'market capitalization' (market cap) indicates the market value of a public company's outstanding shares.
A company's market cap equals its current share price multiplied by the number of outstanding shares it currently holds.
The best mid-cap stocks have special properties that make them great for investors with specific investing strategies.
The size of a company's market capitalization places it into one of several categories.
Small-cap companies are companies with a market cap of $300 million to $2 billion.
Mid-cap stocks are companies with a market cap between $2 billion and $10 billion.
Finally, large-cap companies have a market cap between $10 billion and $200 billion.
The larger a company's market capitalization becomes, the more conservative its stock typically becomes.
This means that there's less potential for dramatic returns, but they often provide steady long-term growth opportunities.
On the other hand, smaller companies have a much larger potential for huge growth in a short period of time, just as they have a large potential for substantial losses.
This is because these companies are significantly more vulnerable.
Mid-caps are a great selection for investors who want a good balance of the benefits of small caps and large caps.
We've put together this article on the best mid-cap stock selections to invest in right now.
Our list includes mid-caps that are great for growth, value, dividends, and more.
Do mid-cap stocks interest you? Check out these selections and more with Trade Ideas. The Trade Ideas platform uses an intuitive, AI-based platform for to help you find great investment opportunities. It's a great platform for new traders and veteran traders alike.
Best Mid Cap Stocks To Buy
Melco Resorts & Entertainment Ltd (NASDAQ:MLCO)
Melco owns and operates integrated resorts with casino and gaming facilities.
Based out of Hong Kong, Melco's portfolio of properties spans across Asia and Europe for unique geographic diversification.
Melco expects to open the largest casino-resort in Europe in 2021 in Cyprus.
The company also has plans to open a spa and ski resort in Japan.
While the resort industry has taken a pretty big hit from the coronavirus pandemic, investors should keep their eyes peeled.
With a $7.78 billion market value, Melco is a mid-cap stock for growth and value investors.
Prices will likely take off as the vaccine is rolled out and travel restrictions are eased, domestically and internationally.
NetGear, Inc. (NASDAQ:NTGR)
Based in California, NetGear is a multinational computer networking company.
Their offices span 25 different countries.
NetGear products provide networking hardware for businesses, service providers, and consumers.
Their products span three specific markets including commercial, retail, and service providers.
The company sells products in more than 30,000 retail locations across the globe.
NetGear's products are also sold through a variety of major cable and wireline service providers.
The mid-cap stock has done well on the market the past 6 months, jumping up over 68%.
NetGear is technically one of the 'small-cap' companies we discussed earlier, coming in with a market capitalization of $1.31 billion.
With the high popularity of the products the company provides (WiFi, ethernet, powerlines, etc.), the services NetGear provides will be critical in the future.
NetGear is currently trading for $43.52 per stock and inching toward a record-breaking market price.
Semtech Corporation (NASDAQ):SMTC
Semtech is an American supplier of analog and mixed-signal semiconductor products.
Additionally, the company sells advanced algorithms for commercial applications.
The end markets for Semtech products include communications, industrial, consumer, and enterprise markets.
The company has a market value of $4.9 billion.
After market conditions deteriorated in March, Semtech barely saw a downturn at all.
They continue to hover at or near their highest market price in history, which they reached in January of 2021.
Overall, Semtech has a growth rate of 22% expected for the next year.
Additionally, their trading price has grown nearly 42% in the last 6 months.
Investors should be advised the stock may currently be overvalued but should look for a good time to buy.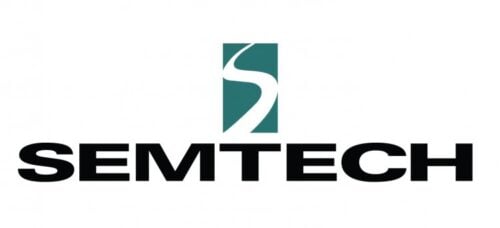 Best Mid Cap Growth Stocks
Alteryx Inc (NYSE:AYX)
As another tech company based in California, Alteryx develops computer software.
Their software focuses on data science and analytics, aiming to make advanced data analytics accessible to everyday employees.
Their focus on providing a great user experience is very smart, because soon every company will need access to data analytics programs.
This mid-cap company will no doubt be integral to the future of business, as their data analytics services will be considered essential.
However, COVID-19 had a mixed effect on Alteryx's market performance. The stock has shown considerable market volatility.
Alteryx saw its highest stock market performance ever in July of 2020, trading for as much as $173 per share.
Right now, the company's shares are approximately $130 each.
With a market cap of $8.61 billion, adding Alteryx to your mid-cap asset allocation could be a strategic move with great growth potential.
Healthequity Inc (NASDAQ:HQY)
Healthequity is an American healthcare company that provides employers with a platform to provide cost-effective healthcare options to their employees.
The company is designated as a non-bank health savings trustee by the IRS.
This means that Healthequity is able to offer health savings accounts (HSAs), flexible spending accounts (FSAs), health reimbursement arrangements, and more.
HSAs are one of Healthequity's main points of focus. They currently administering over 5.4 million of these accounts.
Healthequity is also seeing rapid growth in their market share, growing from 4% to 16% between 2010 and 2019 alone.
2020 was a difficult year for the company, considering individuals were spending much less on healthcare with travel restrictions, and employment was down overall.
This mid-cap healthcare company has a market cap of $6.25 billion.
Despite their stock market struggles through COVID-19, Healthequity was able to grow their business and raise the number of open accounts.
Additionally, Healthequity was able to make a full return to pre-pandemic trading prices.
There is a large trend toward consumer-directed healthcare benefits, and Healthequity has significant growth potential.
Sabre Corporation (NASDAQ:SABR)
Sabre provides travel technology solutions for air bookings.
Based in Texas, Sabre is actually the largest global distribution systems provider for North American air bookings.
The company was originally founded by American Airlines in 1960 but was officially spun off in 2000.
Sabre struggled in 2020 due to decreased travel demand.
In February of 2020, Sabre was trading for as much as $22 per share.
This was reduced to a $3.31 stock price in March of the same year.
Over the past 6 months, Sabre's trading price has rallied more than 50%, currently trading for nearly $12 per share.
This $3.71 billion mid-cap company will certainly continue to see a rebound as the travel industry is opened back up post-COVID.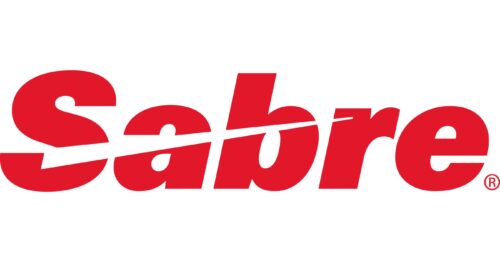 Mid Cap Dividend Stocks
Tapestry Inc (NYSE:TPR)
Based in the U.S., Tapestry is a multinational luxury fashion holding company.
The company is also a component of the S&P 500.
Tapestry is the parent company of three major brands – Coach New York, Kate Spade New York, and Stuart Weitzman.
Coach is the most successful of their brands, while Kate Spade has been struggling.
It is unclear when the Kate Spade brand will recover.
As one of our mid-cap stocks, this $9.23 billion company has effectively recovered from the market crash in early 2020.
They are currently trading around $33.50 per share, which is well below their record highs from previous years.
However, Tapestry has one of the highest dividend yields on our list at 4.06 percent.
Flowers Foods, Inc. (NYSE:FLO)
As another one of our mid-cap stocks, Flowers Foods is a manufacturer and distributor of packed bakery foods.
Based out of Georgia, Flowers Foods has a portfolio of 47 bakeries throughout the U.S.
These bakeries produce a wide selection of baked goods, including rolls, buns, bread, pastries, tortillas, and more.
With a market capitalization of $4.8 billion, Flowers Foods is the only one of our mid-cap companies in the food industry.
Since food is a consumer staple, it continues to perform well even when the greater economy is struggling.
Flowers Foods' market price has trended upward for years, with the stock currently trading at $22.63.
Their business model of expanding across the U.S. through acquisition and growth has been great for the company.
Flowers Foods also has an excellent dividend yield of 3.53%.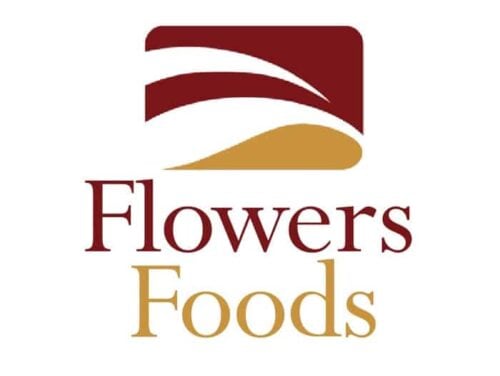 Best Mid Cap Tech Stocks
Blackline Inc (NASDAQ:BL)
Based out of California, Blackline is an enterprise software development company.
Blackline's cloud-based services automate and control the closing of financial processes.
This includes closing the books, account reconciliations, and control assurance.
While the company is based out of Los Angeles, they have 11 offices around the globe.
Some of the companies Blackline provides software to include Netflix, Coca-Cola, Costco, UnderArmour, Google, and more.
With a market capitalization of $7.95 billion, this mid-cap stock is one of the largest tech companies with a single female founder.
Blackline saw COVID-19 not as a hindrance, but as an opportunity.
With an economy that was at a standstill due to the transition to work-from-home, Blackline developed a system that allowed for remote audits.
The stock price has continually risen since launching their IPO in 2016. Shares of Blackline are currently trading for $138.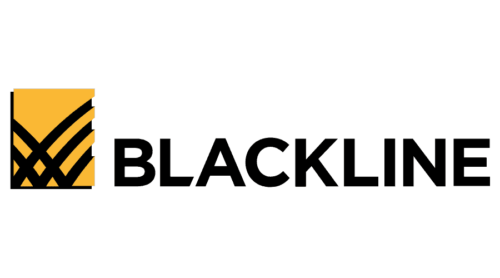 Mid Cap Value Stocks
Lending Tree Inc (NASDAQ:TREE)
Lending Tree offers an online marketplace for lending and other personal finance-related operations.
The platform allows its users to connect with multiple loan operators to find the right deposit accounts, credit cards, insurance, and loans for them.
The company took a pretty big hit from COVID-19 in March but has since returned to its pre-COVID performance.
With a market capitalization of $4.3 billion, Lending Tree is now trading for over $327 a share.
Investors should keep their eyes peeled for when trading prices go down.
Lending Tree may be undervalued, and there's plenty of potential for the stock to grow after the COVID-19 pandemic fades.
Omega Healthcare Investors Inc (NYSE:OHI)
Omega is another mid-cap company in the healthcare space.
The company is also the first real estate investment trust on our list. Omega is a triple-net equity REIT.
Their portfolio of properties focuses on supporting skilled nursing facilities and assisted living facilities.
Both of these are high growth sectors based upon the aging population of baby boomers across the globe.
Omega's operating partners include 69 growth-oriented operators throughout the U.S. and U.K.
The REIT has a market capitalization of $8.45 billion. There's a good chance that Omega's stock price is undervalued.
This is because baby boomers are getting older, which means that demand for assisted living facilities will likely increase.
This means that Wall Street has their eyes on these REITs.
Compared to many other healthcare REITs, Omega performed very well last year despite the challenges of COVID-19.
While the stock is still inching its way back to pre-COVID prices, they have recovered more than 50 percent of their losses from last year.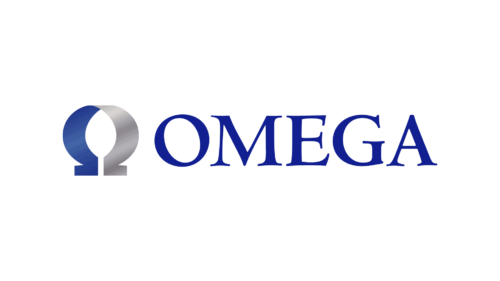 Should You Buy MidCap Stocks?
Mid-cap stocks offer the benefits of both small companies and large companies.
With the uncertain nature of the economy, many investors are wary of putting their money in small-cap corporations with heightened levels of volatility.
At the same time, large-cap stocks have their potential downfalls as well.
When compared to large-cap stocks, mid-cap stocks will likely see accelerated cash flow and earnings per share growth.
This is great for investors that want accelerated returns on their investment.
Mid-cap stocks provide the benefits of both small and large companies.
Which of the mid-cap companies in this article piqued your interest? Check out these mid-caps, other small-caps & large-caps, and more on WeBull. When you join the WeBull platform, you'll get a few free stocks just for signing up!
Mid Cap Stocks: Final Article Thoughts
Now that we're one month into 2021, what's your investing strategy?
While your whole portfolio shouldn't be focused on mid-cap stocks, having them as part of it is certainly not a bad strategy.
Many of the mid-cap stocks we've covered offer the perfect balance of value, growth, and dividends.
Mid-cap stocks are the perfect balance for the moderate investor who wants both stability and relatively quick returns.