Consumption of copper has always been high, but lately, demand has been on the rise.
Copper is a very popular investment, but is it right for your portfolio and investment goals?
The mining industry has been bouncing back post-pandemic, but the metal that has seen the most growth is copper.
Copper is an incredibly lucrative commodity that has a variety of uses.
This article will discuss the best copper stocks on the market and why you should invest in them. 
Wondering where to buy the copper stocks we have listed in this article? Check out Webull! Webull is a top-rated trading app for both new and experienced investors. There are no commission fees, and you even get free stock just for signing up! 
Why Should I Buy Copper Stocks?
Copper is a very diverse metal with various applications, from electronics to construction and more.
Because of the versatility of this metal, it is highly valued.
Copper is particularly expensive right now due to increased demand and a supply shortage.
The increase in demand is likely due to a global focus on renewable energy, which relies heavily on copper. 
The copper market has seen tremendous growth, but these stocks may not be right for investors looking for short-term gains.
Although investors looking for short-term gains may be able to make some money, with the expansion plans many of these copper companies have in place, long-term investors are likely to see better profits.
Best Copper Stocks To Buy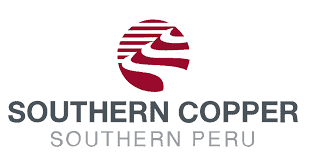 Southern Copper Corporation (NYSE: SCCO)
Southern Copper Corporation is the world's largest copper mining company, with over $69 million in copper reserves.
They get their edge from their investments in Peru, a country that holds 13% of the world's copper.
Because of their assets, this company's copper stocks are highly sought after and considered some of the best to buy.
As the world's leading copper producer, Southern Copper is also committed to low-cost production, which is important in the mining industry.
They currently lead the pack with the lowest operating costs of any other company.
In 2020 alone, they produced one million metric tons of copper.
Southern Copper also has the lowest production costs in the copper industry at around $0.80 per pound.
SCCO stock has consistently been on the rise this past year.
They also have a strong dividend yield of 3.85 percent right now, making them a good choice for income investors. 
Turquoise Hill Resources LTD (NYSE: TRQ)
Turquoise Hill Resources primarily conducts its copper and gold mining operations in Oyu Tolgoi in Mongolia.
They have recently announced a funding plan with parent company Rio Tinto.
The plan allocates $2.3 billion to implement predictive maintenance and maximize profits.
As part of this plan, Turquoise Hill will:
Pursue re-profiling of their debt repayments with lenders up to $1.4 billion.
Seek to raise up to $500 million in senior supplemental debt
Allocate over $1 million to address any shortfalls from re-profiling their debts.
Like many of the other top copper stocks right now, Turquoise Hill's share price has consistently been going up over the past year.
However, their price-to-earnings ratio indicates that they may still be undervalued. 
Copper Mining Stocks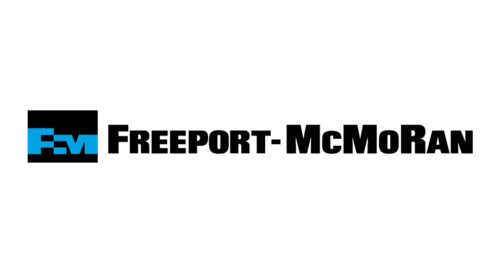 Freeport McMoran Inc. (NYSE: FCX)
Freeport McMoran is based in Phoenix, Arizona.
They primarily smelt and refine copper concentrates, while also mining for other metals like gold and silver.
Freeport McMoran produced 3.8 billion pounds of copper in 2018. Copper makes up approximately 75% of the company's revenue.
The company is also able to boast low copper production costs. Their cost per pound of copper is $1.73.
Freeport McMoran also invested $850 million in the Lone Star development project.
With the momentum from this project, Freeport is on track to produce over 200 million pounds of copper over the next year.
Top Copper Stocks
BHP Billiton (NYSE: BHP)
BHP is one of the world's largest global mining companies.
BHP has mining operations across ten different countries in North and South America, as well as 27 mines in Australia alone.
In addition to copper, they also mine iron, coal, nickel, zinc, and more.
While Southern Copper takes the crown for the largest copper producer, BHP takes the lead as the largest mining company.
BHP Billiton primarily makes its money from iron ore, but copper is still a lucrative part of the company.
They have 47 million tons of copper reserves.
The company has committed to making its operation more efficient through new technologies in an effort to lower operating costs.
This has been reflected in their stock price, which is currently at a five-year high point.
BHP also has a very high dividend yield of 5.64 percent right now. 
Rio Tinto (OTCMKTS: RTNTF)
Rio Tinto is a top ten global producer of copper, but they also mine diamonds, aluminum, uranium, and several other minerals.
Rio Tinto comes in at 114 on the Forbes Global 2000 list for the largest publicly traded company in 2020.
Rio Tinto owns a 51% stake in Turquoise Hill Resources. Overall their copper operations consist of numerous assets including:
A 30% stake in BHP's mine in Chile
A stake in the world's largest known mine for copper and gold deposits, Oyu Tolgoi
55% stake in the Resolution copper project
Kennecott mine in the U.S.
Rio Tinto has begun to see the benefits of its $1 billion investment into the Kennecott mine, where they shifted production to the South Wall, which has a higher concentration of ore.
Rio Tinto stock spiked in the beginning of 2021 and has continued to perform well since then.
Copper Penny Stocks
Copper Mountain Mining Corporation (OTCMKTS: CPPMF)
Copper Mountain Mining Corporation is a Canadian company founded in 2006.
As the name implies, their primary focus is copper mining operations.
CMMC recently issued over $250 million in senior secured 5-year bonds, set to mature in 2026. These bonds bear 8% interest per annum.
The company's flagship asset is its 75% ownership stake in Copper Mountain, a mine located in southern British Columbia.
The mine currently produces 100 million pounds of copper annually.
Copper Mountain Mining may be a penny stock, but their share price has been consistently moving upward over the past year.
This is a good option for investors that want to benefit from the growth in the copper industry, but are still looking for a very affordable investment. 
Best Copper Stocks: Final Thoughts
Copper prices have been on the rise over the past few months as the demand has increased and mines are unable to meet the need.
For the time being, we can expect copper stocks to reflect this with their performance. 
Now is a great time to add copper stocks to your portfolio.
The copper stocks on this list have been some of the most successful thus far this year. 
Looking to get more diverse and interesting investment opportunities? Check out Trade Ideas! Trade-Ideas is an innovative program that helps you find great stock picks using their AI system.