The Stock Dork is reader supported. We may earn a commission, at no additional cost to you if you buy products or signup for services through links on our site.
In these challenging economic times, insurance stocks can be a good investment.
However, it's important to ensure that the insurance companies you're investing in are financially sound.
In this article, we'll feature some of the best insurance stocks to invest in right now.
Insurance is an essential industry, so even when consumers are struggling financially, they're likely to still maintain insurance policies.
Insurance companies also maintain very stable finances to keep up with regulations.
Because of this, insurance stocks are a great long term buy.
Most large insurers can withstand recessions and fluctuations in the stock market.
Here are the insurance companies to consider adding to your investment portfolio.
Wondering where to invest in these great insurance stocks? Check out WeBull – not only can you find all the stocks listed in this article, but you'll get a free stock just for signing up.
Best Insurance Stocks To Buy
MetLife (NYSE: MET)
MetLife is the largest provider of life insurance products in the US.
They also provide annuities and other financial products designed to help people save for retirement.
MetLife works with companies around the world to provide employee benefits, in addition to their consumer personal finance products.
The reason MetLife is such a good buy is their financial stability.
When compared to other companies in this sector, they have a low combined ratio of 91 percent, which indicates that they are making a healthy profit.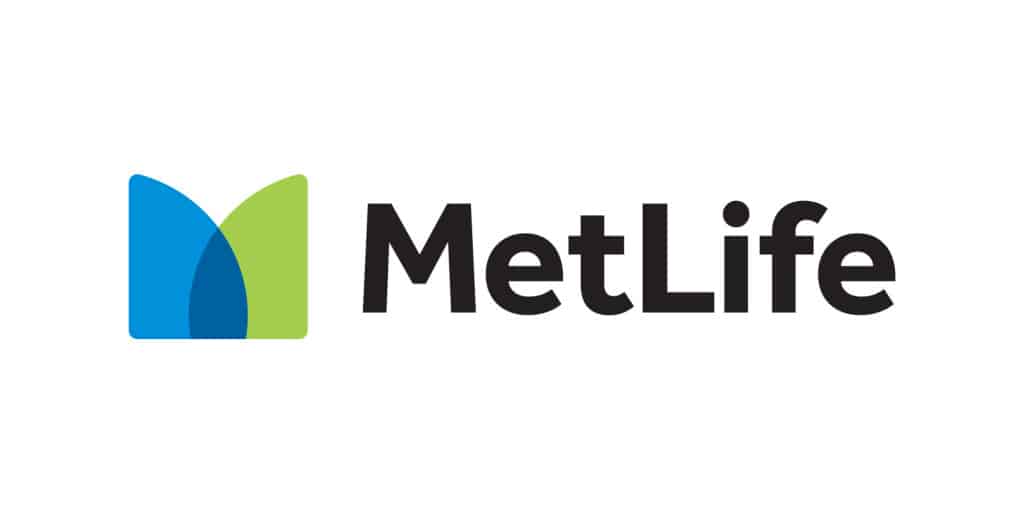 MetLife also has a very strong return on equity, and they pay a modest dividend of $0.46 per share each quarter.
Like many other insurers, their stock price hasn't returned to the high points of 2019.
However, MetLife's strong business model means they're set up for success when the market does fully rebound.
This means now may be the right time to open a position with this company.
Travelers Companies (NYSE: TRV)
Travelers specializes in property and casualty insurance.
They also have other personal lines insurance products available, such as auto, travel, umbrella, and more.
Historically, Travelers has been very cautious when it comes to taking financial risks.
This has helped their stock recover from the stock market crash in spring 2020.
While their shares took a hard dip in March, they have since recovered to nearly pre-pandemic levels.
If you're looking for a stock to invest in short-term, Travelers may not be the best choice for you.
However, they have a stable business model that could work well for long term performance.
Their stock performance of this insurer is often directly tied to the performance of the economy overall.
It's likely that the economy will fluctuate over the next year or so, which means that Travelers isn't fully out of the woods.
However, investors may find that holding shares in the long term can result in growth.
This company has a strong foothold in the property and casualty market, and their products are considered essential for homeowners.
Best Health Insurance Stocks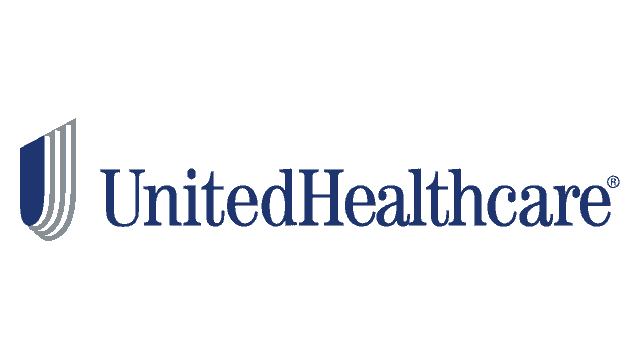 UnitedHealth (NYSE: UNH)
UnitedHealth is the largest health insurance company in the United States.
They have a very strong business model, with financial stability to handle a rapidly changing insurance industry.
One of the best things about investing in UnitedHealth is that they are committed to paying dividends.
They have increased their dividend yield every year for the last decade.
Their dividend currently stands at $1.25 per share as of late 2020.
UnitedHealth posted strong earnings numbers in the second and third quarter of 2020.
While the coronavirus pandemic hurt many other aspects of the health industry, it actually strengthened United's earning potential.
When people started losing their jobs at the beginning of the pandemic, many opted to purchase their own plans through government exchanges.
United Healthcare has plans available on these exchanges through government contracts.
As a whole, consumers have also opted to forgo elective surgeries this year.
As a result, United has been able to keep their medical costs lower this year and have taken the opportunity to get ahead financially.
United Healthcare stock isn't a cheap buy. However, it's likely valued correctly given its recent earnings growth.
Many expert investors even think this stock could be undervalued.
Cigna (NYSE: CI)
Cigna is a health insurance provider based in Connecticut.
They offer private health insurance plans as well as Medicare and Medicaid plans.
Additionally, they have a global arm that offers group health benefits products in Europe and Asia.
One of the things that makes Cigna such an enticing stock is their consistent profits and revenue growth.
Their third quarter earnings beat analysts' estimates even during this year's stock market fluctuations.
This is indicative of a strong business model with good future prospects.
Cigna's stock has fluctuated over the years, but has consistently been able to recover from challenges and provide strong returns.
They've managed to improve their debt in check and their profits have improved over time as well.
This company is a great addition to your portfolio.
Best Car Insurance Stocks
Allstate Corp. (NYSE: ALL)
There's a good chance you've heard of Allstate before – they're one of the largest providers of personal insurance policies in the US.
Crypto Alert
Bigger Than Bitcoin and Better Than Gold
Even gold misses the mark.
Cryptocurrencies (like Bitcoin) are the ONLY assets that have all four of these features.
Features that can truly protect investors from today's unprecedented money printing and interference from governments.
But Bitcoin is NOT the primary cryptocurrency at the forefront of this new money revolution.
These three supercryptos are the ones taking the lead and helping investors make the most money.
Click Here For All Of The Details
We earn a commission if you click this link and make a purchase at no additional cost to you.
Their products are widely available, which gives them a very competitive market share.
Allstate is known for their car insurance, although they also have products in the property and casualty sector.
This company is very innovative and has a focus on great customer service.
They've used technology to make insurance more accessible to the average consumer.
They also offer enticing discount and loyalty programs.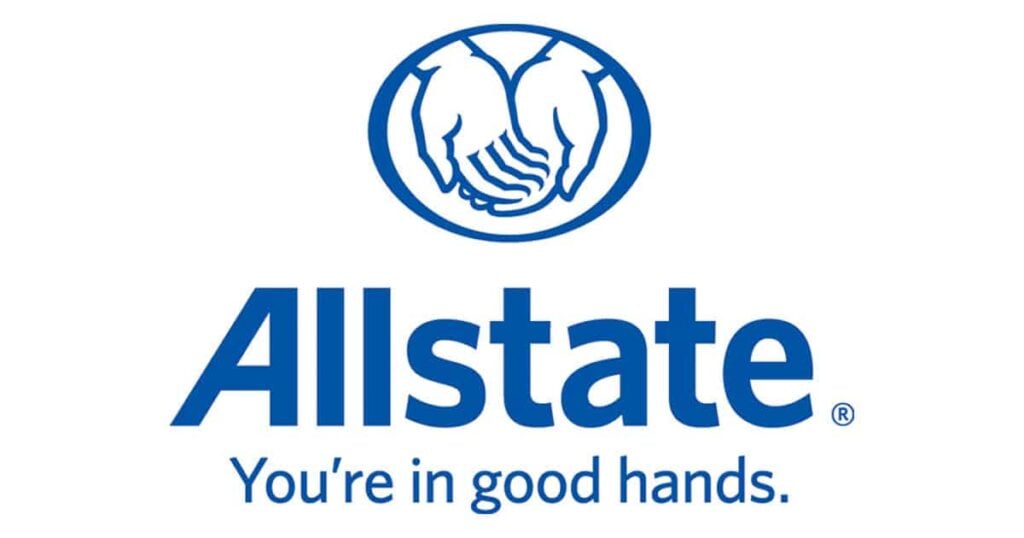 Allstate's shares lost value this year as a result of the market crash.
However, they've been able to keep their finances stable.
This is partially because people haven't been driving as much, which means they haven't been filing as many insurance claims.
One great reason to invest in Allstate is their dividend. Their current quarterly dividend is $0.54 per share.
A reliable dividend makes any insurance stock financially valuable, even if their returns don't meet expectations.
Analysts believe Allstate stock is on a slow and steady rise back to its peak levels of February 2020.
This combined with their dividend and strong financial model makes this company a good buy.
Best Life Insurance Stocks
Lincoln National Corp. (NYSE: LNC)
Lincoln National Corp. is a massive financial group that is most well-known for its life insurance products.
They offer many different types of term and universal policies.
They also offer annuities and employee benefits to help consumers save for retirement.
Expert analysts think that Lincoln National may be undervalued at the moment.
Many high profile hedge funds have opted to add them to their portfolios.
Lincoln National has a long history in this sector – they were founded in 1904 and have been a respected insurer ever since.
They are very committed to paying dividends on their shares, so they may be a good income stock for investors.
Their current annual dividend is $1.68, and they've maintained dividend payouts regardless of the current economic climate.
This company's earnings have been up and down this year.
They've had increased life insurance claims as a result of the pandemic.
In the third quarter of 2020, they saw a loss of 72 cents per share.
However, unexpected increases in their revenue has driven prices upward.
Analysts worry that this stock may start to trend downward again after this slight bump.
When the dip happens, investors can get ahead by buying shares at a discount.
Lincoln National is a highly experienced insurer, with stability that indicates potential for long term success.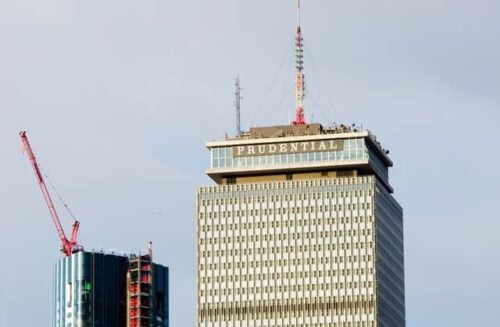 Prudential Financial (NYSE: PRU)
Prudential is an established insurer that offers a wide variety of financial products.
They're a global company that currently has operations in more than 40 countries as well as the US.
Investors haven't been too keen on Prudential this year, as their earnings and overall revenue have struggled in a tough market.
However, they have a reliable quarterly dividend of $1.10 per share.
This means there's still opportunity for financial growth.
Prudential is also being proactive by restructuring their operations to prevent future losses.
Despite a lackluster financial performance earlier in the year, they've started to bounce back in the third quarter of 2020.
Data indicates that Prudential could be undervalued as well.
Best Insurance Company Stocks To Buy
Progressive (NYSE: PGR)
Progressive is another one of the largest insurers in the US market.
They're known for insuring cars, motorcycles, boats, and other vehicles, although they do have some types of property and casualty insurance products as well.
As a company, Progressive stands out from the rest of the market by offering competitive premiums and user-friendly products.
It's easy for customers to get a quote online, and they also offer a user-friendly mobile app.
By focusing on modern technology, Progressive appeals to younger drivers that want a streamlined experience.
Progressive has also proven that they have a financially savvy business model.
They consistently draw in more money in revenue than they pay in claims, insteading of focusing on their own investing.
They also keep their combined ratio under 100 percent to prevent ongoing loss.
While they do have some investments in play, they are only a small percentage of the company's total profit.
This minimizes risk and has helped them do better this year than many of their competitors.
Progressive has a whopping 5.3 percent dividend yield. This makes it a great play for income investors.
Overall, this stock has seen a positive change this year, and it's a stable choice for the long term.
Hanover Insurance Group (NYSE: THG)
The Hanover Insurance Group offers a wide range of insurance products, and they also serve as a financial services holding company.
Their insurance products include vehicle and property insurance, as well as a variety of business insurance products.
In fall 2020, Hanover opted to increase their dividend to $0.70 per share.
This company has a long history of paying dividends, having done so since their inception in the 19th century.
This generated some newfound enthusiasm among investors and the media, and their stock value has seen a boost.
Hanover Insurance Group has a diversified business model with many different types of products.
This sets them up for stability, even as the global market fluctuates.
Hanover's share price dropped dramatically in March 2020, and they still have not fully recovered.
However, their climbing share values mean there's potential for strong returns in the future.
Are Insurance Stocks A Good Investment?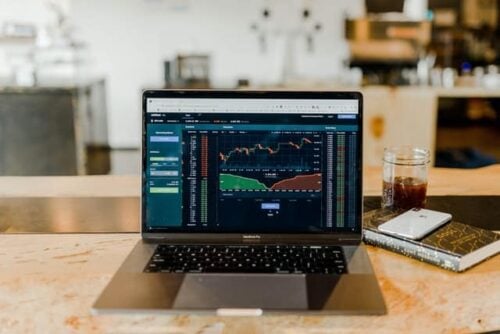 Insurance stocks can be an excellent investment – as long as you're choosing ones with stable finances.
Even during challenging economic times, most people aim to keep their insurance policies if they can.
This has been particularly true for health insurance, which feels increasingly important with the risks of the COVID-19 pandemic.
Life, car, and home insurance policies are also essentials for many people.
In order to succeed financially, insurance companies cannot take on the same type of debt as companies in other industries.
Because of this, they're able to keep clean balance sheets that can push their stock prices up.
When investing in insurance stocks, it's important to understand how an insurance business model works.
Insurance companies make money in two ways. The first is by collecting money from premiums charged.
The other way insurance companies make money is by investing the income they get from their premiums.
When you invest in an insurance company, you'll want to take a look at what type of investments they have and the risk involved.
You'll also want to look at the insurance company's combined ratio.
This is the ratio of business expenses and losses to their overall income from premiums.
Ideally, insurers should have a combined ratio of under 100 percent. This indicates that the insurer is making a profit.
Insurance Stocks: Final Thoughts
Insurance stocks have always been a good choice for investors, even when the global economy is struggling.
Since insurers need to maintain a stable balance sheet, they're less likely to see dramatic fluctuations in their overall performance.
They also tend to be good dividend stocks.
When selecting insurance stocks, you'll want to ensure that you're choosing established companies with a history of strong performance.
Data points like combined ratios and earnings per share numbers can help you determine the viability of each stock.