If you're searching for the hottest penny stocks on the market, read along for our top picks. We're breaking down what companies you want to keep an eye on and an overview of all the penny stocks on our list.
Trailblazers are not a new thing in the world of penny stocks.
However, only a handful of upcoming companies prove their growth potential.
And finding these companies is difficult because there are so many of them available right now on the penny stock market.
If you want to trade penny stocks under 10 cents, check out our picks for cheap stocks to keep on your radar.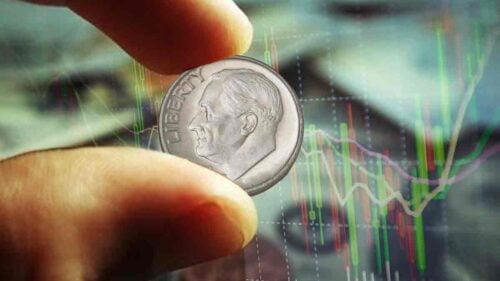 Best Penny Stocks Under 10 Cents to Buy Now
Artificial Intelligence Technology Solutions Inc. (OTC: AITX)
Artificial Intelligence Tech Solutions Inc. (AITX) creates robotics and related artificial intelligence-based technology to help companies with their business operations.
Specifically, the company helps its clients to analyze, solve, and initiate new business ideas at fractionalized costs through its diversified offerings.
Notable technologies include ROAMEO (an autonomous security robot) and ROSA (an automatic surveillance detection system).
AITX has had a remarkable financial performance this year, increasing its recurring monthly revenue (RMR) to 69% and a 404% boost on sales and subscriptions compared to last year.
Its R&D spending also saw an increase due to new investments in the development of its RAD lineup.
It will soon release its new RAD 3.0 lineup; a revamp of its existing designs and products.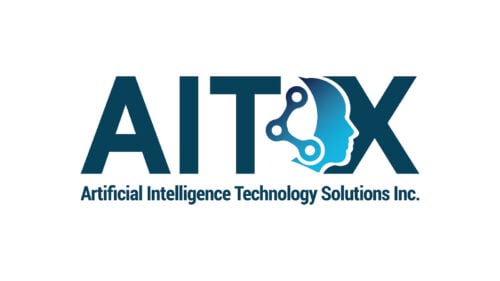 C-Bond Systems (OTC: CBNT)
C-Bond Systems is a chemical and nanotechnology solutions company that uses its portfolio of technologies to offer products that improve performance and safety, primarily in the glass industry.
The company's portfolio comprises 22 patents, including pending patents and licenses, worth around $33.7 million.
An example of the company's solutions is a windshield strengthening agent that prevents cracks and chips.
With an 8,200 square foot facility for its products, its focus in the $200 billion glass industry has proved well for the company.
To date, shares of the company have grown by 98%, and its revenue is expected to grow by more than 80% per year.
Despite difficult circumstances, the company recently reported a promising record annual growth, signifying its commitment to developing new products that increase C-Bond Systems' value.

Vaycaychella Inc. (OTC: VAYK)
Formerly known as World Series of Golf (OTC: WSGF), Vaycaychella has recently created a stir in the stock market.
The sports company turned technology firm will now focus on the short-term vacation rental market that has been performing really well this year.
Last year, the firm acquired the vacation rental company Vaycaychella then decided to build a software application based on its business model.
After its beta testing launch in December last year, the app received a robust response that translated to its shares, which increased by 200% in its first week.
These results made WSGF completely transition to VAYK.
VAYK's share continuously rises as it develops its app to target the $87 billion vacation rental market.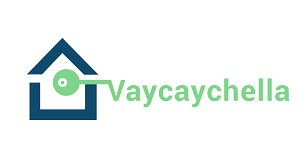 Gourmet Provisions International Corporation (OTC: GMPR)
Formerly known as Unique Foods Corporation, GMPR has been making waves in the market — not just because of its frozen pizza but with the company's recent acquisitions as well.
With its aim to maximize the public's interest in food and health, it recently launched its gluten-free options, which could boost the company's stock price.
After recently launching its gourmet frozen pizza, it reportedly signed a letter of intent to purchase the $23 Million company, Black Rock Bar & Grill.
GMPR has quickly grown from a three-store pizza company to one with four wholly owned subsidiaries and many revenue-generating opportunities.
GMPR is in the right industry at the right moment to maximize near- and long-term market prospects, and the firm is potentially well-positioned to profit in a rising economy that is eager to go social.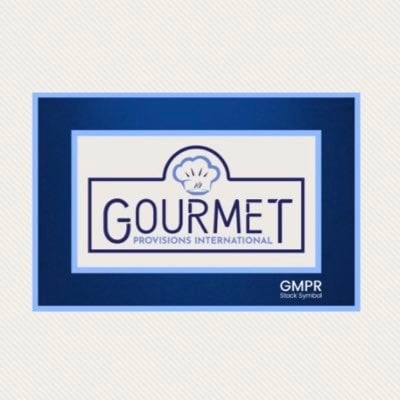 Top Marijuana Penny Stocks Under 10 Cents
Medical Marijuana Inc. (OTC: MJNA)
Medical Marijuana Inc. is an investment holding company that primarily develops, distributes, and markets products under the cannabinoid nutraceutical industry.
The company prides itself on being the first legal supplier of CBD, the secondary compound found in marijuana.
It also has a distinct first-mover advantage in countries like Puerto Rico, Brazil, Mexico, and Paraguay.
Through its four subsidiaries and a portfolio of eight brands, Medical Marijuana Inc. aims to provide hemp products that positively impact its user's overall everyday health.
The hemp industry has a year-over-year growth rate of around 20%.
As Medical Marijuana Inc. becomes more profitable, it's ready to capitalize on its first-mover advantages across different countries.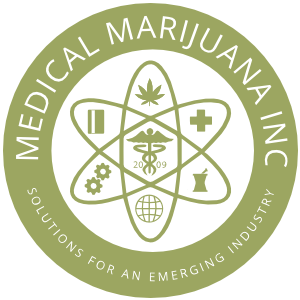 Fiore Cannabis (OTC: FIORF)
FIORF is an innovative company that specializes in the farming and production of medicinal marijuana.
Its crown jewel, Apex Facility in Las Vegas, is a seven-acre site that aims to cultivate and produce cannabis products for its growing Nevada market.
The company recently reported a $1.5 million partnership with Allied Corp (ALID), in which it intends to use these funds to advance additional expansion activity at its Apex Facility.
FIOR's recent financial reports were also impressive; revenues were recorded at $1.6 million, an increase of 53% compared with $1.1 million from last year.
Following the previous U.S. election, marijuana equities have seen a resurgence of interest, making Fiore one of the most promising penny stocks under 10 cents for long-term investors.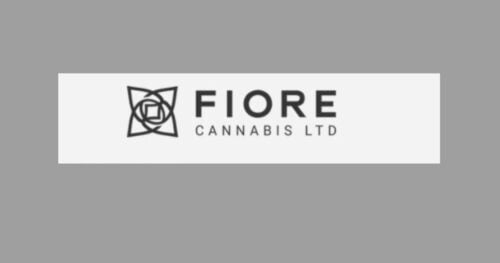 Flower One Holdings Inc. (OTC: FLOOF)
Same with FIOR, FLOOF is a company focused on cultivating and producing medical and recreational marijuana.
It is also one of Canada's leading cannabis companies due to its ongoing expansion plans, robust pipeline of opportunities, and strategic acquisitions.
Its recent announcement, a collaboration with Justin Bieber's Palms "PEACHES" Pre-Roll, might just bring this stock to new heights.
The agreement states that it will be the primary producer of Palms in the state of Nevada.
The company announced record sales of $18.3 million and marked a 373% growth over the prior year.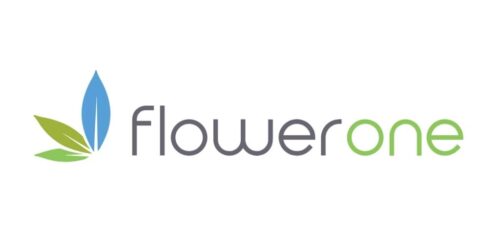 Top Oil and Gas Stocks Under 10 Cents
Trillion Energy International Inc. (OTC: TCFF)
A Canadian company, Trillion Energy International Inc., is an upstream natural gas producer interested in high-demand gas markets that operate throughout the world.
The company has oil and gas portfolios, exploring and developing new sites in the Black Sea and Turkey regions.
Since its foundation in 2007, Trillion Energy's Black Sea gas development has produced around 41 billion cubic feet of natural gas.
This facility has also received $608 million in capital investment.
The company managed a 53% increase in revenue YOY from its latest financial results and will continue to skyrocket due to escalating natural gas prices.
Because Trillion Energy has been engaging in high demand, high price markets, there is plenty of room for profits for its low-cost operations.
By ramping up its production capabilities, increased shareholder value is expected as profits come in from its unique position on the market.

Best Biotech Stocks Under 10 Cents
Kraig Biocraft Laboratories Inc. (OTCMKTS: KBLB)
Kraig Biocraft Laboratories Inc. is a full-staged biotechnology company focused on creating commercialized products developed from spider silks.
Spider silk has never been produced on a large scale by companies, and it holds similar properties to Kevlar, making for a potentially multi-applicable material across different sectors.
The company's biotechnology engineering has now enabled it to create industrially scalable and cost-effective spider silk products.
Recently, the company has finalized its filing for patents regarding key technologies for spider silk production.
Earlier this year, it also inked a deal potentially worth $40 million with a clothing manufacturer.
Kraig Biocraft is now looking forward to the coming years as its facilities in Vietnam reopen and resume scaling up its production capabilities.
As the market for technical fibers surpasses its 2012 worth of around $133 billion, Kraig Biocraft Laboratories Inc. is in a great position to profit with its one-of-a-kind spider silk production capabilities.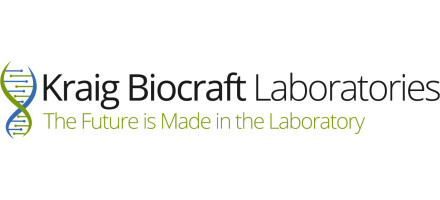 Organicell Regenerative Medicine, Inc. (OTCMKTS: OCEL)
Organicell Regenerative Medicine, Inc. is a biotechnology company that researches, develops, and manufactures therapies related to regenerative medicine.
As one of the world's leading fully integrated biologic medicine companies, OCEL wants to apply its regenerative nanotechnology approach to patients around the world.
The company's nanotechnology miRNA pipeline is currently under stage 2 clinical trial.
miRNA was developed for multiple conditions like COVID-19, COPD, and knee osteoarthritis.
Its COVID-19 therapies have shown promising results and have afforded the company to enter compassionate use agreements.
Early results of this therapy have achieved a 100% success rate.
With promising therapies undergoing trials that have shown good results and applications, Organicell is a company to watch out for.
Positive catalysts may continue to increase the company's value as its nanotechnology therapies mature and develop over time.

Promising Penny Stocks Under 10 Cents
Ozop Energy Solutions, Inc. (OTCMKTS: OZSC)
With over 29 years of experience, Ozop Energy Solutions, Inc. designs, manufactures, and markets ultra-high-power chargers, inverters, and similar power components for different sectors.
Some notable clients that Ozop Energy manufactures for are the U.S. Navy, the U.S. Marine Corps, U.S. Army, Ford, and NASA.
Today, the company focuses its resources on producing promising technologies in long-distance transportation, marine energy solutions, and micro-grid systems.
Even with its existing high-profile customers, Ozop Energy is still expanding its clientele by recently partnering with the Canadian Navy and the Global Crypto Climate Accord.
Stockholders have enjoyed a 540% increase in share prices from the last year.
Continued partnerships with big players in its respective industries show how Ozop Energy Solutions, Inc. has created marketable power products that may continue its drive forward in the industry.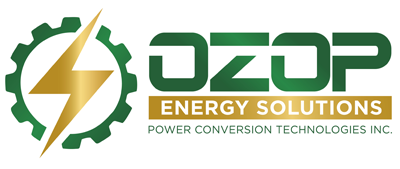 Ascent Solar Technologies, Inc. (OTCMKTS: ASTI)
Ascent Solar Technologies, Inc. is a developer of innovative solar technologies and power solutions created explicitly for remote and extreme environments.
Similar to Ozop Energy, Ascent Solar also has multiple high-profile partnerships for its technology.
The demand is because Ascent Solar has innovative lightweight modular solar solutions that work well for outer space, aerospace, and military applications.
Current and previous clients include JAXA, Silent Falcon, NASA, and the U.S. Air Force.
Just recently, the company has signed a $10 million funding agreement with its largest stakeholder.
Its share price has seen a staggering 5,000% year-over-year increase.
With a global market value of around $4.5 billion, the thin modular solar market is projected to continue to grow.
With its key partnerships, Ascent Solar Technologies, Inc. is in a great position to enjoy growth on the market.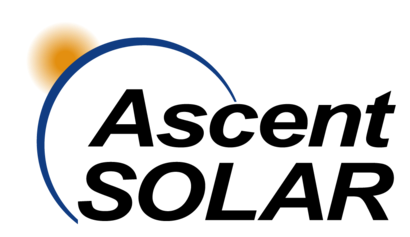 Redflow Limited (OTCMKTS: REFXF)
Based in Australia, Redflow Limited works in the renewable energy industry as an energy storage specialist.
The company designs and manufactures 10kWh zinc-bromine flow batteries suitable for day-to-day use — even under the worst conditions.
The company's batteries are rated for high cycles and are used for residential, commercial, and industrial applications.
Vodafone New Zealand has used Redflow's batteries in its new energy storage facility in the Coromandel Peninsula.
It has expanded its sales operations outside of the Australian region and has signed a $1.2 million contract with a U.S. tech firm earlier this year.
Publishing a $2.23 million sales increase (up by 14% from last year), Redflow has proven its ability to produce valuable products.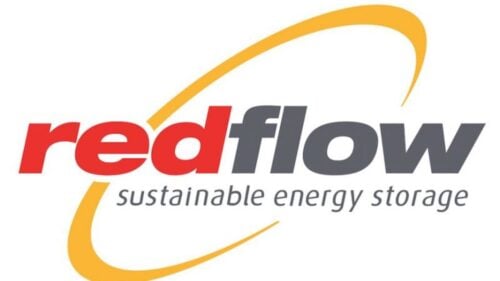 Cyberlux Corporation (OTC: CYBL)
Cyberlux is a North Carolina-based company focused on manufacturing and providing LED Lighting, infrastructure technology, and renewable energy solutions.
The company's BrightEye illumination system is currently used by different government and military agencies, including the Air Force and the Army.
CYBL is the leading provider of lighting technology within this sector.
Cyberlux recently reported that it achieved its highest revenue month last October, recording at $1.9 million.
It also announced other big news, including management additions and capital funding.
Cyberlux received $4.5 million funding from R.B. Capitals to accelerate the development of its FlightEye Solutions and other infrastructure technology solutions.
These promising reports indicate that this stock could go even higher.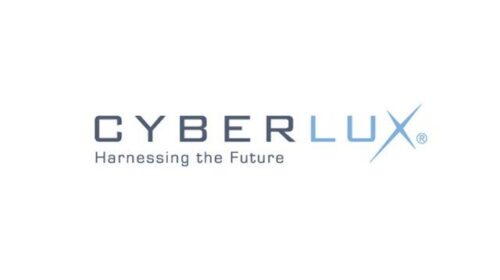 All American Pet Company, Inc. (OTC: AAPT)
AAPT is a California-based company that manufactures and distributes various pet products, including food, toys, accessories, bedding, and cleaning supplies.
However, recently, it has been focusing its business primarily on acquisitions and diversifying its assets.
AAPT OTC stocks' average trading volume is currently around 58 million, signifying interest from investors.
The surge resulted from its recent and most significant acquisition to date, Koura — a gig platform that connects firms and individuals looking for industrial technical expertise.
It was reported that the transaction was valued at $200 million.
As the gig economy is expected to blow up and be worth $455 billion by 2025, AAPT and its investors could profit quite a bit.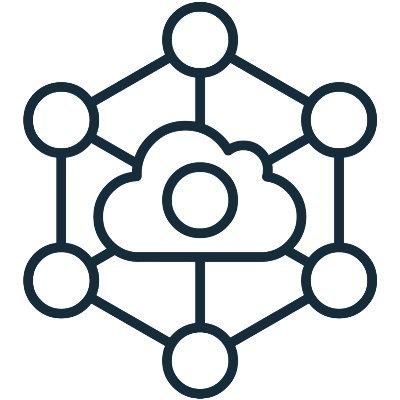 Fernhill Corporation (OTC: FERN)
Fernhill Corp is a diversified technology company that acquires, develops, and operates businesses in SaaS, mobile apps, and blockchain assets.
It first took off when it announced its upgraded listing status to Pink Current in the OTC market last May.
Shares of the company have been the favorite of penny stocks investors since then, averaging roughly $64 million daily trading volume.
Its recent acquisition of PerfectMine, a crypto mining operating system, places them front and center in the crypto mining and management industry.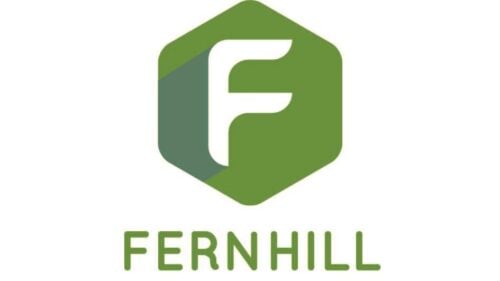 Should You Buy Penny Stocks Under 10 Cents?
It is undeniable that penny stocks, especially those that have shown promise, could provide fantastic growth opportunities.
With innovative products, unique positioning, or distinct advantages, these companies can potentially drive profits to investors in the long term.
However, to best cash in on their rewards, you first need to pick the right low-priced stocks before they skyrocket in value.
Remember, the line between a profitable trade and a devastating loss can be razor thin.
Also, while you might have hedged your bets on a winner, many traders lose money by not leveraging effective market timing.
Our list of penny stocks to buy under 10 cents are our top picks, but you'll still want to do due diligence and proper research before investing in a stock.
Where to Buy Penny Stocks Under 10 Cents
Fidelity is one of the best online brokers for buying OTC stocks.
Fidelity does not charge additional fees for penny stocks, and there are no special account requirements.
You can trade OTC penny stocks under $1 without any additional fees.
Over-The-Counter Trading
The penny stocks mentioned above have to be traded via a broker-dealer network.
Since over-the-counter stocks are not listed in the NASDAQ or NYSE, they are not as easily accessible.
What you can do is you can contact a brokerage firm or sign up for an online brokerage platform (e.g., Fidelity) that will allow you to trade OTC stocks.
Best Penny Stocks Under 10 Cents: Final Thoughts
Penny stocks offer potentially significant returns while still being accessibly priced for traders.
For penny stocks valued under 10 cents, this advantage is all the more magnified.
If you want to trade lower-priced shares while still having the chance for exponential returns, then penny stocks priced under 10 cents might just be the thing for you.
FAQs About Penny Stocks Under 10 Cents
Keep reading for answers to the most common questions about penny stocks under 10 cents.
What Are the Best Stocks Under 10 Cents?
If you're looking for the best stocks under 10 cents, we recommend checking out our first three picks:
Artificial Intelligence Technology Solutions Inc.

(OTC: AITX)

Trillion Energy International Inc.

(OTC: TCFF),

C-Bond Systems

(OTC: CBNT)
Can You Get Rich Doing Penny Stocks?
You could certainly get rich from trading penny stocks — with some caveats of course.
Penny stocks, especially those under 10 cents can be very volatile, meaning that you have both the potential to make a lot or lose a lot within the course of a single trading day.