Uranium stocks have hibernated through the fall and winter. Signs point to these stocks waking up in the near future, and now is the time to take advantage of lower prices. These best uranium stocks may just do wonders for your portfolio!
With a desire for cleaner energy and sustainability on everyone's mind, uranium is a contender to meet the need.
During the global pandemic, the government launched a program to support U.S. uranium companies.
As the supply chain continues to return to normal, there's still plenty of demand for uranium, which has kept uranium stocks moving higher.
Read on to discover the best uranium stocks on the market right now.
Best Uranium Stocks
Cameco Corp. (NYSE: CCJ)
Cameco Corp. is the largest publicly traded uranium provider in the world.
It is based in Canada and trades on both the New York and Toronto stock exchanges.
The company has some of the most extensive uranium mining operations globally, with access to a probable 450 million pounds of the mineral in various locations.
This includes Cigar Lake, which is the highest-grade uranium mine in the world and is based in Saskatchewan.
Cameco also has mines in Wyoming and Nebraska in the U.S., Australia, and Kazakstan.
Share prices have been a bit topsy turvy of late but are still over 30% higher than last year at this time.
There were concerns about uranium fading away, but projections anticipate that we'll still be using nuclear power for the next decade or so.
This is essential for Cameco, which produces a significant percentage of the world's uranium.
In addition, the company has a significant market cap of $8.41 billion.
With such a significant market share, this is an excellent uranium stock to consider adding to your portfolio.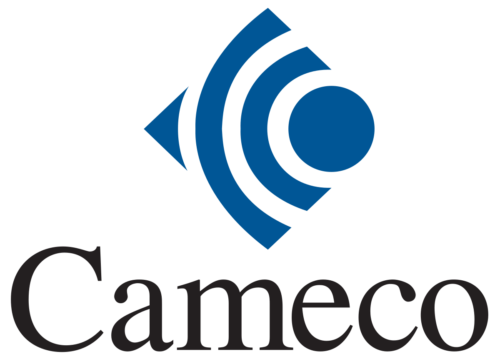 Energy Fuels Inc. (NYSE: UUUU)
Energy Fuels is an American energy provider based in Colorado.
The company is one of the leading uranium producers in the U.S., running the only conventional uranium mill in Utah.
Energy Fuels also has mines and exploration projects in Wyoming, Colorado, Texas, New Mexico, and Arizona.
In addition to uranium, Energy Fuels is a large producer of vanadium and other rare earth metals.
This sets them apart from other uranium companies in the U.S.
Right now, rare earth metals are in high demand for new technologies like electric cars.
China is currently the largest exporter of these resources.
Energy Fuels could provide an American alternative for companies that need rare earth metals.
With the uranium sector down a bit at present, expanding its operations into this new sphere could really benefit the company.
These developments pushed Energy Fuel's stock upward in the late fall, although prices are down somewhat at present.
Ready to build your portfolio? With Public.com you can follow other investors, discover companies that are inline with your beliefs, and invest into stocks and crypto with very little money! What are you waiting for? Check out Public Now!
Best Uranium Mining Stocks
Denison Mines (NYSE: DNN)
Denison Mines is a Canadian uranium exploration and mining company.
The company's headquarters are in Toronto, but the majority of its assets are in Saskatchewan.
This includes projects in the lucrative Athabasca Basin.
Although Denison Mines is a penny stock, it has seen less volatility than tickers with a lower market cap.
The stock is leaning back toward forward momentum after dropping off some since November.
This company does not currently have any active mines but is working on developing two in Saskatchewan.
Denison expects to start production at one mine in 2024 and another in 2030.
It also recently announced the discovery of more high-grade uranium at McClean Lake South.
This will increase its potential yield once the mine is up and running.
If everything goes as planned, Denison Mines could provide essential uranium supplies to nuclear power plants throughout North America.
This is a uranium mining stock to watch over the next few years, although investors should be aware of potential volatility.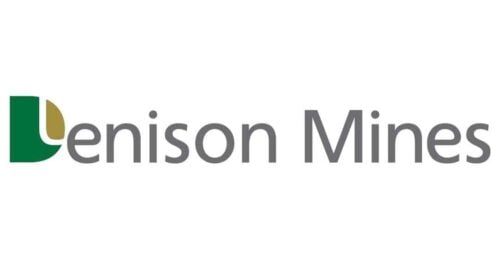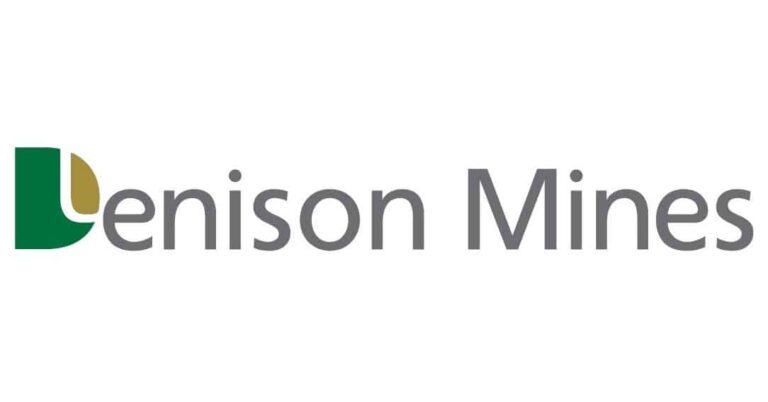 Top Uranium Stocks
BHP Group (NYSE: BHP)
BHP Group is a well-diversified mining operation based on the Australian continent.
Thanks to a diverse portfolio, it has locations all across the globe.
The company's main claim to fame is iron and copper, but the metal certainly doesn't stop there.
It also pulls metallurgical coal, petroleum, and nickel from its mines to provide resources to essential industries.
From the Olympic Dam located in South Australia, BHP extracts uranium from one of the world's biggest supplies.
BHP was able to remove upwards of 3.3 million metric tons of uranium in the last year alone.
Access to a wide variety of metals usually bodes well for share price, and BHP is already recovering from a drop last summer.
Having a solid foundation and several operations puts BHP in a good place even if one commodity drops in demand.
Centrus Energy (NYSEAMERICAN: LEU)
Centrus Energy supplies uranium fuels and services to the greater nuclear power industry.
Once a government organization focusing on nuclear defense, Centrus Energy is still headquartered in Bethesda, Maryland.
Through evolution and restructuring, the company now works with power plants to provide the necessary uranium for operations.
It's manufacturing, engineering, and innovation departments provide expertise and solutions for others in the industry.
Centrus has several contracts extending to 2030 and beyond, including standing orders with the U.S. government itself.
With a focus on innovation as well as provision, Centrus stands out as a unique venture.
The uranium provider has been crushing revenue goals, surpassing estimates by nearly 80% in the third quarter of last year.
Share prices are flatlining at the moment but still sit 50% higher than last year at this time.
Uranium Royalty Corp. (NASDAQ: UROY)
Uranium Royalty Corp. is based out of Vancouver, Canada, and seeks to grow by providing funds to uranium organizations that need them.
This pure-play company invests in mines that need capital to begin mining or expand an existing setup.
Uranium Royalty then receives royalties from their investments at some point in the future.
This eliminates the need for Uranium Royalty Corp. to do any mining of its own.
Although the company has yet to return a profit, its business model is drawing the attention of investors.
Over the last 12 months, Uranium Royalty's stock price has increased 40% even after a drop toward the end of last year.
It is currently hanging out in penny stock range, so consider the extra risk associated with small volume trading.
Through establishing big contracts, Uranium Royalty Corp. is setting itself up for success.

Uranium Penny Stocks
Uranium Energy Corporation (NYSE: UEC)
Uranium Energy Corporation is a uranium mining company with assets throughout the United States.
The company is based in Corpus Christi and currently has several properties in Texas, Arizona, Colorado, New Mexico, and Wyoming.
It also conducts international exploration work in Paraguay and Canada.
Nearly 450 reactors can account for 4 million pounds of uranium each year.
Uranium Energy Corp. handled the slows of last year well, still seeing over 30% growth during that time.
The stock has good investment potential, but at just over $3 per share, investors will want to tread carefully.
Because it's a penny stock, it could be subject to heightened volatility.
However, since most of their projects are in the U.S., Uranium Energy could see growing demand in the future as the U.S. looks to reduce its reliance on foreign imports.
Rio Tinto Group (NYSE: RIO)
Rio Tinto digs for materials that will help our Earth with a transition to low-carbon products.
The company believes we can sustain our future by switching to alternatives that reduce our carbon footprint.
Some of its biggest assets come in the form of iron, aluminum, copper, lithium, and borates.
Although based out of Spain, operations extend to nearly every corner of the Earth.
Rio Tinto has invested resources in uranium extraction in these locations as well.
Rio Tinto stock suffered some pitfalls toward the end of last year but has used the first few months of 2022 to make a lot of it back up.
With such a diverse portfolio, Rio Tinto has a better chance of weathering any storms that come its way.
Even if investors are waiting for share prices to go back up, an 8.88% dividend yield provides some nice passive income.
Should You Buy Uranium Stocks?
The U.S. relies on nuclear power for roughly 20 percent of its total energy supply.
As we work towards climate-friendly energy solutions, many people have touted nuclear power plants as a good way to reduce our carbon emissions.
Uranium is an essential component for nuclear power plants to run.
This means that there will be a consistent demand for uranium as long as these nuclear power plants are up and running.
Even when the price of uranium drops, this demand should help uranium companies stay afloat.
Watch for Uranium Market Shifts in the U.S.
In particular, American companies can stand to benefit from this increased demand.
The U.S. government has expressed interest in sourcing uranium domestically instead of importing it.
Some of the largest uranium deposits in the world are in Saskatchewan, Canada, but there are also significant deposits in the mountain regions of the U.S.
After several months of sustained growth, the uranium sector is finding itself in a bit of a lull.
Uranium stocks are just waiting to trend upward again, so now is an excellent time to add them to your portfolio.
No one knows when these stocks will start climbing again, so adding them to your portfolio in the near future can maximize your chance of lucrative returns.
Where to Buy Uranium Stocks
There are a few great options for beginners and experienced traders alike to shop for stocks.
Robinhood is an easy-to-use platform that takes a lot of the guesswork out of navigating the major exchanges.
The site will even give you a free stock just for signing up.
If you want more advanced tools for your searches, consider Webull instead.
Each of these platforms focuses only on exchanges such as NASDAQ and NYSE and forego the lesser-known stocks of the OTC market.
Fortunately, the stocks on the larger exchanges must meet specific requirements that make them less volatile.
Uranium Stocks: Final Thoughts
Uranium is becoming a focal point for sustainable energy as the world looks to move away from carbon.
If you haven't added one of these top uranium stocks to your portfolio yet, now is the time to do so.
Uranium Stocks FAQ
Read on to hear answers to some of the top questions surrounding uranium stocks.
What is the Best Uranium Stock to Invest?
Cameco Corp. still stands tall as the largest uranium producer in the world.
The company generates $450 tons of uranium per year and has weathered some recent lows better than other providers.
Will Uranium Stocks Go Up In 2022?
Investors feel bullish about the uranium market following a slow fall and winter.
Jumping on board now could spell significant gains before shares start rising again.
Is Uranium a Good Long-term Investment?
Uranium is set to take the place of coal as a clean source of energy.
It's estimated that the world will be focusing on uranium well into the next decade and potentially beyond.
Is Nuclear Energy the Future?
Nuclear energy certainly appears to be the near future, with more countries turning to nuclear as a source of fuel.
No one knows if this trend will continue or if something will eventually replace uranium and its effectiveness.
What is the Cost of 1 Pound of Uranium?
Although it does fluctuate, the current cost of uranium is right at $44 per pound.