Hearing aids are medical marvels that have produced life-changing results for millions across the globe. But which publicly traded companies are leading the way in terms of innovation and potential? Check out our list of the best hearing aid stocks to kick-start your research.
Best Hearing Aid Stocks To Buy
Intricon Corporation (NASDAQ: IIN)
Intricon produces a range of micro-sized medical devices, including hearing aids.
The company's United States headquarters is in Michigan, but it also has locations in Singapore, Indonesia, London, and Germany.
Intricon makes seven different types of hearing aids, as well as the accessories that go with them.
Its devices are small, comfortable, and discreet. The company also makes eight different kinds of amplifiers.
Intricon struggled during the pandemic, with its stock price dipping down to around $10 per share at its lowest point. This stock has rebounded since.
In addition to hearing aids, Intricon also makes a huge variety of other medical devices. These include catheters, cardiac monitors, and more.
Knowles Corporation (NYSE: KN)
The Knowles Corporation is a company that makes electronic components that are used in hearing devices.
Its products include microphones, receivers, and programming components for hearing aids.
Outside the hearing aid market, the company makes products for mobile devices, traditional headphones, IoT devices, and more.
Knowles Corporation is one of the important players in the hearing aid market, as many other companies rely on its parts.
However, its involvement in other industries gives it a more diverse stream of income.
Hearing Aid Penny Stocks
Eargo (NASDAQ: EAR)
Eargo is a hearing aid manufacturer based in San Jose, California.
The company's stock charts tell an interesting story.
Ergo went public in October 2020, opening at about ~$30. It reached all-time highs of around $70 per share. Unfortunately, after the 2021 market downturn, this stock took a tumble.
It's been in the penny stock range since about September 2021.
Eargo does have a lot going for it that could help the company regain some of its lost momentum.
Its devices use a very innovative design that is inspired by a fishing fly. This has allowed it to produce virtually invisible hearing aids.
These hearing aids have several features that make them very comfortable. They also provide very crisp sound quality.
Eargo's hearing aids are fully rechargeable and come with a portable charging device.
The company even offers a custom calibration option.
Its devices are also very sleek, which has made them very popular among children and young adults who need hearing support.
There's still plenty of potential for this hearing aid stock to grow, so now might be a good time to add it to your portfolio.
Innerscope Hearing Technologies (OTC: INND)
Innerscope Hearing Technologies is a hearing aid penny stock for investors who are willing to take a risk.
This company is working with audiologists and other hearing experts to provide direct-to-consumer hearing devices.
The company is working with Walmart and other large retailers.
But how is this possible?

Recent legislation allows customers to buy hearing aids without a prescription from their doctor.
This has made it much easier for people with moderate hearing loss to get the care they need with prescription hearing aids. It also allows Innerscope Hearing Technologies to tap into a broader range of consumers.
Over the next few years, we could expect to see the hearing aid market grow as a result — especially since access is broadening.
All in all, Innerscope Hearing Technologies stock provides the opportunity to invest in a growing company that has a lot to offer in the hearing market.
Hearing Aid Stocks That Pay Dividends
Sonova (OTC: SONVY)
Sonova is a Swiss company that makes a variety of devices for those with hearing loss.
These include hearing aids as well as cochlear implants and wireless devices.
This hearing aid manufacturer markets its products under five different brands, both in the U.S. and around the world.
It has a huge market share in this industry.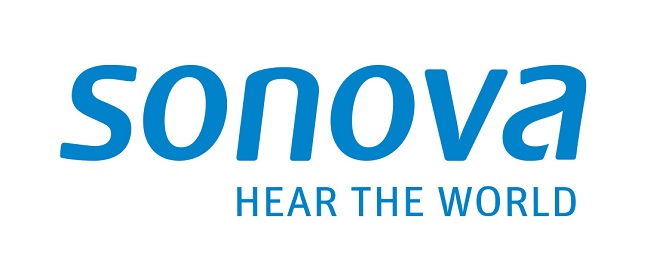 Sonova stock has performed very well this past year.
While its shares initially dropped during the March 2020 stock market crash, they had recovered by September.
This company doesn't pay a huge dividend, but it can still be a good source of long-term income.
Since Sonova is such a respected name in the hearing aid market, it could be a great buy for portfolio stability.
There is consistent demand for its products, which is reflected in the company's financials. This is why Sonova is on our list of the top hearing aid stocks.
Energizer Holdings (NYSE: ENR)
Energizer Holdings is one of the largest battery manufacturers in the world.
The company makes batteries for a variety of products and has several subsidiaries.
One of these subsidiaries is Rayovac, which makes hearing aid batteries.
In fact, it is the world's largest manufacturer of hearing aid batteries, and they make a huge range of sizes to fit different models.
Over the years, Rayovac has improved the quality of its batteries, so they are more compact and provide better sound quality.
It was a part of Spectrum Brands until 2019, when the company sold it to Energizer.
Energizer stock has been up and down over the past several years.
However, they have recovered well from the Coronavirus pandemic and the resulting stock market crash.
Since batteries are an important consumer staple, it's likely that this stock will be able to weather through tough economic times.
These factors could make it a great stock to buy and hold for the long run.
Should You Buy Hearing Aid Stocks?
Hearing aid stocks access a unique vantage point in the medical device and healthcare markets.
The World Health Organization estimates that approximately 466 million people around the world struggle with some form of disabling hearing impairment or loss.
There's also a huge percentage of the population who could benefit from using hearing aids, but don't currently use one.
This means the hearing aid industry is full of untapped potential.
Companies in this industry can expand into new locations and use new marketing strategies to ensure they're reaching the right target audience.
Recently, in the US, it's become much easier for people to access the hearing aid technology they need.
In 2020, Congress passed legislation that allows people with mild hearing loss to purchase hearing devices over the counter.
Before, patients with hearing loss would need to see a doctor to obtain the hearing aids they needed.
This presents a huge opportunity for companies that can sell over-the-counter products, like some of the companies we mentioned.
Final Thoughts
Since hearing devices are essential for so many people, it makes sense to invest in the companies that make them.
Hearing aid stocks are a great investment opportunity, even during challenging economic times.
Hearing Aid Stocks FAQ
How Many Hearing Aid Companies Are There?
While there are plenty of companies manufacturing hearing aids, some of the most well-known are regarded as the Big Six. These companies are Phonak, Resound, Starkey, Oticon, Sivantos, and Widex.
Who Owns Phonak?
Phonak is owned by Sonova Holding. Phonak is one of the many companies under Sonova's umbrella that operates within the hearing aid market. It also owns Unitron, Hansaton, AudioNova, and Advanced Bionics.