The global demand for tin is on a steady rise, largely due to the rapid growth of 5G and electric vehicles, two industries where tin is utilized to a high degree.
If you're looking to tap into this growth, you may wonder, what are the best tin stocks to buy now?
Well, here's a comprehensive review and in-depth research analysis of 5 tin stocks you can consider;
Best Tin Stocks That You Shouldn't Ignore
BHP Group Limited (NYSE: BHP)
Renowned diversified metals and mining materials company BHP Group Limited is first on the list.
The company, with operations in Australia, Europe, North America, South America, China, Japan, India, South Korea, and other parts of Asia, is entirely focused on resource mining, including but not exclusive to tin.
It used to have an oil and natural gas business but merged those assets with Woodside Petroleum, transforming BHP into a pure-play mining company last year.
BHP Group Limited works through segments for coal, iron ore, and copper. 
It mines tin, iron ore, metallurgical coal, copper, silver, zinc, molybdenum, uranium, and gold.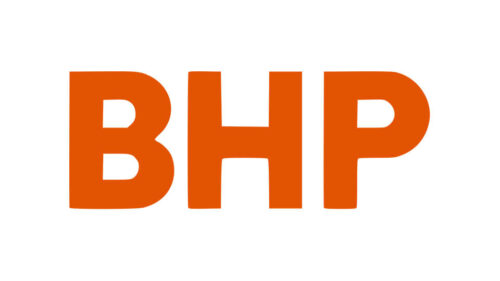 The business also participates in nickel mining, smelting, refining, and potash development.
With headquarters in Australia and over 170 years of establishment, the organization also offers other services like towing, freight, marketing support, accounting, and administration.
As of June 2022, It recorded a revenue of $65.41 billion, a significant increase from the $57.26 billion it recorded a year before.
The company is currently valued at $177.55 billion, with a market cap of $166.59 billion on a debt of $16.93 billion.
BHP Group has two years of dividend growth at a yield of 10.91% and an annual payout of $7.00.
As of the end of January to early February of 2023, its shares were trading for roughly $70 on NYSE.
PT TIMAH Tbk (OTC: PTTMF)
If you're interested in a company that purely engages in tin mining and smelting operations, then PT TIMAH TBK might just be one of the best tin stocks for you.
PT TIMAH TBK is a PT Indonesia Asahan Aluminium (Persero) subsidiary founded in 1976 with its headquarters in Bangka, Indonesia.
A state-owned enterprise, the business is divided into segments for tin mining, industry, construction, coal mining, and other activities.
It produces and exports tin while conducting exploration, mining, processing, and marketing operations.

It also sells non-tin items like coal, nickel, quartz sand, and tin products like Banka, Mentok, Banka reduced lead, and Kundur tin.
The corporation engages in agricultural and trading activities and provides workshop construction, shipping dockyard, real estate, health, transportation, engineering and ship repair, and marketing agency services.
PT TIMAH Tbk made an estimated revenue of $731.45 million in 2022 and recorded a year-over-year growth of 16.24%.
It has a gross profit margin of 25.48% and a net income margin of 12.17%, with a 28.89% return on equity and a 10.95% return on assets.
Experts value it at $685.30 million with a market cap of $580.78 million on a debt of $196.31 million.
Alphamin Resources Corp. (OTCMKTS: AFMJF)
Another company primarily set on tin mining is Alphamin Resources Corp.
Originally known as La Plata Gold Company, the company changed its name to Alphamin Resources Corp. in October 2008.
It was established in 1981, and its headquarters are in Grand Baie, Mauritius.
Though Mauritius-based, the Democratic Republic of the Congo is its main project's location and most significant asset.
This is due to the 1,270 square kilometer Mpama North Tin project located in the North Kivu Province of the Democratic Republic of the Congo, which consists of five exploration licenses and one operating mining license.
The high-grade deposit here produces tin concentrate at a low cost.
Alphamin Corp. already produces 3% of the world's tin at its Mpama North Mine in the Democratic Republic of the Congo.
There, it holds an 84% share in the underground Bisie tin project at the Mpama North mine, which is thought to produce the highest-grade tin in the world at about 4.5%.
This amount is roughly four times more than most tin mines worldwide.

The Democratic Republic of the Congo is a high-risk and conflict-affected region, discouraging larger corporations from doing business there.
Recent drill results indicate high-grade samples remain at Alphamin Resources Corporations' Mpama South Project.
With additional production from Mpama South, including more mines nearby the current output, and from within its licensed footprint, Alphamin hopes to expand yearly tin output and the life of the mine.
The management team is focused on bringing the company to the next level as it pursues its mission of realizing the full value potential of its remarkable tin complex.
The Mauritius-based company has successfully developed and brought the Bisie tin mine into production.
Alphamin Resources Corporations made an estimated revenue of $519.61 million in 2022 and are expected to boost that figure to $541.75 million this year. 
This reads for year-over-year revenue growth of 59.29%.
Also making for good financial reading is its profitability, which records a gross profit margin of 59.31% and a net income margin of 24.77%.
AFMJF's return on equity stands at 44.12%, with the return on assets slightly lower at 36.71%.
Experts value the company at $814.76 million, with a market cap of $883.28 million and operating debt of just $7.52 million. As of January 2023, its shares were trading for roughly $0.70.
Rio Tinto Group (NYSE: RIO)
Like BHP Group, Rio Tinto Group is a diverse mining corporation.
Founded in 1873 and based in London, Rio Tinto Group is a significant producer of iron ore, aluminum, and copper, all of which tin plays a role in manufacturing.
Rio Tinto Group mines numerous other metals and minerals, including tin, salt, diamonds, and titanium.
The company aims to produce metals and minerals at a reasonable cost, and by running integrated, substantial mining assets, it could do just that.
It invests in cutting-edge technologies, such as autonomous cars and renewable energy, boosting production and cutting costs.
Additionally, it owns and runs mills, refineries, smelters, power plants, open pit underground mines, and research/service facilities.
Rio Tinto Group recently stopped operating in the coal mining industry due to the industry's declining prospects in light of concerns about climate change.

The company offered to purchase any further shares of copper miner Turquoise Hill Resources that were still available in 2022.
The agreement makes exploiting its significant resources and ownership of the enormous Oyu Tolgoi mine in Mongolia easier, thereby expanding its production output.
Rio Tinto Group has an aggressive debt repayment schedule while routinely expanding its top mines over the economic cycle.
In 2021, the company recorded a revenue of $63.50 billion, although that figure is expected to take a 21% hit in 2023.
Experts value its whole enterprise at $153.60 billion with a market cap of $146.01 billion, making a gross profit margin of 43.46%.
Holders also stand a chance to earn dividends from Rio stock with a dividend yield of 9.39% at an annual payout of $6.84.
As of February 2023, RIO is roughly trading at $70 on the NYSE.
Freeport-McMoRan, Inc. (NYSE: FCX)
Freeport-McMoRan is another multinational corporation in North America, South America, and Indonesia.
The company mines mineral properties such as copper, gold, molybdenum, silver, and other metals.
In addition to Cerro Verde in Peru and El Abra in Chile, the company's holdings include the Grasberg minerals district in Indonesia, Morenci, Bagdad, Safford, Sierrita, and Miami in Arizona.
It also has holdings in Tyrone and Chino in New Mexico, Henderson and Climax in Colorado, and Morenci, Bagdad, and Climax in Arizona.
Additionally, it manages a portfolio of offshore California and Gulf of Mexico oil and gas resources.
Due to the decline in prices of copper and the flooding of its Indonesia mine, the company may focus on expanding its tin mining and production to weather the storm.
This is in line with its emphasis on continually building value for shareholders.
The company is likewise dedicated to upholding the highest standards of environmental stewardship, respecting human rights, and putting the health, safety, and well-being of its employees and host communities first. 
It also understands that good management, integration, and governance of crucial environmental, social, and governance (ESG) issues are necessary for the company's long-term development and the production of sustainable value.
Last year, Freeport-McMoRan made a revenue of $22.78 billion, almost identical to its previous revenue. By 2024, experts estimate that this revenue will rise to $24.10 billion.
The company is also profitable, recording a gross profit margin of 42.63% and a net income margin of 15.22%. 
It also has a return on equity of 18.71% and a return on assets of 8.90%.
Freeport-McMoRan currently rewards shareholders with a dividend yield of 0.72% at an annual payout of $0.30 on a ratio of 24.69%.
The company is valued at $71.91 billion with a market cap of $59.79 billion, operating on a total debt of $10.95 billion.
Are Tin Stocks a Good Investment?
We consider tin stocks a good investment due to the strong demand for tin, primarily fueled by the metal's role in producing electric vehicles and other vital products.
Tin is essential in producing various tin-based products such as electronics, automobiles, and packaging materials.
Tin stocks also offer investors exposure to various industries, providing diversification and a steady return on investment.
It might be a longer-term play, but as the demand for tin grows, tin prices will likely skyrocket and the companies on the supply side will likely yield profits due to tin's higher prices.
FAQS
What Is The Biggest Tin Company In The World?
Yunnan tin company is believed to be the largest tin producer in the world. Its stock is available on the Shenzhen stock exchange.
What Companies Produce Tin?
Many companies worldwide produce tin, including Freeport-McMoRan Inc and Rio Tinto Group.