The electric vehicle (EV) industry is hot as thunder, but EV stocks are not the only way to benefit from this novel trend. EV battery stocks can also be an overlooked yet compelling investment opportunity. Let's look at the best EV battery stocks under $10 to supercharge your portfolio.
Best EV Battery Stocks Under $10
CBAK Energy Technology Inc (NASDAQ: CBAT)
CBAT is a Chinese company that specializes in researching, developing, and manufacturing lithium-ion batteries for EVs and other energy storage systems.
The company's line of EV batteries includes several products. Among them are cylindrical, prismatic, pouch cell batteries, and battery modules and packs. 
All sorts of electric vehicles, including buses, trucks, hybrid electric cars, and electric cars, use batteries manufactured by CBAT. 
Its innovative line of batteries also includes a battery-swapping system for electric buses and taxis. 
The groundbreaking system enables empty batteries to be replaced by full ones quickly and effortlessly.
The penny stock has been lagging in performance over the last few months. But its luck could quickly turn around.
China's solar exports have seen an aggressive acceleration since the country walked away from its COVID policy. Europe's green demand has primarily fueled the move.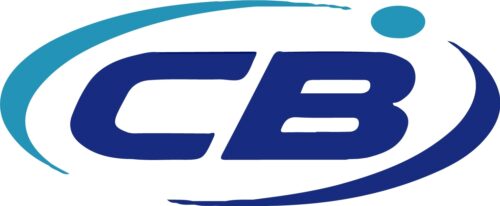 While the export increase has been focused mostly on solar panels, the theme here could also indicate that demand for Chinese EV batteries could surge. 
If so, then companies like CBAT could end up at the forefront of green investing profitability and deliver investors compelling returns.  
Signs of this might already be starting to surface. During the third quarter of 2022, the company showed a jaw-dropping increase in revenue of more than 500%. 
The fourth quarter also brought with it good news for investors. Net revenues for the company were $54.46 million, an increase of 95.9% YoY.
An EV battery formed a great part of that. The company reported an increase of more than 3000% in net revenues from batteries used in electric vehicles YoY.
CBAT stock does have space below it before it reaches support. But company shares are quickly approaching a floor area that has supported the price since 2013. 
This could represent a low-risk entry opportunity for investors looking to accumulate shares. The last time the company approached this support area, it consolidated before moving upward by close to 4000%.
Quantumscape Corp (NYSE: QS)
QS is a US-based company developing next-generation solid-state lithium-metal batteries for EVs. 
The company's batteries under research are expected to offer improved performance. 
This includes higher energy density, faster charging times, and improved safety than its traditional lithium-ion counterparts. 
QuantumScape's solid-state lithium-metal battery technology uses a solid electrolyte instead of the liquid electrolyte used in traditional lithium batteries. 
They are also responsible for developing the industry's first anode-less cell design. This design promises to deliver high energy density while lowering material costs and simplifying manufacturing. 
The innovative lithium battery producer is still in its development state, meaning there could be more risk that comes with an investment in the company. But with more risks, there could be chances of more reward.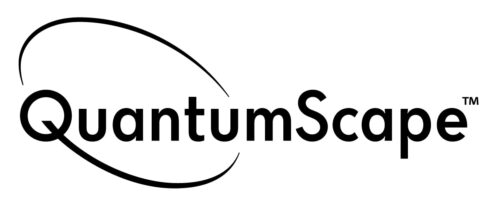 The riskiest battery stock on this list, QS is a development-stage company founded in 2010 that is focused on the development and commercialization of solid-state lithium-metal batteries for electric vehicles. 
QS has partnerships and received funding from Volkswagen and the Qatar Investment Fund.
After an impressive debut running more than 1200% in the weeks following the company's IPO, shares of QS embarked on a journey southward. 
During its peak, its valuation briefly surpassed that of Ford Motor Co without any revenue or commercial product.
Since then, not only were all the initial gains lost, but shares of QS also managed to print a new all-time low. 
However, price action has stabilized since May 2022, and the company shares appear to be trying to print a new floor. If so, then investors could benefit from accumulating at these levels. 
But whether it will turn its luck around or not, it's yet to be seen. We'll be watching.
Kandi Technologies Group, Inc. (NASDAQ: KNDI)
KNDI is a Chinese company that designs, develops, and manufactures electric vehicles (EVs) and EV parts, including batteries. 
The company owns production licenses for various vehicles in the United States through its two US subsidiaries.
When it comes to EV batteries, the company is known for its "Kandi Exchange Battery Pack." A convenient pack of batteries designed to be swapped out of an EV quickly and easily. 
The system is produced by Kandi's subsidiary—Zhejiang Kandi Smart Battery Swap Technology Company.
Shares of the company appear to have been forming a bottom since May 2022. Since then, there have not been any lower lows.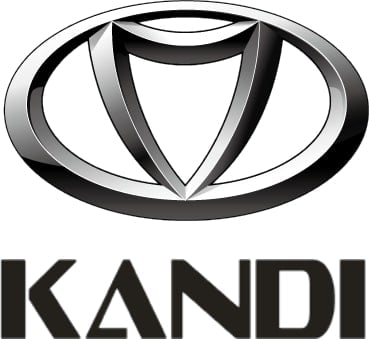 Shares now find themselves above the 5-period monthly moving average, indicating that we could see a long-term push. 
If so there is over 150% overhead before the next significant long-term trend line—a compelling low-risk and high-reward scenario for the Chinese manufacturer.
Fundamentally, the company exceeded EPS expectations by analysts during the fourth quarter by more than 134%. Beating revenue YoY by 33% but decreasing their net income significantly by more than 135%.
Nevertheless, the increase in revenue coupled with the export trend shifts in China could serve as a positive indicator of future upside.
When technicals and fundamentals are looking the same way, the chances of assertiveness increase. Making this a compelling stock to keep an eye out for.
Panasonic Holdings (OTCMKTS: PCRFY)
Panasonic is barely admittable to our list as the company is only a dollar short of $10. 
But the Japanese industrial conglomerate is worth mentioning as it's one of the largest battery providers for electric vehicles.
Panasonic develops various types of EV batteries. Some of them include cylindrical cells, prismatic cells, and pouch cells. Their cells can be configured to meet the needs and specs of each EV manufacturer.
One of the key advantages of their batteries is their high energy density. This allows them to store more energy in a smaller place, making them ideal for EVs.
The Japanese giant also has a pivotal relationship with the market leader in EV vehicles—Tesla.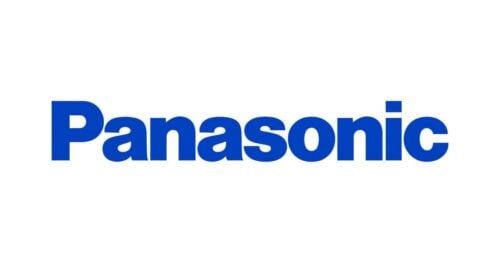 Panasonic was an early-day investor in the company and has ongoing partnerships, including a $4 billion investment to build a massive battery plant.
Panasonic batteries have also been used in Tesla Model S, Model X, and Model 3.
Because Panasonic is a Japanese company, shares of the company are trading over the counter. But the pink sheets trade closely related to the Japanese listing.
Panasonic's current price area presents a compelling opportunity for investors as a multi-month significant support line. 
The company has reversed its price in this area by more than 50% on at least five different occasions. Including three reversals of more than 140%
There are no guarantees that the company will do the same this time around. But the risk-to-reward ratio here might catch the eye of investors with a risk appetite. 
Are EV Battery Stocks a Good Investment?
The best EV battery stocks under $10 can offer a compelling investment opportunity as the demand for electric vehicles is expected to surge over the next decade.
Investing in cheap EV battery stocks might be more compelling over the long term than investing in electric vehicle stocks.
Electric batteries might be purchased for the same vehicle more than once, as most of them have a life span of ten to twenty years.
Another reason for choosing EV battery stocks over EV stocks is that batteries can be fitted into different car models. Making them resistant to the ebbs and flows of popularity trends.
Purchasing the best EV stocks might mean investors are buying a company with limited growth compared to a low-cap/price stock.
Consider Tesla stock, for example. The company can still have space to run over its head. 
But it's possible that it might fall short when considering what an EV battery stock with a small market cap can offer.
But regardless of your preference, the electric vehicle industry as a whole might be poised for compelling growth. 
Analysts forecast that the EV industry is set to grow at a CAGR of 22% through what's left of the decade.
Government green thumb incentives are helping fuel the transition into battery electric vehicles and away from fossil fuels.
This electric vehicle revolution could mean big business for the EV market. 
Electric vehicles constitute less than 10% of total vehicle sales in the United States. Leaving plenty of room for growth for electric motors vehicle and EV battery stocks.
Now that you know more about the best EV battery stocks, you might want to add one (or more) of these to your portfolio.
FAQs
What Company Makes the Forever Battery for Electric Cars?
QuantumScape makes the forever battery for electric cars. In the latter part of 2021, the company showcased a battery that could charge for up to 800 cycles and performed in a four-layer format. Their latest update scaled up to 10-layer batteries with the same amount of cycles.
Who Is Leading EV Battery Technology?
The leader in EV battery technology based on battery usage in 2023 is Contemporary Amperex Technology Co. Limited (CATL). The EV battery manufacturer produced a battery producing 191.6 GWh of the global 296.8 GWh. The development of this battery helped the company grow on market share by more than 35%.