Food supply has been under pressure for the previous year. Primarily due to the food supply chain issues caused by the invasion of Ukraine. This has pushed the average cost of a month's supply of essential foods up significantly. Consequently, the agriculture sector has been in the spotlight leaving many investors hungry for more.
Let's have a look at some of the best agriculture penny stocks available to buy now.
Best Agriculture Penny Stocks
AgriFORCE Growing Systems Ltd. (NASDAQ: AGRI)
AgriFORCE Growing Systems Ltd. is a company that specializes in sustainable indoor vertical farming. The company strives to produce fresh, healthy, and pesticide-free produce year-round.
AGRI offers a unique approach to agriculture by using technology to grow crops in controlled environments. 
This technology allows for more efficient water and energy use and a better crop yield.
The use of vertical farming also means that there is less need to use and buy what can sometimes be expensive farming equipment.
The vertical farming sector has a lot going for it that might give it a competitive advantage against its conventional counterpart. 
Demand for sustainable methods of agriculture and fresh produce has also been rising—a trend AgriFORCE is well-positioned to benefit from.
Startups in this segment have been a focal point of food production and sustainability investment. 
Since 2014, vertical farming startups have been able to capture over $2.4 billion of investment capital.

This agricultural market segment is also expected to grow faster than regular farming. Analysts project that the global vertical farming market could reach a $10 billion market cap by 2026. 
If accurate, the forecast would represent an expansion at a CAGR of 25%.
But vertical farming is still three to five times more expensive than its conventional counterpart. Which could be partly at fault for the company's less-than-attractive price performance. 
AGRI stock has been on a downward trend since its IPO and has, until now, failed to find a bottom.
But that doesn't mean the stock is not yet a viable investment. Shares of the company returned over 400% to investors during a short period between January and March 2022. 
This push was likely due to the news of the invasion of Ukraine and speculations about what that could do to the grain markets.
More importantly, the push upward proved a critical point to the markets. With the right kind of attention, this stock could turn very little money into a lot in a short period.
After all AGRI's tiny market cap of only $12.7 million can be moved aggressively with very little capital.
This could be a great penny stock to keep your eyes on next time this sector (or the company) gets compelling news or attention.
AquaBounty Technologies Inc. (NASDAQ: AQB)
Aquabounty is another agro-tech company that might be worth looking into. The biotechnology microcap focuses on the research and development of genetically modified fish.
The company's primary goal is to increase the productivity of aquaculture. AQB received FDA approval in 2015 for the first US harvest of salmon in 2020 in one of their aquafarms.
But the company's portfolio of genetically altered fish does not end with Salmon. AQB has also developed hybrid trout and tilapia.
Their hybrid products are designed to grow faster than traditional fish. They also happen to be the first genetically modified animal approved for consumption. 
Their patented sterile Atlantic salmon can grow at nearly double the speed of their non-genetically modified counterpart.
These achievements make AQB a groundbreaking disruptor and innovation in the agriculture industry. 
It's this drive for innovation and first-to-market approvals that caught our eye on this stock.
But despite their groundbreaking innovation, the company is still trying to find its footing. AQB had a post-IPO accelerated sellout in 2017 that lasted nearly a year.

Ever since, the price of AQB shares has nearly stabilized on a wide price range that stretches between $0.60 and $3.69.
However, AQB shares did soar more than 700% during the post-pandemic bull cycle reaching a top of nearly $14. 
Unsurprisingly, considering this company also has a very small market capitalization of only $42 million. 
This wide range makes it an excellent stock for day traders looking to take advantage of short but significant price movements. 
There is no guarantee that the stock price will respect its technical range. But for those with a risk appetite, it might be worth diving into.
But looking forward, things might be improving for the company. 
Fourth quarter earnings were posted in March 2023 and showed an 8% increase YoY in revenue. Posting total product revenue for the year of $3.14 million—this represents a YoY increase of 167%.
Their net profit margin also improved by more than 7% compared to last year's period.
The dramatic increase in revenue could be a good sign that the company is well on its way to profitability. If so, it could mean good news for investors and a change in the tide.
22nd Century Group Inc (NASDAQ: XXII)
22nd Century Group is a leading agricultural biotechnology company focusing on plant science.
The company has leveraged its technology to alter nicotine levels in tobacco plants. It has also altered the levels of cannabinoids in hemp and cannabis plants. Successfully achieving its goals through genetic engineering, gene-editing, and modern plant breeding. 
While the company is involved in industries that might receive some criticism, its intentions are good. 
Its primary mission is to reduce the harm that smoking causes by the red nicotine content in cigarettes.
When it comes to cannabis, their focus is similar. The company puts great effort into developing and commercializing cannabis plants with improved cannabinoid profiles.

One thing that caught our eye with this one was its technical level. XXII is quickly approaching the $0.60 area. 
This has historically served as a strong long-term level of support for the stock. Shares of XXII have reversed at least five times at this line of support over the past nine years. 
In fact, this level is so significant that the stock has only dropped below it on two different occasions, and not by much. 
The area had also marked the lowest touch point before the stock rallied more than 1000% on three occasions.
Given its historical reversal potential, this area is worth following closely.
S&W Seed Co (NASDAQ: SANW)
S&W is an agriculture company focusing on breeding, growing, and selling alfalfa, sorghum, sunflower, and stevia seeds.  
The company's ambition for innovation and strategic partnerships caught our eye.
Their objectives include developing innovative solutions that improve crop yields, quality, and sustainability while reducing environmental impact.
This penny stock is responsible for some notable achievements in the agricultural sector. 
Among them is the launch of a new stevia seed variety that has the potential to produce a higher crop yield. The higher yield could benefit farmers and improve their profitability.
The company has also entered into several strategic partnerships to develop and commercialize seeds. 
One example of this is their recent joining venture with Equilon Enterprises. 
As part of this new venture, both companies will collaborate on developing novel plant genetics, including oil seed cover crops as feedstocks for biofuel production.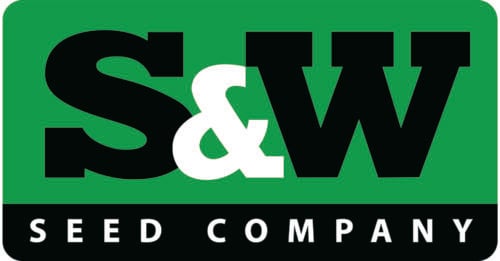 SANW has been on a downward channel since its all-time high of more than $11 in 2013. However, that's no reason for investors to shy away from it.
Like AQB, this stock also has a significant range between the edge of the downward channel, which could provide attractive opportunities.
From its current price, the stock could deliver triple-digit profit percentages to the top of its current channel. Making it a compelling short-term investment regardless of the long-term trend.
The company missed EPS during its last report in the fourth quarter of 2022. But it did manage to have an improved performance compared to the same period the year before.
SANW reported an increase of 2.4% in revenue YoY and a jaw-dropping boost in net income of 38%. 
Its net profit margins also came in considerably higher at 40% more than the same period the year before.
Are Agriculture Penny Stocks a Good Investment?
Agriculture penny stocks could be a compelling opportunity for investors with a risk appetite.
The agricultural industry is resilient, after all, the food business is big business. We all need to eat, no matter what the economy looks like. 
Since agricultural stocks are primarily involved in producing basic foods, many are consumer staples. This means that their demand is not affected by the broader economy.
But the agriculture industry could see an accelerated growth rate from the various challenges affecting the agricultural and food sectors. 
In fact, they are already experiencing dramatic price changes and experienced issues with the supply chain.
Food inflation has been in the spotlight since 2022. The breakfast index (if there was such a thing) has since climbed to unreasonable heights. Eggs and other essentials have suffered the most from this food inflationary period.
A decrease in farmland, significant population growth, and geopolitical instability have formed a perfect storm for food prices to burn a hole in our shopping bags.
Farmland in the United States is currently shrinking at a rate of 2 million acres per year.
There are also fewer people wanting to become farmers. A phenomenon that's diminishing the labor force, effectively reducing our ability to meet the growing food demand.
While the food supply could shrink, another food demand is growing. Studies indicate that we might need to actually produce 60%-70% more food by 2050 due to the global population growth rate.
All of these factors make up a perfect storm that the agriculture sector is well positioned to benefit from.
Analysts also agree with this view, as recent forecasts show a 9.1% CAGR in the agriculture sector through 2027.
Aside from fears brought on by the war in Ukraine, agriculture stocks haven't been performing as well. But the tide could change in the near future as the fundamental story changes.
In that case, investors might benefit the most from an investment in agriculture penny stocks. Penny stocks have lower market capitalizations which make their price more volatile.
This volatility could help investors with a risk appetite multiply their investment more significantly than a larger cap stock would.
Now that you know more about the top agriculture penny stocks, you may consider adding one (or more) to your portfolio.
FAQS
Which Agriculture Is Most Profitable?
The most profitable type of agriculture is dairy farming. This type of agriculture produces milk, other milk products, and manure. Dairy farming products are in high demand, particularly those that are certified organic. Other milk-related agricultural products produced by dairy farms include milk, cheese, curd, and cream.
What Are The Best Agricultural Stocks To Invest In?
The top agriculture stocks in 2023 include:
Corteva, Inc (NYSE: CTVA)

AgriFORCE Growing Systems Ltd. (NASDAQ: AGRI)

AquaBounty Technologies Inc. (NASDAQ: AQB)

Arcadia Biosciences (NASDAQ: RKDA)

AgroFresh Solutions Inc. (NASDAQ: AGFS)Archer-Daniels-Midland (NYSE: ADM)

Bayer (OTC: BAYR.Y)

Bunge (NYSE: BG)

ScottsMiracle-Gro (NYSE: SMG)

FMC Corp. (NYSE: FMC)

Nutrien (NYSE: NTR)