Cheap oil stocks under $5 could be a great way for investors to cash in on surging oil prices. But with so many oil companies trading on the stock market, it's hard to know which shares could be poised for profit. Follow along for our top picks for oil stocks to keep a close eye on.
Oil prices are rising, and there's no end in sight.
In fact, the price of crude oil just hit $80 per barrel for the first time in years.
With the price of crude going up, it also means some oil stocks are coming along for the ride.
If you don't know which oil company shares to put on your shortlist, you're in luck.
Check out our top picks for the best cheap oil stocks under $5.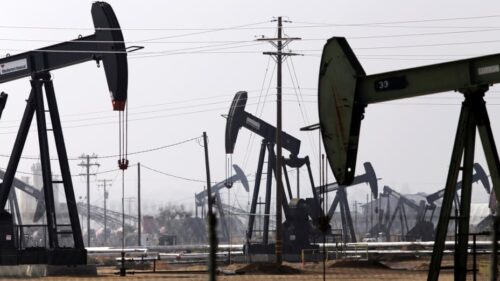 Best Cheap Oil Stocks Under $5
Ardmore Shipping Corp (NYSE: ASC)
If you're looking into oil penny stocks trading on the NYSE, we recommend starting your search with Ardmore Shipping Corp.
This is a first-class company that provides chemical tanker services throughout the international market.
Founded in 2010, Ardmore Shipping Corp offers maritime shipping services of petroleum and chemical products to different businesses.
With a fleet of 27 shipping vessels, it prides itself on being one of the firms that have the most modern tankers in the industry.
Ardmore Shipping Corp. is currently focusing its resources on becoming more environmentally friendly while maintaining its zero-spill record.
Through its energy transition plan, which shows the company's commitment to growing in the future, we may come to see good results for Ardmore as international economic activity gets revitalized.
NexTier Oilfield Solutions Inc. (NYSE: NEX)
NexTier Oilfield Solutions Inc. is a provider of integrated completions and production services that enable improved production rates of oil basins.
The company works within the U.S. oil and gas industry and is uniquely positioned because its integrated services are all geared toward sustainable practices.
This stock has an impressive growth performance of more than 170% compared to its price last year.
As it stands, NexTier is one of the United State's most prominent land completion providers, and its tested performance as a value-adding service provider shows its potential to grow in the industry.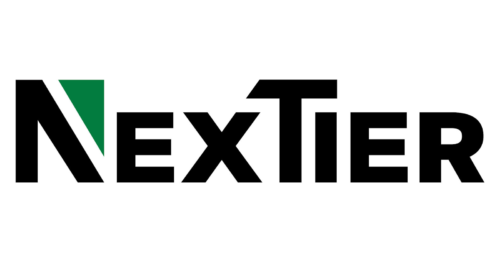 Kosmos Energy Ltd. (NYSE: KOS)
MONEYMADE_KOS
Kosmos Energy Ltd. is a Dallas-based deepwater oil and gas exploration and development company.
Its current energy endeavors focus on the Atlantic Margins region, but it also has productive project assets based in Ghana, Equatorial Guinea, Mauritania, and Senegal.
The sites that Kosmos Energy works on are all historically abundant sources of petroleum reserves that provide better production returns while lowering the company's carbon footprint.
Due to its 233.96% gain in the previous year and continued growth-related investments, Kosmos Energy Ltd. has reached a market cap of $1.6 billion, placing the company in an excellent position to grow as energy prices rise.

Cheap Crude Oil Stocks Under $5
Ultrapar Participacoes SA (NYSE: UGP)

If you want to trade crude oil and gas penny stocks, keep a close watch on Ultrapar Participacoes SA.
Ultrapar Participacoes SA is a Brazilian oil and gas company that's involved in fuel distribution within the Brazilian, Mexican, Uruguayan, Venezuelan, and the general Latin American markets.
The company has different segments that handle crude oil sourcing, processing, distribution, and logistics for its multiple products and services across its subsidiaries.
Within the decade, Ultrapar has acquired different beneficial entities that have enabled it to hold 30% of the liquid bulk storage sector and 15% of the fuel sector in Brazil.
It is also the fourth largest company in Brazil and one of the 500 largest companies globally.
With Ultrapar Participacoes SA's earnings increasing by over 230% over the past year, this is certainly an oil stock to watch out for.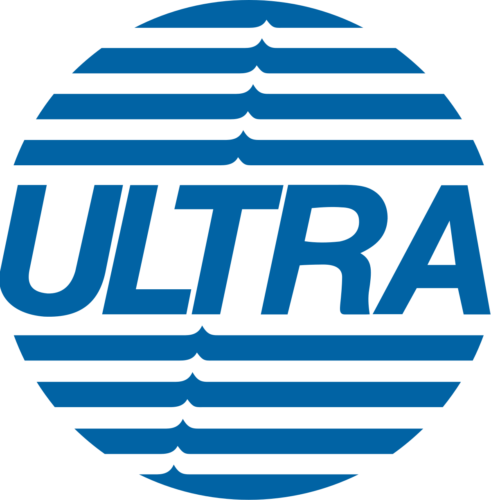 NGL Energy Partners LP (NYSE: NGL)
NGL Energy Partners LP is a diversified midstream company that offers production, storage, processing, marketing, and transportation services.
In addition to offering these services to the crude oil industry, the company also provides them to companies in the natural gas liquids, renewable energy, and water solutions enterprises.
It currently invests its resources in assets that enable growth opportunities, volume increases, and improved return rates on its operations.
Having grown in revenue by 76% from last year, NGL Energy Partners LP is in a prime position to conceivably benefit from growth opportunities as it expands its operations.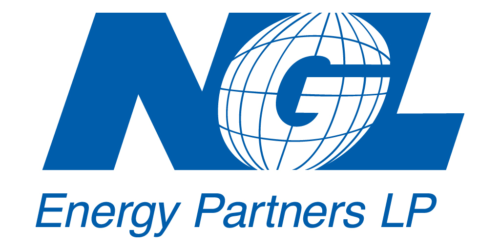 Oil and Gas Small Cap Stocks Under $5
Nordic American Tankers Ltd (NASDAQ: NAT)
Nordic American Tankers Ltd is a crude oil shipping company that acquires and charters different tankers within its base in Bermuda and the international oil market.
The company is proving its worth by strategically expanding its fleet of shipping vessels to maintain close customer relationships and influential contracts.
To date, Nordic American has a total fleet capacity of 23 shipping vessels.
It is also one of the few companies specializing in operating the largest Suezmax fleets, meaning its ships can make the most of their cargo space when crossing the Suez Canal.
This makes trips more productive and lowers costs.
In October, the company announced that its fleet expansion program had commenced, with the acquisition of two vessels from South Korea to be delivered in 2022.
This will allow Nordic American Tankers to potentially increase its future earnings and provide greater value for shareholders.

Helix Energy Solutions Group, Inc. (NASDAQ: HLX)
Helix Energy Solutions Group, Inc. provides production maximization services to companies in subsea or gas field industries.
The firm accomplishes this through well intervention services, robotics applications, and production facilities.
Helix Energy has multiple well intervention vessels and remotely operated vehicles that complement each other's capacity to improve production rates of oil resources drastically.
Its clients are primarily based in the U.S. Gulf of Mexico, Brazil, the North Sea, Asia Pacific, and West Africa.
In September, the company announced it had signed an asset-based revolving credit facility (the "ABL Facility") with a consortium of banks.
ABL Facility substitutes Helix's prior credit facility and term loan, which were simultaneously repaid in full.

Should You Invest in Cheap Oil Stocks?
As it stands, the world still needs oil — making it an attractive choice for investors who want to get into a tested industry while still receiving gains.
Even though many alternative energy sources are emerging, the current energy infrastructure is still beneficial to the oil industry.
Even with the advent of electric vehicles (EVs), there are plenty of other uses for oil, such as plastics.
The oil industry is not always stable: it's susceptible to volatile market changes that could affect your investment.
There are also risks associated with oil, like oil spills, which may negatively impact your oil stocks if a company ends up being the center of a controversy.
This added volatility could mean even wilder stock price swings, as penny stocks are already volatile in nature.
But if you play your cards right, you could see lucrative returns by investing in oil companies during periods of high oil and gas prices.
You'll also want to commit to serious due diligence when trading penny stocks — or any stocks for that matter.
Where to Buy Cheap Oil Stocks Under $5
If you want to start trading oil stocks, Robinhood is a great place to start.
Robinhood is a well-known and trusted broker with a convenient app that makes it easy to buy and sell stocks.
You can also find more cheap stock picks on our guide to the best penny stocks on Robinhood.
Webull is another good option for picking up oil penny stocks.
This platform boasts many of the same accessibility features that come with Robinhood, but it also comes with enhanced research tools.
Best Cheap Oil Stocks Under $5: Final Words
The world is still heavily reliant on oil, and that won't change anytime soon.
In fact, the demand for gas is going up as we write this — a trend you can take advantage of by investing in cheap oil stocks.
So choose wisely and remember that patience pays off.