Trading volume is one of the most important factors to consider when trading penny stocks. High-volume penny stocks are more attractive than those with low volume because they are much more liquid. Keep reading for our picks for the best high-volume penny stocks to buy now.
One of the biggest challenges of investing in penny stocks is that they are prone to erratic price movements.
This is because many penny stocks tend to have relatively low volume when compared to stocks with higher share prices.
If a stock is only trading 10,000 shares in a given day, each of those trades is going to have a big effect on the company's share price.
On the other hand, if the stock is trading 1 million shares each day, each individual trade is far less significant.
This is why it's so important to seek out penny stocks with consistently high volume.
We've rounded up some of the best high-volume penny stocks to consider adding to your portfolio.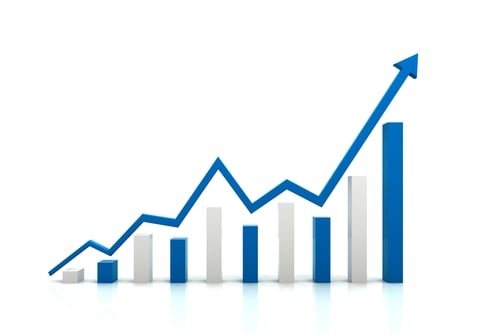 Popular High-Volume Penny Stocks
Progenity Inc. (NASDAQ: PROG)
Progenity is a Californian biotechnology company.
The company uses genomics and a range of other approaches to provide innovative diagnostic tools and therapies.
Progenity is currently developing a very innovative test that can assess the risks of preeclampsia in pregnant women.
It is also developing technology to better diagnose and treat gastrointestinal disorders.
Finally, Progenity is also working on oral biotherapeutics, making it easier for healthcare providers to deliver large molecules to patients without using needles.
This company went public via IPO in 2020.
Progenity stock has been on a sharp upward trajectory since the beginning of October.
Much of this is because of traders on Reddit who have identified it as a potential short-squeeze target.
There's no guarantee that this short squeeze will eventually happen, but this hype has still generated strong returns and high trading volumes in the meantime.
Although this stock could still be somewhat volatile in the short term, the company's business model has long-term potential.
In particular, there is a huge need for better GI treatments and diagnostics.
Since Progenity is a relatively new company, it will take time before it's profitable.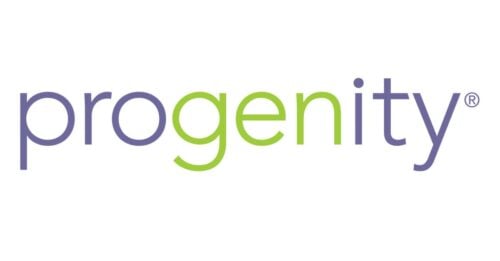 Ambev (NYSE: ABEV)
Ambev is a Brazilian brewing company based in Sao Paulo.
Although the company eventually merged into Anheuser-Busch InBev, it still has its own stock ticker.
As part of Anheuser-Busch, it's one of the biggest brewing companies in the world.
This penny stock has an average volume of over 25 million shares a day, which is excellent for a penny stock.
Ambev stock recently popped after the company announced its third-quarter earnings results.
Bars and restaurants around the world have reopened this quarter, generating more revenue for Ambev.
This was reflected in solid year-over-year growth and an increase in profits.
The company also managed to beat analysts' estimates for both earnings per share and quarterly revenue.
Because Ambev is one of the world's largest beer manufactures, it typically sees plenty of interest from traders despite being a penny stock.
This keeps volume high.
As bars and restaurants continue to reopen globally, Ambev stock has even more potential to maximize its profits.
Keep this company on your radar if you're looking to start trading penny stocks in alcohol production.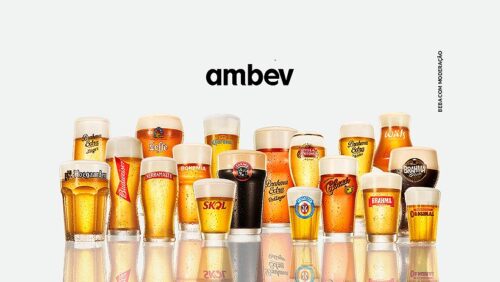 Castor Maritime (NASDAQ: CTRM)
Castor Maritime is a dry bulk cargo company based in Cyprus.
The company runs global shipping routes and has a fleet of 27 vessels.
This stock has been bolstered by interest from traders on Reddit and other retail investors.
It has an average trading volume of over 4 million, although this can fluctuate dramatically depending on current news about the company.
In September, Castor Maritime announced new charter agreements that will likely be very lucrative.
It also recently acquired a new dry bulk carrier.
The company was able to purchase this carrier entirely with cash, which indicates it's in a good place financially.
Its most recent quarterly reports were also promising, with huge year-over-year growth.
However, the company hasn't yet announced its third-quarter financials, so interested investors will want to keep an eye out for that.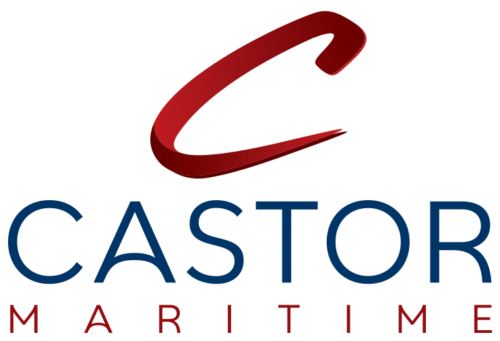 Best High Volume Stocks to Buy Now
Sundial Growers (NASDAQ: SNDL)
Sundial Growers is a penny stock that has had consistently high volume for quite some time.
In fact, Sundial Growers has an average volume of over 84 million shares per day.
The company is based in Canada and develops cannabis products for recreational use.
Sundial Growers have several different lines of products geared at different sectors of the market.
Its products include flowers, vapes, oils, and prerolls.
This marijuana-growing company has long had a status as a "meme stock" among retail traders.
The marijuana market in the U.S. is growing steadily as more states and cities legalize it for recreational use.
Although competition is steep in this industry, it is still very exciting for Sundial Growers.
The company also has a strong presence in Canada, where cannabis is legal across the country.
Sundial Growers recently acquired Alcanna, a small alcohol grower that also has a stake in Nova Growers.
This acquisition helps the company expand its Canadian presence even further.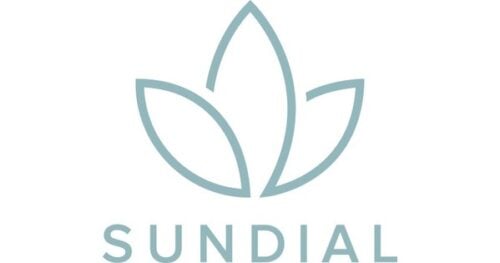 Digital Brands Group (NASDAQ: DBGI)
Digital Brands Group is a luxury lifestyle company based in Los Angeles.
The company has three brands — DSTLD, Ace Studios, and Bailey 44.
Its brands focus mainly on luxury clothing, but it does sell some lifestyle essentials as well.
All of its products are made ethically and with high-quality, durable materials that are meant to last.
This is very appealing to today's discerning consumers.
Digital Brands Group stock recently got a major boost as its products launched on Amazon Prime.
This partnership could dramatically improve brand recognition for this company and offers potential for serious revenue growth.
DBGI stock already had a solid average volume of 2 million, but trading volume skyrocketed after this announcement.
This company only launched its initial public offering in May 2021, so it will be interesting to see how share prices improve as its brand makes the transition to Amazon Prime.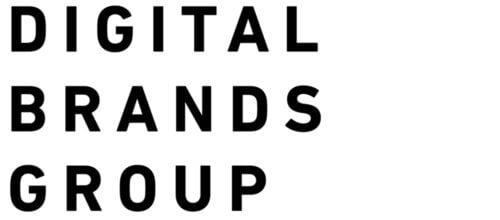 Exela Technologies (NASDAQ: XELA)
Exela Technologies was formed in 2017 from the merger of two companies, SourceHOV and Novitex Holdings.
The company offers a wide range of digital services for businesses, including workflow automation, payment processing, and virtual mailrooms.
These are all services that are in high demand right now, especially as many teams are still working remotely.
This company has an average trading volume of over 23 million.
Right now, Exela Technologies is working on a path to become profitable.
The company recently announced that it would be refinancing its debt, which caused its share price to jump up.
Lucrative new partnerships and deals should also help with this.
For example, Exela recently announced that it would be partnering with a nonprofit organization called CareSource.
Its cloud-based software solutions will help CareSource provide better insurance coverage to customers.
This is certainly an intriguing penny stock to watch going forward.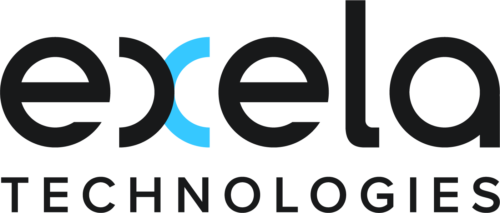 HCW Biologics (NASDAQ: HCWB)
HCW Biologics is a Florida-based biopharmaceutical company.
It is developing pharmaceuticals using its unique TOBI platform, which combines immunology research with advanced protein engineering.
The company's pipeline currently includes treatments for pancreatic, liver, and solid tumor cancers as well as autoimmune diseases.
Its trading volume and stock price recently spiked as a result of news from the FDA.
HCW Biologics has received clearance to move into the next stage of trials for its pancreatic cancer candidate.
Investors will want to keep an eye on trial news, as this typically informs trading behavior for biotechnology penny stocks.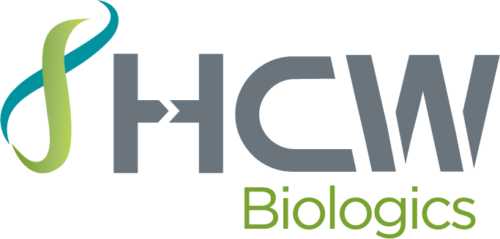 Oragenics Inc. (NYSE: OGEN)
Oragenics Inc. is another biotechnology company that has recently caught investors' attention.
The company has had consistently high trading volumes over the past few months, much of which has been due to its COVID-19 vaccine research.
While there are already COVID-19 vaccines on the market, there's still global demand for more as new variants present a threat.
This is what makes this company stand out among so many other biotech penny stocks.
Oragenics even has a licensing agreement with the National Research Council of Canada to develop its vaccine.
In addition to its COVID-19 vaccine, Oragenics is also developing lantibiotics, which would treat conditions that are typically resistant to antibiotics.
The company was recently awarded a grant from the National Institute of General Medical Sciences to continue its lantibiotics research.
Despite being a very small company, Oragenics has a lot of exciting projects in its pipeline that make it an intriguing penny stock pick.
Should You Buy High-Volume Penny Stocks?
If you are interested in investing in penny stocks, it's helpful to look for those with a high volume.
High volume isn't an automatic indicator that a stock is a good investment.
However, it does mean that it's far less prone to wild price swings on the stock market during the trading day.
High-volume stocks are also much easier to sell when you need to.
Low-volume penny stocks can have very low liquidity, which means you may not always be able to sell them.
How to Find High-Volume Penny Stocks Fast: Stock Screener
One of the best ways to find high-volume penny stocks is by using an online stock screener.
Stock screeners allow you to set parameters for volume, share price, market cap, and other key factors and then browse all of the options on the market that fit these parameters.
When investing in any penny stock, it's important to familiarize yourself with the company's business model.
You'll also want to keep an eye on all news relating to the stock.
News relating to the company or industry can cause significant price movements for penny stocks.
You can time your investments around this news to maximize your returns.
It can also help to take a look at in-depth technical analysis.
What to Look for in a High-Volume Penny Stocks?
Markers like price-to-earnings ratio, earnings per share, and general trading patterns can give you an indication of how the stock might perform in the future.
Penny stocks aren't going to be the best choice for all investors, as they require a strong risk tolerance.
However, they can be a lucrative option for savvy investors who don't mind a bit of volatility when timing their investment.
Where to Buy High-Volume Penny Stocks?
If you're looking to trade high-volume penny stocks, there are plenty of great commission-free online brokers to choose from.
If you're new to trading, our first recommendation is Robinhood.
The platform was built with accessibility in mind and makes it easy to find and buy stocks.
Webull is another solid option that offers a good balance of accessibility and research features.
Though, you can't trade OTC stocks on either of these platforms.
High Volume Penny Stocks: Final Words
These are just a few of the best high-volume penny stocks on the market right now.
If you're looking for stocks with a low price per share but plenty of potential for returns, you may want to give these stocks a shot.
As always, though, do your due diligence before picking up any shares, especially penny stocks.