To date, over one million companies in the US engage in some form of e-commerce — with payment processors such as Stripe leading the way.
Following this seismic shift toward online payment processing, investors are looking to buy shares (like Stripe stock) to bolster their portfolios.
Today, we'll review everything you need to know about Stripe stock and its closest competitors.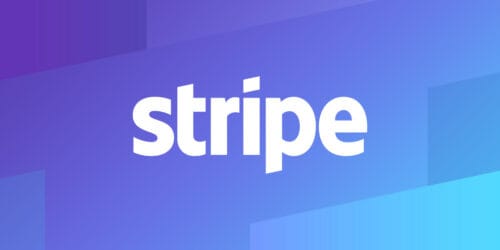 What Is Stripe?
Stripe is a financial services company specializing in finance technology and cloud computing.
The company is widely known for its payment processing services, but there's much more to Stripe than just that.
Stripe built its platform to provide economic infrastructure for businesses of any size.
Stripe's platform is designed to help businesses accept payments, send payments, and manage financial data online.
For the most part, Stripe offers its software as a service (SaaS) to other businesses, but it's been looking to expand into other areas in the financial industry as well.
Stripe was founded in 2009 by brothers Patrick and John Collison in Palo Alto, California.
Originally, the company was part of the Y Combinator program under the name /dev/payments.

Y Combinator is an American seed money startup program for startups looking to accelerate early-stage funding.
Many successful companies have been initially funded by Y Combinator, including DoorDash, Airbnb, and Instacart.
Shortly after its inception, Stripe was invested in by private investors, including Elon Musk, Peter Thiel, and Liam Casey.
It also found support from private companies and venture capital firms Sequoia Capital, Andreessen Horowitz, and SV Angel.
The first funding round investment totaled $2 million, far more than what the initial investment from Y Combinator had been.
In 2012, the company moved its headquarters from Palo Alto to San Francisco, California.
Stripe made its first of many acquisitions in the following year, purchasing Kickoff, a chat- and task-management application.
While the company's initial service related to payment processing, Stripe wanted to provide tools that allow a business to do more.
Stripe's service is geared toward building economic infrastructure.
And to make its infrastructure more complete, it began developing new software for clients.
Among these new offerings was Radar, a fraud prevention program that intuitively blocks fraudulent transactions, and Atlas, a startup toolkit that covers incorporating a business's banking, payment processing, and more.
For the most part, Stripe's focus has been on creating applications and tools centered on businesses online.
However, recently Stripe released a product in its lineup called Terminal.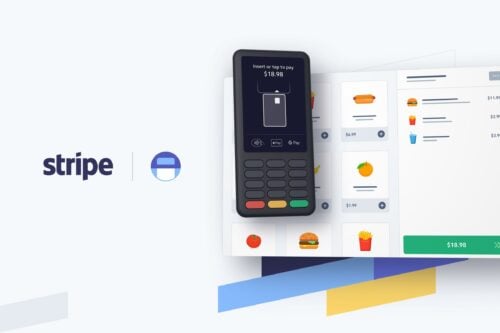 Terminal is aimed at small businesses that need an option for in-person payments rather than solely payments secured over the internet.
The service offers physical card readers that work with Stripe's platform.
Originally, the program was invite-only but became widely available in 2019.
Simply put, Stripe makes money by charging a fee for every successful transaction the app processes.
When a purchase is made using Stripe's platform, vendors are charged 2.9% of the transaction as well as a $0.30 fixed fee.
Through the percentage-based fee alone, Stripe is making $2.9 million for every $100 million that is processed using the software.
This is fairly impressive, as Stripe has to do next to nothing to make money — it just needs to provide working software.
As of late, Stripe has participated in funding for other businesses.
In 2017, it invested in UK challenger bank Monzo and reinvested in late 2018, which helped the bank's value nearly quadruple.
Stripe invested in Monzo again in 2019 in a round of funding that nearly doubled the value of the bank.
Furthermore, Stripe has led fundraising rounds for other finance-based businesses like Paystack, which it later acquired, and PayMongo.
It has also invested in Step, a bank offering fee-free banking for teens, and Fast, a company creating a universal one-click checkout service.
While Stripe may be a giant in the fintech world, it's also keen on investing in companies that it may eventually partner with or acquire, depending on the circumstances.
These partners will help Stripe grow in the future by offering unique opportunities to expand its services further.
Who Owns Stripe?
Stripe is a private company currently owned by its founders, brothers John and Patrick Collison.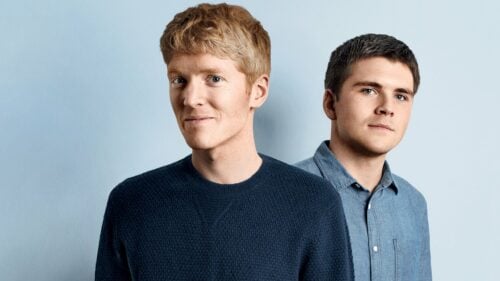 While privately owned by the brothers, the company has undergone 10 equity funding rounds, with investments coming from companies like Sequoia Capital, General Catalyst, and Founders Fund.
In addition to these venture capitalists, Stripe has received funds from angel investors like Elon Musk, Peter Thiel, and Elad Gil.
What Is Stripe Worth?
Stripe has come a long way since its founding in 2009.
In twelve short years, the company has grown from a small, ambitious startup to the most highly valued startup in the country, being worth more than SpaceX.
With the latest round of $600 million in funding raised in March 2021, Stripe's value skyrocketed.
The company has a private valuation of $95 billion at this point in time, nearly $60 billion more than it was valued at during the same time period last year.
What Is Stripe's Revenue?
In 2020, Stripe's net revenue was $7.4 billion.
If Stripe's shares are ever traded on the stock market, the starting price will be exceptionally high.
Why Is Stripe Valuable?
Stripe has been called the most valuable startup in America due to its success as one of the world's most efficient payment platforms.
The company has earned a great reputation for its services and its easy-to-use features and interface.
Before Stripe, accepting payments on websites was costly, and more importantly, it was complicated.
Stripe's innovations helped change the way online businesses functioned, providing an easy way to accept online payments.
The company also found a way to integrate with a range of online hosting websites, providing customers with pre-built code depending on the platform they use.
The company provides more than a high-quality product to its customers; it also offers high-quality customer service.
Stripe has one of the best reputations in its niche for how it treats customers.
One of the main reasons small businesses prefer Stripe's platform is that it operates out of sight, unlike other competitors.
Stripe's largest competitor, PayPal, ensures that the user knows they're using a PayPal checkout.
As such, Stripe has become the default option for most small businesses that want to process payments over the internet with an effortlessly integrated solution.
With its entry into the brick-and-mortar market, Stripe is sure to continue to grow and increase its value in the fintech industry.
Can You Buy Stripe Stock?
As of June 2023, investors cannot buy or sell Stripe stock.
Many investors have made Stripe stock a hot topic, and the company's initial public offering (IPO) may be on the horizon.
When Is Stripe's IPO?
Stripe filed official IPO paperwork with the Securities and Exchange Commission (SEC) in July of 2021.
That filing did not have an official IPO date, but traders fully expected it to happen in the last quarter of the same year.
It did not.
The current expectation is that Stripe will announce a 2022 IPO date.
However, there are rumors that say the company will do a direct listing instead of going the traditional IPO route.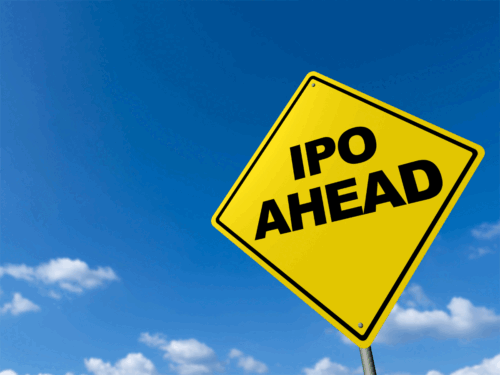 What Is Stripe's Stock Symbol?
There is no news of what the Stripe stock symbol will be yet.
Stock tickers are usually memorable and related to the industry.
Stripe might ask for CASH or PAYS if available, but anything is possible.
What Is Stripe's Stock Price?
Stripe's success and expected growth could lead to the biggest IPO for a financial technology company in recent history.
The IPO is expected to be bigger than Roblox or Coinbase.
This could mean a stock price of hundreds of dollars per share.
Stripe Stock: Competitor Stocks You Can Buy
If you're looking to invest in Stripe stock, you may be waiting quite some time for a Stripe IPO to be announced.
In the meantime, there are publicly-traded competitors of Stripe that can be invested in!
Take a look at our list of companies similar to Stripe that are available today on the stock market.
PayPal Holdings Inc. (NASDAQ: PYPL)
Arguably Stripe's largest competitor, PayPal is another fintech company that is a suitable replacement for Stripe in your investment portfolio.
Paypal was founded in 1998 in the United States, originally as Confinity.
The company's initial goal was to create security software for handheld devices, but that swiftly changed when it saw no success in the endeavor.
In 1999, its first electronic payment system was established, and the company began to see notoriety.
In 2000, the company was acquired by X.com, which was owned by Elon Musk.
Musk focused his attention on the company's electronic payment system.
In 2001, the company was formally renamed Paypal, and in 2002 had its initial public offering.
At the time of its IPO, PayPal's stocks were an inexpensive $13 per share.
Despite the low cost, the company generated $61 million from the IPO.
PayPal shares have since drifted as high as $310, a significant increase in value over the last 19 years.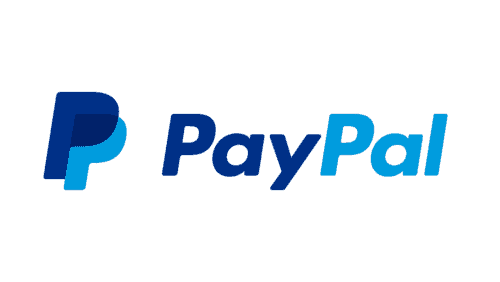 Block Inc. (NYSE: SQ)
A contemporary to Stripe, Block, formerly Square, is another publicly-traded company that presents an excellent alternative to Stripe stock.
Square was founded by Jack Dorsey and Jim McKelvey in 2009 in St. Louis, Missouri.
The idea occurred to Dorsey, who also founded Twitter, when McKelvey couldn't complete a sale because they couldn't accept credit cards.
Dorsey and McKelvey got to work, quickly developing the company and product in less than a year, launching in 2010.
Square is a digital payments company, like Stripe.
But rather than being focused on online businesses, the company created mobile credit card readers.
Its platform allows small businesses to accept card payments without the need to contract through larger payment processing companies.
In addition to its credit card processing services, Square launched several other products under the Square name.
Square Capital was created as a way to offer business financing to merchants using the company.
The app, Square Cash, allows users to send each other payments directly.
Square Cash would later be renamed Cash App, and is used by millions of people a year.
Square's business model is similar to that of Stripe, charging a base percentage and transaction fee for every transaction made using the software.
The company was formally renamed Block, Inc. at the end of 2021.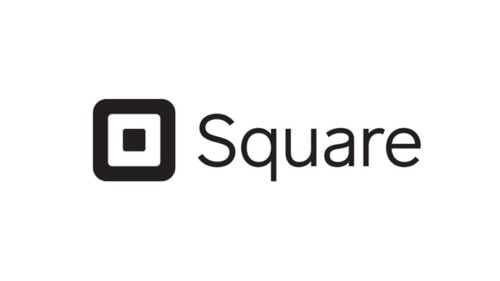 Should You Buy Stripe If It Has An IPO?
Most investors are looking forward to a Stripe IPO with a high degree of excitement.
It is expected to be a profitable venture, only continuing to grow in value over the years.
Whether you are a short-term trader or a long-term investor, Stripe could be a valuable addition to your portfolio.
Be sure to research the valuation, latest funding round materials, and anything else related to conducting proper due diligence first.
Stripe Stock: Final Thoughts
Stripe has proven itself to be quite the unicorn in the financial technology market, growing from a small startup in 2009 to the most valuable startup ever conceived as of this year.
Stripe offers a variety of high-quality services and software to its customers and client base and has an incredible reputation for going above and beyond for the people using its services.
The company changed the way online payments can be taken, drawing inspiration from competitors like PayPal, but streamlining the process into a more user-friendly experience.
Because of the $95 billion valuations, you can be sure that, should there be a Stripe IPO, the Stripe stock price will be high.
Unfortunately, at this time, a Stripe IPO date has not been announced.
For investors who want to buy Stripe stock but can't wait for an IPO, looking at publicly traded competitors on the stock market could be worth your while.
Two competitors on the stock market right now are PayPal and Block (Square), both of which are excellent alternatives to Stripe.
If you're patient though, holding out to buy Stripe stock isn't a bad idea, considering just how much they're worth, and the waves they've made in the last few years alone.
Stripe Stock FAQs
Are you here for a TLDR on buying Stripe stocks?
Read below for current news on the IPO, and answers to other frequently asked questions.
Is Stripe Going to IPO?
Stripe filed paperwork in July 2021, informing the SEC that it intended to have an initial public offering (IPO).
The company did not include an IPO date at that time, but experts expect it to be announced in the next few months.
How Do I buy Stripe Stock Before IPO?
There is no known private stock offering for Stripe at this time.
It is possible the company issues stock to certain employees, however, it may be easiest to simply wait for the official IPO launch.
What Is Stripe Stock Worth?
The Stripe stock worth will be determined when they formally launch the IPO.
The initial value of a company's stock is based on how many public shares the company is offering, and how much money it wants to raise.
Is Stripe On The NASDAQ?
Stripe is not yet listed on any stock exchange.
Since it is an American company, it is expected to list on either the NYSE or the NASDAQ when it goes public.