Tinder is a mobile app that focuses on matchmaking. Users are able to anonymously view others' pictures and profiles.
If you like the look of someone, you can swipe right. If you match, you will be able to start talking.
The base app is free for all users, but there are premium offerings as well.
The app has become very popular among young people to meet someone new.
Since the app is free to use, you may be wondering, how does Tinder make money?
The company has over 200 employees and is available globally.
Users can even match with others in a different country based on their settings.
In 2019, the company lost its status as the #1 dating app when the public discovered Tinder had created fake accounts.
Tinder did this to increase male sign-ups to its premium subscription.
With all this in mind, let's answer your questions.
How Does Tinder Make Money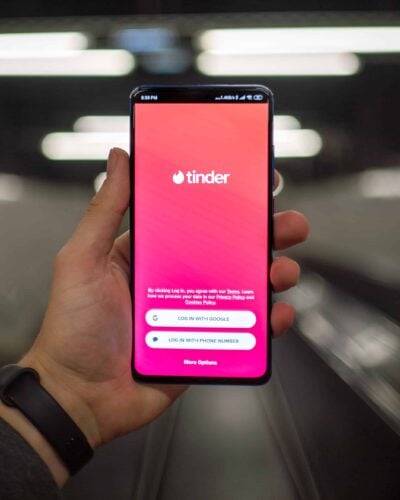 There are two main ways that Tinder makes money from its app, although most users choose the free service.
The main way is through its Tinder Plus subscription service, which has different rates around the world.
Secondly, Tinder brings in revenue through placing ads on its free version.
Tinder Plus
This is the premium version of Tinder that is available as an in-app purchase for additional features.
These features include unlimited swiping, rewind accidental swipes, additional super likes, and no ads.
The price for this service varies depending on your location and your age.
Those above the age of 28 have reported paying more for this service.
Tinder Gold
Tinder Gold is a subscription service a step above Tinder Plus.
You get all of the same features as the previous tier, but now you can view people who have already swiped right on you.
Swiping right is the indication someone wants to match with you. This service is an additional cost on top of what Tinder Plus costs.
Ad Placement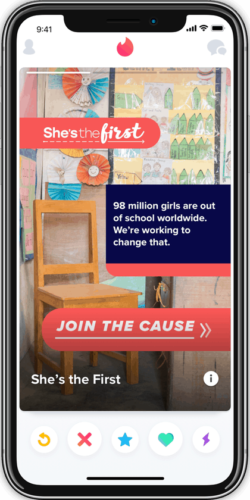 To make money from their free users, the company places ads on their app. These ads come in different forms.
Some ads will appear on the prospective match list and users can swipe left or right to dismiss or engage, respectively.
Some companies can also put ad messages directly into free users' inboxes.
How Much Money Does Tinder Make?
Tinder is a profitable company that makes money from its subscription fees and apps.
Although the company lost its number one spot to Bumble, its revenue levels are still impressive.
It drives over half of all the revenue that its parent company Match Group makes.
In 2019, Match Group reported that Tinder had brought in $1.2 billion, making it the most profitable asset in the companies dating app portfolio.
The parent company also reported that Tinder had reached 5.9 million active subscribers by the end of the year.
This was an increase of 36% compared to the previous year.
History of Tinder
Tinder is the brain child of Sean Rad, who realized that a double opt-in dating app could help people meet.
He hypothesized that people would be more likely to approach someone if they knew that person wanted to approach them.
He also realized the gap in the market, as there was no social media app focused on meeting strangers.
The company's team started to form in 2012 with Johnathon Badeen and Chris Gulczynski joining Tinder.
Tinder was originally envisioned as Matchbox, and its iconic logo was designed by Chris Gulczynski.
The team was ready to launch by August 2012 and changed the name to Tinder.
By 2014 the app had become one of the top 25 social networking apps available.
Sean Rad was the company's CEO until Chris Payne from Microsoft replaced him.
Although Chris Payne took over in January of 2015, he left shortly afterward, and Sean Rad was rehired in August of the same year.
Tinder became the first app to utilize the swipe motion and introduce this new level of gamification to the app.
As a result, most dating apps and other software have replicated this formula.
Who Owns Tinder?

Match Group owns Tinder, incorporated in 2009 by IAC. The company owns Match.
com and several other dating sites like Hinge and OkCupid.
The CEO of Tinder is Jim Lanzone who joined the company after working as CEO of CBS Interactive.
What Is Tinder Worth?
It's hard to pinpoint exactly how much Tinder is worth, as it's part of Match Group.
However, what is known is that Tinder is the most profitable asset for the company.
Match Group had its initial public offering in 2015 at which point it became a public company.
Tinder is responsible for over half of the revenue of the Match Group.
The valuation for the company is $39.64 billion with Tinder directly contributing to this number.
How Can Tinder Make Money In The Future?
In the future, Tinder will likely focus on driving more people to its subscription service.
It may do this by hosting more invasive ads on its apps, reducing the features of the free account, or removing it entirely.
Additionally, the company may look to introduce additional in-app purchases in the form of additional swipes or boosts at a reduced cost that doesn't require a subscription.
Tinder may also look into the viability of hosting real-world events or a managed service.
In addition, the company has great name recognition which will give it a boost if it undertook these services.
A managed service could help those struggling to find matches on the app and can be charged accordingly.
How Does Tinder Make Money: Final Thoughts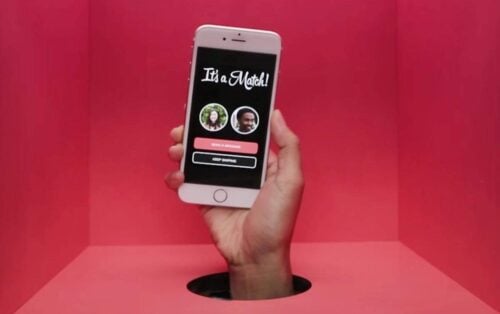 Despite some negative press over the years, Tinder remains a highly-used dating solution.
It attracts users from all over the world and makes it easy for people to connect.
There are many success stories of couples who have met on the app. By the end of 2019, the app had around 6.6 million users globally.
It remains to be seen, however, if Tinder's profitability of the present and past is to continue.
For now, at least, it seems Tinder will continue to make money.