Trulia is a real estate search engine that compiles home listings from around the web in one convenient place. Users can search for properties to buy or rent.
Trulia also provides helpful information like neighborhood price trends, crime maps, school statistics, and expected commute times.
These statistics are compiled on a color-coded map, making it easy to compare properties. Trulia also offers a mortgage calculator and helps users find real estate agents.
All of these features are available to both sellers and buyers for free. Since Trulia does not charge fees for their services, you may be wondering – how does Trulia make money?
Trulia offers subscription plans to professional real estate agents, and they also generate advertising revenue. Read on to find out more about Trulia's business model.
If you're interested in investing in Trulia, you can buy stock in their parent company, Zillow. We recommend WeBull for all your investing needs. This investment app has no commissions and will give you a free stock just for signing up!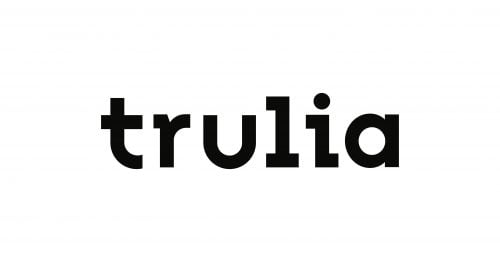 How Does Trulia Make Money?
Subscription Plans
Trulia gives real estate agents the option to promote their individual listings. This promotion gives listings much better visibility and helps agents generate higher quality leads.
This feature is available only as a monthly subscription. Agents can choose from three plans: Basic, Plus, and Deluxe.
The Basic Plan is $30 per month for one featured listing, the Plus Plan is $70 per month for three featured listings, and the Deluxe Plan is $200 per month for ten featured listings.
In addition to the featured listings, all Trulia subscription plans include pro benefits. These benefits include a badge on their listings, a text message when they receive a lead, and a personal Trulia phone number.
Pro members also receive exclusive details about potential buyers to increase their quality of their leads.
These details include the buyers' pre-approval status, whether they have a real estate agent already, and how soon they want to move.
Ad Serving
As a search engine, Trulia is able to serve ads to its users using a third party pay-per-click service. This service collects fees from advertisers and pays Trulia per-click or per-thousand impressions.
By serving these ads, Trulia makes money from every visit to their site. Some pages of Trulia's website feature multiple ads, which is a common strategy to make a website more profitable.
By the time Zillow acquired the site, Trulia had 51.6 million unique monthly visits. This massive user base provides good negotiating leverage when selling ad space.
Trulia made the smart decision to seek user feedback regarding its ad services. While it may seem profitable to plaster as many ads as possible onto a web page, this can negatively impact your user retention.
Trulia took care to ensure its users found the ads unobtrusive.
How Much Money Does Trulia Make?
Zillow acquired Trulia in 2014. Because of this, we don't have any financial data from Trulia after this point. At that time, total revenue was more than $67 million.
Of that revenue, $11.3 million was from advertising and $55.8 million was from subscription fees. Zillow's total revenue in 2019 was $2.74 billion, but it's unclear how much of that was from Trulia.
History of Trulia
Pete Flint and Sami Inkinen founded Trulia in 2005. The co-founders started the company together in San Francisco.
Originally, the real estate site only featured properties in California. Over the next year, Trulia expanded across the United States.
Trulia raised a total of $33 million over several rounds of investment funding. In 2012, Trulia filed their IPO and registered to trade on the New York Stock Exchange.
They began trading in September of 2012 at an opening price of $22.10. In 2013, Trulia acquired Market Leader Inc. for $355 million. By 2014, Trulia's revenue reached more than $67 million.
However, they faced stiff competition the following year and struggled to sustain a profit. Zillow acquired Trulia in 2015 for $3.5 billion.
Trulia continues to operate as a subdivision of Zillow, and their offices are now located in San Francisco.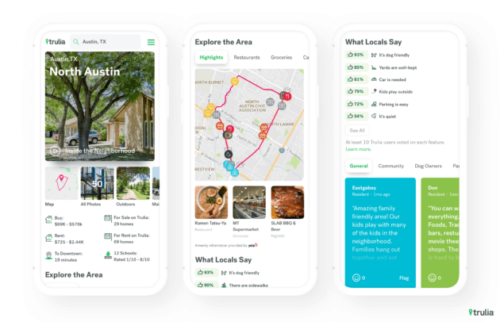 Who Owns Trulia?
Zillow purchased Trulia in 2015. It is currently owned by Zillow Group, Inc. and operated under the same name. Trulia, however, is a registered trademark of Trulia, LLC.
What Is Trulia Worth?
Trulia was acquired in 2015 for $3.5 billion. Since then, the company has launched new features and expanded its user base. The net worth of Zillow, Trulia's parent company, has more than quadrupled since 2015.
It is fair to assume Trulia's net worth grew similarly in that same time. This would make Trulia itself worth approximately $14 billion as of 2020. Zillow as a whole is worth more than $30 billion.
How Can Trulia Make Money In The Future?
One of the biggest complaints users have about Trulia and Zillow is the lack of benefits provided to listing agents.
There is no financial incentive to list their properties on these websites. One potential revenue stream would be to restructure Trulia's fee distributions.
Rather than pay users directly to promote their listings, Trulia could use an ad-sense partner structure similar to YouTube.
While it is free to list content, popular agents could register to receive a small portion of the ad revenue for their listings.
How would Trulia make money by paying its users? This would refresh the market for online real estate marketplaces and incentivize agents to list with Trulia.
This payment restructuring could also potentially increase the proportion of agents who opt to pay for a pro plan. Whether it would actually be a profitable move for Trulia is another question, though.
How Does Trulia Make Money: Final Thoughts
As a whole, Trulia makes money through its subscription plans and traditional ad serving. While both of these are typically excellent business models, Trulia struggled independently to compete with other real estate marketplaces.
They've kept the same revenue streams since the Zillow acquisition, and appear to be financially stable.