When it comes to investing, bank stocks are a safe and reliable option for your money. By purchasing bank shares, you become a part-owner of the company and gain a portion of its profits. Read on if you are interested in learning more about the hottest bank stocks on the market today.
The banking industry is an essential part of our economy.
Because of this, bank stocks can make substantial investments.
They offer dividends, typically have low-risk profiles, and are often eligible for purchase through retirement accounts.
While they can fluctuate in the short term depending on the broader performance of the market, they have the potential for very strong returns in the long term.
We've rounded up some of the best bank stocks on the market right now.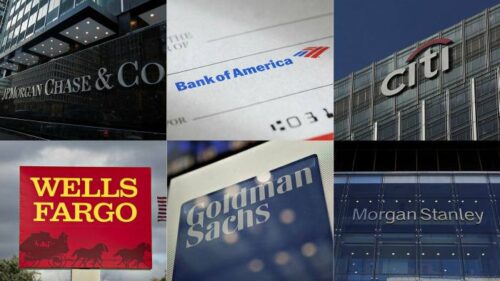 What Is The Best Stock Bank Stock To Buy?
JPMorgan Chase (NYSE: JPM)
JPMorgan Chase is one of the world's largest and most influential banks.
Based in New York City, the company has been a key part of the US economy since it was incorporated in 2000.
It was founded as a merger of other long-established US banks.
JPMorgan Chase offers a huge range of financial services, including retail and commercial banking, wealth management and investment, treasury services, and more.
The company has a global presence with operations around the world.
After struggling in 2020, JPMorgan Chase put on an outstanding performance last year.
Recording its highest share price last October at over $171
Despite this steady growth, its price-to-earnings ratio is still around 10, which is relatively low.
This means that the stock is considered cheap in relation to the company's most recent earnings report.
This stock also pays a solid dividend yield of 2.80 percent, which can provide an additional source of income for long-term investors.
JPMorgan Chase's balance sheet is also very appealing.
Even during the hardest days of the pandemic, it posted relatively strong earnings numbers.
JPMorgan Chase is a stalwart in the retail and commercial banking industry and appears to be a solid long-term stock pick.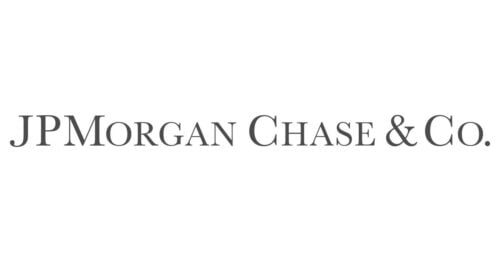 Best Bank Stocks To Buy And Hold
Citigroup (NYSE: C)
Citigroup is another one of the largest banks in America.
Based in New York City, it was founded when Citicorp and Travelers Group merged in 1998.
The company offers retail banking through Citibank, as well as investment banking, securities, capital markets organization, and more.
Like many other stocks, Citigroup's share price tanked during the pandemic but has made a solid recovery since then.
This is another stock that has a price-to-earnings ratio of under 10 and overall appears to be a fairly cheap buy.
It also continued to pay a dividend yield of over 2 percent.
Citigroup's most recent earnings report was a very positive one.
The company managed to beat consensus estimates for both earnings and revenue.
Citigroup posted a total of $22 billion in the fiscal year 2021, compared to $11.0 billion on revenues of $75.5 billion in the fiscal year 2020.
Overall, Citigroup appears to be on an upward trajectory. Investing in this stock could be a way for investors to pick up strong returns as the economy rebounds.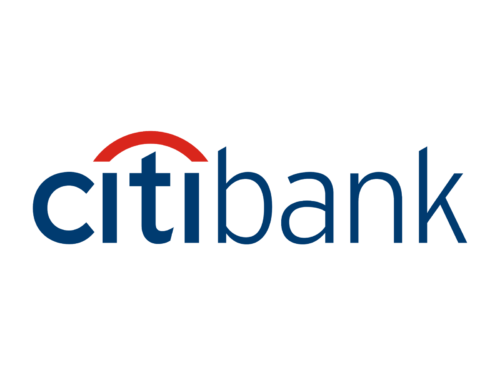 Bank of America (NYSE: BAC)
Bank of America is another one of the 'Big Four' U. S. banks.
Based in North Carolina, the company has a number of regional hubs throughout the United States.
Bank of America managed to stay afloat during the COVID-19 crisis and rebounded last year by focusing on investment banking, which compensated for retail banking losses.
Since then, things have improved for BoA stock.
Its share price is up to over $44 during the first week of 2021, its highest since November 2006.
Its recently posted quarterly results showed a massive 28% increase in its Net income, representing a very strong operating leverage.
Also, in 2021, the bank earned a record $32 billion, with every business segment contributing significantly.
As it continued to illustrate the value the company delivered via its physical and digital capabilities, it gained millions of new credit card accounts and about a million net new checking accounts, particularly in its Consumer sector.
This actually could be a good time to buy the dip and pick this stock up at an affordable price.
As we turn to another chapter and drift away from the COVID-19 crisis, this stock is one that can really benefit from this economic rebound.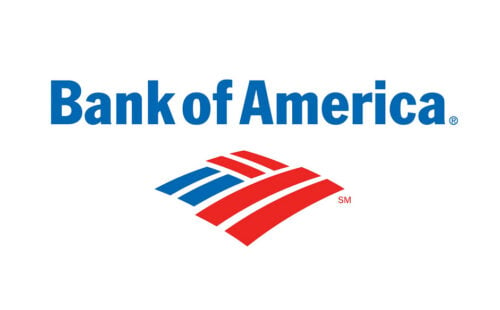 Wells Fargo (NYSE: WFC)
Wells Fargo is another one of the 'Big Four' U. S. banks.
The company is based in San Francisco and has operations around the world.
Wells Fargo struggled in 2020, especially when compared to its competitors.
However, it has made a very impressive recovery in 2021.
Its share price has increased by over 75 percent year-over-year.
The company also managed to remain profitable despite global economic challenges.
Its fourth-quarter profitability and improved efficiency ratio of 63 percent compared to 80 percent the year before indicates a massive comeback.
On fundamentals, the bank looks to be hitting its stride, with accelerated loan growth, net interest margin upside from rising rates, positive progress on targeted expenditure reductions, and excellent capital return.
Only time will tell if Wells Fargo can keep up this momentum, but so far, the future looks bright.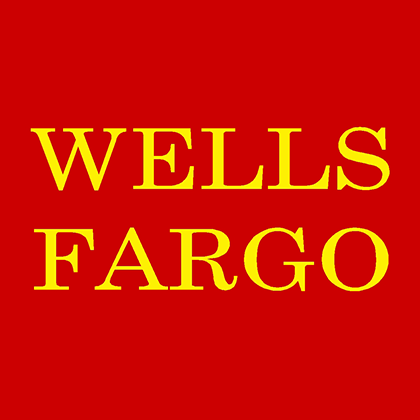 Best Canadian Bank Stocks
TD Bank (NYSE: TD)
TD Bank is a large Canadian bank based in Toronto.
The company has bank branches in Canada and the United States and has global operations.
It offers consumer accounts and credit in addition to some investment services.
Something that makes TD Bank particularly appealing is its high dividend, which is currently over 3.5 percent.
It is also still affordably priced for the financial sector, with a low price-to-earnings ratio.
TD Bank managed its finances very carefully and avoided unnecessary risks for the past two years, which helped it come out safely on the other side of the COVID-19 crisis.
The company's CEO also indicated earlier this year that it was interested in making an acquisition in the US, which is a good indication that the company is financially stable.
Its stock price has been slowly increasing over the past several months. In fact, the company's shares hit an all-time high two weeks ago, recording at over $81 last January 10.
This was after it announced its full-year earnings, growing on almost all business avenues, from its net income to diluted share prices-all improved compared to last year.
This is a top pick for anyone interested in investing in Canadian bank stocks.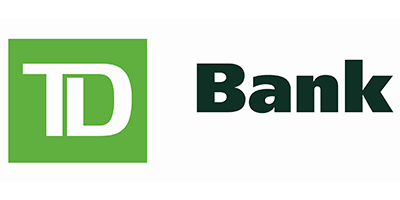 Royal Bank of Canada (NYSE: RY)
The Royal Bank of Canada is the largest Canadian bank and has a large global presence.
The company has recovered from the pandemic in good financial shape, posting strong earnings.
Like many other large global banks, the Royal Bank of Canada balances retail services with investing and capital markets services.
This has helped it keep its income steady through the challenges that the market has presented this year.
Royal Bank of Canada offers a dividend with a strong quarterly return. Right now, RY's dividend yield is a whopping 3.70 percent.
The company plans to grow and expand its investment outside the country this year.
According to RBC Capital Markets CEO Dave McKay, the country's largest lender by market value is interested in buying wealth distribution firms in the United States and Europe, as well as commercial banking operations in the United States.
This, combined with its long history as a reputable Canadian bank, has made it a reliable pick even as the market fluctuates.
Right now, the company's share price is up over 45 percent year-over-year.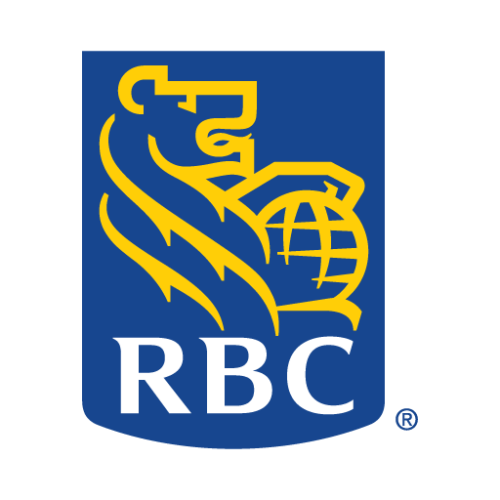 Best Regional Bank Stocks
Citizens Financial Group (NYSE: CFG)
Like many regional banks, Citizens Financial Group has struggled for the past two years.
However, its potential for growth is so strong that it may be worth investing in now.
Citizens is a mid-sized regional bank based in Providence, Rhode Island.
CFG has branches throughout the Northeast and Midwest.
The company recovered very well from the market crash of last year, and the company's shares are actually trading higher now than it was in 2019.
On top of that, CFG has a dividend yield of over 3.08 percent.
Net income for the entire year of 2021 was $2.21 billion, from $950 million in the prior year.
Citizens intend to complete its HSBC purchase on Feb. 18 and its Investors Bancorp acquisition early in the second quarter of 2021.
After closing these acquisitions, Citizen is not in a hurry to expand by acquiring more assent.
Instead, the company is poised to transition to be a digital-first bank.
After hitting a high point in May 2021, this stock has dropped in price slightly. This gives investors an opportunity to pick it up at a more affordable price.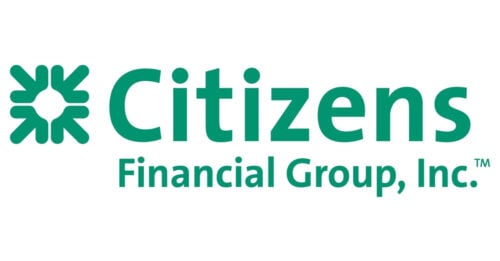 PNC Financial Services Group (NYSE: PNC)
PNC Financial Services Group is another regional bank with plenty of potential.
This company is based in Pittsburgh, Pennsylvania, and has bank branches in 21 states and the District of Columbia.
PNC sold its stake in BlackRock earlier last year, which generated a significant amount of cash.
This has helped keep its finances stable through the tough times of the COVID-19 crisis.
After losing profits and having to close branches last year, PNC stock has rebounded in a big way last year.
PNC's share price hit an all-time high last January 3, recording over $223 per share.
The company also recently announced an upcoming dividend increase, indicating that its balance sheet is strong and ready to make payouts to investors.

Best Bank Stocks That Pay Dividends
U. S. Bancorp (NYSE: USB)
U. S. Bancorp is based in Minnesota and is one of the largest retail U. S. banks.
While USB does offer some investment banking services, U. S. Bancorp is primarily a consumer-facing operation that sells personal finance products.
The company currently has thousands of branches in 25 states.
As with many other stocks, U. S. Bancorp has had a stellar 2021.
USB's share price has rebounded and, it managed to keep its dividend up at 3.34 percent.
CFG also recently released its 2021 Q4 earnings report.
This earnings report was incredibly exciting for the bank, as it managed to beat Wall Street estimates, recording a $22.8 billion full-year revenue.
This is the fourth time in the last year that this company has exceeded expectations with its earnings report.
U. S. Bancorp's consistently strong performance makes it a very strong pick in the banking industry.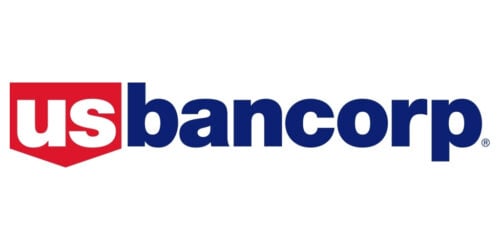 Goldman Sachs (NYSE:GS)
Goldman Sachs is one of the largest investment banking companies in the United States.
GS does not have any retail banking operations, unlike many of the other companies on this list.
Many investors actually look at Goldman Sachs' trading activity to inspire its own investment decisions.
Goldman's share price has rebounded by over 70 percent in the last year.
Its most recent earnings report showed growth in both net revenue and earnings.
The company earned record net sales of $59.34 billion and earnings of $21.64 billion throughout the year, all of which were much higher than the prior highs.
Furthermore, the ROE1 of 23.0% was the highest since 2007.
In particular, the company's asset management and investment banking segments reported strong numbers.
The company also recently announced a significant increase in its dividend.
Now is a great time for investors to pick up this banking juggernaut while its share price is still relatively cheap.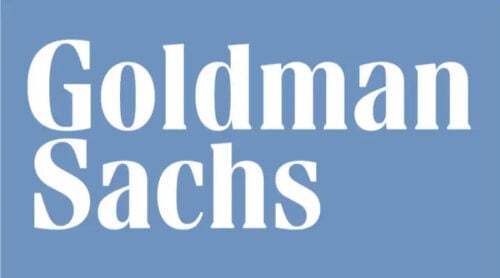 Are Bank Stocks Good Investments?
Bank stocks can be a very strong investment, especially in the long term.
This is because banks are a key part of our economy.
Large banks especially are unlikely to fully tank, although they are subject to the fluctuations of the market.
Bank stocks often reflect market volatility in their performance.
Although this makes them highly susceptible to a recession, it also means they do well when the broader economy does well.
Investors can leverage the cyclical nature of these stocks for a strong return.
Not all bank stocks are created equal.
When considering an investment in this sector, look at how the company manages its finances.
Banks that can weather tough times such as the COVID-19 pandemic have the stability to perform well when the economy rebounds.
However, investing comes with risk, so you should always do your own research before investing in any stock.
Bank Stocks: Final Thoughts
Bank stocks have struggled for the past two years—there's no doubt about it.
As the market started to open last year, these stocks have shown their ability to quickly rebound as well.
They are a key part of our economy and can provide strong future returns as the market returns to a more stable position.
Bank Stocks FAQ
Are bank stocks good investments?
Bank stocks can definitely be good investments, but this will depend on a number of factors, including the specific bank in question and the overall market conditions. In times of market volatility, these stocks can be particularly risky investments, as they are generally seen as more stable than other types of stocks. However, when the market is doing well, bank stocks can provide good returns.
Which is the best bank stock to buy in 2022?
Royal Bank of Canada (NYSE: RY) currently provides one of the highest dividend yields amongst American and Canadian banks. The company has a strong history of dividend growth and is expected to continue its payout hikes in the coming years. RBC also trades at a reasonable price-to-earnings (P/E) ratio and offers a good risk-reward profile for investors.
Do bank stocks go up with inflation?
Typically, bank stocks will go up with inflation as the prices of goods and services increase. This is because banks typically charge more for their products and services when inflation is high, which leads to higher profits.
Do bank stocks go up when interest rates rise?
Bank stocks will go up when interest rates rise as this signals that the Federal Reserve is confident in the economy and is preparing to increase its short-term interest rates. This will cause banks to make more money from lending out money and increase their profits.
Are bank stocks good for long-term investment?
There is no definitive answer to this question as it depends on a number of factors, including the individual investor's risk tolerance and investment goals. Some investors may prefer shares in larger banks that are considered more stable, while others may prefer smaller regional banks that offer greater potential for growth. Ultimately, it is important to do your own research before investing in bank stocks.