Due to the pandemic, many businesses and sectors have been brought to their knees, and maybe none has felt the impact more than Canada's casino industry. Some Canadian casino stocks plummeted substantially. Many casinos saw significant income decreases due to lockdowns and social distancing orders that prevented customers from approaching their premises to try their luck.
However, while the casino business has been severely impacted, the same cannot be said of the gambling industry. The sector was buoyed mostly by a surge in demand for online gambling and sports betting at a period when brick-and-mortar casinos faltered. Let's look at some of the best stocks in this sector to keep an eye on.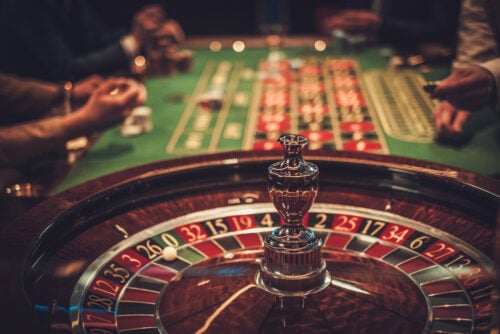 Canadian Casino Stocks to Keep an Eye on
The gambling market in Canada is predicted to hit an all-time high post-pandemic. That means some of the Canadian online casino sites listed at www.bestcasinosites.net might be worth checking out. With share prices for most TSX-listed casino firms at historically low levels, now is a good time to invest in the industry.
As the slogan goes, the house always wins, so instead of wagering against the ever-profitable casino business, it's wiser to invest in it and share in the profits. Here's a list of the most promising casino stocks to keep track of and buy so you don't have to beat the house to win big.
Gamehost
Gamehost, founded in 2003 and went public in 2008, has a consistent and established track record of providing value and stability to investors. The firm operates in the food and beverage, hotel, and gambling industries and owns several businesses throughout Alberta.
The corporation benefitted from the economic boom in Alberta in the early 2010s, mainly owing to lucrative oil prices. However, the province's present recessionary climate has impacted the enterprise. Following a high of $0.95 per share in 2014, the corporation recorded $0.63 in 2019 before the pandemic.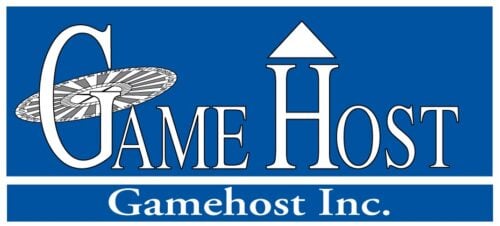 With shareholder returns of about 37% in the most recent fiscal year, compared to the industry average of only 2.1 percent, Gamehost stands out among the various casino companies available on the TSX. Add to it the fact that the firm trades at a significant discount to its actual value.
Gamehost's stock price has changed by 51.46 percent from the beginning of 2022, based on the previous year's closing price of $5.81 per share and a closing price of $8.8 per share as of writing.
As a result, it represents an intriguing investment opportunity for anybody wishing to enter the resurging casino business this year and who can look past the company's recent difficult phase.
Great Canadian Gaming Corp
Great Canadian Gaming, Canada's most extensive casino stock, was not immune to the pandemic's devastation in 2021. As a result, the firm recorded a net loss for the first time since 2012.
The Canadian casino behemoth has yet to return to pre-pandemic levels in revenue, which were at $357 million in the fourth quarter of 2019, compared to $70 million in the second quarter of 2021.

Despite this, the firm appears to be a fantastic investment, having just been bought by Apollo Global Management Inc., leading the hiring of seasoned CEO Anthony Rodeo, formerly of Caesars Entertainment Corp.
With this new management and the company's lengthy track record of producing incredible wealth for its shareholders, there is no need to be concerned about Great Canadian Gaming's future.
Furthermore, the firm should rebound after the pandemic subsides, making the present share price a fantastic steal for anyone wishing to invest in a legitimate Canadian casino company.
Bragg Gaming Group, Ltd.
Bragg Gaming Group may not be the stock on everyone's lips right now, but this business-to-business company has had a double-digit share price growth on the TSX in recent months.
Bragg Gaming Group is a self-described next-generation gaming corporation on its approach to becoming a worldwide industry behemoth. ORYX Gaming, a cutting-edge Business to Business gaming technology platform and casino content aggregator poised to disrupt the casino industry, is its primary asset.
The firm has a market valuation of $199 million, and shares are now trading over their true worth, so speculating on this stock might be risky. The firm anticipates improved earnings of around 72 percent in 2022. It prompts many to speculate if the share price will continue to grow after the company begins to make a profit for the first time or if the company is now overvalued.
This is not a stock for the short-term investor because the firm will most likely be a longer-term hold choice for investors who will wait until the company becomes successful before moving on.
Playmaker Capital
Playmaker Capital Inc. is working to create a game-changing ecosystem at the intersection of sports, media, gaming, and technology. This great company is based out in Toronto, Canada.
Playmaker Capital Inc. (PMKR) has moved -21.05 percentage points during the 2022-YTD period, propelling it to the top five positions among the best-performing companies. The Consumer Cyclical sector firm accomplished the achievement by changing its stock price from $0.76 per share to $0.6 per share between the end of the previous year and April 1, 2022.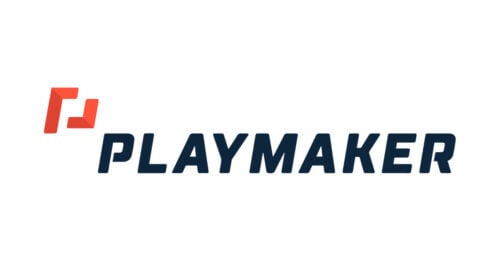 The prudent management of the Toronto, Canada-based Gambling sector firm resulted in a handsome increase in its market cap, which increased from $0 million to $127.62 million during the same period.
Ready to build your portfolio? With Public.com you can follow other investors, discover companies that are inline with your beliefs, and invest into stocks and crypto with very little money! What are you waiting for? Check out Public Now!
Final Words: Best Canadian Casino Stocks To Track
The gaming market is competitive, which provides great potential for investors to profit from the top Canadian casino stocks.
Look at the firms mentioned above if you want a diverse company in the gambling stocks market. The best companies to purchase today have increased 261 percent in the last year, and others are expected to rise even more dramatically. Furthermore, casino and gaming companies may gain greatly from the brain drain caused by internet gambling.
Digital gambling and fantasy sports were significant winners, so if you are an active investor and are interested in the enormous and rapidly increasing gambling business, consider one of the Canadian casino stocks mentioned above.