Railroads are at the center stage of economic growth as the world recovers from the Covid-19 backlash. But are there any exchange-traded funds (ETFs) available for investors who want to capitalize on the industry's success? Check out our watchlist of the best railroad ETFs to find out.
Best Railroad ETFs
Due to the lack of railroad-specific ETFs, investors must rely on exchange-traded funds that are heavily weighted in the industry.
The BlackRock Transportation exchange-traded fund does just that. It offers investors exposure to the railroad industry by investing heavily in logistics and rail companies.
Primarily composed of transportation companies, the ETF tracks the S&P Transportation Select Industry Index.

Three of its top five holdings are directly involved in the rail industry, comprising 30% of its total holdings. The top five include:
Union Pacific (NYSE:UNP)

United Parcel Service (NYSE:UPS)

CSX (NASDAQ:CSX)

Uber Technologies (NYSE:UBER)

NORFOLK SOUTHERN CORP (NSC)
IYT was among the best-performing transportation exchange-traded funds of 2021, returning a whopping 26% for investors. This year the transportation ETF has lost the least value compared to others.
The ETF is also the largest by net assets in the sector, with around $700 million in assets. Investors could be attracted to its below-average expense ratio of 0.39%.
But the expense ratio is not the only discounted value offered by the ETF, as it has an attractive 15.25 price-to-earnings ratio (P/E).
This is a below-market offer when compared to the average transportation sector P/E of 20 and the railroad sector average of 36.
BlackRock is the world's largest asset manager, with nearly $10 trillion in assets under its belt.
It's no surprise it tops the list with one of the leading ETFs in the transportation industry.
Related: The 9 Best Infrastructure Stocks To Buy Now
Another great way of getting exposure to the rail industry is by investing in infrastructure index funds.
Out of all the infrastructure ETFs available, NFRA is the one that best covers the transportation sector. Railroads comprise 29% of the ETF holdings.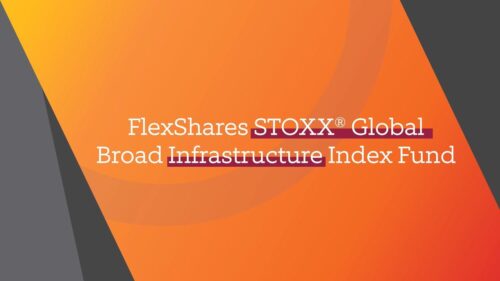 Flexshare is also unique from other ETFs in this list because it's heavily invested in two Canadian rail companies:
Canadian National Railway (XNYS:CNI)

Canadian Pacific Railway Ltd (TSE: CP).
Neither company is significantly represented in other ETFs on this list.
Canadian National Railway and Canadian Pacific Railway boast two of the largest market capitalizations in the railroad industry. Combined, they amount to over $120 billion in value.
NFRA offers investors a generous 3% dividend yield at a 0.47% expense ratio.
First Trust Nasdaq Transportation ETF (NASDAQ: FTXR)
The First Trust Nasdaq Transportation exchange-traded fund tracks the Nasdaq US Smart Transportation Index, which takes a broad view of transportation.
Although this ETF places most of its focus on the automobile industry, rail companies are still significantly represented.

Three out of its top five holdings are representative of the railroad industry. The top five include:
PACCAR Inc (NASDAQ: PCAR)

CSX (NASDAQ: CSX)

Ford Motor Company (NYSE: F)

Union Pacific Corp (NYSE: UNP)

CH Robinson Worldwide Inc (NASDAQ: CHRW)
The ETF has a smaller net asset value consisting of $70 million in assets and is nearing its 52-week low of $23.
FTXR will set back investors 0.6% in expenses but offers them a dividend yield of 1.52%.
Vanguard Industrials ETF (NYSEARCA: VIS)
It's estimated that railroads haul one-third of all US exports yearly, making them a critical component of the industrial sector.
As its name suggests, the Vanguard Industrials ETF seeks to track the performance of this sector.
VIS is more diversified than other ETFs on the list; however, its holdings are led by Union Pacific Corp. (3.78%) — a railroad giant.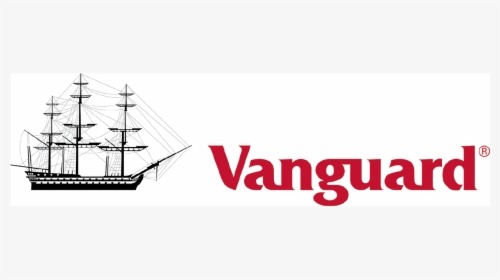 Vanguard is a market leader in cheap ETFs, and VIS is no exception. The exchange-traded fund will set investors back a mere 0.10% in expenses.
Comparably, that's six times less than the average on similar industry funds.
The Vanguard ETF is down 12% YTD. This is a stable performance considering other beat-down valuations across the market.
Since its inception in 2004, it has yielded 386% returns for investors, an average of 21% per year for the last 18 years.
SmartETFs Smart Transportation and Technology ETF (NYSEARCA: MOTO)
The SmartETFs Smart Transportation and Technology ETF looks into the future of transport and railroad investing.
The ETF invests in companies that are poised to disrupt the transportation landscape, including the technology behind electric-powered trains.
Future environmental concerns and lower costs could lead to electric-powered trains taking over a significant share of the trucking industry.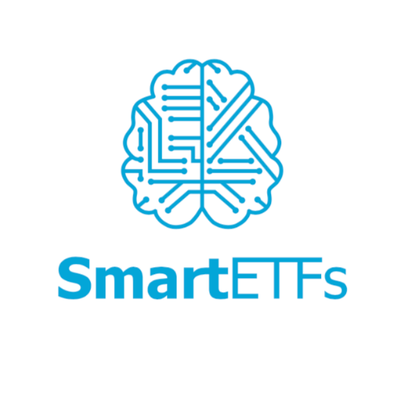 The innovation ETF doesn't come in cheap, with an expense ratio of 0.68%. However, the juice could be worth the squeeze if the investments pay off, given the aggressive growth fund's investment strategy.
MOTO has had a yearly performance yield of 12% since its inception and has held its market price well compared to other innovation ETFs like those from ARK.
The companies that comprise the ETF may have big dreams, but the ETF is quite small, with only $9 million in assets.
In a rapidly growing interconnected world, transport technology could potentially yield a good return over the next decade.
Related: The 8 Best TaaS Stocks To Buy Now
SPDR S&P 500 Transportation ETF (NYSEARCA: XTN)
XTN is last on our list as it provides the least amount of exposure for rail companies.
The ETF has a broader view as it evenly weights among other transportation sectors such as:
Air freight companies

Airlines companies

Airport service companies

Trucking companies

Marine companies

Port infrastructure

Freight rail companies

Rail companies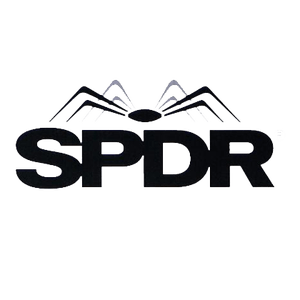 Due to its diversification, XTN might be a good choice for those looking to potentially profit from the Infrastructure Investment and Jobs Act. A government $1.2 trillion investment that benefits the wider infrastructure and transportation sector.
Despite it being evenly weighted, XTN remains a significant player on the list. It is the second-largest ETF on our list, with nearly $400 million under management.
The expense ratio of the ETF remains below average for the category, at 0.35%, while offering a 1% dividend yield.
Should You Invest in Railroad ETFs?
Long-term investors could find railroad ETFs to be a worthwhile investment given the pandemic economic recovery and the current macroeconomic environment.
Rail companies are reporting strong quarterly earnings despite pressing inflation and the fears of a looming recession. This is a good indicator of strength in the rail industry.
A government boost of $66 billion from the Infrastructure Investment and Jobs Act could be behind the strong quarterly earnings.
Overall, the outlook appears to be potentially promising. Experts project that the industry will register a compound annual growth rate (CAGR) of 4.4% over the next decade.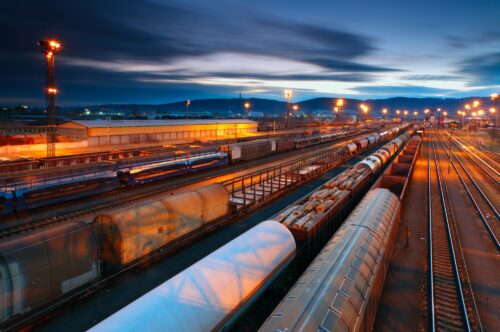 However, investors should exercise caution as news of railroad strikes has been circulating, and unions are currently negotiating terms.
Innovation in the industry is also important, as it will influence the industry in the coming decade. However, the risks that come from it could be managed with a diversified ETF strategy.
Where To Buy Railroad ETFs
There are many ways in which investors can get a hold of railroad ETFs, as they are a popular investment option offered by most stock market brokers.
Let's look at the best options for buying railroad ETFs.
Online Brokers
The easiest and most convenient way to purchase shares of aggressive growth funds is by opening an account with an online stock market broker. They also offer tax-advantage accounts like an IRA that feature attractive benefits.
Most stock market brokers offer commission-free trades, lowering the costs for investment strategies such as fractional share buying and dollar-cost-averaging.
Some great brokers to get started with include:
Charles Schwab

Fidelity

TD Ameritrade

E*TRADE

Interactive Brokers
Robo-advisors
Here to disrupt the investment world, digital advisors offer clients intelligent and automated investment options tailored to the goals and needs of every investor.
Popular robo-advisors offering railroad ETFs include:
Betterment

Wealthfront

Ellevest

SoFi Invest
Full-Service Brokers
If you are short on time and living on the wealthier side of town, you could consider using a full-service broker.
Full-service brokers come at a high price but offer many hand-off luxuries for clients. If you employ a full-service broker, you can contact them about a railroad ETF strategy.
Before investing in ETFs, it's critical to do your own research and study the fund properly to ensure that it's aligned with your needs, as well as seek professional help if you are unsure about the best investment practices.
Final Words
Sectors like transport are particularly fit for ETF investing, as individual companies tend to post choppy performances. This makes rail ETFs a suitable option for investors looking to bet in the industry as a whole.
There is still a great deal of uncertainty in the markets; however, the need for infrastructure is critical for the economy.
Now that you know more about railroad ETFs, you could consider adding one (or more) of these funds to your portfolio.
You might also like:
The 7 Best Cybersecurity ETFs To Buy Now
The 8 Best 5G ETFs To Buy Now For Huge Upside
The 7 Best Emerging Markets ETFs To Add To Your Portfolio