The Stock Dork is reader supported. We may earn a commission, at no additional cost to you if you buy products or signup for services through links on our site.
In challenging economic times like these, low risk investment strategies can be very appealing.
One way to build a stable, reliable portfolio is by investing in defensive stocks.
In this article, we'll talk about what a defensive stock is, as well as the best defensive stocks to buy now.
A defensive stock is a stock that provides stable long term earnings through dividends.
These stocks tend to have very low volatility and can provide slow but steady growth in terms of their share prices.
They are companies with an established business model and a proven track record of success.
Wondering where to buy the defensive stocks in this article? Check out WeBull! WeBull is a digital investment platform that's commission free and easy to use. Not only will you find every stock listed in this article, but they'll also give you a free stock just for signing up.
Best Defensive Stocks To Buy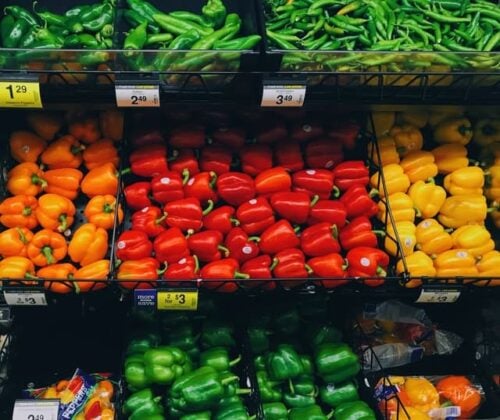 Kroger (NYSE: KR)
Defensive stocks tend to focus on consumer staples, like food.
Even during challenging economic times, consumers still need to purchase groceries.
Kroger is one of the best examples of defensive stocks in the food industry.
Kroger is the largest supermarket company in the United States.
They currently run 17 store chains, which sell consumer staples like groceries, toiletries, and other home essentials.
They also sell their own brands of essential items.
This company has been able to adapt to the challenges of the pandemic very well, offering new online ordering systems.
These stores are also staples in their communities, providing essential items for people who might not be able to afford expensive delivery services.
Kroger also offers a 2.26 percent dividend.
Their current share price is also very affordable, especially given the brand's current market performance.
While their prices have gone up and down slightly over the past year, they've been relatively unaffected by the pandemic and the market crash.
Overall, this is a great non-cyclical stock to add to your portfolio.
Consumers are going to continue to need groceries and other essential goods regardless of the current market.
FedEx (NYSE: FDX)
Delivery is another sector that has done well during the pandemic.
While stocks in other industries were dropping, FedEx's shares soared this year.
Delivery services have become essential for so many people, and FedEx is now considered defensive.
Many people are relying on mail services to get items that they used to purchase in person.
With the USPS struggling, many people are turning to FedEx to ensure their packages arrive on time.
FedEx was also one of the first delivery companies to use a tracking system, and they continue to lead the way in this regard.
One of the things that makes FedEx an attractive stock is that they have a diverse portfolio of operations.
They offer foreign delivery services and business services. They also serve as a government contractor.
FedEx's government contracts make them particularly appealing. Government contracts often serve as a source of steady income in a tough economy.
These contracts provide a sense of financial stability for FedEx.
Data indicates that FedEx beat their earnings estimates for the fourth quarter of 2020. They also pay a dividend of 1.03 percent.
Both of these factors make a strong case for FedEx as a good defensive stock.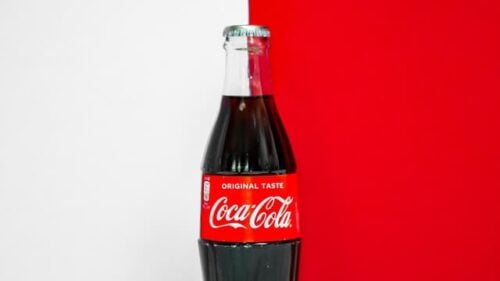 Coca-Cola (NYSE: KO)
Coca-Cola is one of the most well-known defensive stocks on the market.
They're one of the most recognizable consumer goods companies in the world, with over 500 beverage brands available globally.
This company pays a significant dividend of 3.24 percent, so investors can use this as a low risk long term investment strategy.
Their share prices had peaked in February 2020 just before the stock market crashed, but subsequently took a huge dive.
Since then, their shares have slowly been going up in price.
However, they still haven't returned to their pre-pandemic prices.
This means there's potential room for growth in terms of share prices as well.
Coca-Cola has been hit by the pandemic, with earnings down year over year.
However, when compared to other companies in the food and drink sectors, they've been able to keep their head above water and make positive changes.
They're a company with a very long history of success, and there's no reason to think they won't bounce back this time as well.
Qualcomm (NASDAQ: QCOM)
Qualcomm is an electronics manufacturer that makes processors, WiFi chips, and other important parts for smartphones and computers.
They sell their technology to many of the largest electronics companies in the world.
Electronics like smartphones are becoming an increasingly essential part of our daily lives.
Qualcomm's technology is absolutely crucial for the development of new electronics, and this is has been reflected in their share price this year.
Because of Qualcomm's products are so essential for many industries, they are now considered defensive.
They also pay a steady dividend of 1.71 percent.
Crypto Alert
Bigger Than Bitcoin and Better Than Gold
Even gold misses the mark.
Cryptocurrencies (like Bitcoin) are the ONLY assets that have all four of these features.
Features that can truly protect investors from today's unprecedented money printing and interference from governments.
But Bitcoin is NOT the primary cryptocurrency at the forefront of this new money revolution.
These three supercryptos are the ones taking the lead and helping investors make the most money.
Click Here For All Of The Details
We earn a commission if you click this link and make a purchase at no additional cost to you.
Although Qualcomm's share price has jumped up dramatically this year, there is still plenty of room for it to go higher.
They've managed to continually beat their earnings estimates last year despite the pandemic, and data indicates they may do it again.
Defensive Dividend Stocks
Public Storage (NYSE: PSA)
Surprisingly, self-storage is another sector that performs well regardless of the current economy.
One of the examples of defensive stocks in this industry is Public Storage.
During the pandemic, many people moved to be with their families and needed a safe place to store their belongings.
Because of this, there's actually been plenty of demand for Public Storage's service.
Public Storage is a real estate investment trust, or REIT.
They are the largest self-storage company on the market, with over 2200 locations throughout North America and Europe.
Self-storage is an excellent business model because there are very few upkeep expenses.
Unlike other forms of real estate, the landlord doesn't need to be on site to deal with tenants very often.
Property maintenance expenses are also very minimal when compared to other forms of real estate.
One of the things that makes Public Storage so attractive as a defensive stock is that they pay a 3.68 percent dividend.
While cyclical stocks may have more volatility and potential for huge returns, a high dividend means there's still excellent potential for long term growth.
Reynolds Consumer Products (NASDAQ: REYN)
Reynolds is the company behind important household goods like Hefty trash bags, ziplock bags, and other kitchen supplies.
They're one of the best defensive stocks for dividends, currently paying a 2.86 percent yield.
They're a relatively new stock, having only launched their IPO in January.
They formed when a number of established consumer brands were bought out and rolled into one company.
However, Reynolds makes products that are considered essential, so they have functioned as a defensive stock.
Reynolds' share prices have stayed around the $30 mark for most of the time since their IPO.
This low volatility means there's not much risk involved.
However, investors can make up for lower returns on shares with their solid dividend.
Best Consumer Defensive Stocks
Campbell's Soup Co. (NYSE: CPB)
The Campbell's Soup Company make some of the world's most popular consumer food products.
This company is one of the best defensive stocks out there, because their products are so popular and so widely available.
While this defensive stock company is most well known for their soup, they make many other popular products as well.
Some of the other brands they own include Pepperidge Farm, Prego, Swanson's, and Snyder's.
These brands tend to do well in tough economic times because they are affordable.
Campbell's recently reported their earnings for the last quarter, and they saw excellent year over year growth.
In particular, their soups and pasta sauces have performed well as people lean towards comfort foods during this challenging time.
This company's price to earnings ratio is relatively low right now, meaning that it has very good value.
They also recently increased their dividend, so they now provide a yield of 3.03 percent.
This is a great low risk defensive stock to add to your portfolio right now.
Tasty and affordable foods will always be a necessity, so they will likely continue to perform well regardless of the current market.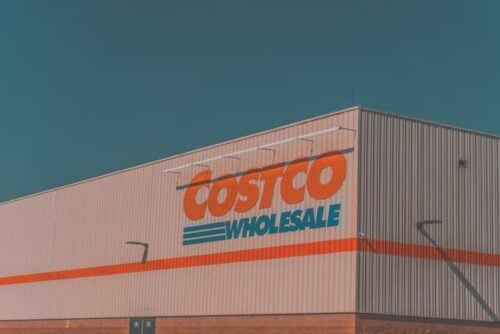 Costco (NASDAQ: COST)
This popular wholesale warehouse chain is one of the best defensive stocks to consider adding to your portfolio.
Despite all of the financial challenges of this year, they continue to generate excellent cash flow as a result of a very strong business model.
There are plenty of factors that contribute to Costco's financial success.
They typically open their stores in suburban areas or small towns, which are less expensive than big cities.
Their stores are very simple and affordable to maintain, which helps them cut costs.
Right now, many people are flocking to Costco to buy their favorite products at discounted prices.
In the midst of a recession, great deals have become very important to consumers.
Additionally, Costco generates a huge amount of revenue in membership costs alone.
Costco has seen very steady growth over the last few years, and that could very well continue even after the pandemic subsides.
Add in a 0.7 percent dividend and you have the recipe for an excellent defensive stock.
Defensive Penny Stocks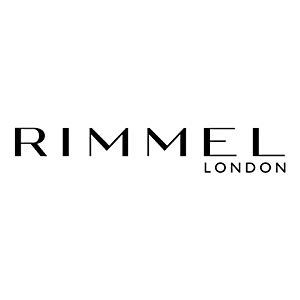 Coty (NYSE: COTY)
Coty is an international beauty company that owns some of the world's most popular makeup, hair, and skincare brands.
Many of their brands are sold at drugstores and are considered essentials, making this different from higher end beauty brands that are more cyclical stocks.
Some of Coty's most popular brands include Covergirl and Rimmel.
This defensive stock also has a diverse portfolio that includes some luxury brands and even non-beauty brands.
Portfolio diversity is always helpful for cash flow, especially during a recession.
Coty is a penny stock, so investors should be aware of potential volatility when purchasing this stock.
However, Coty's earnings per share growth has been very impressive this year, which might lead to potential share growth.
What Are Defensive Stocks?
Defensive stocks are stocks that provide relative stability, regardless of the current economy.
These stocks generate regular dividends as a source of income.
Share prices for defensive stocks tend to stay relatively stable over time.
However, their dividend payments can balance out their slow share growth and returns.
Since these companies are so well established and have very strong business models, it's unlikely that their share prices will drop too dramatically.
Instead, they tend to have slow upward mobility.
Many defensive stocks are companies that provide essential products or services.
This is part of what helps them stay financially stable through economic downturns.
Experts often refer to defensive stocks as non cyclical stocks.
This means that they tend to perform well regardless of the economy.
Alternatively, cyclical stocks typically only do well when the economy is performing well overall.
Should You Invest In Defensive Stocks?
Defensive stocks are a great investment right now.
After the coronavirus pandemic hit the US in March 2020, the stock market crashed.
Although things are starting to improve, companies around the world are struggling with financial instability that may continue for the next few years.
Investing in defensive stocks is a relatively low-risk way to grow your wealth.
Since the market is still fluctuating and the recession is likely to last for the next year or so, these low-risk stocks are an excellent way to cushion your portfolio.
Defensive stocks are also great for new investors that may be hesitant about taking risks with their money.
You can use defensive stocks are part of a very simple long term investment strategy where you can make money through dividends.
If you're looking for even more great stocks to add to your portfolio, check out Trade Ideas. This innovative new software program uses AI technology to help you find exciting new stocks with minimal effort.
Defensive Stocks: Final Thoughts
Tough economic times are stressful for any investor.
However, there are still plenty of ways to make money during a recession.
Defensive stocks are an excellent long term investment strategy regardless of the current economy.