As we saw in 2020, low-risk investment strategies can be very appealing in challenging economic times.
Investing in defensive stocks is one way to build a stable, reliable portfolio.
A defensive stock is a stock that provides stable long-term earnings through dividends.
These stocks tend to have very low volatility and can provide slow but steady growth in terms of their share prices.
They are companies with an established business model and a proven track record of success.
In this article, we'll talk more about a defensive stock and the best defensive stocks to buy now.
Best Defensive Stocks To Buy
Kroger (NYSE: KR)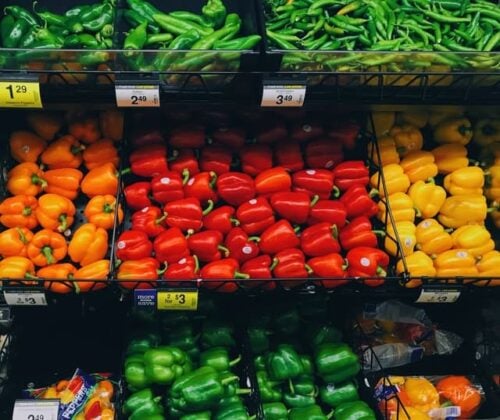 Defensive stocks tend to focus on consumer staples, like food.
Even during challenging economic times, consumers still need to purchase groceries.
Kroger is one of the best examples of defensive stocks in the food industry, with the largest presence in the United States.
They currently run 17 store chains, which sell consumer staples like groceries, toiletries, and other home essentials.
They also sell their own brands of essential items.
This company adapted to the challenges of the pandemic very well, being one of the first to offer online ordering systems.
These stores are also staples in their communities, providing essential items for people who might not be able to afford expensive delivery services.
Kroger also offers a dividend of $0.84 per share.
Their current share price is also very affordable, especially given the brand's recent market performance.
The company sees consistent, gradual gains to further cement it as a solid stock choice.
Consumers are going to continue to need groceries and other essential goods regardless of the current market.
Intel Corporation (NASDAQ: INTC)
The Intel Corporation is a strong defensive pick, thanks to their presence across the globe.
The tech giant builds many different electronic components that are found in all different kinds of devices.
No matter the economic season, people rely more and more on technology in work and daily life.
Intel is always looking to the future, expanding their business to meet the world's needs.
A price-to-earnings ratio of just 12 further demonstrates that Intel is currently a good stock to buy.
Despite the pandemic, Intel's stock price is up 12% from last year.
The company looks to pay out $0.34 per share as the quarterly dividend for the summer.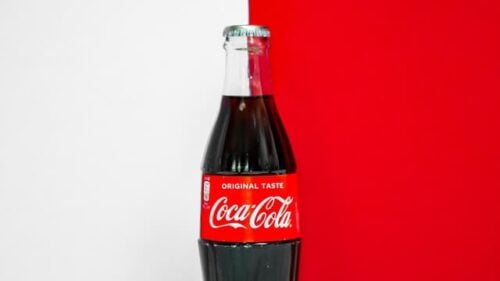 Coca-Cola is one of the most well-known defensive stocks on the market.
They're one of the most recognizable consumer goods companies in the world, with over 500 beverage brands available globally.
This company pays a significant dividend of 3.4 percent so that investors can use this as a low-risk, long-term investment strategy.
Their share prices had peaked in February 2020, just before the stock market crashed, but subsequently took a considerable dive.
They have recovered well over the last year and now see stock prices nearing that peak from a year and a half ago.
Compared to other companies in the food and drink sectors, they've been able to keep their head above water and make positive changes.
They're a company with a very long history of success and have proven they can bounce back from even the worst moments in the economy.
General Electric (NYSE: GE)
General Electric is perhaps best known for light bulbs and kitchen appliances.
However, the company's reach extends to software, medical, engines, and even energy management.
The company further generates and distributes electricity, a commodity that is essential at all times.
Such a diverse portfolio puts General Electric on stable ground even during rocky moments.
GE's new CEO has worked hard to generate more free cash flow and reduce operational costs.
Although the company has experienced some misfires in the past, they are seeing steady improvements moving forward.
GE took a hit like most companies in 2020 but has climbed out of the hole to sit higher than their pre-pandemic share price.
Defensive Dividend Stocks
Dollar General (NYSE: DG)
Dollar General is a discount retailer with locations in 46 states around the country.
At present, they have nearly 18,000 stores with hundreds of new store openings in the first half of 2021.
While opening new stores, the company is working hard to remodel less modern stores.
The company looks to reach higher-income customers with new brands in the coming months.
Their DG Fresh line adds another layer of depth to the business model with fresh product pickup.
Dollar General boasts a 0.70% quarterly dividend yield.
What's most impressive is that Dollar General saw steady growth through the pandemic and continues to see an increase in stock price.
As the company continues to expand both with products and with physical locations, one can only expect more growth in their shares.
Procter & Gamble (NYSE: PG)
Procter & Gamble products have been a staple in homes for generations.
Their product lines cover items that are necessary no matter the economic situation.
The company represents 65 different brands across several product categories.
Procter & Gamble is the parent company for well-known brands such as Gillette, Tide, Charmin, Pampers, Downy, and more.
Their presence extends to the far reaches of the Earth and has even penetrated markets difficult for imported goods to go.
The stock only saw small losses at the beginning of the pandemic but is currently trading at all-time highs.
Procter & Gamble has a reputation for increasing its dividend each year and currently pays out 2.43% to shareholders.
Best Consumer Defensive Stocks
Campbell's Soup Co. (NYSE: CPB)
The Campbell's Soup Company makes some of the world's most popular consumer food products.
This company is one of the best defensive stocks out there, because their products are so popular and so widely available.
While this defensive stock company is most well known for their soup, they also make many other popular products.
Some of the other brands they own include Pepperidge Farm, Prego, Swanson's, and Snyder's.
These brands tend to do well in tough economic times because they are affordable.
While Campbell's stock is down a bit at present, they appear to be recovering well from the lows of 2019.
In particular, their soups and pasta sauces have performed well as people lean towards comfort foods during challenging times.
They also recently increased their dividend, so they now provide a yield of 3.2 percent.
This is a great low-risk defensive stock to add to your portfolio right now.
Tasty and affordable foods will always be a necessity, so they will likely continue to perform well regardless of the current market.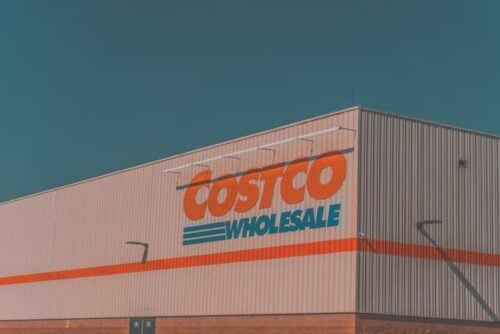 Costco (NASDAQ: COST)
This popular wholesale warehouse chain is one of the best defensive stocks to consider adding to your portfolio.
Despite all of the financial challenges of 2020, they continue to generate excellent cash flow due to a robust business model.
There are plenty of factors that contribute to Costco's financial success.
They typically open their stores in suburban areas or small towns, which are less expensive than big cities.
Their stores are very simple and affordable to maintain, which helps them cut costs.
Right now, many people are flocking to Costco to buy their favorite products at discounted prices.
In the midst of a recession, great deals have become very important to consumers.
Additionally, Costco generates a huge amount of revenue in membership costs alone.
Costco has seen very steady growth over the last few years and only continues to grow as the world comes out of the pandemic.
Add in a $0.79 dividend per share, and you have the recipe for an excellent defensive stock.
Defensive Penny Stocks
Coty (NYSE: COTY)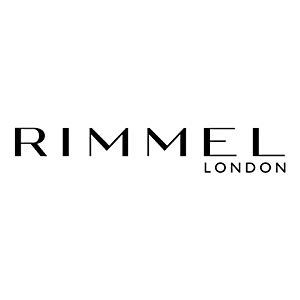 Coty is an international beauty company that owns some of the world's most popular makeup, hair, and skincare brands.
Many of their brands are sold at drugstores and are considered essentials, making this different from higher-end beauty brands that are more cyclical stocks.
Some of Coty's most popular brands include Covergirl and Rimmel.
This defensive stock also has a diverse portfolio that includes some luxury brands and even non-beauty brands.
Portfolio diversity is always helpful for cash flow, especially during a recession.
Coty is a penny stock, so investors should be aware of potential volatility when purchasing this stock.
The company is seeing a nearly 100% share price increase in the last year.
What Are Defensive Stocks?
Defensive stocks are stocks that provide relative stability, regardless of the current economy, by generating regular dividends as a source of income.
Share prices for defensive stocks tend to stay relatively stable over time.
However, their dividend payments can balance out their slow share growth and returns.
Since these companies are so well established and have very strong business models, it's unlikely that their share prices will drop too dramatically.
On the contrary, they tend to have slow upward mobility.
Many defensive stocks are companies that provide essential products or services.
This is part of what helps them stay financially stable through economic downturns.
Experts often refer to defensive stocks as non-cyclical stocks, meaning they tend to perform well regardless of the economy.
Should You Invest In Defensive Stocks?
Defensive stocks are always a solid investment.
After the coronavirus pandemic hit the US in March 2020, the stock market crashed.
Although things have improved, companies around the world are struggling with financial instability that may continue for the next few years.
Investing in defensive stocks is a relatively low-risk way to grow your wealth.
Defensive stocks are also great for new investors that may be hesitant about taking risks with their money.
You can use defensive stocks are part of a very simple long-term investment strategy where you can make money through dividends.
Defensive Stocks: Final Thoughts
Tough economic times are stressful for any investor.
However, there are still plenty of ways to make money during a recession.
Defensive stocks are an excellent long-term investment strategy regardless of the current economy.