There are plenty of exciting stocks in the furniture sector right now.
People are spending more time at home now than ever, and they're investing in high-quality furniture pieces they like.
We've rounded up some of the top furniture stocks on the market to add to your portfolio.
Wondering where to buy the stocks listed in this article? Check out Webull! Webull is an exciting trading app that's great for both beginners and experienced investors alike. They don't charge any commission fees, and they'll even give you a free stock just for signing up!
Best Furniture Stocks To Buy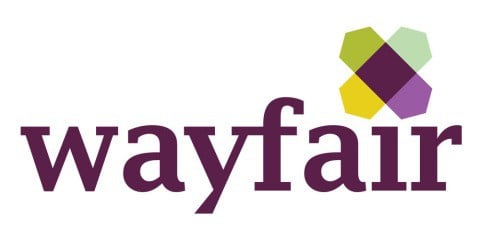 Wayfair (NYSE: W)
Wayfair is one of the most popular global furniture retailers right now.
This e-commerce platform owns five furniture brands and stocks thousands of pieces worldwide.
One thing that makes Wayfair unique is that they offer high-quality furniture pieces at relatively low prices.
They have rotating sales throughout the year and pieces at various price points to appeal to different sectors of the market.
2020 was an incredible year for Wayfair.
They reached profitability for the first time, dramatically expanded their sales base, and saw year-over-year revenue growth of approximately 45 percent in the fourth quarter.
This is reflected in the company's share prices, which are far higher now than they were in March 2020.
At the low point of the stock market crash, Wayfair was trading for about $30 per share.
Today, the stock trades for over $335 per share.
Many analysts expect the returns to continue with this popular stock and have moved their price targets up accordingly.
Wayfair has indicated that there are many more segments of the market that they could penetrate.
This is definitely one of the top furniture stocks to watch right now.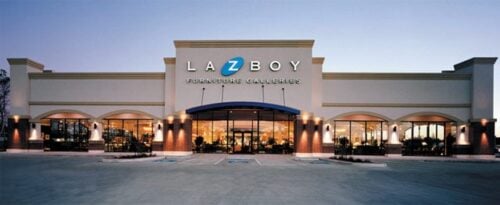 La-Z-Boy Incorporated (NYSE: LZB)
La-Z-Boy is one of the most well-known furniture manufacturers in the United States.
They are best known for their reclining chairs and sleeper sofas.
They also make a variety of other products, including lift chairs, ottomans, dressers, entertainment centers, tables, and more.
This brand is known for making very comfortable furniture products.
Since people are spending so much time at home right now, it makes sense for them to invest in pieces that they can truly relax in.
The company owns a variety of different furniture brands, each of which cater to a different sector of the market.
They have 70 retail locations throughout the U.S.
La-Z-Boy's share prices have been on a steady upward trajectory over the last year.
They've completely recovered from the stock market crash, and their share price is higher now than it was before the pandemic.
While sales temporarily struggled due to the pandemic, La-Z-Boy was able to stay financially stable this year.
They were even able to increase their dividend.
The company's current dividend yield is 1.36 percent, which makes it a viable option for income investors.
Right now, La-Z-Boy stock has a P/E ratio of 28.82.
This means it's still relatively affordable despite the price growth over the last year.
Ethan Allen Interiors (NYSE: ETH)
Ethan Allen Interiors is an upscale furniture and home design brand based in Connecticut.
They have 300 stores spread throughout North America, Europe, Middle East, and Asia.
This brand's products have a very timeless aesthetic that appeals to a slightly more luxury sector of the market than some of the other furniture companies on this list.
They also offer custom furniture solutions for customers in the U.S.
This stock has grown steadily in price over the last year.
Their share prices have nearly tripled since the low point of March 2020.
Their last few earnings reports have shown that the company is fiscally stable and generates consistent earnings growth.
Ethan Allen is also the most lucrative income stock on this list.
They currently pay a dividend of 3.56 percent, which is a very generous yield.
Office Furniture Stocks
HNI (NYSE: HNI)
After a full year of working from home, many companies are finally starting to return to the office.
This means more demand for office furniture.
Additionally, many people are building their own offices at home as they transition to full-time remote work.
HNI is one of the world's largest office furniture companies.
They also manufacture a number of different hearth products, including fireplaces and stoves.
This stock struggled at the beginning of the pandemic, but started to pick up steam as companies returned to the office.
This stock hit a year long high point in mid-March.
This is another excellent divident stock to invest in. Right now, HNI offers a dividend yield of 2.99 percent.
It's important to note that HNI's most recent earnings report missed the mark when it comes to expected revenue estimates. However, they did beat their earnings per share estimate.
The market for office furniture is only just starting to recover.
Investors will want to give HNI stock time to fully recover.
Investors should also keep an eye on upcoming earnings reports and consensus estimates to see how they affect this stock's valuation.
Mattress Stocks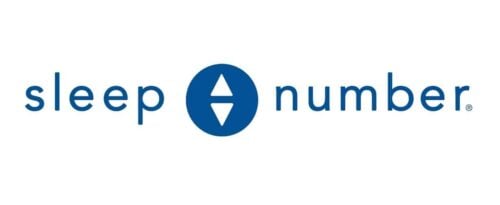 Sleep Number (NASDAQ: SNBR)
Sleep Number is an well-known mattress company that makes adjustable beds.
Users can adjust the firmness of the bed, which is controlled with air pressure.
Many sleep number models are designed for two people, so you can adjust each side of the bed separately to suit your own preferences.
The company also makes foundations and bedding accessories.
They have stores throughout the U.S and are sold online as well.
Sleep Number stock has consistently gone up in price over the last year.
Right now, the company is trading at a five year high point.
With over a year of steady growth, investors may be wondering if this company can continue to keep these returns coming.
This could be linked to the company's current consensus estimates.
They are expected to post strong revenue and earnings growth year-over-year, which is particularly impressive given the pandemic.
Many analysts have moved their estimates for Sleep Number higher in recent months.
Of course, investors will want to keep a close eye on the earnings report when it is released.
Furniture Penny Stocks

Casper Sleep (NYSE: CSPR)
Casper Sleep is a relatively new company known for their memory foam mattresses.
They sell most of their mattresses through their e-commerce site, although they do have showrooms in major cities like New York, Los Angeles, and Chicago.
Casper is known for their innovative digital marketing strategies, as well as collaborations with larger companies like American Airlines.
They have a very hip brand image that differentiates them from other mattress companies.
This company went public in February 2020. Unfortunately, they didn't get much time on the market before the COVID-19 pandemic hit.
They struggled financially last spring and even had to shut down their European operations.
However, this stock's price has slowly started to make a comeback.
They've more than doubled from their low point last March, although they have yet to return to their IPO pricing.
Despite their financial struggles, Casper shares could be buoyed by growth in the entire furniture segment over the next year.
The economy is improving in general, which means that consumers will have more money to spend on big-ticket purchases like mattresses.
Should You Buy Furniture Stocks?
Furniture and home decor are consumer essentials.
Although furniture can be a big investment, it's something that can dramatically improve your quality of life.
High quality furniture pieces are often designed to last for decades at a time.
While furniture stocks did struggle during the market crash last year, the essential nature of many home furnishings kept them afloat.
Additionally, many people took this year as an opportunity to spruce up their spaces and build home offices as they were spending so much extra time at home.
The housing market is also slowly improving after struggling in 2020.
Remote work has enabled many people to move to new cities, and many people have also opted to move to be closer to family.
With so many people moving, there's plenty of consistent demand for furniture.
Furniture stocks are a good long term growth option.
When selecting furniture stocks to invest in, look for companies with an adaptable business model and loyal customer base.
Looking for even more exciting investment opportunities? Check out Trade Ideas. Trade Ideas is an innovative software program that uses AI technology to help you find great new stocks without the effort.
Furniture Stocks: Final Thoughts
Trusted furniture stocks make a great long-term addition to your investment portfolio.
From popular online retailers to mattress manufacturers and more, there's plenty of potential in the furniture sector.