Industrial stocks make a good addition to any investment portfolio.
Industrial companies keep the economy running and typically make very good long-term investments because of their stability.
We've rounded up some of the best industrial stocks on the market to invest in today.
Industrial stocks contribute to many different aspects of the economy.
Some of these sectors are aerospace and defense, transportation, construction, and machinery production.
Wondering where to buy the industrial stocks listed in this article? Check out Webull! Webull is an innovative trading app that's great for both beginners and experienced investors. Webull doesn't charge any commission fees; they'll even give you free stocks just for signing up!
Best Industrial Stocks To Buy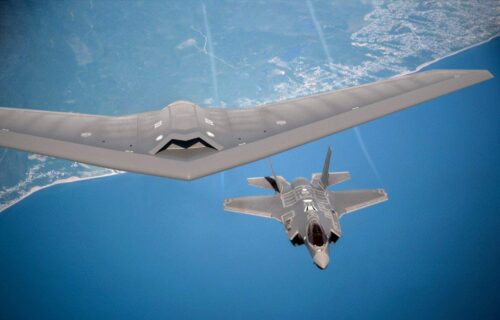 Lockheed Martin (NYSE: LMT)
Lockheed Martin is one of the largest defense contractors in the United States.
They have a diverse portfolio of operations, including security, aerospace, and other technology projects.
This company has a steady revenue stream from its government contracts with the Department of Defense, NASA, the Department of Energy, and other agencies.
This makes Lockheed Martin a stable long term investing option, because its earnings are more predictable than companies without these government contracts.
Lockheed Martin is involved in several notable aerospace projects right now.
These include the Orion space capsules and the Space Fence surveillance system.
They're also developing a new unmanned missile called the LongShot.
This stock performed fairly well in 2020 despite the challenges of the pandemic.
However, share prices started to dip slightly in the beginning of 2021.
While Lockheed stock has slowly started trending upwards again, it still appears to be a bargain given their revenue numbers.
They have a low price to earnings ratio of 14.50, and they've had consistently good profit margins.
Additionally, Lockheed Martin has an excellent dividend yield of 2.93 percent.
This makes it an excellent income investment as well as a long-term growth stock.
Raytheon Technologies (NYSE: RTX)
Raytheon Technologies is another renowned defense contractor based in the U.S.
They were founded in 2020 when the Raytheon Company merged with United Technologies Corporation.
This company's largest segments are defense, aerospace, and cybersecurity.
Like Lockheed Martin, most of their contracts are with the U.S government.
Because of this, Raytheon Technologies stock is fairly resistant to economic ups and downs.
However, they also have a strong portfolio of international customers to diversify their operations.
Specifically, commercial aerospace operations make up a significant portion of their business.
This is a sector that has struggled in the last year due to the pandemic, but will likely recover in the coming months as countries around the world distribute the COVID-19 vaccine and travel returns.
The company is already very financially stable.
Their defense contracts give them a helpful cushion of free cash flow.
Raytheon stock appears to be on an upward trajectory right now.
They hit a low point in late October 2020, but quickly recovered as investors realized the stock's growth potential.
On top of that, Raytheon pays an excellent dividend of 2.42 percent.
With a stable business model and strong balance sheet, this is definitely an industrial stock to watch this year.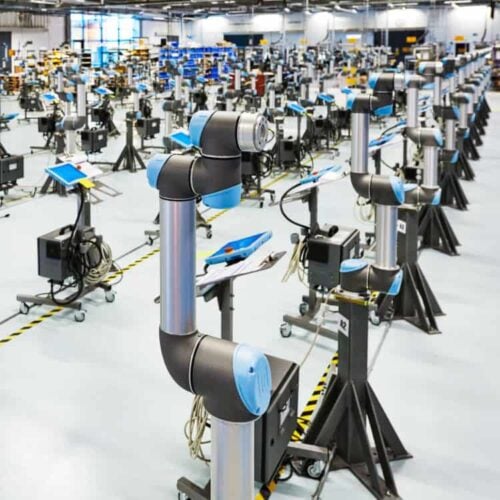 Teradyne (NASDAQ: TER)
Demand for semiconductors and other electronic parts has been through the roof this past year.
The pandemic has forced many people to rely on their electronic devices to work and to connect with others.
Teradyne is an industrial stock that can benefit from this increase in demand.
They make automatic test systems for some of the world's largest electronic companies, including IBM, Intel, Samsung, and Qualcomm.
The stock has seen strong and consistent growth over the last few years, as it became clear that there was a need on the market for Teradyne's products and services.
However, their share price dipped slightly after their most recent earnings report.
The reason for this dip in share prices is currently unclear.
Teradyne posted 16 percent year-over-year revenue growth, as well as strong EPS numbers.
Since this drop in share price wasn't tied to financial losses, it indicates that now might be a good time to buy the dip in Teradyne.
With so many high profile clients and exposure to the booming semiconductor industry, this company has plenty of potential.
Top Industrial Stocks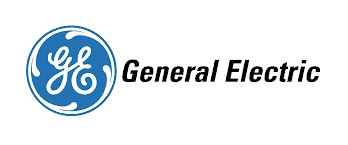 General Electric (NYSE: GE)
General Electric is one of the world's most well-known industrial stocks.
They are best known for products like light bulbs and home appliances, but they have many other operations beyond this.
These include operations in aviation, power, renewable energy, healthcare, digital software, and many other industries.
General Electric stock struggled in 2020, but has since started to rebound.
Their share prices have more than doubled since September.
The company has struggled with debt in the past, but is making an effort to clean up their balance sheet and find financial stability.
They are selling one of their subsidies, GE Capital, which provided aircraft financing.
This sale will provide an influx of cash in the short term.
GE's leadership has indicated that they'd like to cut debt down by more than a third by 2023.
Many expert analysts are excited about this sale and have moved their price targets for GE stock higher.
Now could be the right time to add this stock to your portfolio while it's on the upswing.
Waste Management (NYSE: WM)
Waste Management offers garbage collection and recycling services throughout North America.
They are one of the biggest waste management companies in the world.
They serve residential, commercial, and industrial companies.
This stock is already fairly recession-proof, as we still need trash and recycling services regardless of the current economic climate.
Waste Management did lose some revenue in 2020, as their industrial and commercial clients weren't generating as much waste.
However, they managed to make up the difference with their residential customers.
With people staying at home, residential buildings generated more waste.
Additionally, people were doing more of their shopping online, which meant an increase in boxes and packaging materials to break down.
Even as the pandemic comes to a close, consumers will still rely on online shopping.
If Waste Management can keep up their residential operations while improving their industrial and commercial income, they could see strong earnings growth this year.
Waste Management shares have significantly improved since their most recent earnings report in February 2021.
If they can sustain this growth pattern, shares could push even higher. They also have a solid dividend yield of 1.89 percent.
Industrial Sector Stocks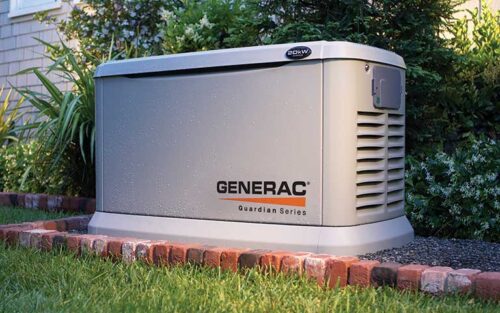 Generac Holdings (NYSE: GNRC)
Generac is a company that makes power systems and generators.
Their products include portable generators as well as larger generators for home and business.
Additionally, Generac makes solar power systems, pressure washers, heaters, light towers, and other power equipment.
Generac's most recent earnings report blew investors away.
Their share price had already been steadily increasing over the last year, but this earnings report sent the stock soaring even higher.
One of the things that had investors particularly excited was a 76 percent growth in profits in the fourth quarter of 2020.
This indicated that this is a financially stable company to keep an eye on moving forward.
It's no surprise that Generac's profits and overall sales have increased in recent months.
People have been spending more time at home and have realized just how important it is to have a backup source of power available.
Additionally, surprise winter storms in the southern United States caused power outages for millions of people, most notably in Texas.
Generac's products give people the peace of mind they need during periods of challenging weather.
Generac's solar energy products are also very promising.
With climate change becoming an increasingly serious global issue, many people are looking for ways to become more eco-friendly.
Solar panels are not only very eco-friendly, but they can also help people save money on their power bills.
Honeywell (NYSE: HON)
Honeywell is an established industrial company with a broad range of operations.
They have four key business segments: aerospace, building technologies, performance materials and technologies, and safety and productivity solutions.
Some of these segments struggled more than others during the pandemic.
Their safety and productivity solutions segment did well, as this includes their IoT and other technology products that companies relied on to work from home.
Their aerospace and building divisions struggled a bit, as people were traveling less and working from home instead of the office.
However, the aerospace industry is set to bounce back this year as international travel returns.
The performance materials division also struggled due to some manufacturing shutdowns, but this segment is also poised to improve in 2021.
Despite the ups and downs of 2020, Honeywell managed to keep its debt low and maintain plenty of free cash flow.
They also continue to offer dividend payments of 1.75 percent.
Honeywell has a very diverse range of operations that fit into many different sectors of the economy.
This makes them a smart choice for long-term growth.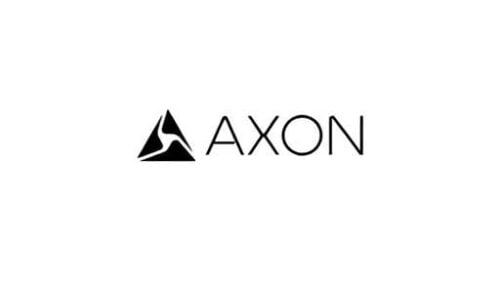 Axon Enterprise (NASDAQ: AXON)
Axon Enterprise makes security and weapons products for the military and law enforcement agencies.
They also sell some of their products to civilians.
This company is best known for developing the taser.
However, they also make bodycams and other security technologies.
Bodycams have been in high demand after the civil unrest and controversies surrounding the police in the summer of 2020.
Many people tout bodycams as an efficient way to hold both law enforcement and criminals accountable.
Axon also recently partnered with a drone company called Skydio.
They will be selling Skydio's products to law enforcement agencies, who can use them to monitor traffic and provide aerial support to their teams.
This stock has had incredible momentum through the beginning of 2021.
They seemed to hit a peak in February, but share prices have since dropped off slightly.
This means that now could be a good time for investors to buy the dip.
What Are Industrial Stocks?
Industrial stocks are a broad category that encompasses many different aspects of the stock market.
Industry is the backbone of the entire economy, and many of these companies are very well-established with decades of history.
This sector includes several sub-sectors, including aerospace, transportation, defense, waste management, construction, professional services, and production.
When looking at industrial stocks, you'll want to look for companies that have a diverse portfolio of operations.
Having a diverse range of operations minimizes financial risk, because if one sector of the business is struggling, the other sectors can balance things out.
You'll also want to make sure that any industrial stock you invest in has a strong business model.
That means keeping expenses down and taking steps to improve cash flow.
Should You Buy Industrial Stocks?
Because industrial stocks are such an important part of the broader economy, they make a good long-term investment.
Many industrial stocks are very large companies that pay dividends and consistently deliver good returns.
Industrial stocks struggled in 2020 due to the pandemic.
Manufacturing facilities shut down in the U.S. and many other parts of the world, which affected production numbers.
Additionally, the stock market crash in March 2020 had dire economic consequences.
Both individual consumers and businesses had to tighten their budgets.
This had a negative effect on revenue throughout the entire industrial sector.
However, the pandemic is slowly coming to an end and the economy is recovering as a result.
We can expect to see many of the top industrial stocks bounce back this year.
As COVID-19 restrictions lessen, companies will be able to increase their production.
We can expect demand to return as well.
Now is a good time to add industrial stocks to your portfolio, while their share prices are still relatively low.
Looking for even more great investment opportunities? Check out Trade Ideas! Trade Ideas is an innovative software program that uses AI to identify stocks with huge potential.
Industrial Stocks: Final Thoughts
The industrial sector is poised for a recovery this year.
Now is a good time to invest in industry strongholds for solid returns later this year.