Once the teen fashion brand to beat, Abercrombie and Fitch saw some dark years before re-emerging as a popular brand recently. But does Abercrombie and Fitch have a credit card for its newly minted loyal customers? We looked into it for you.
Does Abercrombie and Fitch Have a Credit Card
No, Abercrombie and Fitch do not have a credit card anymore. The Abercrombie and Fitch credit card was closed on the 1st of May 2020.
The A&F credit card used to be issued by Comenity bank. Comenity bank had issued a statement saying that it is discontinuing the A&F Credit Card to existing customers.
How to Apply For an Abercrombie Fitch Credit Card?
As mentioned above, you cannot apply for an A&F credit card anymore, since it is no longer available for new customers.
When you could, the normal Abercrombie and Fitch credit card application method was to head to the Comenity bank website and apply online.
You could also apply on the Abercrombie website directly, but it would only redirect you to the Comenity Bank website.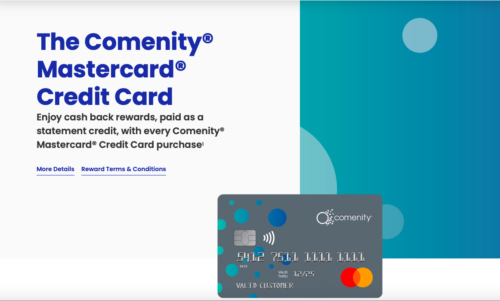 To apply for an Abercrombie Fitch Credit card, you needed a US address, a valid social security number, and a US phone number.
The easiest way to get approval was if you got an Abercrombie and Fitch credit card pre-approval. In that case, your application would typically proceed very smoothly.
If you did not have pre-approval, the Abercrombie and Fitch credit card approval odds were low. You needed to have a credit score of at least 650 to get the card.
Once you got the card, it was very simple to manage. You could make your Abercrombie and Fitch credit card payment online through the Comenity Bank website.
You just needed to visit the Comenity bank website for the special Abercrombie and Fitch credit card login page and then enter the details to log in.
Furthermore, you could choose any of the EasyPay methods on its website. You could also check the Abercrombie credit card balance on the same website.
Why Did Abercrombie Close Its Credit Card?
There was no official statement from either Abercrombie and Fitch or Comenity Bank as to why the credit card was closed.
Abercrombie has always been mired in controversy.
Despite being one of the biggest fashion brands for teenagers in the '90s and early 2000s, the company lost favor with most customers by the late 2000s.
There were several scandals, including accusations of sexual harassment, racial discrimination, and size discrimination (A&F excluded plus sizes in its stores for a long time).
Apart from this, the company's core target segment, the youth market, started to gravitate towards modern and inexpensive brands such as Nike and Forever 21.
Between 2010 and 2018, A&F had seen declining sales for several quarters and the closure of as many as 450 stores.
While there was a brief revival in 2018 and 19, the pandemic caused Abercrombie to again close its doors in early 2020.
It is possible that the shock of having to close its stores again was what led to discontinuing its store credit card as part of its cutback measures.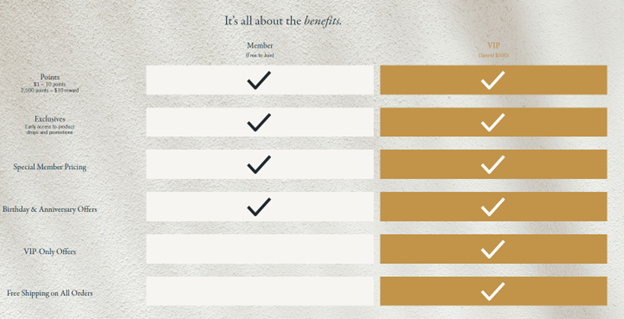 What Are Abercrombie and Fitch Rewards?
Abercrombie and Fitch rewards are part of the myAbercrombie loyalty program
Abercrombie has two levels of loyalty memberships: Member and VIP. VIP is a higher tier of membership that you can access when you spend more than $500 in one year.
Both tiers offer some common rewards such as cashback reward points, early access to promotions, and birthday surprises.
The VIP program has some more exclusive benefits. We will talk more about these as we go on.
How Do You Earn Rewards
For every $10 that you spend at Abercrombie and Fitch, you get 1 reward point under the myAbercrombie program.
When you accumulate 2,500 points, you can receive $10 in rewards from A&F. This works out to 4% cashback, with a minimum spend of $250.
Apart from the cashback reward, there are other rewards for members as well.
For one thing, early access to sales and product drops is also part of the member program. Member-only pricing is also available on certain products.
If you have a birthday or anniversary coming up, Abercrombie and Fitch will send you special offers for buying products in its store.
Additionally, the older Abercrombie Fitch credit card offered a 25% first purchase discount to cardholders.
Do Abercrombie Rewards Expire?
No, Abercrombie rewards don't usually expire, as long as you make at least one eligible purchase at Abercrombie and Fitch during the year.
You can accumulate as many as 100,000 reward points in a year. This is equivalent to having a cashback value of $400 in rewards.
To collect these many points, you will have to spend a million dollars at A&F during the year!
What Do You Get for Being VIP at Abercrombie?
As a VIP at Abercrombie, you get the same 1 point for $10 spent reward points, but A&F also offer you some exclusive benefits.
The biggest benefit of being a VIP at Abercrombie is that free shipping is available to you on all your orders.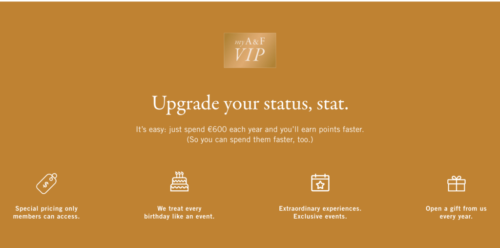 Moreover, you also receive special VIP pricing on some products. All you have to do is spend more than $500 at Abercrombie and Fitch store locations or online.
You become a VIP member the next day after you complete your $500 or more purchase during the year, and it lasts for 365 days.
Do You Get a Birthday Reward From Abercrombie?
Yes, as a member of the Abercrombie rewards program, you can get special rewards for both your birthday and your anniversary.
When A&F had its own store credit card, it also offered a special birthday surprise for being its credit card holder.
After the card is closed, the benefit is available to loyalty program members.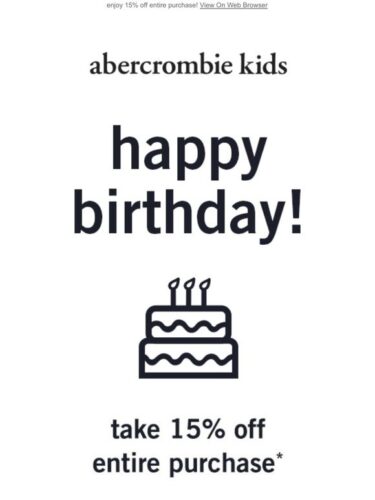 Can Abercrombie Employees Use Their Discount Online?
Yes, you can use your Abercrombie employees discount online. Once you become an associate, you will get your associate card and online password.
You can log online using this password and user ID to access Abercrombie's entire portfolio of clothes.
The discount is applicable immediately after becoming an associate.
Can You Stack Abercrombie Codes?
No, you cannot stack Abercrombie codes.
Abercrombie only allows one promo or discount code to be applied at a time; you cannot use multiple codes to increase your total discount.
You can find Abercrombie promo codes and coupons online through various online portals.
Is Abercrombie Considered a Luxury Brand?
Abercrombie isn't considered a luxury brand. It creates high-quality clothing using premium materials and keeps its prices high.
This gives the company a near-luxury status, but it doesn't compete with the Louis Vuittons of the world.
Abercrombie has always priced higher than competitors, even when times were tough and its stock in the youth segment was falling.
However, even though the prices are high, they are not so high as to qualify as luxury items.
Discounts
Does Abercrombie Do Military Discounts?
Yes, Abercrombie does military discounts. Abercrombie offers a 10%-15% discount on all products for active military personnel.
The discount is not applicable at all stores, so you should talk to your local store's customer care before approaching.
Moreover, you will need to be in active service for the discount to be available. It is not applicable to veterans and their families.
To be eligible for the discount, you have to show your military ID card at the store.
Does Abercrombie and Fitch Have a Student Discount?
No, Abercrombie and Fitch do not have a student discount.
Students and youngsters are its key target market, so it makes sense that they don't discount this segment of customers.
If you are looking for a discount at Abercrombie, there are other ways, such as joining its myAbercrombie rewards program and using online promo codes.
How Much Is the Abercrombie Employee Discount?
The employee discount is 30% on full-priced items and 50% on AAA items, so it's a great deal for Abercrombie employees.
The discount is immediately applicable after you become an associate and receive your associate card.
You can shop in-store and online for any of your favorite A&F merchandise and receive an employee discount on it.
Do Abercrombie Members Get Free Returns?
Yes, not only do Abercrombie members get free returns; anyone can return items for free at Abercrombie.
You simply need to go to a nearby Abercrombie and Fitch store and carry your original receipt, order confirmation, or invoice along with the product.
You can also return the item online through its website. Likewise, you will have to choose a carrier and use the return label that A&F provides you over mail to ship the item.
To make a return, you need to give the item back within 30 days from the date of shipment of your order. The product should be in good condition.
If you return after 30 days, A&F will only give you merchandise credit, not your money back. The credit will be in the form of a free gift card.
Also, you can only return items purchased from A&F directly to one of its outlets. You cannot return items purchased through Amazon, eBay, etc. at outlets.
Can I Return Abercrombie to Hollister?
No, you cannot return products purchased at Abercrombie to Hollister. Even though Hollister is a sister brand of Abercrombie, returns do not work across the two stores.
To return a product at Abercrombie, there are only three ways: go to a nearby Abercrombie store, return online or drop it off at one of their specified locations.
You cannot return Abercrombie to Hollister, Abercrombie Kids, or Gilly Hicks.
Does Abercrombie Hire Based on Looks?
No, Abercrombie no longer hires based on looks. In 2015, it announced a revised hiring policy that did not focus on the employee's clothes or their looks.
This was a departure from the Abercrombie of the 90s and early 2000s.
In that era, CEO Mike Jeffries acknowledged the use of "sexualized marketing" featuring shirtless young male models to promote the brand.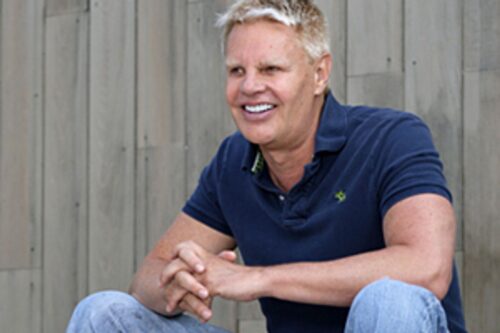 In fact, the clothing giant had a very specific policy on appearance, which included tips on hairstyle and nail length.
Does Abercrombie Go on Sale?
Yes, Abercrombie does offer sales many times during the year. One of its most awaited sales is the bi-annual denim sale on jeans.
Abercrombie also has other major sales, including those on Black Friday and during the winter season.
To follow its sales schedule, you can join its regular newsletter or become part of their rewards program.
Abercrombie and Fitch Payment Options
There are several Abercrombie payment methods. you pay in various ways, including credit cards, debit cards, gift cards, second-chance credit cards and prepaid cards. If you are using a credit card, you can use one from Visa, Mastercard, or American Express.
For debit cards, you can only use those with a Mastercard or Visa logo.
You can also use PayPal and American Express Charge cards to make your payments.
A & F also offers some buy now, pay later alternatives, including Klarna, Zip, and Afterpay.
Each of these lets you pay the purchase amount in four equal installments spread over six weeks, instead of having to pay the full amount upfront,
You are not charged any interest for using them; neither does using them impact your credit scores.
As mentioned earlier, there is no Abercrombie and Fitch store credit card available.
Final Thoughts: Does Abercrombie and Fitch Have a Credit Card?
Abercrombie has had a checkered past, one shrouded in many controversies that led to its brand value being tarnished significantly.
The last few years have been a time for a resurgence. The brand needs all the help it can get in finding a new and loyal customer base to get the cash registers ringing.
While the pandemic was definitely a hard time for clothing retailers, Abercrombie might want to give store cards another shot.
It has the potential to build loyalty and enhance revenue, as it has for some of its competitors, such as American Eagle.