Cavender's is the go-to place if you want western clothing or cowboy boots. But does Cavenders have a credit card that you can use to purchase its western attire? We have checked it out for you, and here's the answer.
Does Cavender's Have a Credit Card?
No, Cavender's does not have a credit card. I've seen some rumblings that suggest Cavender's has one, but this does not appear to be the case. If you are looking to own a Cavender's card, make sure you are checking in on the main website.

Cavenders does not offer any kind of rewards program for loyal customers, either. So there is no way to accumulate rewards at Cavender's stores.
Cavender's does come out with regular sales, events and promotions for user engagement, where you can get a good deal on its western wear.
You can subscribe to its SMS facility by texting BOOT to 56413 through your phone.
This will provide you information about its latest sales for free. You can plan to buy when there are special deals that suit your budget.
Ready to build your portfolio? With Public.com you can follow other investors, discover companies that are inline with your beliefs, and invest into stocks and crypto with very little money! What are you waiting for? Check out Public Now!
Does Cavender's Accept Affirm?
No, Cavender's does not accept Affirm. Cavender's does not have any kind of financing, including buy now pay later options like Affirm.
Affirm allows you to purchase your item without upfront payment (sometimes, if your eligibility check does not go through, you might be asked for a small down payment)
Afterward, you can pay the amount to Affirm in either monthly transactions or in four equal payments spread across six weeks.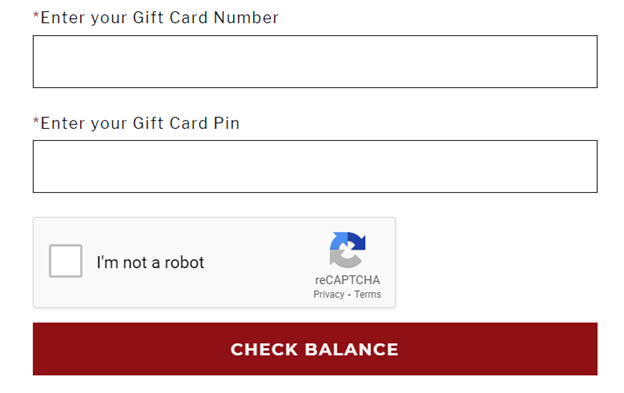 How to Use Cavender's Gift Card Online
Not all Cavender's gift cards can be used online. Check if the card you have purchased has a four-digit PIN on the back.
If it does, you can enter the information just like a credit card at the time of checkout.
If there is no four-digit PIN on the card, you cannot use the card online. You can only use it for offline purchases at Cavender's Boot City stores.
However, you can always exchange a card without a PIN with one that has a four-digit PIN at any Cavender's store.
Please note that you can purchase Cavender's gift cards or e-gift card in amounts less than $500 only.
You can buy these gift cards at any Cavender's Western Wear Outfitter store, and there is no sales tax or shipping fees on them.
To check the balance of your gift card online, you will need to go to Cavender's website and enter the 16-digit gift card number and four-digit PIN.
Next, approve the "I'm a human" checkbox and click on the check balance button at the bottom. It will show you the remaining balance available.
Does Cavender's Accept Afterpay?
No, Cavender's does not accept AfterPay. It does not take AfterPay, Zip, Klarna, or any of the other popular financing methods available in many other stores.
AfterPay lets you pay your amount in easy installments instead of having to pay the entire amount at once. You can pay in four equal payments over six weeks.
There are no interest charges unless you miss your payment, and there is no credit check on using AfterPay.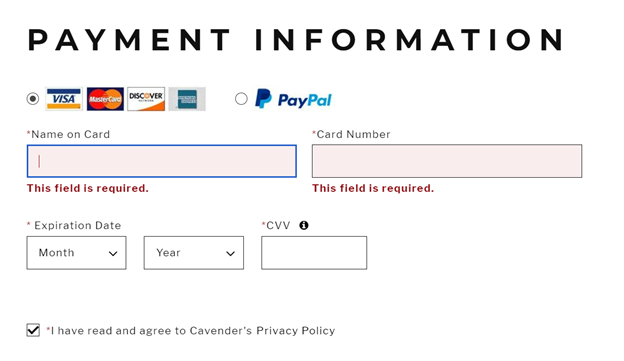 What Payment Methods Does Cavenders Take?
Cavender's takes credit cards from major credit card companies such as Visa, Mastercard, Discover, and American Express.
When paying with credit cards, Cavender's does not debit any amount from your card until the item is shipped.
It also takes Cavenders' gift cards. You can buy physical gift cards at a Cavender's Boot City or Cavender's Western Outfitter stores.
You can also shop its e-gift cards online, even though that service is currently not working. Furthermore, you can pay with gift cards at all Cavenders' store locations.
Cavender's also takes PayPal at the time of checkout. You can select PayPal for payments, log in to its website, and then pay from your PayPal balance.
In stores, Cavender's also accepts cash.
Does Cavender's Do Payment Plans?
No Cavender's does not do any payment plans, including AfterPay, Klarna, Zip, Affirm, or any other store-based payment plans.
Cavender's only accepts credit cards, so you can use the credit card's grace period as a buffer before having to pay for your Cavender's purchase.
There is no other way to finance your purchases at Cavender's.
Final Thoughts: Does Cavenders Have a Credit Card?
Cavender's does not have a credit card or a loyalty program for its users. We feel that it is worth considering having these for its stores.
Loyal customers love programs designed specifically for them, which make them feel more special or looked after by a brand.
While everyone wants a pair of trusted cowboy boots, who wouldn't like to save some money on them?