Investors who love the great outdoors would also love to buy LL Bean stock.
People are swarming outdoor recreation stores and websites to purchase products for camping, hiking, or just hitting the park for an afternoon.
And one of the most popular retailers in the outdoor recreation market is L.L. Bean.
But can you buy L.L. Bean stock?
Read this comprehensive guide for everything you need to know!

What Is LL Bean?
L.L. Bean is an outdoor recreation retail store founded in 1912 in Freeport, Maine.
The mail-order business originally sold a single product: the Maine Hunting Shoe, better known as the duck boot.
The boots were a revolutionary product that helped the company to reach its initial fame and get noticed by news and media outlets.
However, the first run of the boots had a fatal flaw causing 90 percent of them to be returned.
L.L. Bean had a money-back guarantee that it honored, refunding all of the customers affected by the flaw.
The design was improved, and the company continued to sell the boots, seeing success thanks to its exceptional customer service experience.
The most popular product of L.L. Bean was their duck boot, also known as the Bean Boot.
The success of this flagship product led to the expansion of the company.
To date, L.L. Bean's specialty is in the outdoor recreation market, and some of its products include:
Outdoor footwear, including hiking, hunting, and weatherproof boots
A line of firearms
Backpacks meant for casual and aggressive use
Camping tents and supplies
Outdoor apparel for all occasions, their staple product
The company has remained based in Maine since it was started.
There is a factory in Brunswick, Maine, that employs over 450 people who make all products by hand.
The company sources materials from around the world, but the creation of its products still takes place in the U.S.
In 2000, L.L. Bean partnered with Subaru, becoming the official outfitter of the car company.
Subaru created two models that were dubbed as being the L.L. Bean Editions, the Outback and the Forester.
This partnership lasted for eight years and ended in 2008.
L.L.Bean has 54 stores in the U.S. and 24 stores in Japan.
As far as retail stores go, that's not that many in the grand scheme of things.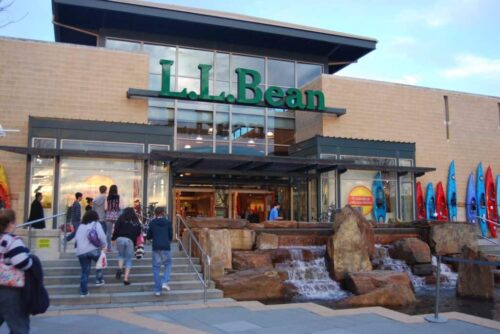 However, each store is carefully selected and constructed based on the area where it operates and the demand for its products.
The company's flagship store, located in Freeport, Maine, originally opened as a retail location in 1917.
Starting in 1951, the flagship retail location remained open 24 hours a day, 365 days a year.
There have been very few exceptions to this store's operating hours.
However, when stores closed due to the pandemic, the company needed to adjust its business strategy.
In turn, L.L. Bean pivoted its sales focus to its website, ensuring products remained available to the general public.
L.L. Bean has had a famous money-back guarantee and a no-questions-asked return policy since it was founded.
The company would allow customers to return items for any reason whatsoever, at any point in time, even without a receipt.
This part of L.L. Bean's operations is what made it so well-known to customers.
However, the company announced in 2018 that products would now be subjected to a limited returns policy.
Products could be returned within one year — but only with a receipt or proof of purchase.
The company responded to the media, saying these changes were due to frequent abuse of its return policy, which prompted the change.
With the end of their highly popular return policy, L.L. Bean faced some backlash from the public.
Many people could agree with their reasoning behind the change; however, the policy had been in place since the company's first production run.
L.L. Bean has been a staple brand in the Maine community that it started in.
The company offers popular outdoor education classes through their Outdoor Discovery Schools, and it provides all of the equipment necessary to participate.
In addition to these schools, the company puts up large Christmas light displays and runs a summer concert series.
L.L. Bean believes in supporting the communities that have helped it grow and demonstrates this in several ways.
Who Owns L.L. Bean, Inc.?
L.L. Bean is still owned by the family of the original owner, Leon Leonwood Bean.
One of the more prominent names in recent years has been Linda Bean, who has been featured in the news in 2017 for political reasons.
However, there are 50 or more heirs to the company in total.
What Is LL Bean Worth?
In 2015, Forbes listed the Bean family's worth at $1.9 billion.
They were #134 on the list of America's Richest Families.
What Is LL Bean's Revenue?
L.L. Bean announced revenue of $1.59 billion at the end of 2020.
This was an increase of 5% from the previous year.
L.L. Bean paid a 10% bonus to over 4500 employees.
Why Is L.L. Bean, Inc. Successful?
L.L. Bean is successful thanks to its high-quality products and American-made motivation.
The lifetime guarantee on their products also created an extremely loyal customer base.
The company's commitment to producing long-lasting products and its previous willingness to replace them was all it needed to continue to thrive.
Can You Buy L.L. Bean Stock?
At this time, stock for L.L. Bean cannot be purchased.
While it makes sense that investors want to add stock for such a popular company to their portfolio, that's not currently an option.
L.L. Bean is privately owned, and there is no news about when this may change.
What is the L.L. Bean IPO Date?
An Initial Public Offering (IPO) date only applies to companies that offer stocks on the public market.
L.L. Bean has not launched an IPO in the past, and there are no current dates scheduled for one this year.
What Is the L.L. Bean Stock Symbol?
At this time, L.L. Bean does not have a stock symbol or stock market ticker.
The company is privately held, and until it has an IPO, there will be no symbol assigned on the open market.
What is the L.L. Bean Stock Price?
Unfortunately, L.L. Bean shows no sign of going public, thus there is no stock price for the company.
There are several publicly traded competitors you may want to look into as an alternative investment.
L.L. Bean Competitors To Buy
If you find yourself looking to invest in an outdoor recreation company similar to L.L. Bean, consider the following options.
V.F. Corporation (NYSE: VFC)
You may not know the VF Corporation by name, but you definitely know brands under its umbrella.
Some of the brands that the company runs are The North Face, JanSport, and Eastpak.
The company sells outdoor equipment and manages fashion and action sports brands, such as Supreme and Vans.
In 2019, the company brought in $13.8 billion in revenue.
If you want an alternative to L.L. Bean, then the V.F. Corporation could be a fantastic option.
Dick's Sporting Goods (NYSE: DKS)
Dick's Sporting Goods is a great outdoor recreation store.
The company focuses on camping and outdoor gear and also sells sporting goods equipment.
It was founded in 1948 in Pennsylvania.
At this time, DKS is the largest sporting goods retailer in the U.S.
The company has over 850 stores and employs more than 50,000 people.
Dick's Sporting Goods is currently listed as a Fortune 500 company due to its success.
Last year, the company brought in nearly $8.5 billion in revenue.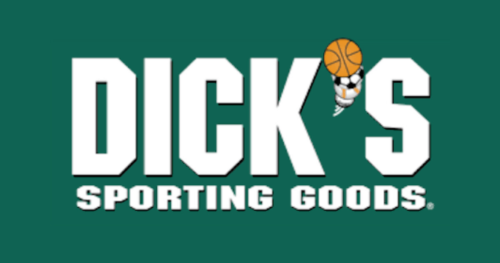 Vista Outdoor Inc (NYSE: VSTO)
Vista Outdoor specializes in the design and manufacturing of outdoor sports and recreation products.
The company is relatively new, being founded in 2014.
Vista Outdoor has two main product lines: shooting sports and outdoor products.
It currently handles and manages many popular firearms brands, like Bushnell, Federal Premium, and CCI.
Approximately 50% of Vista Outdoor's profit comes from shooting sports specifically.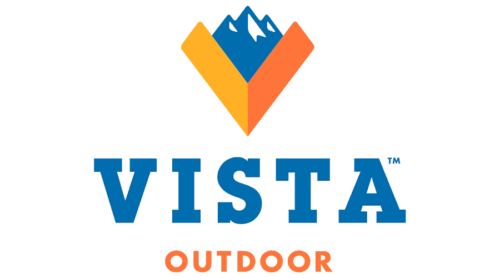 Play It Again Sports (NASDAQ: WINA)
Play It Again Sports is a company that specializes in selling used sporting goods at a lower price.
While Play It Again Sports isn't traded publicly, its parent company, Winmark Corporation, can be invested in.
If you're looking for a sporting goods company and outdoor equipment retailer that helps breathe new life into products, then Winmark is the way to go.
Can You Buy LL Bean Stock: Final Thoughts
L.L. Bean is one of the most popular North American outdoor equipment companies.
It has been around for over 100 years, keeping shoppers satisfied with high-quality goods and customer service that most companies cannot come close to.
At this time, however, L.L. Bean is a privately traded company.
There are no indications that the company will be having an initial public offering at any point in the near future.
So if you want to invest in outdoor brands, it's best to look at L.L.Bean competitors.
L.L. Bean Stock FAQs
If you came here looking for investment information on L.L. Bean, you're in the right place.
Check below for quick answers to the most frequently asked questions about this brand.
Is L.L. Bean a Publicly-Traded Company?
L.L. Bean is not a publicly traded company.
It remains solely owned by the Bean family.
What Is the Stock Symbol for L.L. Bean?
L.L. Bean does not have a stock symbol.
Stock tickers are only assigned to publicly traded companies.
Who Is the Owner of L.L. Bean?
Leon Leonwood (L.L.) Bean originally started the company, and his heirs still retain ownership.
There are an estimated 50 members of the Bean family that own the company.