Investors looking for stock growth after the pandemic and beyond can turn their attention to sports stocks. Read this to know expert recommendations.
Investing in sports stocks illustrates how a stable market could withstand the test of time, innovate, and remain socially and economically relevant.
Although professional sports became one of the industries severely hit by the global pandemic, they're poised for a comeback, with the new forecast suggesting it could earn almost $600 billion by 2025.
The industry also significantly benefits from new technologies, such as e-gaming, and the stable popularity of merchandise.
Betting on sports-related companies in the stock market also allows even retail or small-time investors to partake in the pie previously shared by Wall Street brokers and the wealthiest in the United States.
However, to take advantage of this benefit is to pick the right sports stocks to buy, beginning with these options on the list.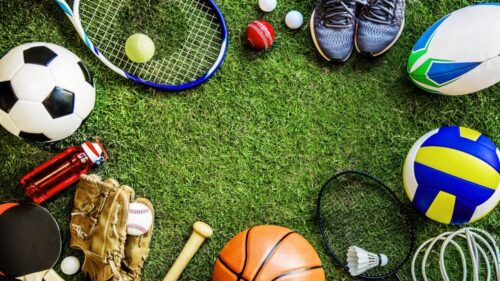 Best Sports Stocks to Buy
Madison Square Garden Sports Corp. (NYSE: MSGS)
Madison Square Garden is an American sports-holding company based in New York, managing teams like the NBA's New York Knicks and NHL's New York Rangers.
It was formed when Cablevision Systems Corporation spun off several sports teams, entertainment venues, and media groups.
Madison Square Garden is synonymous with live events, but the reason for investing in its stocks goes beyond this.
One of the primary reasons to buy its stocks is its support and participation in e-sports.
The world's most famous arena once hosted the League of Legends World Championship, which filled all 18,000 seats for two nights, with tickets selling for at least $46.
In June 2021, MSG also announced a partnership between Esports Entertainment Group and the New York Rangers to hold three virtual tournaments within the same year.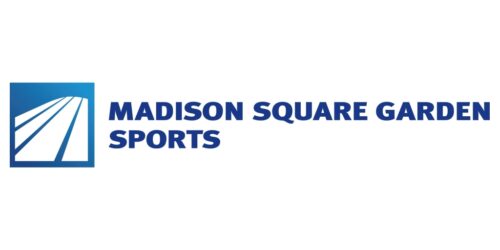 Churchill Downs Inc. (NASDAQ: CHDN)
Churchill Downs Incorporated is more popular for its Louisville, Kentucky, racetrack that hosts the annual Kentucky Derby, a sporting event in America that has drawn thousands for the last 146 years.
However, it doesn't wholly rely on its revenue from traditional horse racing events but ventures into online gaming and wagering via its platform.
Churchill Downs also owns 15 other industry-leading racing properties and casinos, such as Newport Racing & Gaming, with its expansion to open on November 24.
Meanwhile, the fourth-quarter report suggests that not even the pandemic could create a significant dent in the company's financial stability.
The document revealed that Churchill Downs netted almost $400 million in revenues compared to less than $340 million in the previous quarter, while adjusted EBITDA breached $155 million or around $30 million more than the third quarter.
Although horse racing is less likely to disappear (after all, it is already a tradition), the diversity and robust fiscal position make buying its sports stock-wise.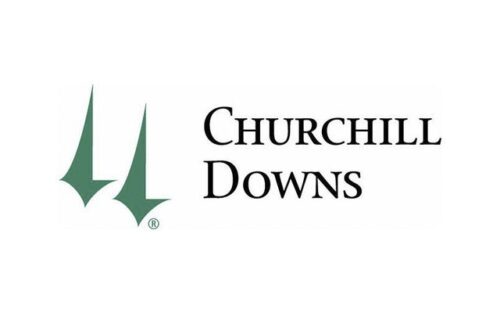 Walt Disney Company (NYSE: DIS)
Contrary to popular belief, Walt Disney is more than its castles, rides, and movies – it does engage in sports.
It holds 80% of ESPN's shares, making it one of the owners of the most famous sports channel globally, and partners with it to open a 220-acre sports complex in Disney's Florida park.
In February, Walt Disney and ESPN networks expanded their agreement with Peyton Manning's Omaha Productions to include a fourth year of the National Football League's (NFL) alternate telecast called Monday Night Football, which boasts almost 2 million views on regular seasons.
For sports fans looking for diversity, investing in a Walt Disney stock is becoming a co-owner of its wide range of services, such as streaming subscriptions such as Hulu and Disney+.
These two currently enjoy an excellent position in this industry, with Disney+ gaining over 115 million subscribers worldwide during the last quarter of 2021.
According to Technavio, the online streaming market could achieve a compound annual growth rate (CAGR) of 18.74% from 2020 to 2025, while Juniper Research shared that platforms could have 2 billion global active subscribers by the end of the forecast period.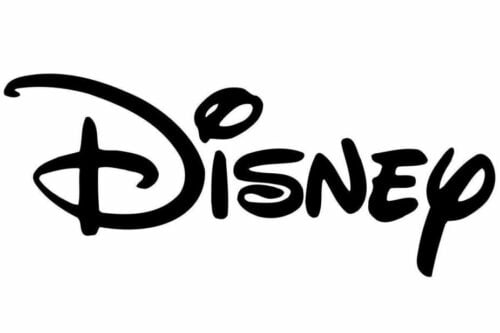 Liberty Media Corporation (NASDAQ: BATRA, Series A)
Unlike Liberty Interactive Corporation (or Qurate Retail Inc), Liberty Media Corporation is a Colorado-based mass media conglomerate founded in 1991 as a spin-off of an American television group.
Through the years, the company has evolved with extensive assets that now include the Atlanta Braves, Formula One, and Sirius XM, one of the fastest-growing American broadcasting companies providing satellite and online radio coverage of sporting events.
It also owns a 3% share in DRL, which specializes in drone racing leagues, and 7% in Kroenke Arena Company which owns Ball Arena.
With this information, at least two factors make investing in its stocks worthwhile: portfolio diversity and niche.
Diversification remains a tried-and-tested strategy to minimize losses, capitalizing on a stable stock and leveraging on the growth of emerging stocks.
On the other hand, focusing on a niche, such as racing and even broadcasting with Sirius XM, prevents it from going head-to-head with equally strong publicly traded sport-related businesses on the stock market.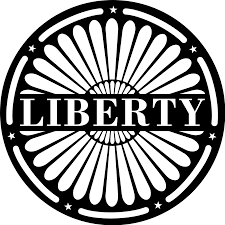 DraftKings (NASDAQ: DKNG)
The Boston-based DraftKings has a simple but attractive concept: players can participate in sports betting or compete in fantasy games daily.
These two gameplays come with challenges that investors have to consider when buying this stock, but they can also be lucrative in many ways.
Technavio shared that the fantasy gaming market achieved almost 5% growth year over year, with DraftKings being one of the primary industry players.
Sports betting is also becoming legal in many states, including New York, Wyoming, Colorado, Michigan, and Connecticut.
Financially, it reached a market capitalization of over $20 billion in mid-2021, while it paid $50 billion to Meadowlark Media to distribute a pop culture and sport-related podcast, another sign that the business is willing to evolve and appeal to a new breed of digital users.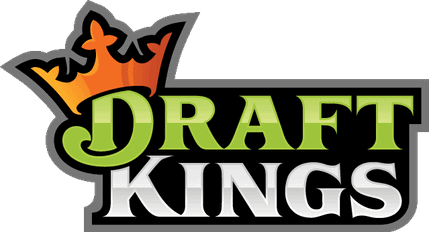 Best Sports Stocks: Retailers
Dick's Sporting Goods (NYSE: DKS)
Based in Pennsylvania, the Fortune 500 Dick's Sporting Goods is the largest sporting goods retailer in the United States with over 850 store locations since it was founded in 1948.
Dick's success as a sport-centric retailer lies in many factors, including solid financials.
Early this year, it offered $750 million 3.15% long-term unsecured BBB/Baa3 senior notes due in 2032 and paid all secured credit worth $1.855 billion before it entered into another one.
Meanwhile, consolidated same-store revenues for third-quarter 2021 grew by over 12% after increasing 23.2% in the previous year.
By supporting young athletes and championing land conservation, Dick's also has strong grassroots programs, making their stores more significant in their local community.
Lastly, this sporting brand has enjoyed strong leadership, particularly from its first female CEO Lauren Hobart, whose background includes extensive experiences in Wells Fargo and JP Morgan Chase.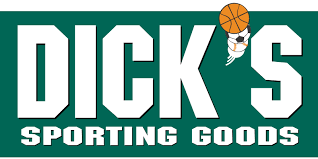 Best Sports Stocks: Apparel
Nike, Inc. (NYSE: NKE)
Identified through its iconic "swoosh," Nike is engaged in developing and selling sports and athletic apparel, including footwear, clothing, equipment, and accessories.
The Oregon-based company has grown to be the world's most extensive athletic footwear and apparel supplier since 1964.
It is also one of the most valued brands in the market, with sales revenue reaching $17.3 billion in 2021, surpassing its pre-pandemic sales, according to Statista.
Its strong financials alone are enough reason to buy a Nike stock, but it won't be a leader in the industry without being a few steps ahead of its competitors.
While most of its revenues stem from footwear and men's athletic wear, Nike hopes to change this narrative by expanding its share in women's apparel.
Nike also releases innovative and sustainable products to appeal to a broad range of consumers, such as Generation Z, whose purchasing power is around $150 billion.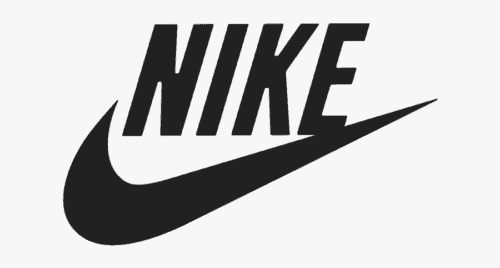 Lululemon Athletica (NASDAQ: LULU)
Founded in 1998, Lululemon is an athletic apparel company that initially focused on selling yoga clothing and accessories and later expanded to athletic wear and lifestyle apparel.
With over 400 US and international locations, the company is one of the most successful retailers.
Its success can also be attributed to its robust omnichannel performance, doubling its e-commerce sales in 2020 and ending the first year of the pandemic with zero debt.
Its forward-thinking business approach, such as training educators and offering virtual shopping and in-home fitness, makes it more endearing to discerning consumers, especially millennials and Generation Z.
The brand has also carved a niche, positioning itself as a luxury brand that can command a higher price tag to match its good-quality clothing.
It is also changing consumer perception that it caters to women only by expanding its product lines to include men.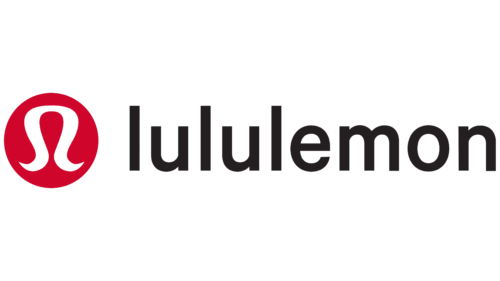 Best Sports Penny Stocks
Super League Gaming, Inc. (NASDAQ: SLGG)
The world of esports has been a widely exciting addition to sports entertainment, thanks to companies like Super League Gaming, which launched on the stock market in 2019.
One of the primary reasons to buy a long-term stock in this company is its focus on the metaverse, which could grow a whopping 40% from 2021 to 2027, with a market value of over $340 billion by the end of the forecast period.
For example, the business has already partnered with LiveOne for a multi-year deal, streaming music festivals and other pay-per-view events.
Super League has also created a seamless ecosystem of services such as designing Roblox, building Minecraft worlds, and sharing or streaming games.
It aims at retaining hard-core users while attracting new players with new services like more customizations.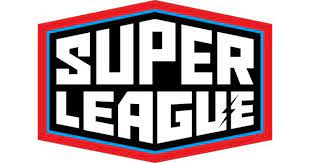 Should You Buy Sports Stocks?
In the past, many experts saw investing in a sports stock as a risky move since prices could be highly volatile.
The stock market and consumer preferences have changed.
More people are becoming health conscious and interested in staying active.
In the McKinsey survey involving 7,500 people in six countries, almost 80% believed that health is essential, while 42% considered it a priority, so much so that wellness is already a trillion-dollar industry.
Sports companies have also embraced tech to attract younger consumers and guarantee their relevance in the long term.
Businesses like Super League Gaming offer unique, virtual experiences that let fans watch and play in the same space.
Traditional broadcasters also incorporate new technologies like augmented reality (AR) to give viewers a more immersive experience.
DraftKings, meanwhile, offers a fantasy sports experience that is much more engaging than the traditional method of picking players from different teams.
Companies are also adopting omnichannel strategies to expand their reach, better serve their customers, and generate revenues in new ways.
Walt Disney network streams games on its subscription-based platforms, such as Hulu, while most retailers have boosted their spending and generated considerable income from their online stores.
Innovation is another reason to invest in a sports stock, with some now selling exclusive content online or designing sustainable products.
More companies are also offering sports betting, presenting investors with several opportunities in this growing market.
Lastly, investors can choose among sports stocks to match their investment goals and risk appetite.
They can support big established brands like Nike and stable industries like apparel or consider a "high-risk, high-return" stock with a business involved in online gaming, fantasy sports, or sports betting, as well as a company with a niche market like Liberty Media Corp.
Sports Stocks: Final Thoughts
Sports stocks can be volatile as other factors beyond earnings can affect their performance in the market.
However, the industry is growing, and businesses adopt innovative technologies and strategies to appeal to consumers.
There is something for everyone in the sports stocks market, so all investors, sports fans or not, have to research and find the company that best suits their needs.
Sports Stocks FAQs
What Are the Best Sports Stocks?
Some of the best sports stocks include the Madison Square Garden Sports Corp. and Churchill Downs. Other options include Walt Disney, Lululemon Athletica, Super League Gaming, Dick's Sporting Goods, and Nike.
Can You Buy Stocks in Sports?
Yes, you can buy stocks in sports. Many are already publicly listed companies.
Does the NFL Have a Stock?
Yes. In 2021, it sold shares for the Green Bay Packers for $300.
Can You Buy Stock in Baseball?
The Major League Baseball (MLB) stock is not available on a stock exchange. However, Liberty Media Corp., which owns Atlanta Braves, is.
Can You Buy Stocks in Sports?
Many publicly listed companies are in the sports space. However, with sports team stock, it isn't something you can do on any US market. The best strategy is to buy them on NASDAQ and NYSE.