Interested in sports betting in New York? Read on to find out what you need to know before getting started!
New York is home to a thriving gaming sector. Included is a well-functioning state lottery, six tribal casinos, four Vegas-style commercial casinos, and ten racetracks.
Following the enactment of the Indian Gaming Regulatory Act in 1988, three New York tribes began negotiations with the state to build their casinos, which were completed during the 1990s.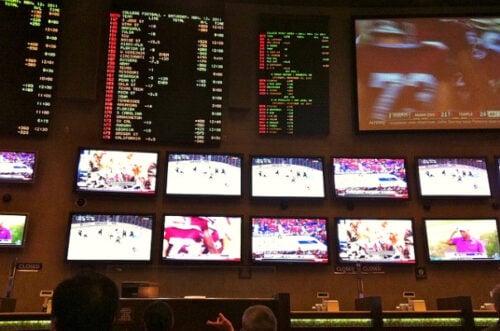 In New York, gambling is defined as "staking or risking something of value on the outcome of a game of chance or a future contingent event outside a person's control, with the expectation of receiving something of value if a certain event occurs."
Following the legalization of sports betting in New York earlier this month, DraftKings, Caesars, FanDuel, and BetRivers were the first to create mobile betting apps.
They launched their mobile app, along with a number of their competitors, on Saturday, January 8th, with people in New York able to join them up, with their account and sports betting live at 9 a.m. EST on Saturday.
The state of New York will be the first to offer internet betting. Despite the highest tax rate in the country (51 percent of income), this has attracted some of the biggest brands in sports betting.
Both a website and an app are now available for signing up for those services. They'll require information from you to complete your purchases, such as a credit card number, bank account number, or PayPal account number.
In addition, you must be 21 years or older. New York sports betting is live now, and here are some pointers to get you started:
Take it Easy at the Beginning.
The first time a bettor wins, it's normal for them to become overly enthusiastic and begin betting huge sums of money on games.
Betting is a marathon, not a sprint. Study the finest betting strategies and become familiar with the sportsbook applications.
Every sportsbook app is different, so be sure to pick the right side and bet on what you want. "All bets are active," and a mistake usually only results in one refund.
Management of Financial Resources
Setting a reasonable budget is essential. There is absolutely no reason to rely on gambling as a source of income unless you are an expert.
Overconfidence and doubling down to make up for lost money are two classic blunders. As it is often known, Chasing is bad in any gambling setting.
Only about 55% of professional bettors are profitable.
Therefore, the average bettor's chances of winning are far lower. To be good, you must achieve a profit margin of 52.8 percent.
Consider your surroundings before making a decision.
Look Around for the Most Significant Line
Currently, four sportsbooks are operating in New York, with at least five more on the way.
When you have so many mobile betting alternatives available, it's natural to feel overwhelmed. However, you don't have to stick to one.
You should take away one lesson from today, it's that shopping for the best line in terms of value is critical.
Grabbing the best bar automatically provides you with an advantage over the non-best line, and you can utilize all of the edges you can get.
Take some time to look through the apps using a pencil and paper (or a spreadsheet). Even a half-point advantage makes a difference.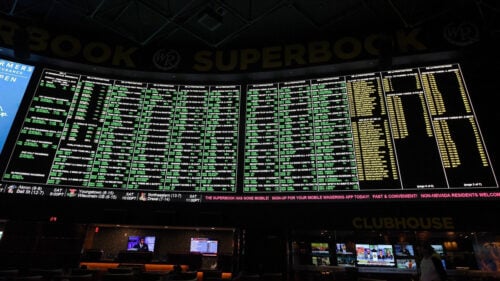 What am I Able to Wager on?
All of the leading pro and college sports, including football, basketball, and hockey, as well as golf, soccer, and even auto racing, are available for wagering.
You can wager on the outcome of more than one game or event. "prop" bets that can be placed before and during a game, such as who will score first in a particular match.
There are also "parlays," in which you can bet on the winners of a number of different games in one wager, such as the NFL games on Sunday.
However, similar to the trifecta in horse racing, the chances of such bets are higher.
What am I Unable to Wager on?
You also can't wager on any collegiate event staged in the state, such as a possible NCAA tournament round at Syracuse's Carrier Dome, even if no New York teams are there.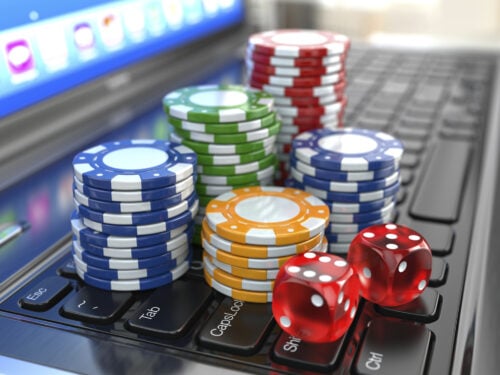 The Tax Situation
Yes, both federal and state taxes apply to your winnings. You should be ready to keep track of your purchases.
Sports Betting in New York: Final Words
Between these sportsbooks, expect a rat race. It's just the truth that each book is battling for the client and the buyer's money.
There will be more advertising, and mobile devices will receive notifications about current offers.
As a new bettor, it will take some time to understand, but each book has different rules about refunds and other things.
It's natural to be confused, so find out what they are before you accept!