Are you looking for new investment opportunities? Have you considered out-of-state real estate investing? Read on to find out how this can be a great way to grow your portfolio and generate additional income.

What Is Out of State Real Estate Investing, and How Does It Work?
Out-of-state real estate investing refers to the purchase of property located in a state other than the investor's home state. For example, if you live in California but purchase rental properties in Texas, this would be considered out-of-state real estate investing.
Owning a rental property is an investment that can provide long-term returns on your money. There are a few basic reasons why investors buy outside their home state:
The key to a successful business is investing in locations with significant population and employment rates.

By diversifying your rental real estate portfolio, you can create a more stable financial future for yourself and those who depend on it.

Mention the type of return you seek, such as maximizing your cash flow or asking price over time.

It might be cheaper to move somewhere with fewer restrictions. This can help investors on a budget tap into higher-quality properties at a discount.
There are a few different ways to go about out-of-state real estate investing.
The first is to purchase a property outright and then find tenants to rent it from you. This can be done remotely through online listings or a property management company.
The second option is to invest in a turnkey rental property. This is a fully renovated and rented-out property that a professional company manages.
The third option is to participate in a real estate syndication. This is when a group of investors pools their money together to purchase a property. Each investor then owns a portion of the property and receives a share of the rental income.
Is Buying Out-Of-State Real Estate Worth It?
When you invest in real estate, it can be tempting to think that the only thing standing between your investment property and success is luck.
But investing close by has many advantages over more spread out locations: you know all of its local vendors and brokers who will help guide potential purchases; plus there's less risk involved with buying from someone we already trust!
Do Your Homework
Just like with any investment, you need to do your homework before you purchase out-of-state real estate. This includes research on the local market, the property itself, and the potential return on investment. You should also clearly understand the risks involved in out-of-state investing.
While some may have their own set of criteria and plans for investments, yours might be different. Regardless, the key to making an investment successful is doing due diligence! This includes looking at the location, as well as property quality.
Also, get ready before committing any money to something that could end up costing more than what was originally budgeted because there are always surprises along every step in this process…
When you are looking for a good market to invest in, it is important that the area has grown. You need both millennials and baby boomers present so they can fuel your rental income!
Build Your Out-of-State Team
Another important factor to consider when investing in out-of-state real estate is building a good team. This includes finding a qualified real estate agent, loan officer, property manager, and insurance agent.
The key to managing out-of-state properties is not just having an understanding of multifamily real estate, but also knowing what market you are investing in.
It's crucial that your team members who work on this type of property syndication deal are familiar with how it operates locally and nationally in order to ensure success in different markets with no hiccups!
Out-of-state investments can be risky, so it's important to include a CPA and lawyer on your team. In addition, you will need someone with local knowledge of the market, like an expert property manager who knows everything there is about this topic!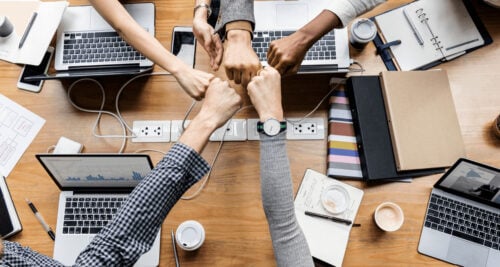 What You Need To Know About Investing Outside Your State
Hiring a remote team is not easy, but it's crucial if you want your company to expand outside of where they are headquartered.
Once the hire has been made and implemented into their working environment, they must visit the property to see how things are going maintenance-wise.
They should also be checking in often via a video chat software, like Skype, which gives users virtually unlimited coverage anywhere in the world at any given moment.
Over the past few years, remote investing has become a popular way for investors to tap into markets without having their own property management team.
But not every market is worth it: you need enough capital and good returns on your money. If either doesn't exist, then this strategy might just seem like too much work!
Luckily, there's an easier solution: syndication loans allow you to get access while still maintaining control by lending out funds instead of taking possession directly.
Pros of Out of State Real Estate Investing
You can invest in markets that you otherwise wouldn't have access to

It's a way to get started in real estate investing without having to put all of your eggs in one basket

The real estate industry is currently thriving as there is a healthy real estate market

You can diversify your portfolio and mitigate risk by investing in multiple markets

A healthy out-of-state real estate market is a popular way for investors to tap into markets without having their own property management team

Can be done remotely, so you don't have to be physically present to manage your investment

You can hire a property management team to take care of the day-to-day tasks of being a landlord
Cons of Out-of-State Real Estate Investing
Buying a rental property out of state can be risky

You'll need to clearly understand the local market conditions where you're buying property

You'll need to rely on others to help manage your out-of-state real estate investment
The Risks of Out of State Real Estate Investing
The idea of buying a house and moving across the state is not without some risks. Most obviously, you can't always see properties with your own eyes before making an offer on one.
Inaccurate Valuation Numbers
When you've never been to a property, it can be difficult for an investor like yourself who might not know the value.
The risk of missing the mark when determining both ARV and AS-IS value increases if you cannot visit a property yourself.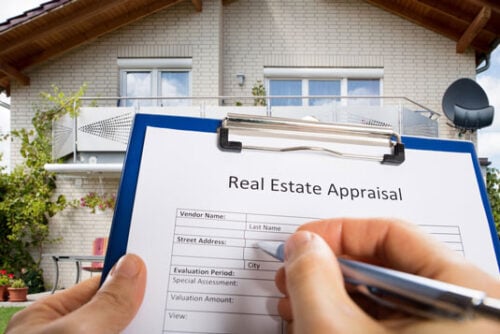 Inaccurate Repair Costs
The cost of renovation can be difficult to estimate without seeing the property with your own eyes.
But luckily for homeowners in the market – there are some great resources out there that will help them make informed decisions about their future homes!
There are many risks associated with hiring unfamiliar contractors, and it's something you should consider before taking this step.
Scams by Local Agents
Unfortunately, out-of-state real estate investors are often targeted by unscrupulous agents. These agents may try to take advantage of you by overcharging for their services or providing inaccurate information about the local market.
It's important to do your research and work with an experienced agent who you can trust.
Conclusion
So, is out-of-state real estate investing worth it? Absolutely! Provided you do your homework and have a great team to help you.
With the right planning and execution, out-of-state investments can be a great way to generate passive income for years to come