If you're looking to invest in the fitness industry, you'll want to check out these seven gym stocks. From luxury health clubs to budget chains, these companies are growing rapidly and could be poised for success.
More Americans have embraced going to the gym as a way of life.
However, with the COVID-19 restrictions imposed since 2020, gyms were hard-hit by the social distancing rule, as many folks opted to use home workout equipment.
The years 2020 to 2021 saw a large decrease in gym memberships, one of the major sources of income for gyms across the US.
People turned to exercise at home to stay fit, which has been a great business for some fitness-related companies and bad for most pure-play gym stocks.
For example, during the first half of 2021, the Apple Watch witnessed a 20% increase in overall shipments despite the ongoing pandemic, the home-fitness equipment business grew by 170%, and fitness app downloads grew by 46% worldwide.
On the other side, gyms like Town Sports International filed for bankruptcy.
For this reason, fitness stocks have been booming at the expense of gym stocks.
But there is hope.
We might see gym stocks do better as the world continues to transition from the global pandemic.
Take a look at seven fitness stocks with the potential to capitalize on a market upturn.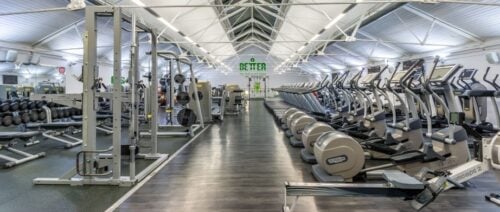 Best Gym Stocks to Buy
F45 Training (NYSE: FXLV)
F45 Training, which has 800 gyms in the US alone and over 1,750 worldwide, is a global fitness community that believes you are 45 minutes away from your fitness goals.
It was started by Rob Deutsch in 2012 as a way to combine his passion for personal training and 45-minute workout high-intensity training.
The goal was to create a fitness studio that focused on the 45-minute high-intensity interval class model and to bring that studio into gyms around the globe.
But don't get it wrong.
The F45 is not that glamorous.
You won't find Peloton Treadmills, bulky boxing bags, or heavy equipment here.
The workouts are hard but week after week thousands of subscribers cough up the expensive membership fee and eagerly turn up for classes.
However, like most gyms during the pandemic, F45 Training was hit hard by the closure of many of its stations across the world.
But it has been a great 2021 for F45.
As gyms reopened, its visits and subscriptions have been growing.
Its last financial report showed an increase in revenue by 24% which was pushed by the continuous opening of new franchise locations.
Most recently, the company updated its revenue guidance for 2021.
This report will soon be posted and according to F45 — it is estimating a potential 62%–66% total YoY growth in revenues.
In light of the ongoing pandemic, the quarter's outstanding performance was fueled by continued momentum in new franchise sales, solid equipment sales, and a continued good recovery in-studio performance.
In early March, the company plans to release its financial results for the fourth quarter and fiscal year 2021.
This is a pure-play gym stock that is worth keeping an eye out for.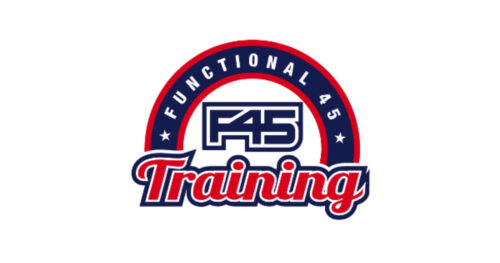 Lifetime Fitness Inc. (NYSE: LTH)
Lifetime Fitness has revolutionized the landscape of fitness centers by creating a "total-member" concept that goes far beyond simply providing a quality workout.
This publicly listed company in Eden Prairie, Minnesota, operates over 150 athletic, fitness, and family recreation centers in 41 major markets across the US and Canada.
Many of these fitness centers have been around since 2000, and most still deliver growth in membership levels.
The company also owns luxury athletic resorts and is expanding the brand through renting high-end leased residences.
Unlike other gyms that provide only basic services, Lifetime Fitness provides the extras, from fitness training to sports and more.
The company's last posted earnings showed revenue growth by 33% — $957 million from $719 million last year.
And despite the increased restriction to the Omicron virus spread late last year, center memberships still increased by 16.38%.
Finally, to continue to strengthen its balance sheets, Lifetime entered a non-binding LOI for the sales-leaseback of its properties, valued at $175 million in March.
Since Lifetime Fitness has 1.7 million lifetime members, 2 billion dollars in property, and 19 million group fitness members, the company looks like it's on the right track.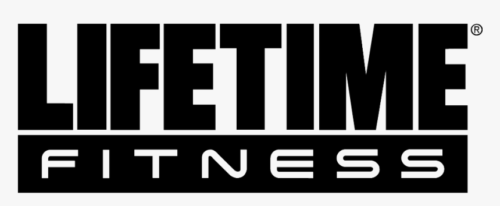 Lululemon Athletica (NASDAQ: LULU)
There's no question that Americans are becoming more health-conscious, and as a result, the demand for gym memberships and fitness apparel is on the rise.
This has led to a surge in popularity for fitness stocks like Lululemon Athletica.
Lululemon is one of the leading players in the highly competitive fitness apparel market.
The company has a strong brand identity and a loyal following among health-conscious consumers.
Its products are priced at a premium, but this has not deterred customers from buying them in large numbers.
Lululemon's revenue and profit growth have been impressive in recent years.
During the COVID crisis, the company managed to improve its revenues and gross margin when many other garment stores failed.
The brand, which is known best for its yoga pants, has been successful with its eCommerce platform
The company's revenue is estimated to rise to more than $6 billion in 2021, up from $3.9 billion two years ago, a significant increase from pre-pandemic levels.
The retail operations of Lululemon are once again at full capacity, and the amount of Lululemon locations is growing.
Overall, Lululemon is a high-quality company with a strong track record and impressive future prospects.
The stock may be expensive, but it could be worth considering for those looking to invest in the fitness apparel market.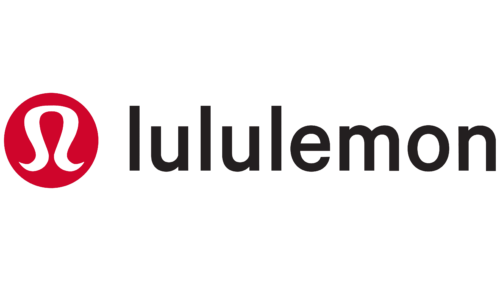 Publicly Traded Gym Stocks
Planet Fitness (NYSE: PLNT)
Number one on our list is one of the few pure-play gym stocks on the US Market — Planet Fitness Inc.
Planet Fitness, together with its franchises and subsidiaries, currently owns and operates over 2,000 fitness clubs that provide personal training programs, massage facilities, branded merch, focus workouts, and other services.
Established in 1992, Planet Fitness owes its wide customer reach to its "judgment-free zone" policy where even beginners feel at home.
A low-cost approach helped to keep this company afloat since March 2020, when the shares dropped from $88 to a low of $24 while competitors like Gold's Gym were declaring bankruptcy.
Since then, 22% of gyms in the US went out of work, but none of the Planet Fitness franchises were shut down.
Thanks to the franchise part of the business, Planet Fitness has good margins since it is capital-light and has manageable debt.
But as COVID restrictions ease around the country, more people are going back to the gym to shake the monotony of working out at home.
After several of its rivals shut their doors permanently, Planet Fitness could be well-positioned to gain market share.
Management boosted its expectation for store openings after better-than-expected results in the summer of 2021.
In addition, the company raised $900 million via debt offering to fund certain aspects of its growing business.
This includes funding the portion of its acquisition of Sunshine Fitness.
The $800 million acquisition could add more than 100 locations to its portfolio.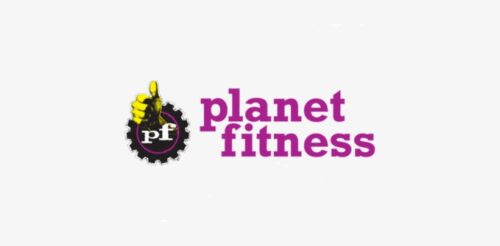 Nautilus (NASDAQ: NLS)
Before Peloton was a famous brand, there was Nautilus.
This group designs, develops, sources, markets, and distributes an array of gym products in the United States and abroad.
It serves consumers and health clubs through its own direct sales force, independent partners and was one of the greatest beneficiaries of the COVID-19 protocols.
Nautilus was able to get back up quickly because of the growth in the work-from-home movement.
Even though gyms are starting to reopen, Nautilus is still on track with its finances.
In fact, the company had a much better year last year, recording its highest number of shipped products and a 41% increase in net sales.
The company is in the process of transforming into a digital platform heavy company through its JRNY app.
This app assesses all members' fitness levels and provides personalized workouts.
This is a paid subscription and according to its last report, the app nearly reached 250,000 members last year,
The company is looking to reach 300k members early this year.
If successful, Nautilus stock could take off.
Peloton Interactive Stock (NASDAQ: PTON)
Peloton Interactive, Inc. is a provider of fitness products and services.
The company has generated a lot of attention recently for its exercise bike that comes with an interactive screen that allows users to take part in online classes at home, at the gym, or anywhere with a Peloton Bike.
The Peloton bike is premium price, and the monthly membership fees are pretty high, but that hasn't stopped the 4.4 million users from buying them despite the current hefty price tag of $2,945 and a monthly subscription charge of $39 payable by debit and credit cards.
The company did so well that in the most recent quarter, its statements show that subscriptions for Connected Fitness grew to about 1.67 million new subscriptions.
Because most individuals were stuck in their homes during the epidemic, the home gym business prospered.
The business, however, has not maintained its growth rate as the pandemic has subsided and gyms have reopened.
According to an internal business letter viewed by reporters, Peloton intended to stop producing equipment this year after it couldn't keep up with demand in 2020.
The company's CEO resigned and announced plans to lay off 2800 jobs to help the $800 million cost-cutting.
Although this could certainly look like a death spiral, its share price just wasn't showing the same design.
The company's share price was up by a whopping 51% even after these announcements because of several reasons.
First, Nike and Amazon reportedly had an interest in acquiring the home-gym giant.
Second, the company's CEO was replaced by Barry McCarthy–Spotify and Netflix's former CFO.

Gym Penny Stocks
Absolute Health And Fitness, Inc. (OTCMKTS: AHFI)
Absolute Health and Fitness, Inc. is a holding company that operates through its subsidiary, Absolute Health and Fitness, LLC.
The company engages in the development and operation of fitness centers in the United States.
It owns and operates fitness centers under the brand name Absolute Fitness.
It also provides personal training, Pilates, yoga, and spinning classes.
In addition, the company offers nutritional counseling and weight loss programs.
Absolute Health and Fitness has a market cap of $3.71 million and an average volume of around 21,000.
Although this is a micro-cap company, it offers a unique opportunity in the fitness industry.
This penny stock could be a growth play to keep a close eye on.
Should You Buy Gym Stocks?
Because the market is down, investing in gym stocks could net solid returns if the industry rebounds.
This may pique the interest of investors looking for potentially undervalued stocks.
Still, investing in gym or fitness stocks comes with risks, like any other investment.
So make sure to do your due diligence before picking up any stocks, including the ones on our list.
Gym Stocks: Final Thoughts
Gym stocks offer a unique opportunity to invest in an industry that could be poised to recapture lost ground from the pandemic.
We could see a reversal if trends continue and people grow more comfortable heading back to public workout spaces.
Still, while they could have potential as a profitable investment vehicle, there are no guarantees on the stock market.
As always do your due diligence, and don't put up what you can't afford to lose.
Gym Stocks FAQ
Read on to find out the answers to some of the most commonly asked questions about investing in gym stocks.
Do Any Gyms Have Stocks?
There are plenty of gyms with publicly traded stock.
Some of the largest and most well-known gyms in the world including Planet Fitness, Lifetime, and F45 are traded on major exchanges.
Is Planet Fitness a Good Stock to buy?
There is no one-size-fits-all answer to this question, as the performance of gym stocks will vary depending on the individual company.
However, Planet Fitness is a large and well-established gym with a solid track record, which puts it on many people's short list.
Are Gym Stocks Safe Investments?
In the investing world, "safe" is a relative term — there are no safe stocks in the absolute sense.
Before the COVID-19 pandemic, many did consider gym stocks to be relatively safe investments, as it was an industry that experienced fairly steady growth.
If you're bearish on the gym market, you may want to consider apparel companies, as they could thrive independent of other market pressures.
What Are the Risks of Investing in Gym Stocks?
The main risk associated with investing in gym stocks is that the fitness industry is highly cyclical, and companies can quickly go from being profitable to unprofitable.
Additionally, there is always the potential for a company to go bankrupt, which would lead to a loss of investor capital.
What Are the Potential Returns of Investing in Gym stocks?
The potential returns of investing in gym stocks vary depending on the individual company.
There are some gym stocks that have experienced serious growth, however.
For example, Planet Fitness stock has seen an increase of over 80% in the past five years.