Religious-themed ETFs are not a new concept, but for the most part, the market has been led by Christian-based funds.
However, during the past four years, many Islamic ETFs have hit the shelves. Are any halal ETFs worth investing in? Let's take a look!
Best Halal ETFs to Track
Wahed FTSE USA Shariah ETF (NASDAQ: HLAL)
HLAL is an actively-managed ETF that seeks to track the performance of the FTSE Global Equity Shariah Index Series.
As the ETF ticker symbol suggests, the Wahed ETF is Halal.
The FTSE Shariah USA Index allows investors to gain exposure to US Shariah-compliant companies. 
The benchmark has been fully certified for Sharia compliance through a fatwa—a formal Islamic ruling.
To conform with Islamic principles, the companies that compose HLAL must follow a number of regulatory conditions. 
For example, the companies the ETF is invested in must not derive more than 5% of its revenue from non-compliant business activities.
These activities include dealing with alcohol, tobacco, cannabis, pork products, defense, credit, adult films, and gambling.

Furthermore, the remaining companies are screened on a financial basis to meet the following criteria:
Debt must be less than 33.33% of their total assets

Cash and interest-bearing items must be less than 33.33% of its total assets

Interest income should not exceed 5% of the total revenue
The ETF is mostly weighted into the energy (11%), healthcare (21%), and tech (38%) sectors. Its top holdings include Apple Inc (NASDAQ: AAPL) 13%, Microsoft Corp (NASDAQ: MSFT) 12%, and Johnson & Johnson (NYSE: JNJ) 3%.
Due to the low volume of shares, it may be difficult to trade the ETF at a fair spread. The spread is the difference between a stock's bid and the asking price.
When trading volume is low, fewer stock orders are available. This can cause the spread between the ask and the bid to be wider.
A wider spread makes buying the stock at a spot price difficult. Investors tend to lose small quantities of money in between these price differences that can pile up over time.
A lack of volume can be particularly challenging when placing large orders. In such cases, investors might not be able to get in and out of the position without moving the needle against them.
The daily average volume of the ETF is only 29k shares. Comparably, the SPY—an S&P 500 ETF—trades nearly 90 million shares per day. Quite a difference!
HLAL boasts one of the best performances on our list, as it's been on a relative uptrend since its inception in 2019. 
The ETF has returned investors nearly 45% since then, only 18% shy from its January 2022 all-time high.
Besides a decent performance, the ETF offers investors a dividend yield of 1.15% while setting them back only 0.50% in expenses.
SP Funds Dow Jones Global Sukuk ETF (NYSEARCA: SPSK)
SPSK does things a little differently than the other ETFs on our list. The fund seeks exposure to Sukuks, a type of Islamic financial certificate.
Sharia law prohibits the collection of interest on debt, which is why devotee Muslims aren't allowed to invest in bonds.
Since charging or paying interest is not an option, Islamic investors seeking to benefit from fixed income must seek an alternative. Sukuks are one of the alternatives available to them.
A Sukuk is a group certificate that works similarly to conventional bonds. Except it's structured in a way that complies with Sharia law.
The certificates can be complex and difficult to wrap your head around. Therefore, investors should inform themselves well before making a purchase.
One of the inherent risks of Sukuks is that no collateral is pledged to the certificate. 
Therefore, the performance of the Sukuk could be affected if participants do not meet payment obligations.

Another risk of Sukuks is their lack of market liquidity. It could be difficult for the fund to dispose of or acquire them because the instrument is not common.
The ETF is not remarkably liquid either. It currently has a low average daily volume of only 31k shares traded.
When it comes to performance, the ETF has not done so well. Since its inception in 2019, the fund traded on a tight range before falling off a cliff.
SPSK is now trading nearly 20% below its all-time high and more than 10% below the price of its initial offering.
For an income-based fund, the dividend yield is also not one of the most compelling in the market. SPSK pays a mere 2.16% while charging a total expense ratio of 0.65%.
Despite its lag in performance and low yield, the ETF still presents a viable fixed-income option for Muslims.
SPSK is the first ETF of its kind in the Western markets. Thus, making it an attractive alternative to investing directly in underlying assets.
Will SPSK set new highs on the next leg up? Only time will tell. But we will be watching closely.
SP Funds S&P Global REIT Sharia ETF (NYSEARCA: SPRE)
If Sukuks don't fit your risk tolerance, but you still want to benefit from Halal fixed income, then SPRE could be the ETF for you.
The fund exposes investors to Sharia-compliant Real Estate Investment Funds (REITs).
REITs pay investors a fixed income without collecting interest on the debt. A feature that makes this particular ETF an ideal alternative for Muslims abiding by Sharia principles.
Like all REITs, SPRE rewards shareholders with an attractive annual compensation while offering value appreciation.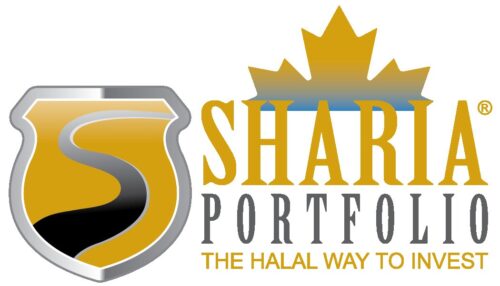 The SP fund currently pays an annual dividend yield of 3.68%.
However, halal investors should be aware of the tax implications that come with fixed income—a capital gains tax might still apply. 
Therefore, investors are encouraged to seek advice from a tax professional before they buy ETFs that pay dividends.
The real estate sector fund charges ETF fees of 0.69%. High for our list but fair when considering its dividend payout.
Its top holdings include high-yield REIT stocks such as Public Storage (NYSE: PSA) 12.18%, American Tower Corp (NYSE: AMT) 12%, and Equinix Inc (NASDAQ: EQIX) 12%.
Wahed Dow Jones Islamic World ETF (NASDAQ: UMMA)
UMMA is the second ETF developed by fund manager Wahed in our list. It's also the second of only two ETFs managed by the fund.
The ETF seeks to track the performance of the Dow Jones Islamic Market International Index. It provides investors with exposure to equities across developed and emerging markets.
Interestingly, the fund does not hold any US-based securities. 
This might be a good alternative for investors looking to get diversified exposure outside the United States stock market—regardless of their religious inclination.
The majority of the fund's holdings are allocated to Switzerland (14%), Japan (12%), the United Kingdom (12%), China (11%), and France (9%).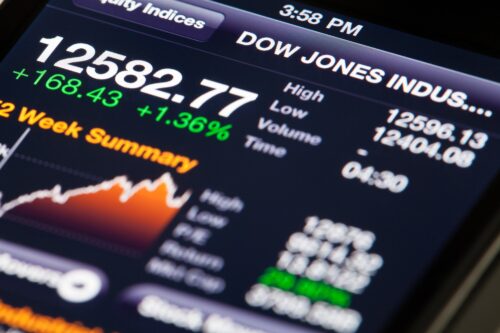 Aside from implementing shariah compliance, the fund also considers ESG practices when choosing its holdings.
UMMA is highly diversified across different market sectors. However, its most heavily weighted toward the healthcare (22%) and technology (31%) sectors.
Its top holdings include Taiwan Semiconductor (NYSE: TSM) at 6%, JD.com (NASDAQ: JD) at 4%, and Tencent Holdings (HKG: 0700) at 4%.
The fund is down over 35% since its inception in January 2022. But a 30% run upward since August of the same year could be pointing towards a reversal.
UMMA charges an expense ratio of 0.65%, more or less in line with other ETFs on the list. It also pays investors a dividend of 1.78%.
Are Halal ETFs a Good Investment?
Sharia-compliant ETFs could be a good investment vehicle for devotees of Islamic principles.
A halal ETF offers Muslims an opportunity to upkeep their faith while benefiting from Western investment opportunities.
Also, ETFs provide investors various benefits like diversification and a passively managed investment strategy.
Generally speaking, it could be very challenging and time consuming to conduct the research needed to determine which companies are halal. 
Rather than researching individual stocks, investors could opt for a Sharia ETF instead.
These Islamic ETFs tend to solve this problem by doing the research for you, making it an obvious choice for busy investors. 
Halal ETFs tend to be managed by an appointed committee that regularly reviews their compliance.
However, Islamic ETFs also offer many benefits that could entice non-practitioners to invest in them.
For one thing, halal investing may have some risk advantages. Sharia ETFs avoid investing in debt and leverage instruments. 
This could help shareholders shelter themselves from credit storms like the one we had during the 2008 recession.
Furthermore, a halal investment conforms to a set of moral standards that could attract investors looking for an ESG-aware ETF.
For example, they don't invest in non-compliant companies involved with tobacco, debt collection, or defense.
Shariah-compliant ETFs also tend to offer lower costs, which could be attractive to value investors.
Now that you know more about halal ETFs, you might consider adding one (or more) to your portfolio.
FAQs
Is it Halal to Invest in ETF?
It's Halal to invest in ETFs if they follow Sharia investment principles. Sharia-compliant ETFs are certified through a fatwa (Islamic legal opinion). Sharia law compliance is based on a combination of business activity and financial ratios that measure a company's reliance on interest.
What is the Best Halal Investment?
The best halal investment follows Sharia law regulations while meeting your investment goals. Stocks, Sukuks, REITs, ETFs, and even Bitcoin can all be considered halal investment vehicles. 
Is S&P 500 Shariah Halal?
The S&P 500 Shariah ETF is halal because it comprises companies that adhere to Shariah compliance. The ETF offers exposure to Shariah-compliant companies involved in the S&P500. This Islamic ETF allows Halal investors access US markets while adhering to Sharia principles.
Is Bitcoin Haram in Islam?
Cryptocurrency investments such as Bitcoin (BTC) and Ethereum (ETH) are considered Haram in Islam. In 2018, scholars from the Sharia Review Bureau in Bahrain approved cryptocurrencies under Sharia law. Therefore, Bitcoin is considered to be halal.
How Does a Sukuk Work?
Sukuks are financial certificates that represent a portion of ownership in a Shariah portfolio. They are the Islamic equivalent of a bond that is Sharia-compliant. Sukuks work by offering partial ownership of an issuer's asset with a maturity date.