Frank Porter Stansberry is a big name in the world of investing. Given his success as an investor and profitable business ventures, many want to know how much he's worth. We did some digging into Frank Porter Stansberry's net worth, and here's what we found.
Who Is Frank Porter Stansberry?
Frank Porter Stansberry is the founder of the American financial publisher Stansberry Research, and host of Stansberry Investor Hour, a weekly financial radio broadcast.
He is also the ex-editor of one of oldest financial newsletters in the business: The Fleet Street Letter.
Over the years, his work at Stansberry Research (previously Stansberry & Associates Investment Research) has attracted a lot of attention — especially when he predicted the 2008 mortgage meltdown.
Frank's ability to research and find trends that others miss have helped his readers avoid many investing disasters and make incredible gains.
Stansberry Research publishes several newsletters and has a team of over a dozen analysts and editors who are at the top of their game.
Is Frank Porter Stansberry Legit?
Yes, Frank Porter Stansberry is legit. After graduating from Florida University, in 1999, he realized that the world of investing held a special charm for him.
He founded Stansberry and Associates Investment Research (now Stansberry Research) to pursue his passion for investing. Over the years, it has grown into an acclaimed research house.
Stansberry Investor Hour, Frank's weekly broadcast radio show, is also well respected.
Moreover, Frank has been able to give accurate forecasts about some of the major financial events in the past.
About his prediction of the financial crisis of 2008, Barron's proclaimed it as: "remarkably prescient."
He was able to predict the meltdown of Freddie Mac and Fannie Mae and recommended that his followers to short these two stocks well in time.
Moreover, Barron's also stated that "Nothing, as far as we can see, has happened to contradict his dire prophecy."
With a name like Barron's calling his forecasts dead on, you can be sure that Frank Porter Stansberry knows his stuff.
What Is Frank Porter Stansberry's Net Worth?
Frank Porter Stansberry's net worth is estimated to be somewhere in the ballpark of $3.8 million. However, we cannot verify this figure.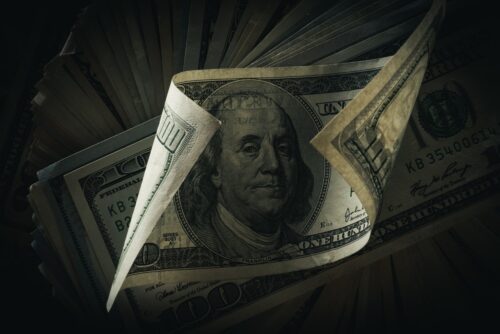 Frank has not shared the assets that he owns and which securities he is invested in, so there is no way to tell what he is worth.
It's best to take these numbers only for what they are — approximations.
What Is Stansberry Research?
Stansberry Research is a publishing house that provides readers with stock market insights and commentary.
The team takes a balanced investing approach. They scour the entire financial market for potentially profitable opportunities.
In their own words:
"We do not promote a single, unified view of the markets, but instead we publish a mosaic of opinions, recommendations, and strategies. This multi-franchise approach gives our work far greater breadth, creating more diverse opportunities for our subscribers."
The broad scope of their research provides an investment angle that could appeal to almost anyone.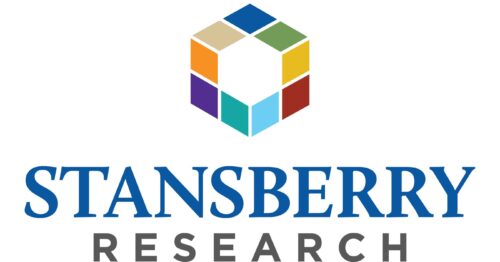 Stansberry Research offers the following publications:
True Wealth

Stansberry's Investment Advisory

Retirement Millionaire

Extreme Value

The McCall Report

Stansberry Innovations Report

Prosperity Investor

Stansberry's Financial Services Program

Commodity Supercycles
Apart from these, there are several sector-focused and asset-class-focused products under its specialized investment research section.
The service also offers four types of model portfolios:
The Total Portfolio

The Income Portfolio

The Capital Portfolio

The Defensive Portfolio
Stansberry Research also offers software that lets its readers import their own portfolios and use various filters to assess their risk based on Stansberry's in-house rating systems.2
Is Stansberry Research Any Good?
Stansberry Research is a legit publisher.
Over the years, the team has amassed an impressive catalog of research services.
One of the big draws to this publisher is that they cover a wide range of investing topics. Some of these include stocks, bonds, commodities, ETFs, crypto, and more.
Plus, Stansberry has a solid roster of experts behind its newsletters.
Steve Sjuggerud, Matt Mccall, and Dan Ferris are just some of the notable names you'll find.
True Wealth
True Wealth is a monthly financial newsletter released on the third Friday of each month. It focuses on how to pick assets very early and sell them when they start to rise.
This approach has created opportunities in several unique products and asset classes over the last few years, including rare coins, timber, and tax certificates issued by the government.
Many of these opportunities could be great for near-retirement and retirees.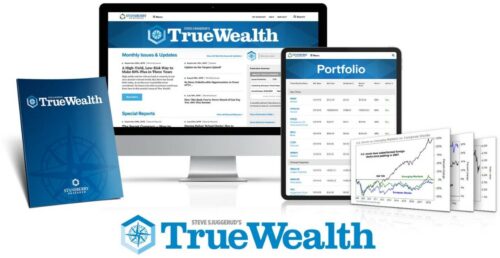 Dr. Steve Sjuggerud is the editor of True Wealth. He is a former stockbroker and a VP with a large international mutual fund.
He holds a doctorate in finance, and his views have been quoted on big-name forums such as Wall Street Journal, Barron's, Washington Post, and more.
The service costs subscribers $199 a year, with a thirty-day free trial option.
There is also a sizable discount on some promotional offers.
We have a dedicated True Wealth review if you want to know more.
Stansberry's Investment Advisory
Stansberry's Investment Advisory is the first newsletter that Stansberry came out with upon launching Stansberry Research back in 1999. It is the firm's flagship publication.
Over the years, this newsletter has predicted some of the biggest movements in the world of finance.
Its most famous prediction was about the 2008 financial crisis, where the team's research was so spot on that it later received coverage by Barron's.
The newsletter covers investments and investment theory related to real estate, commodities, and the stock market.
Like the True Wealth publication, Stansberry's Investment Advisory is available for $199 a year with a 30-day trial. It is a good product for both beginner investors and retirees.
We have a dedicated Stansberry Investment Advisory review if you want to know more.
Retirement Millionaire
Retirement Millionaire is a monthly publication edited by Dr. David Eifrig Jr., MD, MBA.
He's a man who went from being a high-flying Wall Street trader to a medical doctor and then came back to financial advisory.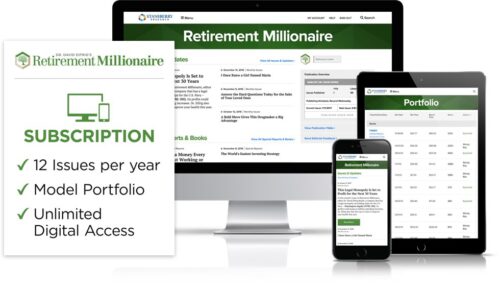 Since 2008, David has shared investment ideas with his 100,000 and more readers.
These ideas are focused on helping the readers retire prosperously and enjoy their golden years to the fullest.
Retirement Millionaire publishes on the second Wednesday of each month and is available to readers for $199 a year, with a 30-day free trial.
Like True Wealth, there is also a promotional deal that knocks down the price tag.
We have a dedicated Retirement Millionaire review if you want to know more.
The McCall Report
The McCall report is the brainchild of analyst Matt McCall, who created the newsletter in 2021. It focuses on opportunities in sectors where disruptive changes are happening, such as:
Automotive (Self-driving cars and electric vehicles)

Communications (5G, AI, cybersecurity, data management)

Healthcare (Gene therapy, biotech, digital health)
Matt believes these industries have the potential for enormous returns and helps his readers make sense of them for their benefit.
The McCall Report is published on the first Monday of every month and costs $199 to the subscriber. Readers also get email updates on pertinent issues throughout the month.
There's also a promotional discount.
We have a dedicated The McCall Report review if you want to know more.
Final Thoughts: Frank Porter Stansberry Net Worth
Porter Stansberry clearly has led a successful career as a trader and the lead of Stansberry Research.
Still, we don't know Porter Stansberry's exact net worth. He has never shared this publicly and has no obligation to, either, since he is a private individual.
There are some online estimates, but those are just, at best, guesses.
We do know, however, that he and the Stansberry team know their way around the markets.
To learn more about Stansberry's investing ideas, you might want to consider checking out its newsletters.