Planning for retirement can be a daunting challenge for many people. Fortunately, Stansberry Research's Retirement Millionaire advisory service could make the process much simpler.
We wanted to know if this service lives up to its message, so we're putting it to the test in our Retirement Millionaire review. Stay tuned to find out the truth about this Stansberry retirement service.
>> Get the latest Retirement Millionaire deal now <<

Retirement Millionaire Review: Overview
Retirement Millionaire is a unique advisory letter from Dr. David "Doc" Eifrig, and it's a part of the Stansberry Research family of research services.
Dr. Eifrig's service shows members long-haul investment strategies that can help them build rock-solid retirement portfolios.
The monthly research service provides a steady stream of stock recommendations along with Doc's market analysis and more. It also comes with a slew of special readers-only reports covering the most noteworthy emerging trends.
According to Retirement Millionaire's profile on the Stansberry website, the service maintains a moderately conservative approach to the market, and that's perfect for most retirement strategies.
The Retirement Millionaire portfolio usually holds about 20 to 25 open positions at a time, and the typical holding period for each stock is at least two years, according to the service's 'About' page.
Retirement Millionaire recommends members start with at least $1,000 in investable cash, so it's a good option for beginners, retirees, and anyone planning for retirement.
We're going to take a much closer look at Retirement Millionaire below, but those are the basics. Before we dig deeper, we're going to take a look at the service's chief strategist in our Dr. David Eifrig review.
>> Already sold on Retirement Millionaire? Get started here <<
Retirement Millionaire Review: Dr. David Eifrig Review
Dr. David Eifrig is a medical doctor and the lead researcher for Retirement Millionaire. He boasts an impressive combination of investing experience and academic credentials.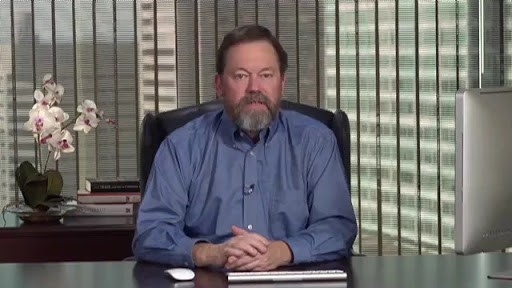 Education and Career
Dr. Eifrig or "Doc," as he's known around the Stansberry offices, walked out of Northwestern University's prestigious Kellogg School of Management in 1986 with a double-major MBA in finance and international policy.
Shortly after, Doc began his investing career as a derivatives trader at Goldman Sachs, where he eventually earned a VP title.
He spent more than a decade on Wall Street with Goldman, Chase Manhattan, and other firms.
In 1995, Doc decided to broaden his horizons. He left Wall Street to attend medical school and pursue his dream of becoming a doctor.
Shortly after his resignation, he joined Columbia University's pre-med program.
Doc joined the University of North Carolina at Chapel Hill School of Medicine in 1997 and graduated with honors to earn a medical doctorate degree in 2001.
In 2002, the newly minted Dr. David Eifrig joined the highly esteemed Duke University medical school as an ophthalmology fellow and remained there until 2004.
Stansberry Research

Around this time, Doc helped start a small biotech startup called Mirus. Roche later acquired the company for $125 million in 2008.
It's safe to assume the Doc landed a huge payday with the deal, but he wasn't done yet.
Soon after the Mirus deal, the trading bug bit Doc again, but he didn't want to return to Wall Street. Instead, he wanted to help everyday people take control of their wealth and health.
Doc quickly determined that the best way to share his investment strategies was with Stansberry Research.
Doc joined Stansberry Research in 2008 and launched Retirement Millionaire shortly after. He's been helping people get more out of the market ever since.
Since its launch, nearly 100,000 members have read Doc's Retirement Millionaire reports, and the service is still running strong to this day.
>> Get the latest research from David Eifrig here <<
Our Take
Dr. David Eifrig has an impressive academic record. It's not every day you see an MBA and an MD at the end of someone's name, but that's just the tip of the iceberg.
Earning those degrees couldn't have been easy, and the feat is a testament to Doc's intelligence and work ethic. His entrepreneurial record is equally impressive considering he sold his biotech company at a nine-digit valuation.
With expertise in business, finance, medicine, and more, Doc draws from an extremely deep pool of knowledge and experience. He's also been running Retirement Millionaire for 13 years, so people must be getting some value out of Doc's unique insights.
As far as gurus, wow, this dude is impressive. We don't gush often but we can't help feeling a tremendous sense of respect for Dr. David Eifrig and his accomplishments.
In terms of a resume, you can't ask for better in a research guru.

Stansberry Research Review
Stansberry Research is one of the leading names in the retail research industry, and they're the publishers behind Doc's Retirement Millionaire.
Porter Stansberry founded the company in 1999, and it exploded in popularity over the next two-plus decades. Its comparatively affordable research newsletters were a hit with everyday folks, and the company had several specialized research services under its brand before long.
Today, Stansberry Research is one of the most prolific publishers in the investment research industry. The company publishes several popular advisory services besides Retirement Millionaire, including True Wealth, Stansberry's Investment Advisory, and many more.
Stansberry Research is credible, U.S.-based company that has been a leader in its industry for more than two decades. You can count on them for accurate, high-quality research, and first-class customer support.
Is Retirement Millionaire Legit?
The research industry is known for having cranky customers. As a result, few companies manage to earn perfect reviews from their often inexperienced clientele.
Stansberry Research is no exception. You can find bad reviews on the company if you look for them, but we don't think that should dissuade you from trying Retirement Millionaire or any of their services.
As long as you keep your expectations in line with reality, you will most likely find that you get a lot of value for your dollar with Retirement Millionaire.
Remember, the market is, by nature, uncertain. Even the best stock-pickers on the planet have tremendous difficulty achieving a 60% success rate.
As long as you accept the market's underlying uncertainty and use Stansberry's research appropriately, you won't have any regrets dealing with Stansberry Research or Retirement Millionaire.
If Retirement Millionaire doesn't live up to your expectations, you have a full month from your purchase date to return it for a free refund, and they even let your keep the bonus research.
In short, you have nothing to worry about with Stansberry Research or Retirement Millionaire. You have 30 days to test drive the service, so take it out for a spin and see what you think.
>> Sign up for Retirement Millionaire now <<

Retirement Millionaire Review: Are Your Ready for Financial Lockdown?
In his latest presentation for Retirement Millionaire, Dr. David Eifrig has a stark warning for the public: a major financial crisis is on the way.
Inflation Avalanche
Inflation has been steadily building momentum in the U.S. financial system for decades. In fact, it's become so normal that many people have seen it as business and usual.
Unfortunately, Doc believes that years of loose monetary policy and big government have pushed the economy to the edge of a currency crisis.
In 2021, inflation is running at historic highs after more than a year of out-of-control government spending, and it's showing no signs of slowing down.
With interest rates set to almost zero, the Fed doesn't have a lot of options. Even worse, the Biden Administration is determined to ram through trillions (with a 'T') more in additional government spending into an already overheating economy.
It all adds up to a very bad scenario for people with money in stocks, savings, or any other dollar-denominated assets.
Runaway inflation could drive the country into another 70s-era stagflation event, except, this time, it could be much, much worse.
>> Join Retirement Millionaire to access these strategies now <<
Financial Lockdown
So, what is 'financial lockdown'? That's how Doc describes a scenario where people are trapped by "their own collapsing currency" and "deeply indebted government."
At the moment, the official government narrative says the inflation spike is just temporary, but Doc sees few reasons to believe that take.
Some might think this is an alarmist view. After all, things might seem pretty good now. Unfortunately, Doc says that's what always happens at the start of a currency collapse.
Economists call it the "Money Illusion". It's a phenomenon where people look at their wealth in dollars instead of buying power. You might have $10,000 in your checking account, but that money is worth only a fraction of what it was 5 or 10 years ago.
The Money Illusion gives people a false sense of security and often causes them leads them to inaction. Unfortunately, many don't become aware of the problem until it's far too late.
How to Defend Your Assets
Doc doesn't want you to wait for doomsday to come knocking on your door. The time to prepare isn't now, it's yesterday.
Doc's startling realization led him to base his latest Retirement Millionaire presentation on this urgent issue.
Fortunately, he's including several new resources with Retirement Millionaire that can help members protect themselves from a currency crisis.
We're going to cover the entire deal, including the aforementioned special reports, in detail, so stay tuned to our Retirement Millionaire review to get the full scoop.
>> Get prepared for anything with Retirement MIllionaire <<
What's Included with Retirement Millionaire?
One-Year of the

Retirement Millionaire

Newsletter

Model Portfolio

The New Era Playbook

The Perfect Inflation-Era Portfolio

The 100% Stock Boost

The Two Most Valuable Assets in a Time of Crisis

Unlimited Access to the Bonus Special Reports Archives

30-day, money-back guarantee
Retirement Millionaire Newsletter Review
The Retirement Millionaire newsletter is the service's main entree. This is where you'll find Doc's latest stock recommendations and market updates.
You'll receive a new issue of the newsletter on the second Wednesday of each month. Doc also sends out additional email updates as needed so subscribers are always in the loop.
The Retirement Millionaire newsletter provides all the stock market info you need on a monthly basis. Reading just this one publication on a regular basis will put you well ahead of the average stock market investor.
Doc's writing style is informative and engaging, so the newsletter is a great read. It checks all the boxes, so we give this aspect of the service good marks.
>> Join now for instant access to the Retirement Millionaire newsletter <<
Retirement Millionaire Model Portfolio Review

The model portfolio is the central hub for all of Retirement Millionaire's active recommendations. Here, you'll find all the most timely info relating to Doc's stock picks.
Whenever Doc changes his position on a stock, you can find the updated recommendation in the model portfolio. It also lists every stock with an active "buy" recommendation, performance data, up-to-date insight, and more.
This feature gives you a bird's eye view of Retirement Millionaire's current model portfolio, so you can quickly see where everything stands. It's an excellent reference resource, and it makes it much easier to follow along with Doc's trades.
The New Era Playbook Review
The first special report in the financial lockdown deal is "The New Era Playbook." This report covers the most important aspects behind the new inflation era and basic strategies for protecting your assets.
Doc examines the situation from top to bottom and explains why it could transform America and the world as we know it right before our very eyes.
Perhaps most notably, "The New Era Playbook" also includes a list 10 commonly-owned stocks that Doc believes should be sold immediately. According to Doc, "you DO NOT want to own these companies as inflation escalates."
The report also covers other event specifics, such as the projected timeline, and detailed strategies for protecting your assets, including reliable ways to gain income that will increase along with inflation, how to protect your savings, and more.
You'll find a lot of valuable information in "The New Era Playbook," but it's just one component of Doc's research surrounding the Financial Lockdown.
The Perfect Inflation-Era Portfolio Review
Inflation could turn traditional investing principles upside down. Many widely accepted portfolio strategies will become useless or, worse, downright counterproductive once the balloon pops.
Doc walks his readers through his perfect inflation-resistant portfolio in this report. He explains which stocks to avoid, and how to combine his top picks into a perfectly proportioned portfolio that could survive an inflationary fallout.
This report is an important part of Doc's multifaceted inflation strategy. It will show you how to position your holdings properly so you can protect yourself in a worst-case scenario.
>> Join now to access The Perfect Inflation-Era Portfolio <<
The 100% Stock Boost Review
Doc's third report shows you a proven strategy for turbocharging returns on every investment. "I strongly recommend you do NOT make a single investment in the years to come without using this approach," says Doc.
Doc's firm spent $10 million designing and improving an algorithm to maximize investment returns, and he and his team discovered some powerful insights over the years of refining this technology.
In this report, you can learn the best strategies for maximizing gains on every stock you own and every position you open in the future.
Whether you're new to investing or a seasoned vet, the strategies contained in this report will add a powerful new weapon to your trading arsenal. It's a worthwhile read for anyone who's interested in sharpening their investing skills.
The Two Most Valuable Assets in a Time of Crisis Review

Some assets are more resistant to inflationary pressure than others. Doc understands this as well as anyone, and he covers two assets he expects to grow in value substantially over the next few years in this report.
Hint: they don't include gold and silver. In fact, Doc says, "there's a very good chance you've never owned either of these assets before…"
These two assets could provide a much-needed buffer against an inflationary onslaught in the years to come. Doc doesn't just name these assets, he also provides a detailed investing gameplan in this special report.
Even we were surprised when we read the report. Few people outside of Wall Street even know these assets exist, and you've probably never heard them brought up in the context of inflation resistance.
Doc covers everything you need to know in his report. These two assets could be your saving grace if the U.S. dollar takes a turn for the worst, so this could be the most valuable report in the entire lineup.
Unlimited Access to the Bonus Special Reports Archives
These research reports are just the newest entries in the Retirement Millionaire research library. Doc has released dozens of reports like these throughout Retirement Millionaire's 13-year run.
As an added bonus, you can access every Retirement Millionaire report through the Retirement Millionaire Bonus Special Report Archive.
This valuable resource is available through the online members portal, and it's an excellent place to expand your investing know-how. Doc is one of the brightest gurus in the game, and even his older insights are well worth reading.
You get access to the archives for the entirety of your membership. If Doc puts out a new report, you can find it in the archive too.
The archives add tons of educational value to your Retirement Millionaire subscription. You will learn a lot about the market by following Doc's train of thought in these reports, and it's all included with your subscription.
>> Join now for instant-access to the special report archives <<

Retirement Millionaire Money-Back Guarantee Review
Retirement Millionaire offers a 30-day money-back guarantee with every new subscription.
You can try the product for a full month and, if it's not what you expected, simply contact customer support within the 30-day money back guarantee to receive a full refund.
There's nothing more reassuring than a no-questions-asked guarantee, so Retirement Millionaire scores again here.
Granted, 30-day money back guarantees are pretty standard in the research industry, so the 30- day money back guarantee is only average.
However, Retirement Millionaire's guarantee should provide some reassurance if you're still on the fence, and it's certainly a praiseworthy benefit to the service.
>> Get started now and take advantage of the Money-Back Guarantee <<
Retirement Millionaire Review: Pros and Cons
Retirement Millionaire has a lot going for it, but nobody's perfect. Here are the best and worst things about this service:
Retirement Millionaire Pros
Highly qualified guru

30-day money back guarantee

Conservative-leaning investing approach; perfect for retirement portfolios

Monthly advisory newsletter

New stock recommendations every month

Includes 4 "Financial Lockdown" special reports

Unlimited access to past special reports

Model portfolio with every active recommendation

Email alerts when it's time to take action

Reputable publisher

Established track record of success
Retirement Millionaire Cons
May be too conservative for aggressive traders

No short recommendations

Doesn't cover options

No chat room or social components
>> Get access to these benefits and more after you join here <<

Is Retirement Millionaire Right for Me?
Retirement Millionaire is a great option for a wide segment of the public, but it's a particularly good fit for the following:
Retirement Savers
As the name says, this service is a perfect fit for anyone with a retirement account. Dr. David Eifrig takes a risk-sensitive approach to the market and strives to make the most prudent moves possible. You can follow his research with the confidence of knowing each trade was heavily scrutinized.
Fundamentals and Value
Companies with strong business fundamentals and deep shareholder value can make for excellent long-term plays. These are the kinds of stocks that Dr. David Eifrig prefers, so you're on the same page with Retirement Millionaire if you like to prioritize these attributes.
Inflation Hawks
Doc isn't the only person worried about collapsing financial systems. The rate of inflation in the U.S. this year is nothing short of alarming. This deal includes several bonus reports containing Doc's unique insights on the inflation problem, so you'll really enjoy this particular package.
Market Rookies
Beginning investors would do well to avoid pursuing overly aggressive trading strategies early in their education. Retirement Millionaire takes a very strategic, value-focused approach to the market, so it's an excellent choice for people who are just starting to learn about trading.
>> Does Retirement Millionaire sound like a fit? Click here to join now <<
Retirement Millionaire Reviews by Customers
Many customers report satisfactory results from their Retirement Millionaire. Here are a few examples where members spoke highly of Doc's service:
As you can see, these customers enjoyed working with Retirement Millionaire. It's another indication that this service lives up to its reputation.
How Much Does Retirement Millionaire Cost?
Doc is offering a special discount to raise awareness for his Financial Lockdown report.
A one-year membership for this monthly investment advisory service typically goes for $199 per year. However, you can get a full year for just $49 under the current Financial Lockdown deal.
This package includes all the benefits mentioned above, including the research reports and model portfolio, and gives you a 75% discount off the full rate.
>> Save 75% when you join Retirement Millionaire today <<
Is Retirement Millionaire Worth It?
The Financial Lockdown deal gives you a great price on an excellent product.
At $49 for your first year, you're paying just over $4 per month for professional-grade research from a proven winner in Dr. David Eifrig.
That's a minuscule upfront cost considering the benefits Retirement Millionaire could hold for your retirement account. Think of it as a small investment that could pay off big in the future.
For this low price, you get 12 recommendations over the course of your membership, complete access to up to 25 additional stock picks through the model portfolio, and a treasure trove of high-grade research reports.
Finally, the 30-day satisfaction guarantee is the cherry on top of this research sundae. It should be the last piece of reassurance you need to hop off the fence and give Retirement Millionaire a shot.
Retirement Millionaire is an excellent value and, at just over $4 per month, you can't go wrong.
Retirement Millionaire Review: Final Verdict
We were very impressed with Dr. David Eifrig's monthly advisory service. Doc has an impressive track record, and he's found tremendous success wherever he's gone over the past 20+ years.
His inflation game plan provides unique insights that could be your portfolio's saving grace if the market nosedive and his focus on high-value stocks is a natural fit for any retirement portfolio.
We can't find any good reasons for not giving this service a shot. If you're interested in the kind of investing strategies we discussed earlier, you should really give Retirement Millionaire a try.
Worst-case scenario, you're covered for a full refund in 30 days under the 30-day money back guarantee.
Retirement Millionaire is an affordable, well-rounded service that can teach you a lot about the market.
We highly recommend you get off the fence and give Doc a chance. We don't think you'll be disappointed.
>> That's it for our Retirement Millionaire review. Join now for only $49! <<