Under Armour is an innovator in the sports apparel space, one of the first to create moisture-wicking clothes. But does Under Armour have a credit card? Does it show the same innovativeness in payment options? We checked out all its payment methods, and here's what we found.
Does Under Armour Have a Credit Card?
No, Under Armour does not have a credit card, even though many of its competitors have one. It does not seem to have any plans of launching a credit card either.

If you are looking for deals and discounts on your shopping at Under Armour, there are other ways to go about it.
For example, you can enroll in the Under Armour loyalty program and earn 20% of your money back in the form of a promo code.
Moreover, Under Armour also has a special program for:
Veterans

Persons on active duty in the military or family members of one

First responders

Health care workers

Teachers
All of these people can get a 20% discount on most of the Under Armour apparel, shoes, clothing collections, and other things.
There are other ways to get deals, like the back-to-school sale that Under Armour comes out with every year.
Moreover, Under Armour has a student discount program that it runs in conjunction with its partner firm, UNiDAYS.
Students can get great discounts from UNiDAYS on sporting wear, apparel, and shoes.
We will discuss these and other ways to get discounts and deals on Under Armour in the sections below.
Ready to build your portfolio? With Public.com you can follow other investors, discover companies that are inline with your beliefs, and invest into stocks and crypto with very little money! What are you waiting for? Check out Public Now!
What Is the Under Armour Card?
The Armour card is Under Armour's loyalty program that we discussed earlier. You can sign up and get a physical card with a membership number.
When you purchase on ua.com or in an Urban Armour Brand or Factory House store, you get a promotional code on purchases of a certain minimum value each time.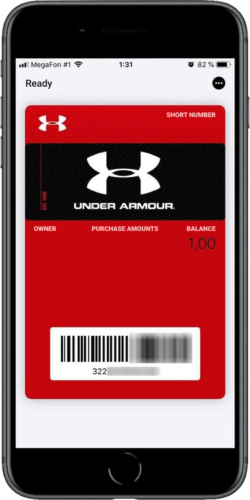 The online codes received from shopping have no expiry date, but the physical promo codes are mentioned on their backs.
All three types of promo codes can be redeemed online, as well as in Under Armour's Factory and Brand stores.
Under Armour Card Application
You can get the Armour Card free of charge from any of your local Under Armour Factory or Brand stores.
There is no credit check and verification process that is necessary for getting an Under Armour card.
As mentioned earlier, this is not a credit card, it is just a loyalty card.
How Do You Use the Under Armour Card?
To use your Under Armour card, just present your physical card at the time of checkout.
For online purchases, you will have to enter the promo card number at the time of checkout.
Here are the details of the benefits that you will get from your Under Armour card:
For purchases on ua.com, you will get a $20 promo code (online) for every spend above $100 (not including tax).
In their Brand House stores, you will again get a physical promo card worth $20 for every $100 (not inclusive of tax) or more qualified purchase.
At their Factory House stores, you earn $10 in promo code for a purchase of $50 (before tax) or more on qualified purchases.
Does Under Armour Do Rewards?
Yes, Under Armour does have a rewards program for loyal customers through the Under Armour Card that we mentioned earlier.
Customers earn reward points with the Under Armour card and redeem them later for items that they purchase.
This reward program works online, in UA's Brand stores, as well as in its Factory stores. You can get 20% back in promo codes with this program.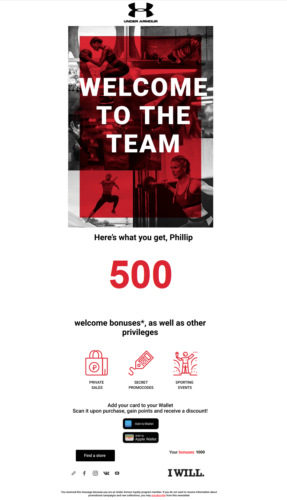 Why Is My Under Armour Payment Rejected
Here are a few reasons why your Under Armour payment might have got rejected:
You might have entered the wrong credit card number or other details.
To correct this, please go to your Under Armour checkout page and enter the right numbers again while making payment.
Your card might have been declined due to overdue payments, or you might have exceeded your credit limit.
In this case, you need to get in touch with your credit card company and sort out the issue with them.
If you are trying to pay with Klarna, your payment might be rejected because Klarna has not approved your application for BNPL.
In this case, you can reach out to Klarna customer care to figure out the reason behind this.
What Payment Methods Does Under Armour Take?
Under Armour does not have a credit card of its own. But if you want to pay at Under Armour, there are plenty of ways to do it.
Under Armour is a truly international brand, so it accepts credit and debit cards from many countries.
These countries include the UK, Sweden, Spain, Belgium, Canada, Germany, Denmark, Italy, Ireland, and the Netherlands.
Under Armour accepts credit cards from Visa, American Express, Mastercard, and Discover networks. It does not take JCB or Diners cards either.
Under Armour also accepts mobile wallet payments from Apple Pay. To use Apple Pay, you must first configure your Apple Wallet on your iOS device.
Another payment method that Under Armour offers is PayPal. Checkout with PayPal is offered on both its website as well as in stores.
PayPal Credit is a type of payment system where you get a line of credit from PayPal with zero interest for up to 6 months.
This way, you can shop without paying anything and then pay later without having to pay any interest. Under Armour offers this service for its customers as well.
Klarna is another buy-now, pay-later option which Under Armour offers. You can pay only 25% upfront and then pay the rest in easy installments spread over 2 months.
Lastly, Under Armour also does Gift Cards. You can purchase Under Armour gift cards at many partner stores and even online.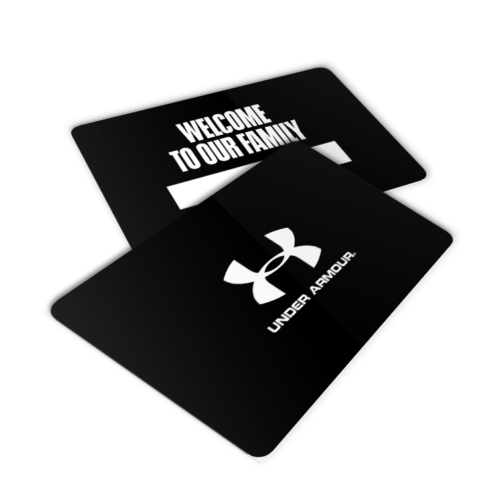 What Companies Have a Credit Card?
Having a credit card in-store has many benefits for brands. It increases loyalty, it also improves the brand presence, and might even increase sales.
That's why many companies have launched their own credit cards in the US. Some competitors of Urban Armour in the clothing business that has them include:
Ann Taylor Credit Card

AEO Credit Card

Banana Republic Credit Card

Love Loft Credit Card

Express Next Card

J.Crew Credit Card

Lane Bryant Credit Card

RUNWAYREWARDS Credit Card

mymaurices VIP Credit Card

Old Navy Credit Card

Torrid Insider Credit Card

TJX Rewards Credit Card

My Place Rewards Credit Card

Buckle Credit Card

Victoria's Secret Angel Card
There are many other stores apart from these that also offer credit cards, but we have kept the scope limited.
Final Thoughts: Does Under Armour Have a Credit Card?
Urban Armour does not have a credit card. It has not announced any plans to launch any credit cards, either.
If you are looking for discounts or deals on Urban Armour gear, there are many other ways to do so.
You can use the rewards program called Under Armour card, or else wait for its sales and discounts during the year.
You can also get a student discount from Under Armor.
Having a store credit card might be a good idea for Under Armour because it can enhance customer loyalty and sales.
Many of its competitors already have credit cards. We hope that Under Armour will consider starting its own credit card.
It would be a good feature for its loyal customers.