Zara is part of the Inditex group, the largest fashion retailer in the world. Customers want to get loyalty rewards at this fast fashion brand and are asking: does Zara have a credit card? We found out all the details for you.
Does Zara Have a Credit Card?
No, Zara does not have a store credit card of its own as of now. So there's no such thing as a Zara credit card.
If you are looking to get clothing from Zara at a cheaper price, there are many other ways you can go about it.
For example, Zara has a loyalty program, which gives you a reward for every 200 loyalty points you collect by shopping at Zara with its app.
Each dollar spent is equivalent to 1 point on the Zara app. You also get other benefits such as free shipping, and a sneak peek into new fashion sales before they are opened for everyone.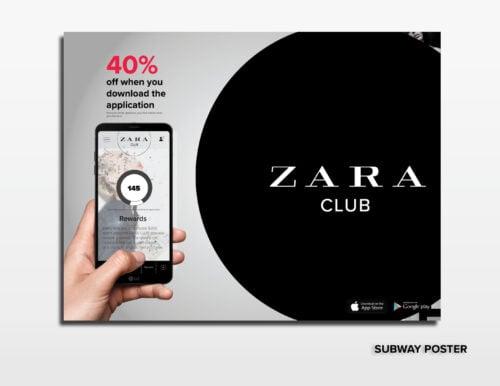 You get free bonus points on your birthdays from Zara.
While there is no Zara store credit card as of date, it accepts credit cards from most banks and credit card companies like Visa and Mastercard.
You can get good cashback and other discounts from those cards sometimes. Moreover, Zara has big annual sales twice a year for those who would love to get their hands on their favorite clothing but for less.
If you want to be sure to be part of the big annual sales, you should enroll yourself in its newsletter.
Lastly, some people say that the best time to buy something from a Zara sale is to wait a few days. Not all items are put up on sale immediately.
If none of these works for you, and you don't have the cash for buying that favorite item from Zara, you can always choose buy now Pay Later methods.
Zara accepts BNPL from Zip and Humm. We will talk about these two in more detail in the coming sections.
What Is a One-Time Card with Klarna?
If you don't want to use your regular credit or debit card for some reason or are very particular about your privacy, a one-time card is a good solution for you.
You can create a virtual, single-use prepaid card with Klarna to make payments at stores in the US that accept prepaid cards.
Note that this card is for one-time use only; after using it, the card becomes redundant.
With Klarna, the card will also have an associate payment plan. You can decide to pay later in a fixed number of installments using a one-time card.
Zara does not support Klarna. However, it does have other buy-now-pay-later options like Zip and Humm.
Does Zara Have Financing?
Yes, Zara has financing. For clothing-related purchases, you can use Zip, whereas if you are interested in home decor items, you can use Humm.
Both these services allow you to make part upfront payments, while you can go on and then pay the rest of the amount in easy payments later on.
In both cases, your credit score does not get impacted, which is great because getting credit otherwise means a hard check on your credit score.
Does Zara Do Coupons?
No, Zara does not offer discount coupons. Zara offers two big annual sales each year, and you can also join its loyalty program to get some sweet deals.
To learn about its latest sales, you can sign up for the Zara newsletter or else call up your nearby store or check on the Zara website.
It offers some pretty nifty discounts during the off-season, so as a regular customer, it is worth waiting for them to save a few bucks.
Can You Pay Later with Zara?
While there is no Zara credit card, Zara has two pay later options — Zip and Humm.
As mentioned earlier, the Zip app is good for purchases in clothing, whereas you can use Humm for decor-related items.
Zip app works in the same way as other buy-now-pay-later apps like Klarna. You can pay 25% of the purchase value upfront and then the rest in four installments over six weeks.
This lets you pay for your purchases in smaller payments instead of having to give a large lump sum amount at the time of purchase.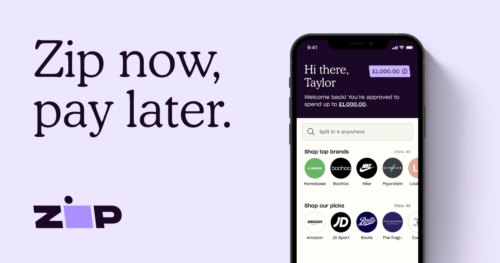 Humm Plans
Humm offers two types of plans. The first plan is called "Little Things" for items less than $2,000.
The other plan is for larger purchases and is aptly called "big things." The order must be between $2,000 and $30,000.
For little things, you can pay in 5 to 10 installments, which you can set up either weekly or once every fortnight. For big things, the payment plan can vary from anywhere between 6 months to five years.
To apply for Humm, you can either apply online and get preapproved for an amount of up to $5,000, or else try in-store, where you can get up to $30,000.
Does Zara Accept PayPal Credit?
Yes, Zara does accept PayPal Credit. Zara accepts payments from PayPal in any form, whether it is simply through a credit card or as PayPal credit.
PayPal Credit gives you a credit line. The amount gets added to your PayPal account, and you can make payments with it within six months of buying.
Up to the first six months and for payments above $99, there are absolutely no interest charges.
PayPal credit does not have any annual charges either.

Does Zara Do a Student Discount?
No, Zara does not do student discounts.
Zara does not do any kind of student discounts either on its website or in its stores. It comes out with two big sales in each season where it gives good discounts.
If you are looking to save some money while shopping at Zara, it is best to wait for these sales.
What Payment Methods Does Zara Have?
Zara accepts many payment methods. These include:
Credit cards from Visa, Mastercard, American Express

Debit cards

Diners Club cards

Japanese Credit Bank international credit cards

Discover cards

PayPal

Contactless wallet payments like

Apple Pay

Cash

Gift Card

Cash
You can also use Zip and Humm as financing options at Zara, as we mentioned earlier.
These payment methods work both on the Zara website for online shopping, and within stores.
Apple Pay has an additional cashback of 2% with the Apple Card, so if you are looking for discounts, that's one way to go about it.
What Stores Give You a Credit Card?
Several stores in the US have store credit cards. Most of these credit cards are meant to increase loyalty, improve brand recall and keep customers happy.
Here are a few major clothing chains and the credit cards that they offer:
AEO Credit Card

Ann Taylor Credit Card

Banana Republic Credit Card

Buckle Credit Card

Express Next card

J.Crew Credit Card

Lane Bryant Credit Card

Love Loft Credit Card

mymaurices VIP Credit Card

RUNWAYREWARDS Credit Card

Old Navy Credit Card

TJX Rewards Credit Card

My Place Rewards Credit Card

Torrid Insider Credit Card

Victoria's Secret Angel Card
There are many other stores apart from these that also offer credit cards, but we have kept the scope limited.
Final Thoughts: Does Zara Have a Credit Card?
Zara does not have a store credit card, but many of its close competitors do.
Even though Zara is considered the epitome of fashion, having a store credit card would be good for building loyalty and keeping customers happy.
Zara stores change their collection every two weeks, which is what makes its collections so unique and worthy of long customer queues.
We would love to see Zara offer a credit card for its customers down the road, with good deals and reward points.