Harris Teeter is a food, pharmacy, and grocery store chain based in Matthews, North Carolina, which prides itself on its superb customer service. However, customers want to know: does Harris Teeter take Apple Pay to make its service even better. We checked out all payment methods that Harris Teeter takes.
Does Harris Teeter Take Apple Pay?
Harris Teeter does not take Apple Pay in their stores.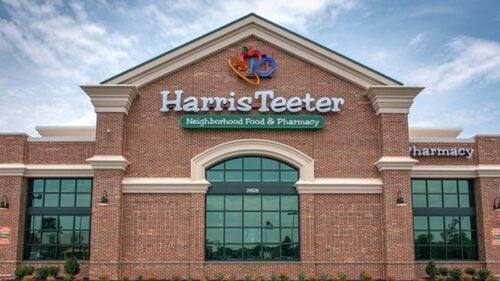 It does, however, support Apple Pay on the Harris Teeter website as a payment method. Harris Teeter has done several flip-flops on Apple Pay in their stores over the years.
This company was among the first ones to bring NFC technology and, therefore, Apple Pay to their stores.
However, Twitter users started reporting from 2018 onwards that its stores are no longer accepting Apple Pay.
When asked about it on Twitter, all Harris Teeter had to say was: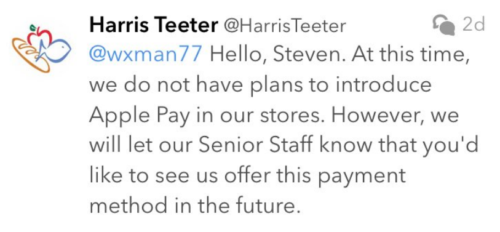 It has also not given any clear reasons why they do not accept Apple Pay. Moreover, it did not implement Apple Pay even during the pandemic.
Can You Pay by Phone at Harris Teeter?
Yes, you can pay by phone at Harris Teeter.
Harris Teeter recognized the convenience of mobile payments apps and decided to implement something similar of its own. It has implemented a mobile payment app called Kroger Pay.
Kroger Pay is a payment method accepted at all Kroger stores. Harris Teeter is a wholly owned subsidiary of Kroger.
Kroger owns 13 grocery stores in the US. It is the biggest supermarket operator in the country.
Kroger Pay works on QR code-based technology. You can also pay at its gas stations with Kroger Pay using NFC card readers available at the pump.
You cannot use any other contactless payment method in their store right now. But you can use other mobile payment wallets on Harris Teeter's website.
You can place your online grocery order and pick it up, or else you can also get them delivered by using Apple Pay and other mobile payment methods.
How To Use Kroger Pay at Harris Teeter?
Kroger Pay is a contactless and quick way to make payments at companies belonging to the Kroger group, which includes Harris Teeter.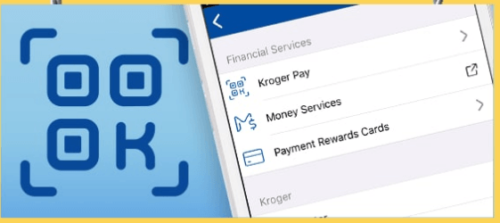 To use Kroger Pay, you need to first download the app and add your payment information to it.
You can add the following payment methods to Kroger Pay:
Credit cards

Debit cards

Kroger Rewards Debit Card

Prepaid cards
Once you are done, go to a Harris Teeter store. Shop around as you normally do while scanning the barcode for every item.
Then, go to the checkout counter and scan the one-time QR code generated.
This QR code will transmit your card information securely while also giving you reward points as a Harris Teeter customer.
Once the QR code is scanned, your payment is complete, and you can carry your groceries home.
How To Place an Online Order On Harris Teeter?
To order online, you need to go to the Harris Teeter website and search for the items you want to purchase.
Then before checking out, you have to specify pickup or delivery. If you want to order pickup, you have to choose your neighborhood store location.
At the checkout, you can pay using Apple Pay, credit cards, debit cards, and gift cards.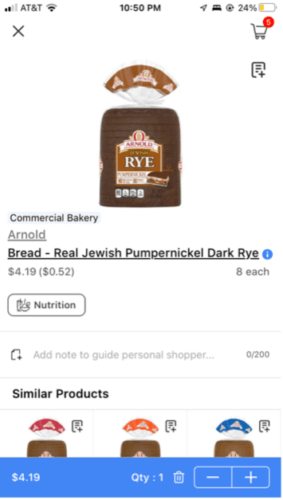 What Forms of Payment Does Harris Teeter Take?
Harris Teeter accepts the following payment methods:
Cash

Credit cards (Visa, Mastercard, Amex, and Discover)

Debit cards

Harris Teeter Charge Card

EBT cards.
For EBT card payments, you have to go to the store. You cannot place an order online.
Moreover, you can only purchase specific items as specified under the SNAP program with EBT cards.
What Stores Have Apple Pay?
There are many competitors of Harris Teeter who do accept Apple Pay. For Apple fans who love paying for everything with Apple Pay, here is a small list.
Acme Markets

Aldi

Carr's

Giant Eagle

Hy-Vee

Pavilions

Raley's

Save Mart

Schnucks

Whole Foods

H-Mart
There are many others, of course, but we believe this list is enough to get you started.
How Do I Find a Store Near Me That Takes Apple Pay?
Sometimes, it is difficult to know whether a particular store near you takes Apple Pay or not. Online lists are confusing, some are outdated, and stores are also making improvements every day.
Therefore, a better way to do it is to search for stores using Apple Maps. Here is how you can do this. Open your Apple Maps application and search for stores near me under the category of grocery stores.
You can also ask Siri to do it for you; it will hardly take a minute. Next, you need to select one of the stores shown on the map.
As you click on the store, you can scroll down to see its information in the Payment section.
If you see the Apple Pay logo or else "accepting Apple Pay" anywhere in this section, you have your answer. If you don't see anything, be prepared with your cards or choose a different store.
Final Thoughts: Does Harris Teeter Take Apple Pay?
It is unfortunate that Harris Teeter has decided not to implement Apple Pay.
Many customers online showed their dismay at this decision when Harris Teeter first stopped it in 2018.
While it has implemented Kroger Pay as a contactless option instead, it might be better if it also accepted Apple Pay in the future.
The trust of millions of Apple Pay customers will not automatically transfer to any and all contactless payment options by default.
Harris Teeter Payment Method FAQs
Does Harris Teeter use Google Pay?
No, Harris Teeter does not use Google Pay either. Confusingly, they do have NFC-enabled payment terminals in their stores. However, neither do they take Apple Pay, nor do they take Google Pay or any other mobile wallet for payment.
Does Harris Teeter Accept Samsung Pay?
No, Harris Teeter does not accept Samsung Pay either. This wallet is built on a different technology from Apple Pay and Google Pay. With Samsung Pay, you can even pay by showing your mobile phone to a magnetic stripe reader. Despite this, Harris Teeter does not take this.