With over 2 million customers coming to their stores every day, Target is a giant in the retail industry, largely driven by its customer centricity. But those very customers are asking: does Target take Apple Pay and make their payments easier for them? We investigate the payment methods that Target takes.
Does Target Take Apple Pay?
Yes, Target takes Apple Pay. It started to use Apple Pay in Jan'19, and by now, it has rolled it out in all its stores.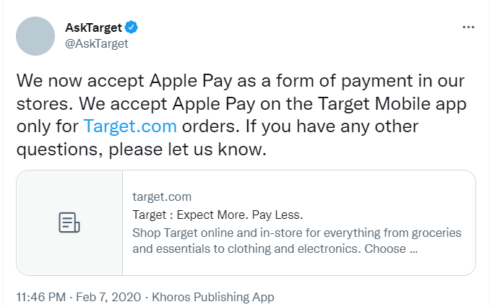 Here is what Target's CIO, Mr. Mika McNamara, had to say when it first started to use Apple Pay:

Target already had a mobile wallet-based contactless payment solution before using Apple Pay — its own Target app. The app has a QR code-based payment method that works with the Target Redcard, Target's own credit card.
Can You Use Apple Pay at Target Self Checkout?
Yes, you can also pay using Apple Pay at Target self-checkout counters. To use Apple Pay, make your purchase as usual and show your Apple device at the payment reader on the self-checkout counter.
Remember that you have to set up Apple Pay before you can use it at Target stores.
Are There Fees for using Apple Pay?
There are no fees to the customer for using Apple Pay. You can use it at stores, on websites, and even on mobile apps without any transaction charges.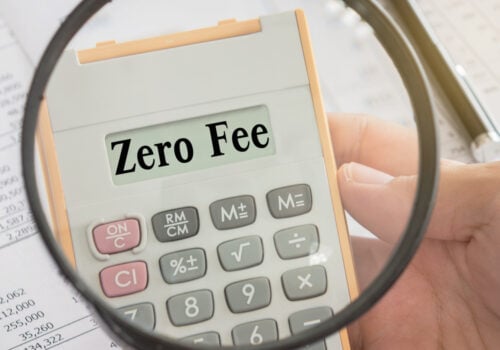 Apple works with major banks and credit card companies so that their products can be added to Apple Pay. Sometimes, those companies may charge their own transaction fees to the customer. But Apple Pay itself does not levy any fees.
How to Use Apple Pay at Target
Before you can use Apple Pay at Target, you need to set it up. To do that, you must have an Apple device with either Touch ID or Face ID enabled.
The device must be signed in to the Apple cloud and have a credit or debit card that Apple Pay accepts. To start with, you need to find the Apple Wallet for your device.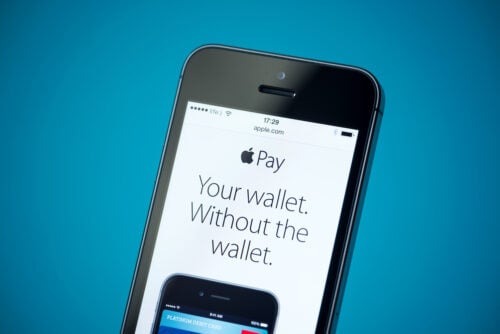 For iPhones, you can find it on the main screen itself. For Apple Watch, you will have to go to Apple Watch >> "Wallets & Apple Pay" on your paired iPhone.
If you want to use an iPad instead, go to Settings >> "Wallets & Apple Pay." You can also use a Touch ID-enabled Mac.
Once you have found the Apple Wallet, you need to add your credit card information to it.
To do this, click on the "+" button at the top right-hand corner. You will come to a screen where you enter your details. You can either scan your card (the most straightforward way) or manually enter all information on this screen.
After this, you can press on the "Continue" button. Sometimes, your credit card company or the bank might need additional information from you.
You can complete those formalities outside the app. However, once all of it is done, your Wallet app is now ready for action.
If you already had some cards loaded into Apple Wallet, you can use the method above to edit their information or add a new card as well.
All your cards will appear in the Wallet like a Rolodex for you to choose from when you are making payments.
Whenever you go near an NFC device or contactless card reader, your iOS device will pop up a side button that takes you to your Apple Wallet.
How to Use Apple Pay at Target With Touch ID
Touch ID is a fancy name for fingerprint identification. iOS's devices that have Touch ID enabled to have a large button at the bottom where you can press your thumbprint.
The phone uses it to recognize that you are making the transaction.
Double-click the side button on your home screen to make payments at Target. It will take you to Apple Wallet and ask you to authenticate yourself. Press your thumb on the Touch ID button.
Next, show your Apple phone to the contactless payment reader. In a few seconds, your phone will show a green checkmark.
That means your transaction is complete!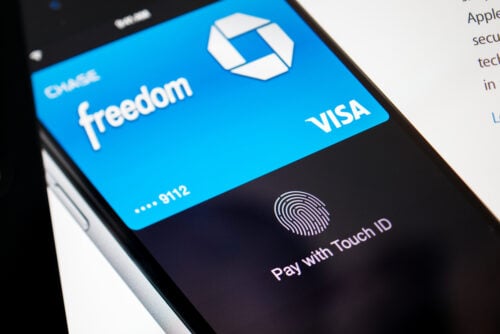 How to Use Apple Pay at Target With Face ID
Apple Pay with Face ID is one of the most secure payment methods out there. There is only a 1 in a million chance that someone can break Face ID.
If you use Face ID on your iOS device, you can also pay at Target with it.
Just double-click the side button and open the Wallet app. When asked for Face ID authentication, look at your phone for a few seconds. Once it is authenticated, you can choose your card and then hold your iPhone next to the contactless payment reader.
In a few seconds, your payment will be complete. When you see a green checkmark on your phone, you can pick up your stuff and be on your way.
How to Use Apple Pay at Target With Apple Watch
You can use Apple Watch to pay with Apple Pay as well. This way, you don't even have to take out your phone when you shop at Target. When you reach the payment counter, a side button will show up on Apple Watch.
Clicking on this side button will lead you to Apple Wallet. You can then choose your card like always.
Next, keep your Apple Watch as close as possible to the card reader. In a few seconds, you will receive a buzz and hear a slight beep.
This indicates that your transaction went through.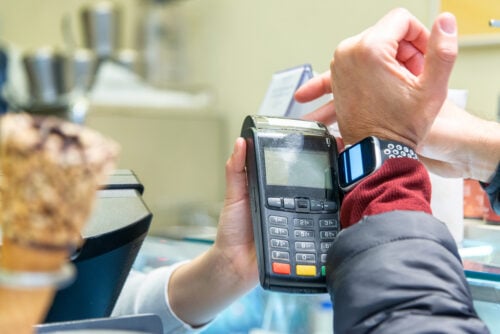 Can I Use My Phone to Pay at Target?
Yes, you can use your phone to pay at Target. In fact, there are many payment options that let you do that. You can use your phone to pay with mobile wallets such as Apple Pay, Google Pay, and Samsung Pay.
You can also use your phone to pay with PayPal at Target stores.
You can also use the Target app to make payments. You can link it up with your Target Redcard. This option works using QR code technology.
You can scan each item with the Target mobile app as you pick it off the shelf. Then, when you reach the checkout counter, scan the QR code generated with your Target app.
The wallet will automatically debit your payment from your Target Redcard and give you cash back as well.
If you are purchasing something online at the Target website or app, you can also use all of these methods.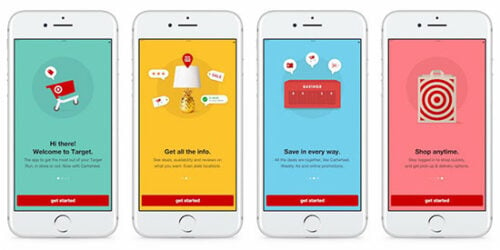 Target Payment Options
Target is a big box retailer, so, naturally, it accepts many different types of payment options.
Here is a list of accepted payment methods you can use in Target stores for your reference:
Contactless Digital Wallet apps: Apple Pay, Android Pay, and Samsung Pay (not all stores). You can also use other mobile payments.

Cash: Only USD (some stores take Canadian dollars and Pesos as well)

All major credit cards (Visa, Mastercard, Amex, Diner's, Discover, etc.)

Credit cards from foreign banks (JCB Japanese Credit Bureau)

Target debit card

Debit cards that have Visa or Mastercard logo

Checks

Debit cards are issued in the US

EBT Cards

Personal checks

Target Redcard

Target Temporary Slips

Target gift cards

Specialty gift cards

Merchandise Return Cards

Prepaid gift cards

Starbucks gift cards (at in-store Starbucks registers)

WIC cards (only some stores)

Campus cash and Alipay (only in authorized stores)
Target does not accept all of these in its mobile app or website. It only accepts the following payment methods online
Target Redcard

Major credit cards (Visa, Amex, Discover, credit cards from banks outside the US)

Debit cards connected to Visa and Mastercard

Target gift cards, mobile Target gift cards and Target e-gift cards

Other gift cards

PayPal Pay in 4, Affirm and Sezzel

PayPal (not for items sold by Target Plus Partners).

Afterpay, Zip and Klarna (for installments)
What Grocery Stores Use Apple Pay?
These days, almost every store in the US accepts Apple Pay. In fact, as per Apple's own statements, more than 90% of retailers support Apple Pay.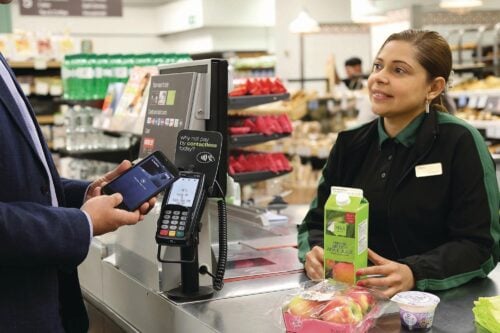 Here is a small list of grocery stores that take Apple Pay, apart from Target itself:
Carr's

Harvey's Supermarket

Lucky Supermarkets

Market Street

Meijer

Pavilions

Publix

Safeway

Shaw's

United Supermarkets

Whole Foods

Winn-Dixie

Harris Teeter
There are many more like this, and in the next section, we will talk about a way for you to figure out which ones accept Apple Pay and which ones don't.
How to Find a Target Near Me That Takes Apple Pay?
By now, all Target stores take Apple Pay, so you can simply use its store locator to find the store nearest you.
But this is not the case with all retailers, and it is best to be prepared. So let us share another method that is foolproof, and you can use it to check whether any store takes Apple Pay or not.
Simply open Apple Maps on your iPhone, and search for the store you want to go to. Then click on it and scroll down to the information section.
As you scroll down, if you see the Apple Pay logo under the Payments section, then the store takes Apple Pay. If you don't see it, then you should consider choosing a different store or else carry your wallet before you head out.
Final Thoughts: Does Target Take Apple Pay?
Target is a major retail chain in the US, so it is very heartening that they accept Apple Pay, unlike some others like Walmart.
Many customers have started using Apple Pay as their default payment method. It is fast, convenient, and more secure than credit cards.
Moreover, Apple Pay is hygienic and keeps you contactless at all times.
Target Payment Methods FAQs
Does Target Take Google Pay?
Yes, Target takes Google Pay. It accepts almost all mobile payment methods, which include Google Pay, Samsung Pay, and Apple Pay. Target started accepting all of these in Jan'19. By now, it has NFC card readers in all its stores and even takes Google Pay and others online.
Does Target Take Afterpay?
Yes, it takes Afterpay. With Afterpay, you can pay the amount spread over six weeks without having to pay any interest on it. You just need to make the first of four payments, and you get leeway for six weeks in which you can make the remaining payment.
Does Target Take EBT Online
No, Target does not take EBT online. Online Purchasing Pilot is a part of the SNAP program that lets you pay online with EBT cards.


See also:
Fast-food Restaurants That Take Apple Pay
Gas Stations That Accept Apple Pay