Apple Pay is the universally accepted mobile wallet for purchases in-store and online. But can you get cash back with Apple Pay too? Here's what we found.
Can You Get Cash Back with Apple Pay?
Yes, you can get cash back with Apple Pay, but only if the store accepts Apple Pay and is offering cash back on your linked credit or debit card.
There are three conditions for getting cash back:
The store should accept Apple Pay. This is extremely likely, given 90% of retailers accept Apple Pay.

The store should be offering cash back. Cashback offers are limited to specific stores, so you need to check with your credit or debit card provider.

Your credit or debit card should be linked to Apple Pay.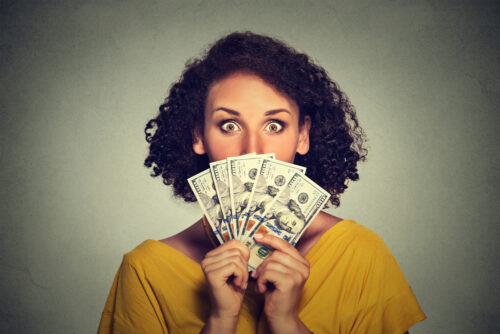 How to Get Cash Back With Apple Pay?
If you are certain that all three conditions we discussed above are met, you should be able to receive cashback.
If the first two are met, then adding your credit or debit card is straightforward.
All you have to do is access the Apple Wallet app and click the "+" button. Enter your details, press "Continue," and that's it!
Now, make your payment with the Apple Pay app by showing your device near the NFC reader.
You will have to authenticate the transaction using either Face ID or Touch ID. After that, Apple Wallet will show you your list of cards.
Here, choose the card you want to get cashback with and then hold your phone next to the card reader again.
In a few seconds, your payment should occur. You will get cashback on your card as per the card company's policy.
Can You Get Cash Back at an ATM with Apple Pay?
No, you cannot get cash back at ATMs with Apple Pay. You can withdraw cash at some ATMs with Apple Pay without using your credit or debit card.
To withdraw cash at an ATM with Apple Pay, look for the Apple Pay symbol or NFC symbol on the ATM.
If you can see it, check that you have a debit card or credit card linked to Apple Pay. Next, follow these steps:
Open Apple Wallet.

Choose debit card.

Tap your phone at the ATM.

Your phone will validate your identity by using either Touch ID or Face ID.

You can enter the amount and other details on the ATM.

On some ATMs, you might have to punch in your PIN.
That's it. You can now withdraw your funds.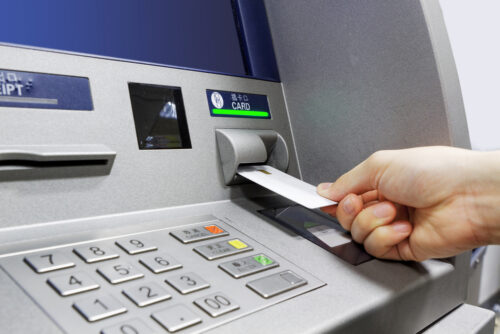 Can You Get Cash Back with an Apple Card?
Yes, you can get cash back with an Apple Card. In fact, you get cash back with every purchase on your Apple Card.
Moreover, the cashback is credited to your Apple Cash account.
If you don't use Apple Pay Cash, your cashback can be applied to the Apple Card balance instead.
Apple Card Cash Back
There are four types of cashback with Apple Pay.
For anything you buy from Apple (including iPhones, Macs, iPods, Apple Watch, or anything else), you get 3% cash back with an Apple Card.
When you buy from certain Apple retail partners, you can get 3% cashback.
For other places, you can get 2% cash back, as long as you keep your Apple Pay card linked.
Since many businesses accept Apple Pay, you have plenty of options to get your 2% cashback.
Lastly, if you don't use your Apple Card with Apple Pay or the store does not accept Apple Pay, you will get 1% cash back on Apple Pay transactions.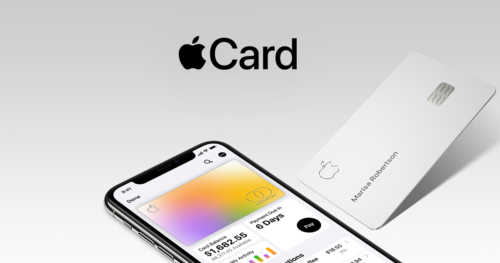 Apple Card Rewards
Apple Card does not offer rewards, unlike other cards. It offers direct cashback instead.
You also get several other benefits.
There are several apps and tools from Apple that help you manage your payments, your interest charges, usage trends, and your weekly credit card spending.
Furthermore, you can purchase Apple devices on interest-free monthly payments instead of having to pay the entire amount at the time of purchase.
You will even get 3% cashback when you purchase Apple devices.
Apple Card also lets you share benefits with your family members.
You can merge your account with your partner, and even your family members get cash back for their Apple Pay purchases.
For these benefits, you will need to link your credit card with your Apple Pay App.
Apply for Apple Card
To apply for the Apple Card, you will need to:
Be a US citizen or legal US resident

Have a US postal address (not a PO box)

Be 18 years or older (older in some states)

Have 2-factor authorization with your Apple ID
You might also need ID proof, like a driver's license or government photo ID.
To apply, simply log in to Apple's website with your Apple Cloud ID. Your application will typically be approved within minutes.
The Apple Card is issued by Goldman Sachs Bank. It considers several factors while reviewing your application, including your FICO credit score.
For checking eligibility, it will only do a soft credit check, which will not impact your credit score.
How Do I Withdraw Money from Apple Pay Without My Card?
To withdraw money from Apple Pay without your debit or credit card, first, locate an ATM that has the Apple Pay symbol on it.
Tap your Apple device on the ATM and authenticate your Apple Wallet using Touch ID or Face ID.
Next, enter your amount and PIN, and you should get your cash in no time.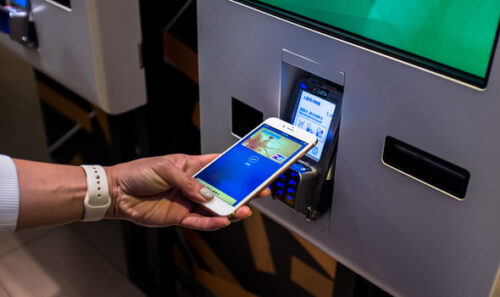 Remember that only a few banks have such ATMs across America. The ones that have them are Wells Fargo, Chase, and Bank of America.
These ATMs use cardless technology called NFC to authenticate your transaction.
Remember to link your debit card to Apple Pay and choose it when authenticating your Apple Wallet to get money from the ATM.
What Stores Give Cash Back with Apple Pay?
The following stores offer extra cashback (3%) when you use an Apple Card.
Walgreens

Nike

Uber and Uber Eats

Panera Bread

Mobil

Duane Reade

Ace Hardware

T-Mobile

Exxon
Apart from this, all stores that take Apple Pay will give you cash back if you use Apple Pay with your Apple Card.
Some of the many stores that take Apple Pay include:
Albertsons

Farm Fresh

ShopRite

Whole Foods

Winn-Dixie
You can also get cash back at fast-food restaurants. Some of these that take Apple Pay include:
McDonald's

Domino's
You can even get cash back at gas stations when paying with Apple Pay. Some of these gas stations include:
Circle K (most stations)

QuikTrip (most stations)

Sheetz (most stations)

7-Eleven (most stations)

Costco (only Visa cards accepted)
Final Thoughts: Can You Get Cash Back With Apple Pay?
Apple Pay has become exceedingly popular in the last few years since its inception. It is a fast, convenient, secure, and hygienic way of paying money anywhere.
With its wide acceptance and a bevy of benefits, Apple Pay is the default payment method for many people.
But very few are aware that Apple Pay can also give them cash back.
Apple Card also offers many industry-leading benefits.
The benefits can be split with your entire family and payments can be tracked easily.