Today, more and more customers are asking: does Costco take Apple Pay? This is mainly because Costco and Walmart were among the two major naysayers to Apple Pay for a very long time. Keep reading as we investigate whether Costco accepts Apple Pay in Costco stores, Costco gas stations, food courts, and more.
Does Costco Accept Apple Pay in 2023?
Costco does take Apple Pay in Costco stores, Costco food courts, its website, and its app. It also accepts Apple Pay in some Costco gas stations, but not all.
But that's not the full story.
Costco has a tie-up with Visa in the US, so you can only use Visa credit cards at Costco Clubs. This applies to your Apple Pay as well.
Apple Pay will work if your Apple Wallet is linked to a Visa credit card.
Otherwise, it will not.
This deal does not apply outside the US. If you are from Canada, you can pay with whatever card you like. But this does not apply to debit cards from Mastercard, American Express, and others. Those will work just fine.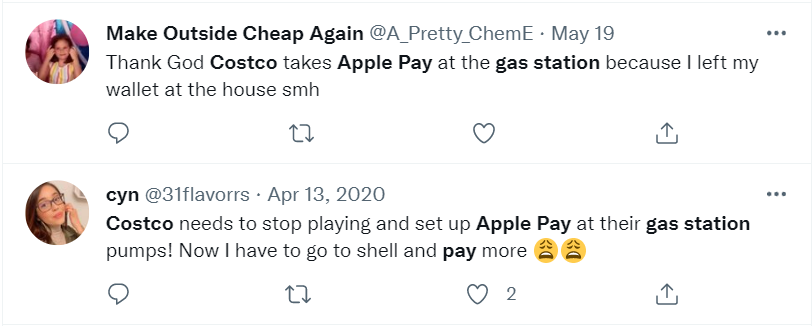 Does Costco Take Apple Pay at Costco Gas Stations?
Officially, Costco gas stations do not accept Apple Pay.
There are several reports of customers being turned down at Costco gas stations when paying with Apple Pay. However, on digging further, we did find a few customers claiming that they paid with Apple Pay at a Costco gas station.
So what gives?
It appears that Costco gas stations have started installing near-field communication NFC card readers at many locations.
As long as your Apple Pay is connected to a Visa credit card, you should be able to pay at such gas stations. Just look for the Apple Pay symbol at the gas pump, and if you find it, you should be able to use Apple Pay.
How to Set Up Apple Pay
Setting up Apple Pay is fairly simple, but you need to remember to ensure three things first:
You should have an Apple ID that is signed in to the cloud

You need to have a compatible device on which Apple Wallet works (some older iPhones do not have it)

You need to have a card that works with Apple Pay. In the case of Costco, you need to make sure that this is a Visa credit or debit card
Here's' how to set up Apple Pay once you have all the above:
Unlock your iPhone and open the Wallet app

You will see a "+" button at the top, it is used to add cards to Apple Pay. Click on it

Next, select the type of card (debit or credit) and Continue

You will need to enter your card details or else scan your card by clicking on the camera icon to scan it

In some cases, the bank or card issuing company will send you a verification message or will ask you to do additional checks outside the Wallet app
Once you are done, your Wallet is ready, and you can use Apple Pay to pay not only at Costco but a host of other stores.
You can also pair your Apple Watch and start using the watch to make payments.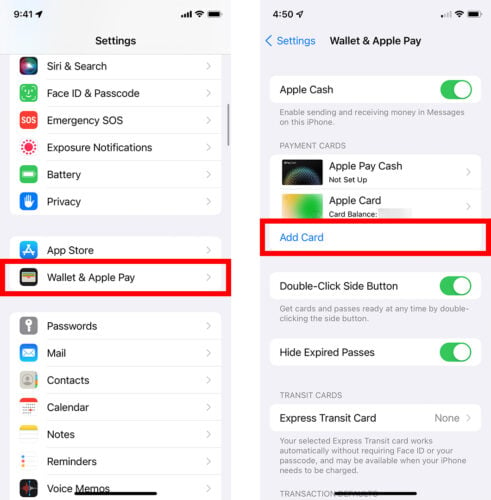 How to Use Apple Pay at Costco
Using the Apple Pay wallet at Costco is very simple. But before you can go touchless, you need to set up Apple Pay on your iPhone/Apple Watch first.
Here's how to do that:
Open the Wallet app on your iPhone/iPad

Click on the "+" button to add a card (remember, Costco only accepts visa cards)

Enter card details such as card number, CVV, and expiry date

Press continue and save card details
And that's it; you can use Apple Pay anywhere that you can see an NFC card reader.
So how do you go about paying with Apple Pay at Costco? Read on.
With iPhone
If you are going to a cash register, then you need to tell them that you will be using Apple Pay. If it is a self-checkout counter, you don't need to worry about that

Scan all your items like you usually do

Double-click the Apple Pay side button on your iPhone

You will have to either use Face ID or Touch ID to authenticate the payment

Next, put your iPhone near the payment counter

When you see a green checkmark, it means money has been detected, and your transaction is complete
With Apple Watch
Click on the side button on your Apple Watch to unlock it

Double-click on the side button

Hold the watch near the payment counter

When your Apple Watch gives a slight buzz, the transaction is complete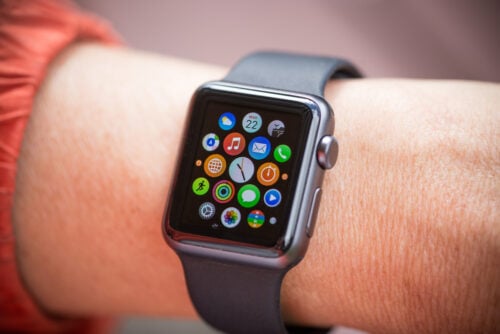 How Do I Use Apple Pay on Costco App?
You can also order online from Costco using the Costco App. To use Apple Pay with Costco App, just follow these simple steps:
Select the items you want to purchase and add them to your cart

When you reach the payment screen, choose Apple Pay as the payment method

The app will ask to authenticate the payment method using Touch ID or Face ID

After authentication, the process is complete!
What Form of Payment Does Costco Take?
Costco accepts a wide variety of payment methods at its stores, gas stations, and its food courts. Here is a summary.
Costco Warehouses:
Visa (including the Costco co-branded Anywhere Visa card by Citi)

All other types of ATM cards and Debit card

Cash

Costco gift cards

Personal and business checks

EBT

All types of digital payment methods, including Apple Pay, Samsung Pay, and Google Pay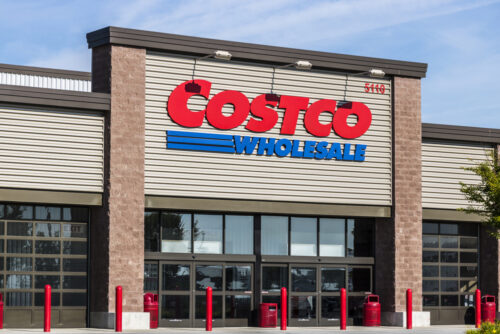 At Costco Gas Stations:
Visa (including the Costco co-branded Anywhere Visa card by Citi)

All ATM cards and debit cards

Costco gift cards
Costco Online
Visa (including the Costco co-branded Anywhere Visa card by Citi)

MasterCard, Discover cards

All ATM cards and debit cards

Costco gift cards
What Grocery Stores Accept Apple Pay?
Did you know that Apple Pay is the most accepted digital payment method in the US at the moment?
Here's a list of some grocery stores that are using Apple Pay right now:
Winn-Dixie

Whole Foods

Walgreens

United Supermarkets

Stater Bros.

Shoppers Food

Rite Aid

Raley's

Pavilions

Lucky Supermarkets

Hy-Vee

Harvey's Supermarket

FreshFarm

Food Lion

Family Dollar

CVS
While these are just 20 stores, there are hordes of other retail stores and establishments that accept Apple Pay Wallet.
And there is a way to find out which ones do.
How Do I Find Stores that Use Apple Pay?
While we have covered a few of the major stores that use Apple Pay above, it would be useful if there were a way to find it for any store, wouldn't it?
Well, thankfully, there is a way to do that without even having to call up the customer care numbers of the store.
That's right – Apple has given you a way to see this information on your phone! Here's how:
Tap open Apple Maps on your iPhone or iPad

Locate the store that you intend to go to

Click on its location

Scroll up to read its information

At the bottom, you will find something that either says Apple Pay works here, or else it will list Apple Pay as a payment method

If you don't see anything like that, the store does not accept Apple Pay, and you might want to consider carrying your cards instead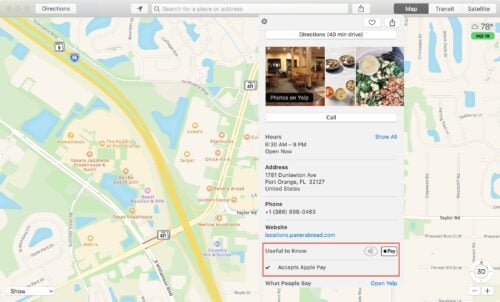 Final Thoughts
Costco was among the major retail stores that resisted Apple Pay when it was launched, along with Walmart.
But since 2018, Costco stores accept Apple Pay, and Costco accepts Apple Pay at its food courts as well. Costco gas stations are updating their technology to include NFC readers. Some stations accept Apple Pay, while a few others do not.
We might see Costco integrate Apple Pay even more into its operations over the years, but only time will tell.
Costco Apple Pay FAQ
Does Costco Accept Touchless Pay?
Yes, Costco accepts touchless payment methods such as Apple Pay, Google Pay, and Samsung Pay. Costco, in fact, enabled NFC card reader machines in its stores in 2018.
Why Does My Apple Pay not Work at Costco?
If your Apple Pay is not working at Costco, there are two likely scenarios: Your store does not have NFC-enabled counters, or you are using Mastercard, AmEx, or Discover cards linked to your Apple Pay. Since Costco has an exclusive deal with Visa cards, these types of cards will not work at Costco.