Dollar Tree offers a convenient and affordable shopping experience that lets customers buy goods at a hefty discount. But does Dollar Tree take Apple Pay in 2023? Follow along for the full scoop.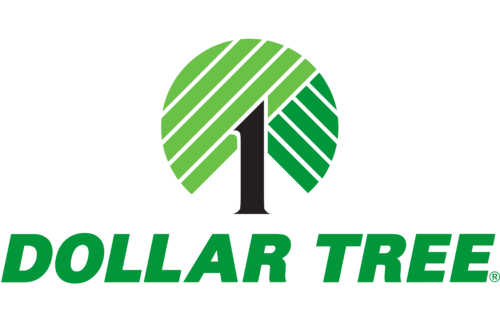 Does Dollar Tree Accept Apple Pay?
Yes, Dollar Tree does take Apple Pay. Many folks are understandably confused because Dollar Tree announced on Twitter a while ago that it accepts Apple Pay, but its FAQ section says it's a no-go.
Here's a snapshot of Dollar Tree's FAQ that clearly outlines that you cannot use Apple Pay as a form of payment.

It seems pretty clear-cut, right?
Well, let's take a quick peek at Dollar Trees' Twitter.

The plot thickens…
So who should you believe, Dollar Trees' FAQ or Twitter?
The… answer… is… both.
The Apple Pay tweet was sent out on April 30, 2020, so the company likely implemented this technology across its stores.
We did a little reconnaissance, and it turns out you cannot use Apple Pay online, but select Dollar Tree stores are equipped to accept it as a form of payment.
Check out what we saw when we attempted to purchase an exquisite, competitively priced vase: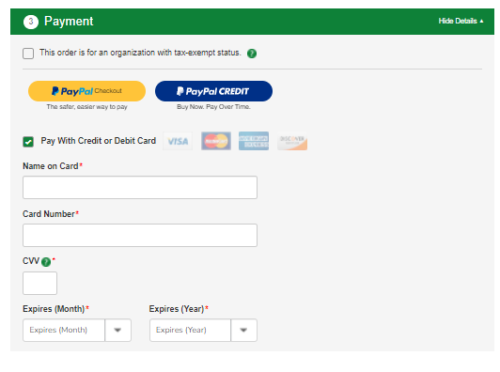 Notice anything missing? Because we did.
Let's take a closer look.
Enhance…

As you can see, the checkout is missing an option to purchase this vase via Apple Pay. We also checked to see if Dollar Tree was being sneaky and tried loading up the cart with other products in hopes that Apple Pay would appear.
But it didn't, so case closed.
This certainly is a bummer for anyone who uses Apple Pay as their go-to payment provider online, but there is a silver lining… Dollar Tree does accept other payment options.
Let's take a quick look at what they are.
>> See Also: Does Michaels Accept Apple Pay?
What Payment Options Does Dollar Tree Have?
If you want to shop at Dollar Tree, you are free to use these methods instead of Apple Pay.
Dollar Tree accepts:
Debit cards such as Visa Card, American Express, and MasterCard

PayPal Discovery

PayPal Credit
Is this the most exhaustive list of payment options around?
No. But it's enough… for now.
Hopefully, Dollar Tree will add Apple Pay to its online store down the road, but only time will tell. We'll keep you in the loop if we catch wind of any pertinent info about it accepting Apple Pay.
The good news is that other stores take Apple Pay.
But who are they? Stick around to find out.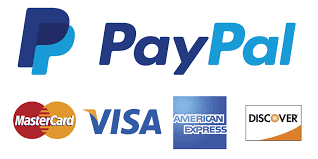 Dollar Tree Competitors That Accept Apple Pay and Google Pay
Dollar Tree's competitors include clothing and food stores, retail outlets, other dollar store franchises, and pharmacies. This means that there are quite a few competitors to choose from. For example, 99 Cents, Walmart, and Dollar General accept Apple Pay.
Other companies include:
Best Buy

Rite Aid

Walgreens

IKEA

Costco

JCPenney

CVS

Ace Hardware
It's also worth mentioning that all the companies above also accept Google Pay as a form of payment. You can check Apple Maps for stores that accept Apple Pay. Alternatively, you can contact customer order support representatives.
Now that you have a list of which competitors accept Apple Pay, we're going to provide some interesting tidbits about Dollar Tree before we close this out.
About Dollar Tree
Dollar Tree was founded in 1986, and today it operates over 15,000 stores across the country. It's headquartered in Chesapeake, Virginia, and its first store was located in Norfolk, Virginia.
Dollar Tree is owned by a holding company called Dollar Tree, Inc. This company has grown significantly since its inception, through a combination of organic growth and acquisitions.
In 2010, Dollar Tree acquired Family Dollar, which more than doubled the size of the company.
Dollar Tree is a publicly-traded company, with its stock being listed on the NASDAQ stock exchange under the ticker symbol "DLTR".
Should You Use Apple Pay at Dollar Tree Stores?
Apple Pay is a fantastic payment provider. If it's your go-to, there's no reason not to use it in-store at your local Dollar Tree. Just remember that the company does not accept purchase orders online with it.
One reason many prefer to use Apple Pay is that it boasts increased security. Apple even states that it is more secure than using a debit or credit card.
Here's what Apple has to say about its payment method:
"Apple Pay is safer than using a physical credit, debit, or prepaid card. Face ID, Touch ID, or your passcode are required for purchases on your iPhone, Apple Watch, Mac, or iPad. Your card number and identity aren't shared with merchants, and your actual card numbers aren't stored on your device or on Apple servers."

— Apple Inc.
We're not security experts, but the logic makes sense. Google Wallet has similar security features, so it could be a suitable alternative if you're a security-minded shopper.
Another reason people prefer Apple Pay is that it offers an added layer of convenience. Your phone is readily accessible and is one second away from use. It's not a wad of crumpled cash in your pockets or a card concealed in some long-forgotten pouch.
Final Words
After a lengthy investigation, we can confidently say that you should speak to customer support representatives to find out if your preferred Dollar Tree store accepts Apple Pay.
The tweet we uncovered was written in April 2020, and we couldn't find an update on whether you can use Apple Pay at every physical location in 2022. That being said, you can purchase goods with a wide range of cards as well as PayPal — not to mention other contactless payment methods.
We also found sources that said that Dollar Tree accepts Samsung Pay, but we couldn't verify these claims. Considering that the Dollar Tree Tweet mentioned contactless payments, it's possible.
There is a long list of competitor stores where Apple is accepted in-store and online in the meantime.
But for now, if you want to shop online at Dollar Tree, your options with Apple Pay are limited to select stores.
Dollar Tree and Apple Pay FAQ
Does Dollar Tree Accept PayPal?
Dollar Tree does accept PayPal as a method of payment. Unlike Apple Pay, you can use PayPal to make online purchases on Dollar Tree's website. This is good news for folks who don't want their credit card info online.
Does Family Dollar Accept Apple Pay?
Family Dollar does offer a touch-free shopping experience with Apple Pay. It also accepts the following payment methods: Tap to Pay with Visa, Mastercard, and Google Pay. It's nice to see that Family Dollar is also keeping with the times.
What Form of Payment Does Dollar Tree Accept?
Dollar Tree accepts debit cards (American Express, Visa, MasterCard) Apple Pay, PayPal Discovery, PayPal Credit, and Google Pay. There are quite a few options, so most shoppers will be able to find a form of payment that fits them best.