The Stock Dork is reader supported. We may earn a commission, at no additional cost to you if you buy products or signup for services through links on our site.
Everyone knows Lego, the children's toy that inspires creativity and design. Lego is one of the longest-running children's toys on the market, consisting of sets of bricks and instructions that result in some fascinating products.
Kids love them, and parents love the inspiration they provide but not the mess they can leave behind. Here's what you need to know about Lego stock, and the investing surrounding the company.
Lego Stock: A Brief History
Founded in 1949, The Lego Group actually started over a decade earlier with their original designer, the Danish carpenter Ole Kirk Christiansen. In 1932, Christiansen began making wooden toys in his town of Billund, Denmark.
As he saw success, he officially named his company Lego. The name came from the Danish phrase leg godt, which means "play well" when translated.
In 1947, Lego began producing plastic toys in addition to their traditional wooden toys. Within two years the success of these plastic toys had led to significant development of their products, and in 1949 the first modern Legos were released.
These were the first version of the plastic bricks we are familiar with today, originally dubbed as Automatic Binding Bricks. It didn't take long for this new design to see success, and under the direction of Christiansen's son, Godtfred, marketing for the plastic toys changed.
Godtfred saw the potential to present the toy as one that inspires creativity and fosters learning, appealing to both parents and kids alike. Before the toy could move any further forward, a few things had to be taken into consideration.
At the time, the toy didn't interlock diversely enough, and the company decided to improve upon the design. Over five years of research and development later, the first modern Lego bricks were made available in the year of 1958.
The company updated the bricks' overall design and material used, making them reliable and strong. These original designs are still the ones being used in today's sets.
Lego Stock: Branching Out
With the success of the modern Lego brick, The Lego Group began to extend their reach in the market, with new sets made specifically for a younger audience. In the late 1960's, Lego introduced a bigger brick for less coordinated hands called Duplo.
These larger bricks allowed for easier stacking, and were targeted at toddlers. Their dimensions were roughly twice the size of the original bricks.
To stand out from the crowd, Lego went even further in the 1970's, and began producing the minifigures that they are so well known for today.
Minifigures are the figures included in sets that represent people, animals, and robots. They have become a necessity in many sets, and an item that collectors seek as much as they do full sets.
In addition to creating new products, Lego began creating partnerships with other companies and franchises, making them even more popular.
The original themes of Lego sets were simple but effective; things like pirates, space, and the wild west comprised many popular sets. Due to the popularity of the toy, partnerships with franchises emerged.
These partnerships include huge names in pop culture, including Star Wars, Minecraft, and Harry Potter. With these collaborations came the opportunity for more products than just the building sets.
Video games based on the Lego sets in the Star Wars and Harry Potter series were produced and saw massive success in the video game industry for Lego fans and video game enthusiasts alike.
Lego Stock: Highly Collectible
As with anything popular, where there is demand there will be a market for collectibles. Lego sets are no different.
In fact, there are entire websites dedicated to tracking the value of Lego sets as well as pieces with fully operational marketplaces allowing you to buy and sell these items.
Lego's marketing and high demand cause the company to rotate their stock and sets offered on a nearly annual basis. As new partnerships come into play, new sets are developed and released, and old sets stop being produced.
Of course, because they are only offered for a limited time, the demand goes up, and kits that are now discontinued become heavily sought after.
As an example of this, we can look at the Millenium Falcon kit produced in 2017 for the Star Wars franchise. At the time of production, the kit sold for $799.99 from Lego and retailers.
Now, nearly four years later, the value of the kit in new condition has appreciated to almost $1,100 and will only continue to appreciate as time goes on.
Experts can track the value of these sets simply, and have seen trends where the sets value will rise and fall, like its own little stock market. When an updated version of a set releases, the previous version tends to lose value.
If you're looking to snag a 2017 Millenium Falcon, keep your eyes peeled for an updated kit, and the 2017 price should fall.
That being said, while you may not be able to invest in the company using the stock market, the Lego market itself can prove to be valuable for investing if you can accurately predict pop culture trends.
Can You Buy Lego Stock?
While there is a ticker on the NASDAQ labeled LEGO, it is not for The Lego Group, rather, it is for the Legato Merger Corp. The Lego Group is not publicly traded on the stock market, as it remains a privately owned company.
At this time there is not a date set for an IPO. With as well-recognized and connected as The Lego Group is, if the company were to go public the stock price would likely be high.
Can You Buy Lego Stock: Who Owns Lego?
The Lego Group is owned by KIRKBI A/S, a private holding and investment company owned by the Kirk Kristiansen's family, who hold about 75% of the company.
The remaining 25% is owned by The Lego Foundation, a company dedicated to the original intent of the building blocks made so many years ago; Learning through play. As you can see, the founding family cares deeply about their product and its purpose-driven intent.
Lego Stock Price?
At this point in time, there is no available stock price for The Lego Group, due to the company being privately owned. Until the company has an IPO and becomes publicly traded, there will be no accurate stock price available to the public.
Can You Buy Lego Stock: How Much is Lego Worth?
As of 2021 it is estimated that The Lego Group is worth nearly $6 billion. During the COVID-19 pandemic, sales of Lego sets surged, allowing the revenue for the company in 2020 to reach $2.1 billion alone, surpassing that of competitor Mattel.
Can You Buy Lego Stock: Lego Competitors You Can Invest In
In the toy making industry there are several competitors of The Lego Group that are able to be invested in while the company remains privately owned.
Bandai Namco Holdings (OTCMKTS: NCBDY)
Bandai Namco is a Japanese video game development company that has branched out into the plastic model world in more recent years.
While they do not produce model kits that are simple structures like Lego does, they do share similarities with The Lego Group in terms of their partnerships.
Bandai Namco owns the rights to the Mobile Suit Gundam franchise, a wildly popular animated series centered around advanced robotics. As part of this franchise, Bandai Namco produces plastic model kits that are accurate to the models found in the Gundam series.
These kits have more likenesses to the plastic model airplanes that we are used to seeing in hobby stores, containing the same amount of detail those kits do.
In addition to the Gundam franchise, Bandai Namco has paired with Star Wars to create movie-accurate model kits, as well.
With the resurgence of Star Wars into popular culture with the new movies coming out in the last few years, these kits are highly sought after and are rather expensive, as most Star Wars memorabilia can be.
Mattel Inc. (NASDAQ: MAT)
One of the longest running toy making companies in the US, Mattel is one of The Lego Group's largest competitors. Mattel is the second larges toy maker in the world, only second to The Lego Group.
The company is currently comprised of three different business segments; Mattel North America, Mattel International, and American Girl. Mattel is home to some of the most well-known toy brands in history, including Barbie, Hot Wheels, and Masters of the Universe.
In addition to these toys aimed at older kids, Mattel produces Fisher-Price products, which are marketed to a younger audience, similar to the same demographic that Duplo targets. Barbie and Hot Wheels are highly collectible, just like Lego sets and pieces are, and create a market of their own in collectors' circles.
On a more educational basis, Mattel produces the American Girl brand, a very popular doll made for young kids. These dolls each come with a unique backstory and information related to a significant historical period.
The American Girl doll company also offers custom dolls made to look like their owners, a feature unique to the brand.
Hasbro, Inc. (NASDAQ: HAS)
Hasbro is another household name in the United States when it comes to toys.
Hasbro has made a name for themselves in many industries, not just toy making, including entertainment and media, as well as board games, with their acquisition of board game makers Parker Brothers, as well as Milton Bradley.
Some of the more popular brands under the Hasbro umbrella include Transformers, Power Rangers, Nerf, Monopoly, and Furby. As with all trends, they rise and fall in popularity, and Hasbro has equipped themselves with properties that come in and out of fashion with a few that stand the test of time.
Examples of this are Transformers and Power Rangers, which have spawned many new iterations of the property in an attempt to stay fresh throughout their life cycles.
Notably, Hasbro also owns Wizards of the Coast, the company responsible for the popular trading card game Magic: The Gathering, as well as Dungeons and Dragons.
These two franchises are immensely popular, with Magic creating an entire subculture and economy based on the trading cards. The value of these cards is similar to rare Lego sets, and as they age and become harder to find they only increase in value.
Funko (NASDAQ: FNKO)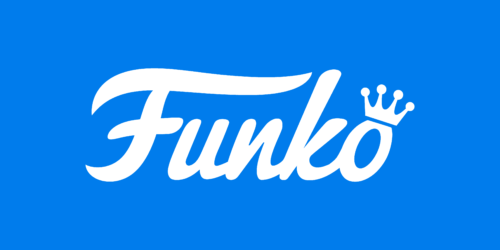 Another plastic toy company, Funko is one of Lego's competitors in the collectibles market. The youngest company on our list of competitors to invest in, Funko was founded in 1998 and quickly made waves in the toy-making industry.
Funko touches on all generations of popular culture, producing vinyl figures with likenesses to thousands of characters in hundreds of franchises.
Franchises range from properties like Betty Boop and The Cat in the Hat all the way up to current pop culture icons like the heroes of the Marvel Cinematic Universe.
Rarity comes to play in the desirability of Funko figures, with some being harder to find than others. This rarity lends itself to higher aftermarket prices once the run of figures has ended, much like the price of Lego sets that have been discontinued tend to skyrocket if popular.
Lego Stock: Final Thoughts
The Lego Company is a dedicated toy-making company that has made creativity and learning through play its sole mission. This desire to fuel young minds and make learning interesting has led them to immense success in the toy-making industry.
While you cannot buy Lego stock, there are plenty of stock options in their competitors.
As the company has produced more and more sets, and discontinued older sets, the highly sought-after kits have made a small market for themselves when you consider collectors and after-market value.
Currently, the company is not publicly traded and is still owned by the founding family, the Kirk Christiansen family, whose holdings and investments company holds 75% of the company.
As the world's largest toymaker, and certainly the most popular one, if the company is to go public you can expect stock prices to be high and only rise as Lego continues to grow and expand.