7-11 (7-Eleven) is one of the largest convenience store chains worldwide, famous for its 24-hour open stores and focus on convenience. But today, customers also want convenience in making payments, which is why many are asking: does 711 take Apple Pay? We checked out all payment methods that 711 takes.
Do 7-Eleven Gas Stations Take Apple Pay?
7/11 does take Apple Pay and has since 2018.
In a news release on 10th Sep'18, the company declared that you can now use Apple Pay at 7/11 stores and other mobile payment systems.

This is true for those convenience stores that double up as gas stations, but Apple Pay is only accepted inside the store, not at the pump.
However, there is a workaround to this.
Does 711 Take Apple Pay at the Pump?
7-Eleven does not take Apple Pay at the pump in the usual tap-to-pay way. It only accepts Apple Pay inside the stores at the moment. However, you can use Apple Pay at the pump differently. You can link Apple Pay as a payment method to the 7Rewards app.
To do this, you just need to:
Download the 7Rewards app from either App Store or Google Play Store.

Sign in to the app.

Go to the funding methods section.

If your Apple Wallet is configured, you will automatically see Apple Pay there.
Enter the amount you want to load into the 7Rewards wallet and click on Apple Pay. You will be asked to authenticate the transaction using Touch or Face ID. Afterward, you can use it to buy fuel.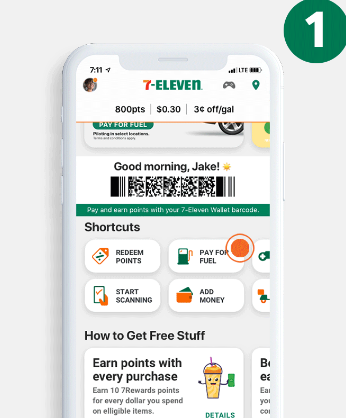 You can use this simple process to pay for the fuel at 7-Eleven gas stations:
Tap on 'Pay for Fuel' or 'Fuel Now' in the app.

Select pump number

Set the amount that you want to pay

Choose Apple Pay as the payment method

Add funds to the wallet

Start pumping fuel.

Once you finish, you will get your receipt on the app and the email ID you linked with it.
Thankfully, there are no loading or transaction fees if you combine Apple Pay with 7Rewards to make payments for gas. Using Apple Pay is an excellent way to collect reward points for frequent customers of 7/11 gas stations.
Each 1000 reward points accumulated is worth a dollar of spending at 7/11. Moreover, you get a discount on the gas that you are purchasing.
How Do I Use Apple Pay at 7-Eleven?
Inside the stores, you can use Apple Pay as you use it everywhere else. But before you do that, you will need to set up your Apple Wallet.
To set up your Wallet, you should have three things:
An Apple device with either Touch ID or Face ID enabled

A credit or debit card that Apple Pay can work with

Your device should be logged in to your Apple account
All good so far?
Then the next step is to add your card to Apple Wallet and make it ready for use at any Apple Pay store.
But before you do that, you need to find Apple Wallet on your device.
On your iPhone, look for the wallet app.

For Apple Watch, you need to go to the Watch app on your paired iPhone and find "Wallets and Apple Pay" under there.

For iPads, go to Settings and then "Wallet and Apple Pay."

For Mac users, go to system preferences and find the "Wallet and Apple Pay" app.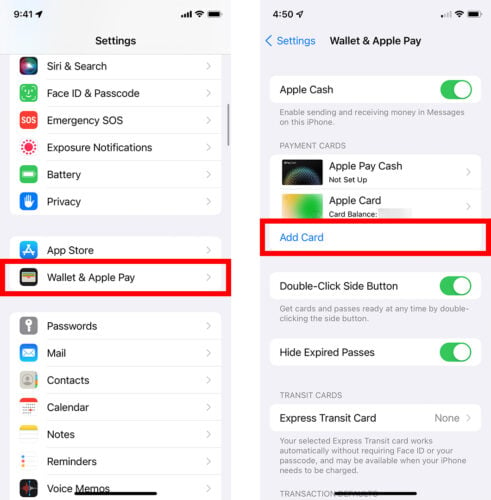 Found it?
Next, click on the "+" button on the top right, enter your card details and then press the Continue button.
And that's it! Your Apple Pay is ready to use.
Next, hop over to a 7/11 payment counter that accepts Apple Pay.
Tell the cashier that you will pay with Apple Pay.

Keep your Apple device near the NFC reader.

Double-click the side button to open Apple Wallet.

Authenticate the transaction using either Touch ID or Face ID.

Keep the device close to the contactless payment reader for a few seconds.
You will see a green checkmark on your iPhone/iPad or feel a slight buzz on your Apple Watch to confirm the transaction.
What Payment Methods Does 7-(Eleven)Take?
7/11 accepts a variety of payment methods. These include:
Credit cards

Debit cards

Contactless payments apps like Apple Pay and Google Pay

Gift coupon

7-Eleven gift card
Only about half of 7-Eleven stores accept EBT as a payment method. You can only purchase specific categories of items with EBT.
What Gas Stations Accept Apple Pay?
Apple Pay has recently become a universally accepted payment option, and gas stations are also jumping on the bandwagon.
Here's a small list of gas stations that accept Apple Pay right now:
ARCO (All stations)

Chevron (Most stations)

Circle K (Most stations)

ExxonMobil (Most stations)

RaceTrac (All stations)

Speedway (All stations)

Wawa (All stations)

Texaco (All stations)

Costco (Only Visa cards accepted)

Cumberland Farms (All stations)

Casey's General Stores (All stations)

RaceWay (All stations)

TA (All stations)
This is not a complete list. There are several others where you can use Apple Pay and pay for gas.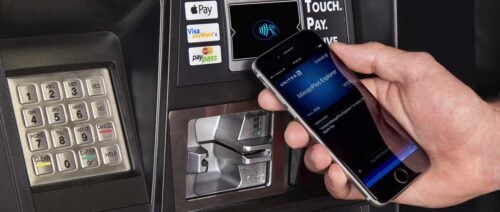 How Do I Find a 711 Near Me That Takes Apple Pay?
711's use Apple Pay at all locations. However, you might still want to ensure whether your neighborhood 7-Eleven is using Apple Pay.
Don't worry. There is an easy way to do that. You don't even have to call anybody or check it on the internet!
All you need is your Apple device and the Apple Maps app.
Here is what you need to do:
Open Apple Maps

Search for 7-Eleven near me or ask Siri to do it for you

Click on the one you want to go to

Scroll down to the information section.

Check if it says "accepting Apple Pay" or has the contactless payment logo.
If you find the logo, you are good to go. If you don't, keep your cards or wallet handy before going to the store.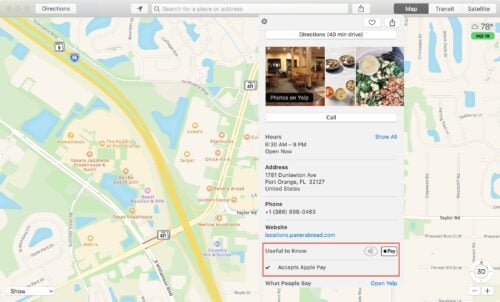 What Gas Stations Do Not Accept Apple Pay?
Despite Apple Pay becoming the default payment method for many people in the US, some places still do not use Apple Pay.
Here is a list of gas stations where you will have to carry your credit or debit card:
Billups

Clark Brands

Crown

Delta Sonic – Buffalo, New York

Etna

Fastrip

Pilot Flying J

GasTrac

Getty

Gas Land Petroleum

Holiday

Pilot

Road Ranger

Sam's Club

Thorntons Inc.
However, these gas stations accept cards and cash, so you can always fall back on the tried and tested methods to pay here.
Final Thoughts
You can use Apple Pay at 7/11 stores all over the country. However, 7/11 does not take Apple Pay at their gas station pumps. You can, however, use their mobile wallet app 7Rewards to pay.
You can use fund 7Rewards with Apple Pay and then pay at 7/11 gas pumps. This way, you also get a lot of reward points and benefits. However, we hope that 7/11 starts accepting Apple Pay at the pump in the future in the usual way as well.
Customers may not like downloading a separate app just to pay at 7/11. Apple Pay is better accepted, and more and more customers will want to use it directly at their gas stations.
7-11 FAQs
Does 7-Eleven Accept Google Pay?
Yes, 7-Eleven accepts both Apple Pay and Google Pay. It has been accepting Google Pay since 2018 as well. At the 7/11 gas stations, you can pay with the 7Rewards app. You can add Google Pay as a payment method in the app (just like we discussed adding Apple Pay) and pay for gas.
Does 7/11 Take Samsung Pay?
Yes, 7/11 takes Samsung Pay as well. It accepts any mobile payment apps that use the NFC payments interface to pay. However, just like Google Pay and Apple Pay, 7/11 accepts Samsung Pay only in-store. You must link it to the 7Rewards wallet to pay at gas stations.