Shell is the leading oil company in the world by brand value. But does Shell take Apple Pay? Get the full scoop on whether Shell accepts Apple Pay and its other payment methods.
Does Shell Take Apple Pay?
Yes, Shell takes Apple Pay directly at most locations and through its Shell app at all locations. To use Apple Pay directly, you will need to go to a Shell gas station with Apple Pay as an option at the pump.
You can also link Apple Pay as a payment method to your Shell app. The Shell app will work at all Shell gas stations.
Can I Use Apple Pay at the Shell Gas Pump?
Yes, you can use Apple Pay at Shell gas pumps. You can use Apple Pay directly if the gas pump has a contactless card reader.
To use Apple Pay, you must first set up Apple Wallet with your Apple device's credit card or debit card information. You can do this by going to the Apple Wallet app and clicking on the "+" button to add your card info.
Next, scan your card and enter the remaining details. You can even add your Shell credit cards here to keep getting your reward points at Shell.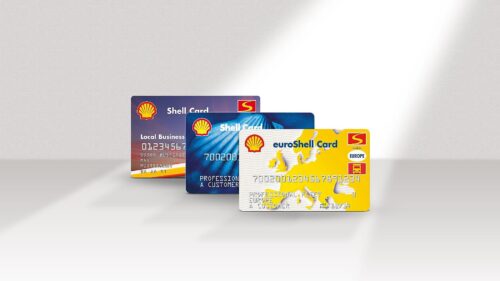 Press continue. If your bank or card provider asks for more details, you need to provide those outside the app.
Once all that is done, you are now ready to pay. Just go to a Shell gas station, enter your fuel quantity and fill up your car as usual. When you need to make payments, just show your iPhone to the contactless payments reader.
You will get a side button, which will open Apple Wallet on clicking.
Next, authenticate your payment by either using Touch ID or Face ID on your iPhone. Then, show your phone to the payment receiver. The app will show a green checkmark in a few seconds to indicate that your payment was successful!
Using Apple Watch
If you are using an Apple Watch, the process is slightly different. You can access Apple Wallet for Watch by going to the Apple Watch app on your phone.
Next, go to Wallets & Apple Pay, and enter your card details like earlier. This will complete the process of configuring Apple Pay.
When you go to the gas pump, unlock the pump and fill in your gasoline as usual. Then show your Apple Watch at the contactless payment counter.
You will see a side button pop up on the Watch. Double click to access Apple Wallet and the card you want to use. Next, choose the card and then show your Apple Watch again at the payment counter.
In a few seconds, you will feel a slight buzz on the watch and hear a beep sound to confirm that your payment was successful.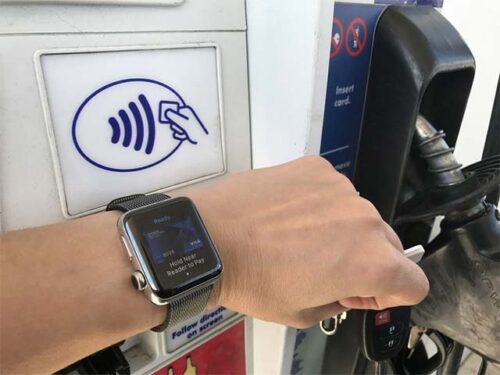 What Is the Shell App?
The Shell app is a convenient way for you to purchase fuel and other items at a Shell gas station and earn rewards at the same time.
It has many rewards and benefits for regular Shell users.
With this single app, you can:
Pay at both the gas station pump or in store for your purchases.

Earn reward points on every purchase that you make.

Move up loyalty tiers and earn greater rewards as you purchase more and more.

Pay with a huge variety of payment methods.
To use this app to pay at Shell gas stations, simply download the app and sign into it.
You can use the map feature to locate a Shell gas station nearby. Next, go to the pump and unlock it by entering the pump number on the app.
The app will show you the payment methods that you can use.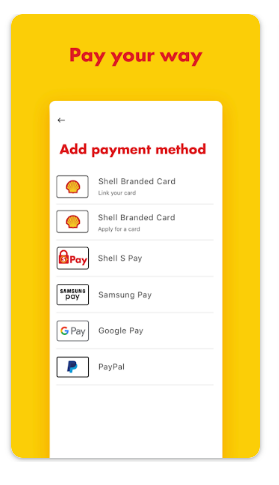 What Payment Method Does Shell Accept?
You can use the following options to pay at Shell using its App:
Shell co-branded credit cards

Shell S-Pay (a digital wallet that you can link to a checking account)

Shell pumps also accept Apple Pay, Samsung Pay, and Google Pay

PayPal.
If you are paying at the store, you can also use the following methods:
Cash

All major credit cards (Visa, Mastercard, Amex, and Discover)

Debit Cards

Shell gift cards

EBT cards
Note that you can only pay for groceries (specific food items) at Shell stores with EBT cards. You cannot pay for gasoline at Shell using EBT.
How Do I Find a Shell Near Me That Takes Apple Pay?
Some shell stations near you may not accept Apple Pay directly, and you will need to download the Shell app to use Apple Pay at these locations.
If you don't want to go to the trouble of downloading a separate app, there's an easy way to figure out which gas station you should head to. And it's right there in your hand – the Apple Maps app on your iPhone!
Just open the Apple Maps app, and type gas stations nearby. You can ask Siri to do it for you too!
Then go to the gas station that you want to visit and click on it. Scroll down and reach the information related section that talks about payments.
Do you see an Apple Pay logo somewhere or a contactless payments symbol? If yes, you should be able to pay with Apple Pay. If not, you might want to find a different location instead!
What Gas Stations Accept Apple Pay?
Besides Shell, many other gas stations have started taking Apple Pay today. Some accept it at the pumps, others inside the store.
And then there are some that don't take Apple Pay even now. To avoid going to gas stations that don't take Apple Pay, read the list below before you go:
ARCO (All stations)

Chevron (Most stations)

Circle K (Most stations)

ExxonMobil (Most stations)

Phillips 66 (Most stations)

RaceTrac (All stations)

Speedway (All stations)

Wawa (All stations)

Sunoco (All stations – need to download its app)

Casey's General Stores (All stations)

Kwik Fill/Red Apple (Most stations)

RaceWay (All stations)

TA (All stations)
Can't find your gas station on this list? Well, all hope is not lost. You can always be entirely sure using the Apple Maps method described above.
Final Thoughts: Does Shell Take Apple Pay?
Shell has enabled a convenient array of options to pay for gasoline directly in stores and at the pump. Not only can you use Apple Pay, but you can also use most other mobile wallets. You can also use Shell's own Shell Pay wallet to pay.
This will certainly give an advantage to Shell over its competitors, as more customers will choose to pay digitally going forward.
Shell Payments FAQs
Does Shell Take Google Pay?
Yes, Shell does take Google Pay.
Google Pay has tied up with mobile payment gateway service provider P97 to let customers pay at Shell gas stations using Google Pay. You can also like Google Pay in Shell's app and make payments in the same way that you can do with Apple Pay.
Does Shell Take Samsung Pay?
Yes, you can link the Samsung Pay app to Shell Pay as a payment method. In fact, you can add most mobile wallets to the Shell app and make payments at the pump using this method.