Kentucky Fried Chicken (KFC) is the king of fried chicken the world over and serves more than 12 million customers every day. But does KFC take Apple Pay and make their fast food even faster? Let's see what payment methods KFC takes.
Does KFC Take Apple Pay?
Yes, KFC takes Apple Pay. It was one of the early adopters who started taking Apple Pay way back in 2016.
According to its CIO, Chris Caldwell, KFC decided to offer Apple Pay and other apps to provide ease of use and functionality to their customers.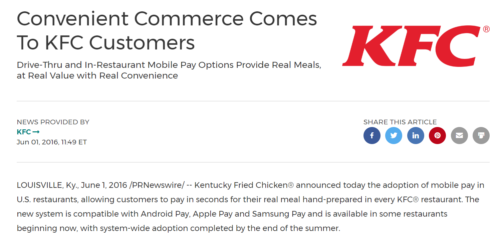 Apart from Apple Pay, KFC also identified other contactless payment apps like Google Pay and Samsung Pay for payments.
Can You Use Apple Pay at KFC's Drive-Thru?
Yes, you can use Apple Pay both in-store as well as at KFC drive-thrus. KFC started taking Apple Pay in its drive-thrus at the same time as it did in the stores.
Moreover, you can even use Apple Pay for mobile orders at KFC. KFC is completely Apple Pay friendly!
Can I Pay with My Phone at KFC?
Yes, you can pay with your phone at KFC. Since KFC implemented NFC-based card readers in 2016, payments with a phone are effortless.
For example, if you want to use Apple Pay at KFC, you can tap your phone on their payment counter and make the payment.
But before you do that, you need to first configure Apple Pay with your credit cards or debit cards.
How to Use Apple Pay at KFC
The first thing you need to do is to set up your Apple Wallet app.
Apple Wallet will only work if you satisfy three main criteria
You must have a Touch ID or Face ID enabled iOS device.

You must be logged into the Apple cloud.

Your credit card should be compatible with Apple Pay.
Sounds good so far?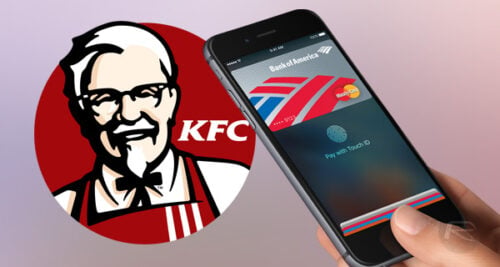 Next, you need to find and open the Apple Wallet app. How you do that depends on the device you are using. On iPhones, you should be able to find Apple Pay right on your home screen.
For Apple Watch, go to the Watch app on your iPhone and then search for Wallets and Apple Pay.
If you are using an iPad, you can find Wallets and Apple Pay under Settings.
Found it?
Next, add your credit card or debit card details to Apple Wallet. This is quite simple — all you have to do is hit the "+" button on the top.
It will open up a screen where you enter your card details. You can also scan your card details into your phone directly.
Once you are done, press continue. Your bank or card company might ask you to perform some further formalities, but after that, you should be all set.
Using Apple Pay at KFC
When you go to the KFC store, you'll place your order like you normally do. Let the cashier know that you want to pay with Apple Pay.
Once they have punched in their order, they will turn the contactless payments reader toward you. At this point, you will notice a side button popping up on your iPhone (or if you are using Apple Watch, then there as well).
Double click this button, and it will take you to the Wallet app. What you need to do next depends on how you use security on your phone.
Touch ID
If you use Touch ID, the phone will ask you to press your thumb against the Touch ID button. This ensures that it is you who is making the payment. Next, keep the phone as close as possible to the payment counter.
In a few seconds, a green checkmark will appear on your phone, and the payment will be complete!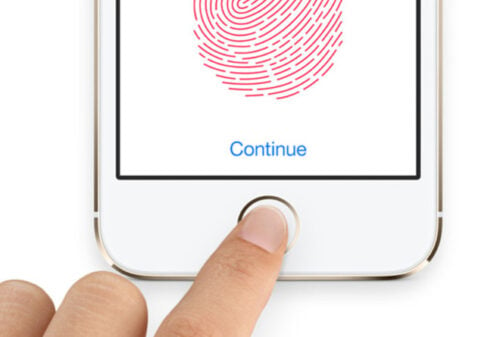 Face ID
For Face ID, you have to look at your phone to unlock the wallet app. Fun fact: Face ID is even more secure than Touch ID!
The risk of someone cracking Face ID recognition is one in a million, whereas that of Touch ID is one in 50,000!
Anyhow, at this point, the phone will open up the wallet app, and you can choose which card you want to pay with.
Next, keep your phone near the payment counter and wait for a few seconds. It will show you a green checkmark if everything goes right, and you can carry your chicken out like a king!
Apple Watch
If you are using an Apple Watch, payment is even simpler. Just keep your watch near the payment machine and wait for a few seconds.
Your watch will give a slight buzz or a light beep, and that's your cue to collect your order and move out.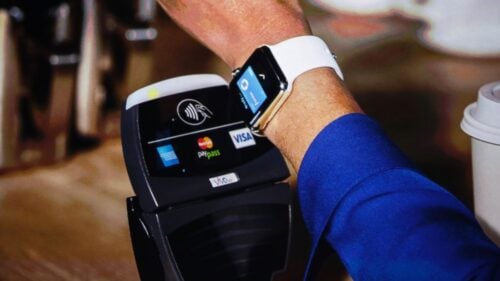 How to Use Apple Pay at KFC for Mobile Orders?
You can also place mobile orders through the KFC app or the KFC website. And what's more, you can use Apple Pay to pay there as well!
To place a mobile order, you just need to log in to its app or site.
Next, you can find a KFC restaurant near you, or choose the one that you already know about.
There are two options — quick pickup and delivery. Select delivery. Next, choose your order from the menu items. You can make customizations as you go along.
Once you are done, proceed to the "My bag" section. Enter your name and address details.
At the bottom, you will find the payment options. If you already have Apple Pay configured on your device, it will show up there.
Proceed to make payment and then click on Place Order!
Does KFC Have Tap-to-Pay?
Yes, KFC does have tap-to-pay as well. If you want to use a credit card at KFC and remain contactless, tap to pay is the way to go.
Tap to pay is short-range wireless communications; it is similar to the technology on which Apple Pay and other contactless apps also work.
You can use tap to pay for enabled cards and mobile apps at both KFC stores and in their drive-thru locations.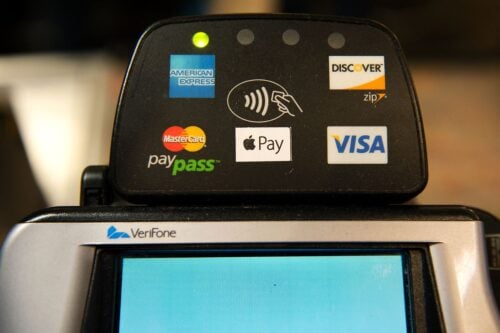 What Payment Methods Does KFC Take?
KFC takes a wide variety of payment methods in its stores.
Even within wireless payment methods, they accept everything from NFC To EMV chips and magstripe.
Here are the main options to pay for your finger-lickin' good chicken:
Credit cards (Visa, MasterCard, diners, Amex)

Debit cards

Apple Pay, Google Pay, Samsung Pay

PayPal and Venmo

Cash

Gift cards
To put it simply, KFC will take anything that can be scanned, swiped, or tapped as far as payments are concerned.
What Fast-Food Restaurants Use Apple Pay?
Fast food restaurants have been big on Apple Pay from the start.
These companies need to be the fastest to provide food. And what better way than Apple Pay to make payments faster?
That's why there's a long list of fast-food restaurants that take Apple Pay. We are listing below only a handful:
El Pollo Loco

Popeyes

Papa John's

Pizza Hut

Baskin-Robbins

Firehouse Subs

Subway

Chili's

Denny's

Hooters
There are, of course, many more, but these should be enough for most food cravings.
How to Find a KFC Near Me?
Finding a KFC is easy. You can use the store locator on its website, or you can use the map functionality on the mobile app.
All you have to do is to go to either of these and then enter the city or zip code that you are in. On the mobile app, you can even let the phone find your location on its own. It will suggest the nearest KFC locations to you.
There is another way to search for a KFC near me: you can use Apple Maps. With Apple Maps, you will also get 100% reliable information that the store you are going to uses Apple Pay.
To use this method, just open Apple Maps and search for "KFC near me." When you find a location that you are interested in, just click on it and scroll down.
At the bottom, you will find payment information about the store. If you see an Apple Pay logo or a contactless payment logo there, you are solid.
If you don't find one, it might be one of the few locations left out that still don't accept Apple Pay at KFC. In that case, we suggest you find a different KFC location!
Final Thoughts: Does KFC Take Apple Pay?
KFC was one of the early adopters of Apple Pay, and it has made buying your favorite fried chicken simple and straightforward.
Most customers today are hooked on Apple Pay as their default payment method, and that's the market that KFC has tapped into. In fact, some fried chicken joints like Zaxby's and Bojangles that don't take Apple Pay are missing out on all those customers.
Let's hope that these stores also start to take Apple Pay in the near future.
KFC Payment Methods FAQs
Does KFC Take Google Pay?
Yes, KFC takes Google Pay. It brought on Google Pay at the same time as it started accepting Apple Pay in 2016. You can pay at the store or even at the drive-thru when you are using Google Pay. You just need to have Google Pay configured on your machine.
Does KFC Take Cash Apple Pay?
Yes, you can pay with cash at KFC in-store and at the drive-thru. However, you cannot order online with the KFC app or website and pay for it with cash. But who wants to use cash when there are so many other, better ways to