Taco Bell serves nearly 2 billion customers, most of them in the US. That's fresh Tacos handed out to 4 million hungry customers a week! Many want to know: does Taco Bell take Apple Pay and other contactless payment options? We're here to answer.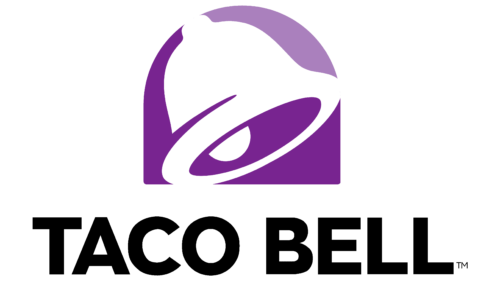 Does Taco Bell Take Apple Pay?
Yes, Apple Pay is accepted at Taco Bell. You can get your favorite Mexican-inspired food without having to carry your card to their outlets.
In fact, Taco Bell was the first quick-service restaurant (QSR) to accept Apple Pay back in 2019 itself, as part of Apple Pay's efforts to get more retailers to accept it.
By now, you can also pay with Google Pay and Samsung Pay at Taco Bell.
What Is Apple Pay?
Apple Pay is Apple's contactless payment app, integrated with its payment method management tool Apple Wallet. It lets you pay your tabs at restaurants and other retailers by showing your Apple device to the Apple Pay-enabled contactless payment reader.
You can store your card details in Apple Wallet and then pay at any store that accepts Apple Pay without having to carry the card physically.
Apple Pay works for Apple devices such as iPhones, iPads, and Apple Watch.
Why Should You Use Apple Pay?
Apple Pay makes payments easier. You don't have to lug around your cards all the time: all your money stays digital.
It's also a more secure way to pay: it encrypts your personal details such as your name and credit card details when you shop. This way, the store's card reader never gets your personal details, and moreover, each transaction is authenticated with your face ID or fingerprint ID.
What's more, Apple Pay is accepted almost everywhere now, and you don't have to pay any fees or commissions when using it.
Apple Pay also lets you use Apple Cash in your messages, through which you can send and receive money from people you know by simply sending an iMessage.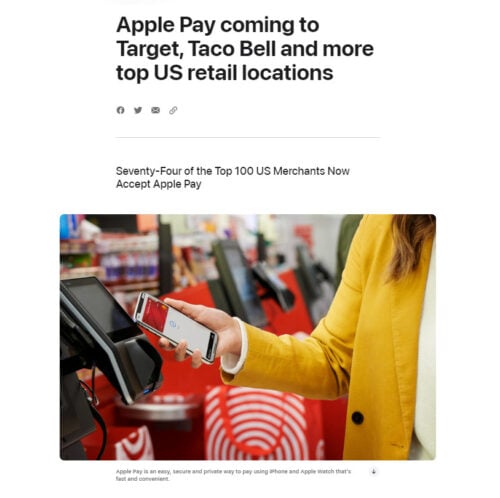 How to Use Apple Pay To Make Payments in Taco Bell
To use Apple Pay to pay at Taco Bell, you need to first set it up on your iPhone or Apple Watch. Let's look at how to do that.
Setting Up Apple Pay
To set up Apple Pay, you first need to add a payment method to your Apple Wallet.
But before that, you need to make sure that your iOS device and the payment method that you want to use are compatible. Here's what you need to do next:
Click on the "+" button in your Apple Wallet app

Select the option to add cards and continue

Scan your card or type in your details
Your Apple Pay should be ready to use now. Whenever you see a cash register with the Apple Pay sign, you can use it to make your payments.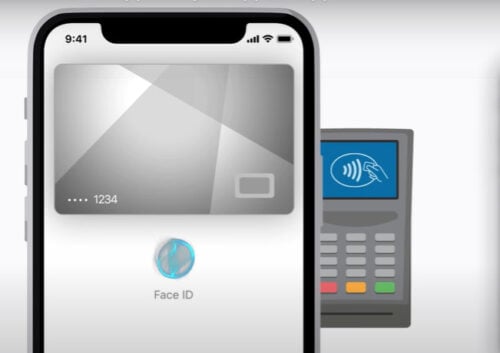 Using Apple Pay to Pay Your Bills at Taco Bell Restaurants
Once you have placed your order, just look for the Apple Pay accepted sign at the counter.
Unlock your phone and hold it near the cash register.

You will see a side button on your Wallet app to pay. Double-click on it.

You need to authenticate the payment by using Face ID, Touch ID, or pin, and then press "done."

Hold the device close to the cash register and wait for the green checkmark.

And that's it! Your payment will be processed, and you will receive a confirmation.
Easy, wasn't it?
Does Taco Bell Take Apple Pay At the Drive-Thru?
Yes, you can pay through Apple Pay at the Taco Bell drive-thru as well. You need to follow the same process at the drive-thru as you would at the cash register.
The drive-thru employee will show their cash register at the window after you order.
You need to bring your iPhone close, double-click on the side button, authenticate payment and then wait for a few seconds for payment to complete.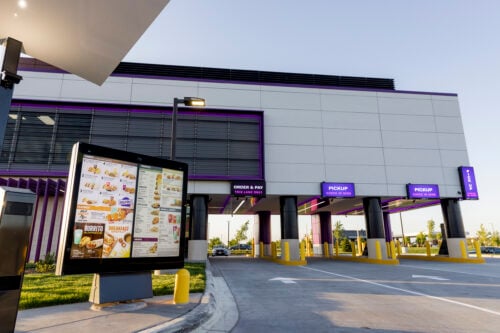 Does Taco Bell Take Apple Pay on its Website?
Yes, you can order on Taco Bell's website using Apple Pay as well. Just like on the app, you need to:
Select your order

Choose your store

Select drive-thru or in-store

Go to payments and choose Apple Pay

Make Payment and go to the outlet you chose at the designated time
Can You Use Apple Watch to Pay At Taco Bell?
Yes, you can. You need to make sure that your Apple Watch is paired with your phone.
Done?
Next, you need to use your watch just like your iPhone. Unlock it and hold it next to the payment register.
You will hear a ping sound, which confirms the two devices are talking to each other. When you see a green checkmark on the Watch, it means payment is complete.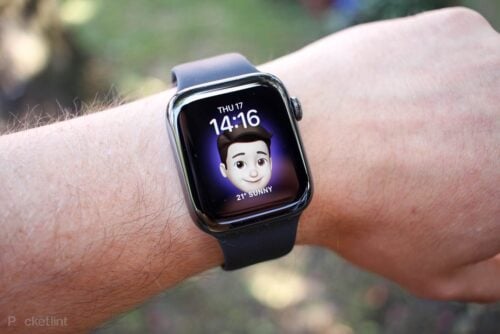 What Is the Taco Bell App?
The Taco Bell app is an all-in-one solution to ordering food at Taco Bell without any hassle.
You can use the Taco Bell app to:
Order and pay from anywhere

Set up a time to pick up your order

Skip Taco Bell's queue when you reach the store

Get deals and benefits

Customize your choices

Get reward points

Track order status
In a nutshell, it's a nifty little thing that lets you get your tacos and burritos faster.
How to Use the Taco Bell App
To use the Taco Bell app, you need to first select the order that you want.
Choose your tacos, burritos, and drinks. You can also customize them to perfection. Then press on checkout.

You need to select a pick-up location and choose either drive-thru or in-store for the pickup method.

If you have already set up Apple Pay as we showed you earlier, it would be visible in your payment methods. You can also select other payment options like credit or debit cards

If you choose Apple Pay, you will need to double-click the side button, authenticate the payment and wait for the confirmation. That's it!

Go to the Taco Bell you chose at the designated time, and your order will be ready for you to pick up.

What Payment Methods Does Taco Bell Take?
So now that we know that Taco Bell does accept Apple Pay, here's a list of other payment methods that Taco Bell also takes:
Debit cards and Credit cards from Visa, Discover, and Mastercard

Cash

Apple Pay, Google Pay, and Samsung pay

PayPal

Taco Bell gift cards

Taco Bell e-gift cards
At Taco Bell online, you can also use PayPal to make payments. The process for using Google Pay and Samsung Pay is almost the same as Apple Pay.
You need to show your device to the near field communication (NFC) payment reader and the transaction will happen in a few seconds.
What Fast-Food Restaurants Take Apple Pay?
A lot. Did you know that over 85% of all retailers in America have Apple Pay accepted signs at their counters?
But we are talking fast food places here, so we have compiled a small list of your favorite fast-food joints that use Apple Pay:
El Pollo Loco

Taco Cabana

Chili's

Freshly

Panera Bread

Arby's

White Castle

Baskin-Robbins

Jamba Juice

Whole Foods

As of 2019,

Moe's Southwest Grill has started accepting Apple Pay

in some locations.
It's not a complete list, but fast-food joints are signing up rapidly, and we will keep adding as they do. Here are some fast food places that still do not accept Apple Pay:
Burger King

Graze

Taco John's
It's a shame that some retailers are still holding out on using Apple Pay.
How Do You Know What Companies Accept Apple Pay?
So what do you do if you are planning to eat out but aren't sure whether your favorite food joint accepts Apple Pay or not?
Did you know that you can find which places take Apple Pay with just your iPhone apps?
Yep, the folks at Apple were smart enough to integrate this information into the Apple Maps app. All you need to do is:
Open maps on your iPhone

Click on the fast-food place or any other store that you would like to visit

Swipe up to get to the information section for that store

Go to the "things to know" section

If you see the Apple Pay logo or "accepts Apple Pay" somewhere, you're good to go. If not, you are going to have to carry your wallet!
Final Thoughts
Unlike some of its competitors, Taco Bell does accept Apple Pay. You can use Apple Pay for both drive-thru and dine-in orders. You can also use Apple Pay on the Taco Bell app and Taco Bell website for payments.
This gives Taco Bell a leg up on some of its competition with limited payment methods. In the world of fast food, convenience is paramount, and this taco titan gets it.
There's a sea of restaurants that already take Apple Pay, so you have a lot of options if you're dining out. Some fast-food mainstays are holding out, but they might change their tune soon if more customers weigh in.
Taco Bell and Apple Pay FAQ
Does Taco Bell Have Tap to Pay?
Yes, Taco Bell has tap to pay. It uses a NFC-enabled screen machine to accept contactless payments from Apple Pay, Google Pay, and Samsung Pay. To use Google Pay or Samsung Pay, just hold your Android mobile near the NFC-enabled cash register, authenticate a payment, let it process for a few seconds, and you're done!
Can You Use Apple Pay at McDonald's?
Yes, you can use Apple Pay at McDonald's, both in-store and at the drive-thru. McDonald's also lets you use Apple Pay in its mobile ordering app. After placing your order, and authenticating the payment, just click on the side button for Apple Pay and hold your Apple device next to the cash register. Your payment will happen in a few seconds.
Does Chick-fil-A Take Apple Pay?
Yes, Chick-fil-A does take Apple Pay. You can pay with Apple Pay at Chick-fil-A in-store, at the drive-thru, in its app as well as on their website. In stores and at the drive-thru, just show your Apple Pay-enabled phone to the NFC-enabled payment device. On the app or website, choose Apple Pay when asked to select payment options.