Sonic drive-in revolutionized the fast food business with its curbside speakers and roller-skating carhops that delivered orders directly to the car. Today it serves at more than 3,600 locations across 46 states in the US. But, does Sonic take Apple Pay? Read on to find out.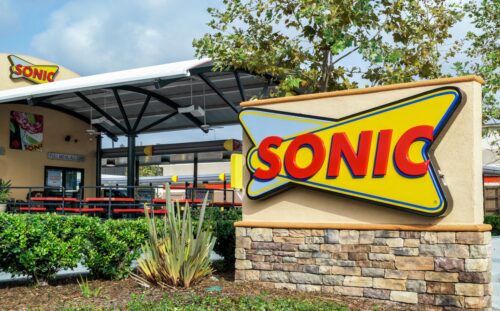 Does Sonic Take Apple Pay?
Yes, Sonic Drive-In does accept Apple Pay. It had confirmed it to the site appleosophy.com way back in 2019.

However, it allows Apple Pay only as a payment method on the Sonic app, not in the usual way you might be accustomed to.
Sonic locations are equipped with near-field communication (NFC) readers installed at ordering stations, but those are not activated now.
The company has only made Apple Pay an option for payment on order ahead orders on its app. Sonic does not take Apple Pay at its drive-in locations through the usual "tap to pay" on an NFC reader method. It also offers Apple Pay customers some rewards for using it in its app from time to time.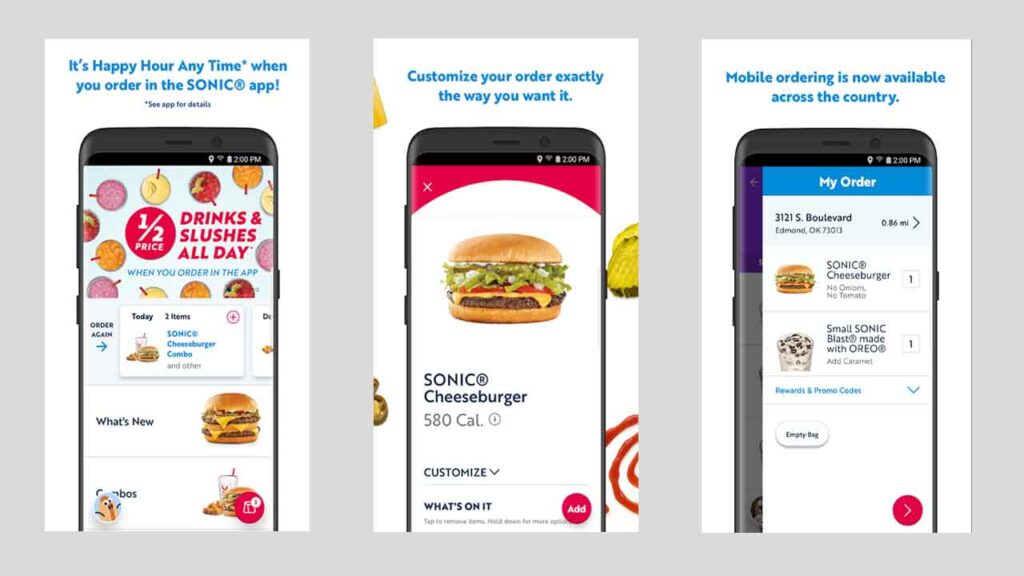 How to Use Apple Pay at Sonic
Apple Pay is a mobile wallet and contactless payment method that Apple Inc. launched in 2014.
It is accepted at more than 90% of retail stores in the US today and at most fast food joints, gas stations, and other retail outlets. Using your Apple Pay account at Sonic is like using it for payment on any other website or app.

If you have an iOS device with your Wallet app configured, Apple Pay will automatically appear as a payment method while ordering.
To set up Apple Wallet, you need to make sure of three things:
Your phone has either Touch ID or Face ID enabled.

You have a credit or debit card that Apple Pay accepts.

Your Apple device is logged into Apple's cloud server.
Did you say yes to all the three above? Then you are ready to set up your Apple Wallet.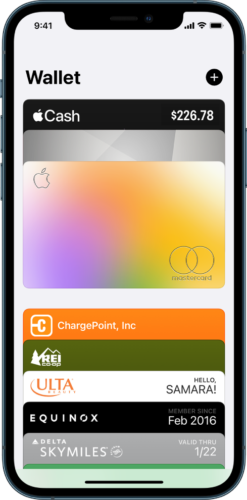 Accessing Apple Wallet
To do that, you need to access the Apple Wallet app first. Depending on the device, there are different ways to reach Apple Wallet.
On your iPhone, just search for the Apple Wallet app. It should be there in the standard list of apps.
For Apple Watch, you can access it by going to the Apple Watch menu on your phone and then accessing Wallets & Apple Pay
On an iPad, you need to go to Settings and then access Wallets and Apple Pay
For Mac devices, you need to go to System Preferences and access Wallets and Apple Pay. After you have reached Apple Wallet, the next step is to enter your card details.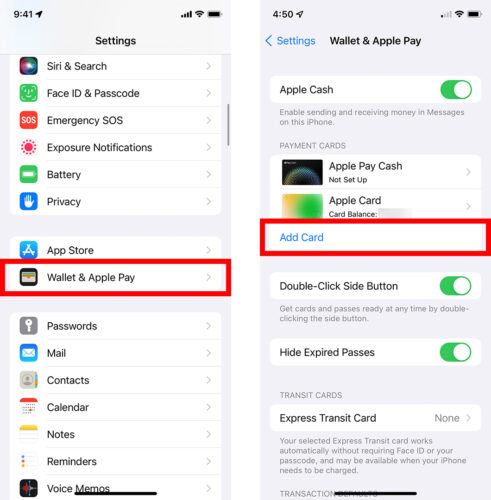 Adding a Card To Apple Wallet
To add a card to Apple Wallet, you just need to:
Click on the "+" button at the top.

Enter your card details, name, CVV number, and expiry date.

Press continue.
In some cases, your bank or card provider will ask you for external verification. Once you are done with that, Apple Pay is now set up on your device.
Paying with Apple Watch
Sonic does not take Apple Pay through the tap-to-pay method, so as of now, you cannot use Apple Watch to place orders. You can use Apple Watch to make payments only through NFC technology.
So if you go to a store with an NFC reader, and your Apple Pay is configured for your Apple Watch, you can show your watch to the reader. In a few seconds, it will ask you to open the wallet app and confirm the transaction, after which the transaction will complete.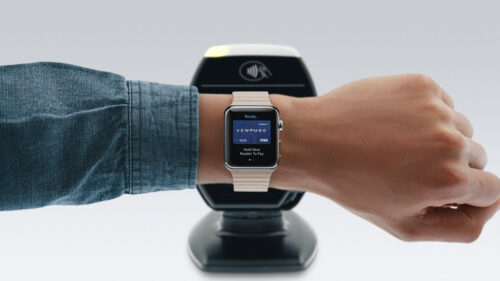 This way, you never have to take out either your phone or your cards at a payment counter. Unfortunately, this option is not available at Sonic drive-in, at least for now.
Does Sonic Deliver?
Sonic drive-in does not deliver directly. However, you can order Sonic online through food delivery apps such as UberEats, GrubHub, DoorDash, etc.
You can place an order on these delivery platforms, make payment through Apple Pay and get your burgers, fries, and sodas delivered for a small delivery fee. In most cases, the delivery happens in under half an hour.
Can I Pay With My Phone at Sonic?
Yes, you can use the Order ahead option on the Sonic mobile app and make payments. Then, when you drive into the selected location, you can simply pick up the order and drive out.
Typically, orders are ready within minutes, so you can order just before you are about to arrive and leave without stopping for long.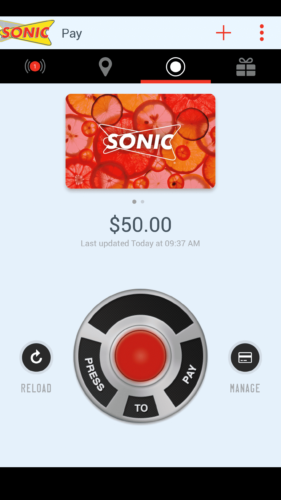 What Forms of Payment Does Sonic Accept?
As we shared earlier, Sonic accepts Apple Pay. But apart from that, it also takes other traditional forms of payment at its drive-thru locations, including:
Credit cards

Debit cards

Cash

Sonic Gift Card
Apart from these methods, it also accepts Apple Pay in its app as well as its website for ordering ahead.
What Fast-Food Restaurants Use Apple Pay?
Many fast-food restaurants support paying with Apple Pay where you can use it normally through an NFC payment processor.
Some of these include:
In-N-Out Burger

Whataburger

Dunkin' Donuts

Krispy Kreme

Raising Cane's

Jollibee

Chuy's

Taco Cabana

Pizza Hut

Your Pie

Maggie Moo's

Jeni's Splendid Ice Cream
How to Find a Sonic Near Me?
To find a nearby Sonic drive-thru store, you can either visit its website and enter your desired locations, or check it out on your phone.
On the Sonic app, go to the maps section and choose the location which you want to visit. You can also find Sonic outlets that are near your location automatically.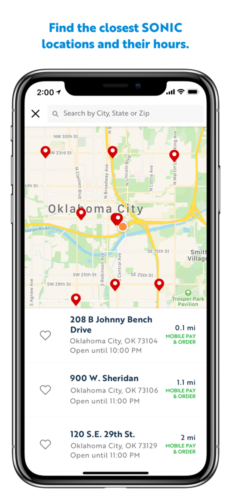 Benefits of Using Apple Pay
Apple Pay is fast, convenient, and secure.
If you have ever forgotten your wallet at home and wanted to buy something, you would instantly understand why Apple Pay is a lifesaver.
No one likes carrying their wallet all day and fumbling around for cards at every payment platform. Apple Pay serves the market of such customers.
Moreover, it has several security layers, unlike physical cards. Your card details and other things are never shared at any point directly. All information transfer is encrypted by Apple and happens through the NFC method, which does not need internet or Wi-Fi.
Every transaction is also verified by your fingerprint or Face ID, which is another layer of security. Apple Pay is contactless, so it also keeps the germs away from you.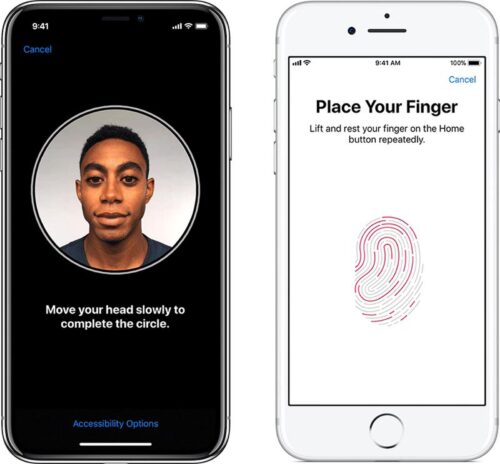 Final Thoughts: Does Sonic Take Apple Pay?
Sonic has made Apple Pay available only as a payment option in its app.
You can use it with your iOS device after configuring your Apple Wallet and making payments while ordering ahead. We hope that, in the future, Sonic will also accept Apple Pay at its drive-thru locations using the tap-to-pay method as well.
Until then, you can always order online from food delivery apps using Apple Pay and get its yummy burgers and snacks delivered to your door.
Sonic and Apple Pay FAQs
Does Sonic Take Google Pay?
No, Sonic does not take Google Pay at its drive-in locations. In fact, it does not accept any tap-to-pay options at its drive-ins. It only accepts Apple Pay on iOS devices. And that only works when used to place "order ahead" orders through their app.
Does Sonic Take Samsung Pay?
No, Sonic does not take Samsung Pay, either. It does have NFC readers installed, but it has not activated them. You can "order ahead" with your credit card or debit card on the Sonic mobile app if you want to make contactless payments.
Does Sonic Take Tap to Pay?
No, despite having NFC readers installed in many of their locations, it does not accept tap-to-pay. Sonic has not issued any statement suggesting why it has done this. Hopefully, it will be adding tap-to-pay as a payment method in its drive-thrus very soon.