As one of the largest and most popular fast-fashion retailers, Zara has been a go-to destination for fashion enthusiasts worldwide.
With trendy designs and affordable prices, it's no surprise that shoppers are always on the lookout for great deals from this fashion powerhouse.
With the holiday season approaching, many want to know: does Zara have a black friday sale as well?
In this article, we explore everything related to the Zara Black Friday sale, including frequently asked questions and shopping tips. So let's dive in and discover the best ways to make the most out of Zara's much-anticipated Black Friday sales.
Does Zara Have a Black Friday Sale in 2023?
The answer is a resounding yes! Zara has been known to take part in Black Friday sales in previous years. The retailer typically offers a plethora of deals, discounts, and promotions during these events, both online and in stores.
Its sale typically runs between Black Friday and Cyber Monday, but sometimes it also ends on Sunday evening.
Those looking for affordable, stylish clothing items and accessories can score some great deals during Zara's Black Friday sales. However, the details of the sale's offers, duration, and specific products vary each year.
Timing of Zara's Black Friday Sale
Historically, Zara's Black Friday sales begin on the fourth Friday of November, coinciding with the widely celebrated shopping event. The sale typically lasts throughout the day, but due to the high demand, it is advisable to shop early for the best selections.
True Zara fans know that Zara has been known to provide early access to their Black Friday sale for online shoppers on the Zara app in the past.
This generally occurs slightly before in store opening hours, allowing eager customers who prefer online shopping to snag their favorite items before the rush.
To stay updated on Zara's Black Friday sale timing and potential early access offers, it's recommended to keep an eye on their website, social media, and any promotional emails you may receive from them.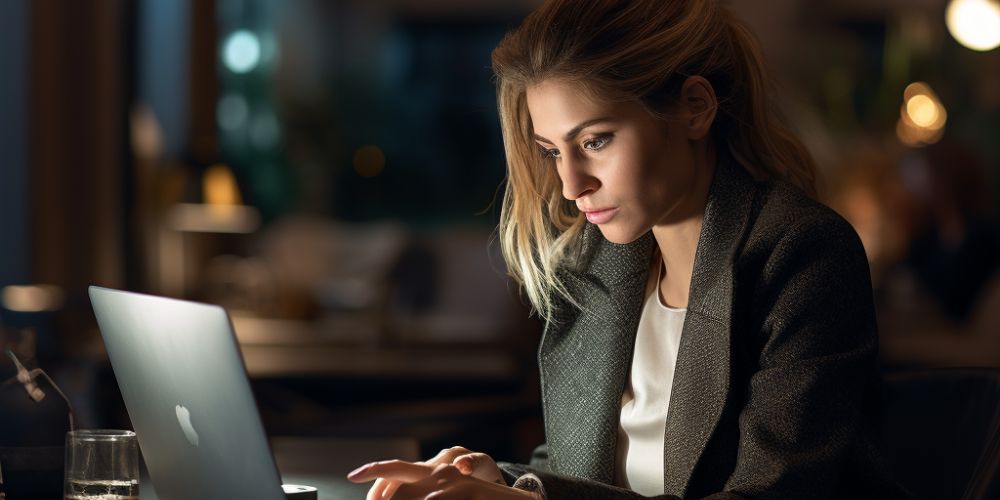 What kind of deals to expect from Zara's Black Friday Sale
To provide an accurate picture of what to anticipate during Zara's Black Friday sale, it's useful to examine the types of offers and discounts provided in the past.
Zara has been known to offer across-the-board discounts on all items in previous years, such as a flat 30% off on everything both online and in-stores. Additionally, the retailer may also present exclusive deals on certain categories or popular items like coats, jackets, and denim.
While there is no definitive way to predict the exact details of Zara's upcoming Black Friday sale, it's reasonable to expect similar discounts and offers based on historical trends.
Keep in mind, though, that specific promotions may vary from one year to another, so make sure to stay informed by following Zara's announcements on their website, newsletter, or social media channels.
Online vs. In-Store Shopping
Both online and in-store shopping methods present their pros and cons during Zara's Black Friday sale. Shopping online has the advantage of convenience, allowing customers to avoid crowded stores and long lines, while also providing early access to the sale event in some cases.
Additionally, with Zara's online store, shoppers can compare prices, have a detailed overview of sizes, and quickly check for product availability.
However, in-store shopping during Zara's Black Friday sale also has its merits. For one, customers can try on items in person, ensuring the perfect fit before making a purchase.
Additionally, in-store shoppers can also get their hands on exclusive deals and find items that may be out of stock or unavailable online.
Ultimately, your decision to shop online or visit a Zara store during Black Friday may depend on your personal preferences and shopping style.
Shopping Tips for Zara's Black Friday Sale
Zara's Black Friday sale is an excellent opportunity to upgrade your wardrobe at discounted prices, but to make the most of the event, it's essential to have a game plan. Here are some useful tips that will help you navigate Zara's Black Friday sale effectively:
Prepare a wishlist
Before the Zara sale begins, browse through their website and make a priority list or wishlist of items you have your eye on. This will save you time during the sale and ensure that you don't miss out on popular items that get sold out quickly.
Be ready for the sale launch
As mentioned earlier, Zara's Black Friday and Cyber Monday sale can be a high-demand event.
To increase your chances of snagging your favorite pieces, be prepared to fill up your online shopping cart as soon as the sale kicks off or when early access becomes available for online customers.
Keep an eye on stock and sizes
Popular items like winter sweaters tend to sell out fast during Zara sales, so be sure to keep an eye on stock levels and sizes. If an item that's high on your priority list is running low in stock or your size, move quickly to add it to your cart.
Check return policies
As with any sale, it's crucial to understand the return policies associated with your purchases. Review Zara's return policy before shopping to know what to expect in case you need to make a return or exchange.
To stay updated on any last-minute deals or discounts, make sure you're following Zara on their social media channels and have signed up for their promotional emails. These platforms are excellent sources for additional sale alerts and updates.
Planning Your Budget for Zara's Black Friday Sale
One important aspect that's often overlooked when shopping for Black Friday sales is budgeting. Planning a budget for Zara's Sale can prevent impulse purchases and help you shop wisely, making sure your money goes to the best deals.
Before the sale starts, consider setting up a separate fund or budget specifically for this event. Review your financial situation and decide how much you're willing to spend. It's also wise to prioritize items you need most and limit splurge items to ensure you don't overspend.
If you're an avid Zara lover, or even if you're just looking to upgrade your wardrobe, consider long-term investments. Items like high-quality outerwear, durable denim, or timeless footwear can last several seasons and often provide better value for your money over time.
Remember, while the deals might be attractive, the goal of the sale isn't to spend all your money, but rather to save while getting items you need or want.
The Impact of Zara's Sustainability
In recent years, Zara has made efforts to improve their sustainability and lessen their environmental impact. Part of their initiative includes offering more products made of sustainable or recycled materials.
So, while you're scouting for the best deals during the Black Friday Sale, why not also take this opportunity to support more eco-friendly fashion?
Items from Zara's "Join Life" collection are made with more sustainable processes or materials and are often included in the Sale. By choosing these items, you're not only updating your wardrobe but also making a small step towards lowering the environmental cost of fashion.
Understanding Zara's Sizing
Zara, like many fashion retailers, has its sizing system. Understanding Zara's sizing chart can be especially important while shopping online during the sale.
Zara's website provides comprehensive size guides for both men's and women's apparel. These guides offer measurements for each size, making it easier to select the perfect fit.
Knowing your size can be particularly beneficial during the high-speed shopping frenzy of a Black Friday sale. It minimizes uncertainty and reduces the chance of having to return items that don't quite fit as you'd like.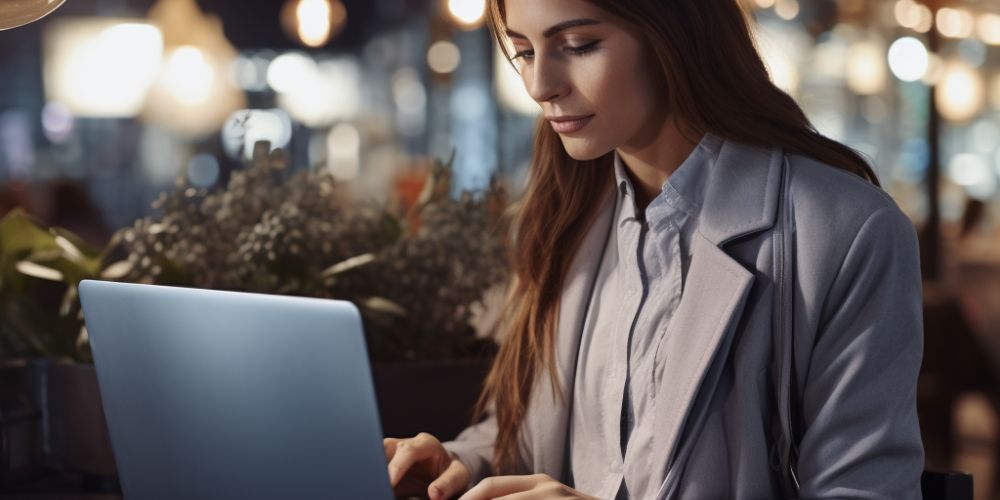 Zara Beyond Black Friday
While Black Friday is undeniably a major event in Zara's sales calendar, it's not the only time the retailer offers discounts.
Outside of their Black Friday event, Zara frequently runs additional sales and promotional events, particularly at the end of the season or during major holidays. These can include discounts on specific product categories or clearance sales on past season items.
As a dedicated bargain hunter, it's good to know when Zara announces a big sale so that you don't let opportunities to snatch up discounted Zara items remain limited to just once a year.
However, the size and scope of their Black Friday sale still make it a prime time for capturing substantial savings.
In conclusion, remember to enjoy the thrill of snatching up a good bargain during Zara's Black Friday sale, but also keep in mind these tips and insights to guarantee a successful shopping spree, whether online or in-store.
By preparing your wishlist, setting a budget, familiarizing yourself with Zara's sizing, staying informed, and shopping wisely, you're sure to make the most of Zara's Black Friday Sale.
Conclusion
Zara's Black Friday sale offers shoppers the perfect occasion to score fantastic deals on a wide range of stylish clothing and accessories.
By keeping the information provided in this article in mind, you can effectively navigate the sale and snag those must-have items this Black Friday. So prepare your wishlist, get ready for the event, and brace yourself for a memorable shopping experience!