Pining for a Mexican-style Burrito or Taco? Chipotle is the place to be today. But customers want more than just good food; they want it quickly and conveniently. And that's why many of them ask: does Chipotle take Apple Pay? We checked it out for you, and here are our findings!
Does Chipotle Take Apple Pay?
Chipotle does take Apple Pay. Chipotle began rolling out contactless payment reader machines in Chipotle restaurants and drive-thru locations in 2020. By now, its payment terminals have been upgraded across the board, so you will most likely be able to pay with Apple Pay at any of its locations.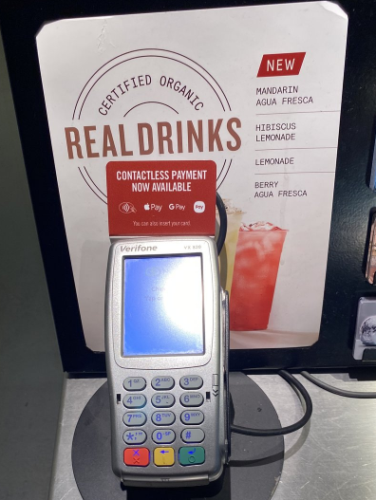 Can You Pay Chipotle Online with Apple Pay?
Interestingly, the Chipotle app already had Apple Pay in 2017. It has been accepting other contactless payment options since then. While you can pay online on Chipotle with Apple Pay through its mobile app, you cannot do it on Chipotle's website.
Currently, its website only supports credit cards for ordering Chipotle's yummy Mexican menu items.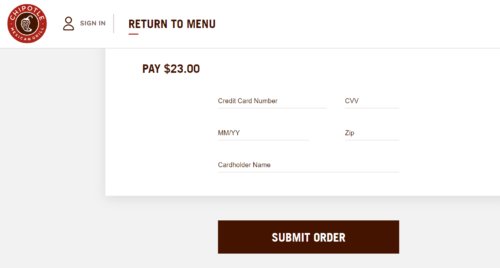 What Is Apple Pay?
Apple Pay is a contactless payment method devised by Apple for its iOS-based devices.
Apple Pay was launched in 2014, and since then, has grown from strength to strength. Today, more than 90% of retailers accept Apple Pay across the US. Recently, Apple Pay also introduced Tap to Pay, which will allow even small business owners to accept Apple Pay at their establishments.
Apple Pay works on your iPhone, Apple Watch, or iPad. It also works for Mac computers, as long as they have either Touch ID or Face ID for authentication.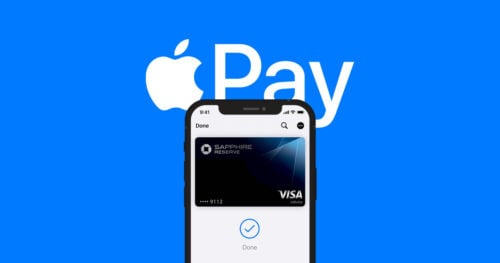 How Do You Set up Apple Pay?
To set up Apple Pay, you need to first make sure of three things:
You have an Apple device that has either Touch ID or Face ID in it.

You have a credit or debit card that works with Apple Pay.

Your device is signed in to Apple iCloud.
So far, so good?
Next, you will need to add a credit or debit card to your Apple Wallet so that when you make payments with Apple Pay, that card is charged. You will have to access the Apple Wallet app on your device to accomplish that. Depending on the device, there are various ways to do this.
On an iPhone, you can simply double-click the side button to reach Apple Wallet. If you are using an Apple Watch, you will need to make sure that it is paired with an iPhone. Then, go to the Apple Watch app on your iPhone and click on "Wallet & Apple Pay."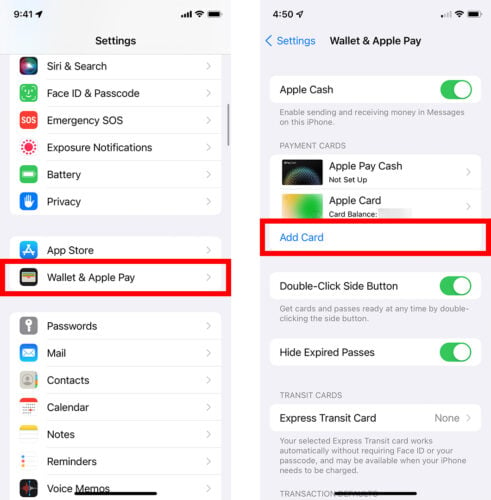 If you are using an iPad, make sure it has Touch ID, and the device is enabled. Then go to settings and click on "Wallet & Apple Pay"
If you are using a Mac device, click on system preferences and then reach the Wallet app.
After entering the Wallet app, you need to do the following:
Click on the "+" button on the top right of the screen.

You need to enter your card information, including your name, card number, CVV, and date of expiry.

Click on Continue or "Go."
Sometimes, your bank or credit card company may ask you for additional authentication before you can add a card. Once you have completed all of this, you are ready to now use Apple Pay at your favorite outlet.
Using Apple Pay in Chipotle
Now that you have Apple Pay set up let's get you those famous burritos you have been hankering for! First, select your order like you normally do. Once you are ready, go to a checkout line that has a contactless payment reader and tell the cashier that you want to pay with Apple Pay.
Depending on how you use your device for authentication, the next sections will guide you on how to make a payment with Apple.
Face ID
When using Face ID, it is important that your screen is clean and your camera is in perfect working condition.
To use Face ID, follow these steps:
When you are near an NFC cash register, your phone will start to show a side button.

Click this side button and open Apple Wallet.

The Wallet app will request authentication. Glance at your phone for a couple of seconds.

Once authenticated, Wallet will show you your default credit card.

You can change the card by scrolling down.

Once you select a card, keep your iPhone close to the payment machine.

In just a few seconds, you will get confirmation that the transaction was successful.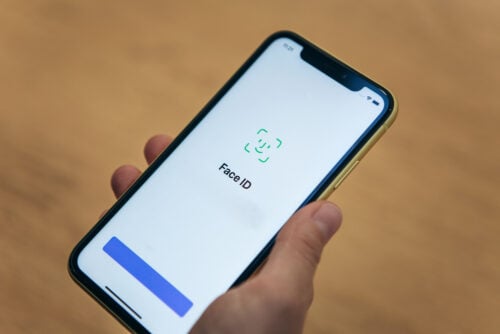 Touch ID
Touch ID has been available in Apple phones since iPhone 5S, so it is highly unlikely that your phone does not have it.
To use Touch ID with Apple Pay at Chipotle, follow these steps:
Choose your order.

Go to a counter that accepts Apple Pay as a payment method.

Double-click the side button on your iPhone.

Use your thumbprint to authenticate the transaction.

Choose which card you want to pay with.

Keep your iPhone close to the card reader.

In a few seconds, you will see a green checkmark to confirm the transaction.
Apple Watch
You can also use Apple Watch for paying at Chipotle. To accomplish this, you need to make sure that the Apple Watch is paired with your iPhone.
Next, follow these steps:
On your Watch, double-click the side button.

Choose your card in the Wallet app.

Place the Watch very near to the payment machine.

You will hear a beep and feel a buzz when the payment completes.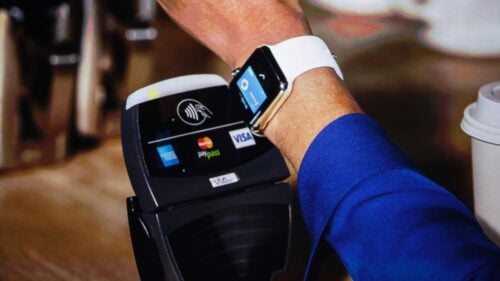 Pros and Cons of Apple Pay
Apple Pay is fast, easy to use, and secure. It has been gaining popularity for a long time with Apple users and is today the number one mobile payments app in the US.
However, there are some downsides to Apple Pay, such as its reach at smaller establishments.
Benefits of Using Apple Pay
The most important benefit is obviously convenience. No one likes to carry around their cards and wallets all the time, and Apple Pay solves that problem. Moreover, Apple Pay is more secure than cards since it does not use Wi-Fi or internet connectivity.
The use of NFC technology and your authentication with Touch ID or Face ID make Apple Pay super secure. Apple Pay is also solving the problem of contactless payment and is keeping both the customer and the cashier safe from germs.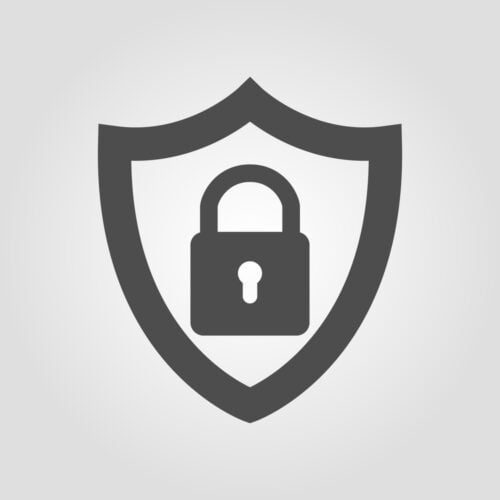 Drawbacks of Using Apple Pay
Firstly, Apple Pay works only for Apple devices, leaving out a significant chunk of users who want a contactless payment alternative. However, Google Play and other Android pay apps are taking up this space.
Moreover, Apple Pay still does not have significant coverage outside major retailers. If you are going to your neighborhood shop, it's unlikely they will accept Apple Pay. Apple recently introduced Tap to Pay to remedy this, but its adoption will take time.
What Forms of Payment Does Chipotle Accept?
Apart from contactless payment options such as Apple Pay, Chipotle also accepts a wide variety of traditional payment methods.
This includes:
Credit and debit cards

Cash

Prepaid Cards

Gift Cards
However, do note that Chipotle does not accept EBT cards. Its food is served as prepared, so it does not qualify for SNAP EBT programs.
Where Is Apple Pay Accepted for Fast Food?
When you are looking for fast food, Chipotle is not the only option. And, if you are an Apple Pay fan, you would like to know where to go before heading on to a fast-food restaurant. Some popular places, like Burger King, do not accept Apple Pay.
That's why we have prepared a list of some of the best fast-food restaurants that accept Apple Pay.
Moe's

Qdoba

Rubio's

Pizza Hut

Domino's

El Pollo Loco

KFC

Dunkin' Donuts

Krispy Kreme

Burger King

Whataburger

Chili's

Jamba Juice

Wendy's (*with exceptions)
This is, of course, not a complete list, but it's enough to get you started. We have also mentioned some of the best Mexican food restaurants that you can consider apart from Chipotle in this list.
How to Find Fast Food That Takes Apple Pay?
The above list may not be enough at all times. After all, there are so many choices and options when it comes to fast food in the US. What if there were an easier way to find a fast-food restaurant rather than searching for lists like this on the internet?
Surely, the smart folks at Apple would have made something like this?
They have!
And what's more, you hold it in your hands right now – an easy way to figure out where to go next if you want to use Apple Pay.
All you need to do is to:
Access the Apple Maps app.

Search for "fast-food restaurants" near me (you can also ask Siri to do it).

Locate a restaurant that you would like to go to.

Click on it and scroll down.

In the information section at the bottom, search for the Apple Pay logo or "Accept Apple Pay."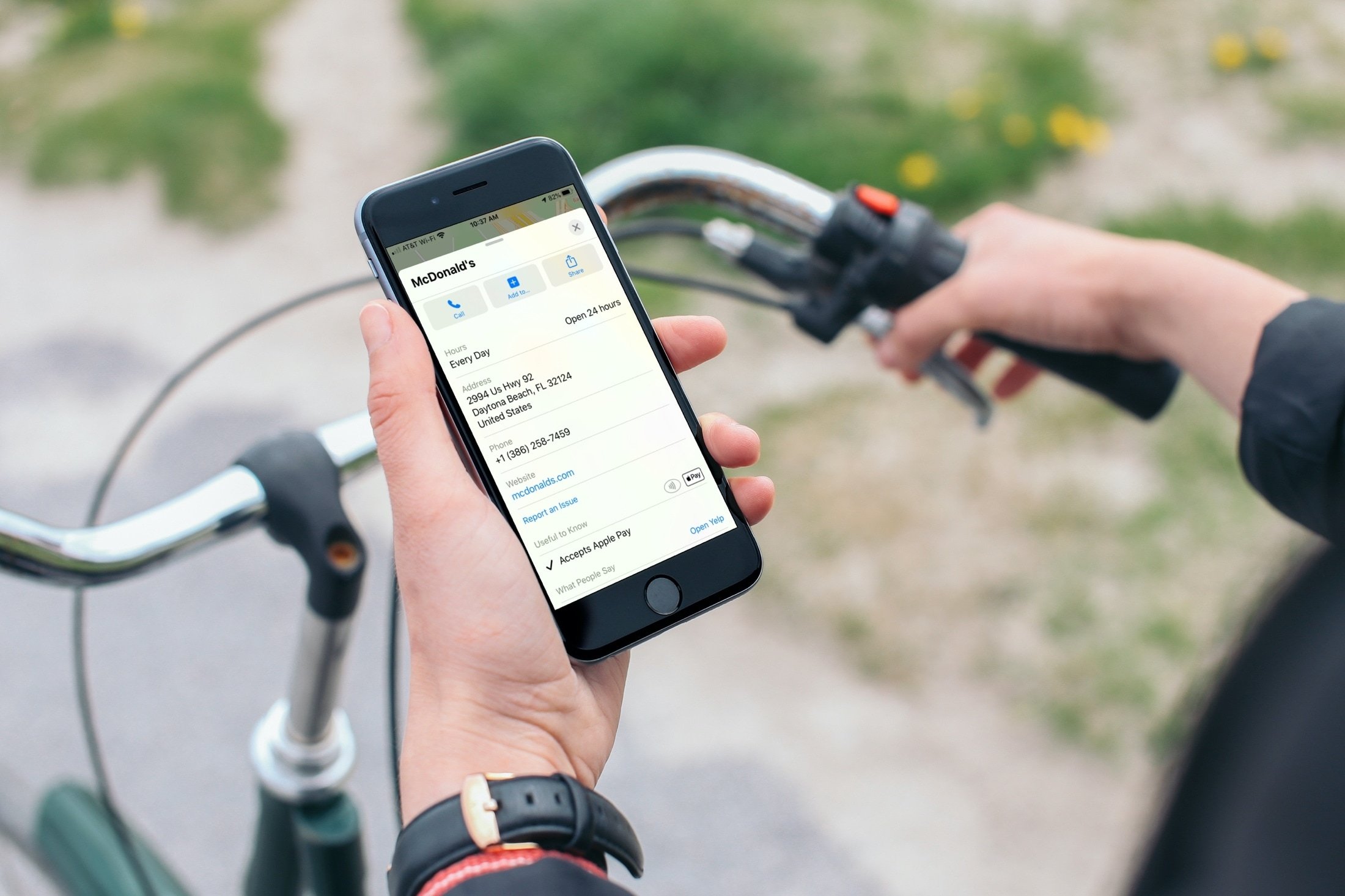 Did you find it? Get ready to go walletless!
If not, make sure you take your cards and wallet when you go.
About Chipotle
Founded in Denver, Colorado, Chipotle was named after a smoked and dried jalapeño chili pepper, a staple in Mexican food. Since 1993, Chipotle has been serving customers with Mexican-based food and today runs more than 3,000 outlets across the US and Europe.
Chipotle's motto is that food must be real, and it follows this to the hilt by using only 53 real ingredients, and no hidden foods and preservatives. Chipotle is famous for sourcing food and ingredients from only those suppliers who are conscious of the environment.
Here are some interesting facts about Chipotle:
If you want to eat more, order the Burrito bowl, not just the Burrito. It has

70% more food

.

Chipotle's famous Guacamole recipe needs 100,000 avocados every day!

Chipotle employs more than 100,000 people in the US, with an

annual revenue of $7.5

billion.

Despite popular misconceptions, McDonald's does not own or run Chipotle. The company divested its stake in 2006.

Chipotle also makes Pizza. The company has partnered with Pizzeria Locale in Colorado to offer customers an assembly line Pizza eating experience.

Chipotle does not franchise any of its restaurants, unlike its competitors.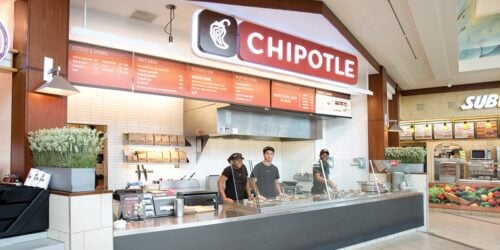 Final Thoughts
Chipotle has recently jumped on the wagon and now accepts Apple Pay at its store, as well as in drive-thru windows at nearly all locations. The company accepts Apple Pay in its mobile app as well and has been doing so for quite some time now.
The one thing that Chipotle needs to get right is to use Apple Pay on Chipotle's website as well. Hopefully, the company will roll this out in the near future, but only time will tell.
Chipotle FAQs
Can I Pay by Phone at Chipotle?
Yes, you can pay with your phone at Chipotle now. The company started accepting mobile payments through contactless payment terminals in 2020. While initially, it took time to reach Chipotle stores, by now, most of its restaurants and drive-thru locations have these terminals.
Does Chipotle Take Google Pay?
Yes, with its new contactless payment terminals, Chipotle accepts Apple Pay as well as Google Pay at its locations. You just need to set up your Google Pay account on your Android devices and then use it in the same way as you would use Apple Pay.
Does Chipotle Take Samsung Pay?
Yes, Chipotle takes Samsung Pay as well. In fact, all mobile wallets such as Apple Pay, Google Pay, and Android Pay work on the same technology. Once Chipotle updated its old terminals to accept contactless payments, it was able to accept all such forms of payment options.
Does Chipotle Take PayPal?
PayPal is not a direct payment option at Chipotle. You can, however, connect PayPal to Google Pay or Samsung Pay to make contactless payments. You can use this payment method if you don't want to risk sharing your credit card information with these mobile wallets.