Burger King has restaurants in more than 100 countries and serves almost 11 million customers a day. If you love juicy burgers, hot fries, and soda at Burger King but hate carrying your wallet all the time, you may want to know: does Burger King take Apple Pay. We're breaking it all down, as well as some other payment options accepted by BK.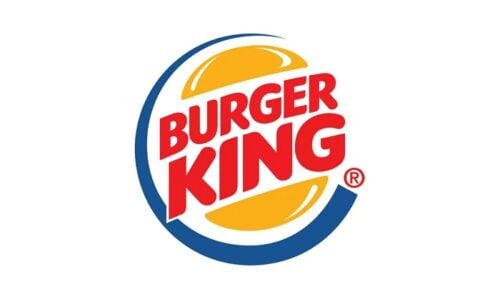 Does Burger King Take Apple Pay in 2023?
No, Burger King does not accept Apple Pay for payments anymore. Previously, the burger chain accepted Apple Pay through its app. However, Apple Pay has been unavailable since 2019.
Moreover, Burger King has never accepted Apple Pay in-store or at its drive-thru window. You can use other payment options like PayPal and Venmo, which we will discuss later.
Lastly, if you only want to use Apple Pay for making payments, you can always order from Burger King using DoorDash and Grubhub, which do accept Apple Pay.
Why Did Burger King Stop Taking Apple Pay?
Burger King has never officially explained why it dropped Apple Pay from its app in 2019.
Most people know that when the Burger King mobile app was revamped, BK never brought back the option to pay with Apple Pay.
There is speculation that this happened because of Burger King's tie-up with PayPal and the conflict between its digital payment method Venmo and Apple Pay. PayPal and its mobile app for payments, Venmo, are accepted in the BK app.
Another speculation that has been around is that there are fees for using Apple Pay.
Interestingly, Burger King did come out with a $1 Crispy Chicken Sandwich offer for Apple Pay users in 2020. Therefore, it is possible that it might start accepting Apple Pay at some time in the future.
What Is the Burger King App?
The Burger King app is one of the best fast food apps among the various apps available from fast-food chains such as McDonald's and Wendy's
To start off, the Burger King App lets you order from BK in four ways – curbside, drive-thru, pickup, or delivery. In most other fast-food chain apps, curbside and delivery are not an option
You can choose to order from your local Burger King with a simple map interface that allows you to see Burger King locations for nearby stores.
There's even an option to save the location for later use when you order food next time.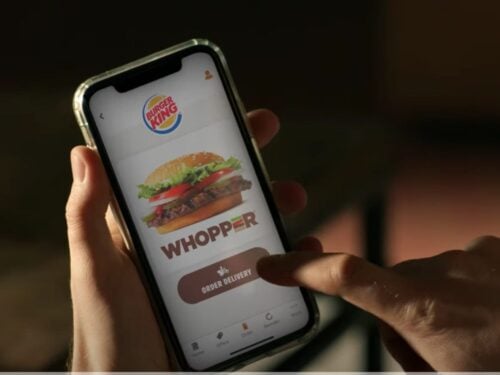 You can select all the food items that are available at the store you chose. The Burger King app will show you prices and nutritional information.
Then you can customize those food items your way (add extra fries, choose the medium or small soda etc.). Or, orders can be completed with mobile payment methods PayPal and Venmo.
While Apple Pay is not available on the BK app, having a mobile payment option on the Burger King App is a welcome move. Many other fast-food joints don't have this option.
Apart from PayPal, you are free to opt to save your credit and debit cards and pay for your orders using them.
What Are the Benefits of Using the Burger King App?
Using the Burger King App saves you both time and money. And sometimes, you can even get a free Whopper!
The app lets you order ahead before arriving or even order for delivery in places where delivery is available. This way, your order will be ready when you reach the counter.
You can also opt for curbside pickup, which will save you even more time if you are not dining inside Burger King.
Burger King App orders also qualify for the "Royal Perks" Burger King rewards program for BK customers. Wondering how to get that free Whopper that we mentioned earlier?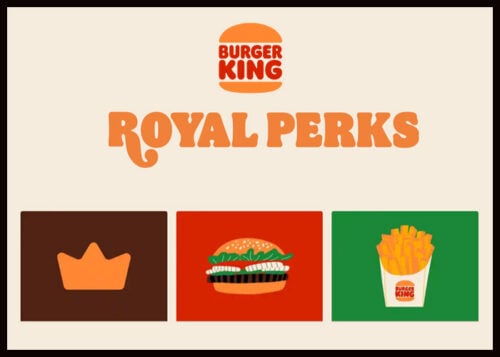 Burger King has offers running for customers who use the Burger King app. Sometimes, they give you a free Whopper on certain days of the week!
The BK app is free to download and use on both iOS and Android mobile devices. You can go to the App Store or Google Play Store and download it on your phone
What Is Burger King's Rewards Program?
In this program, you get 10 Burger King Crowns for each $1 you spend.
You can collect these Crowns at in-store locations, when you order through the BK App, or when you use BK's website to order food. You can also earn crowns if you order through delivery on either the app or the website.
When you place your next order, crowns can be redeemed for free food. Moreover, you can upsize certain orders such as your coffee, hash browns, or your order of fries.
BK comes out with games and contests where users can win more of these Crowns from time to time.
Lastly, any order that you place during your birthday month gets you twice the number of Crowns as compared to regular orders.
What Form of Payment Does Burger King Take?
Burger King customers can pay using the following methods of payment and drive-thru:
Cash

Credit and debit cards

Burger King Gift cards
Burger King also accepts SNAP EBT cards in some select Burger King locations. The Burger King app and BK website also accept the following mobile wallet payment systems:
What Fast-Food Restaurants Take Apple Pay?
There are several of them. We have listed fifteen of our favorites below:
Applebee's

TGI Fridays

Starbucks

KFC

Subway

Shake Shack

Pizza Hut

Papa John's

Panda Express

Luby's

Johnny Rockets

Hardee's

Five Guys

Dunkin' Donuts
As you can see, Burger King is more of an exception rather than the rule. Most fast-food restaurants do, in fact, accept payments using Apple Pay.
How to Set Up Apple Pay
Setting up Apple Pay requires a few simple steps. But before you begin, you need to ensure that:
Your phone/device is compatible with Apple Pay

You are signed in to Apple Cloud

Your card is compatible with Apple Wallet
Next, just add your details to Apple Wallet to enable Apple Pay for your digital transactions. Follow these steps:
Open the Apple Wallet app

Click on add new card details (if you are adding a new one)

Enter your details and press continue
At this point, your bank or card company might try to contact you or make you do some extra steps to ensure that it is really you.
Once you confirm everything, your Apple Pay should be ready to roll!
If you already have Apple Pay configured, you can also use the same process to change your existing credit or debit cards.
How to Use Apple Pay at Fast-Food Restaurants
At Fast food restaurants that accept mobile payment apps, it is easy to use Apple Pay. You just need to go to a cash register that has the NFC symbol on it.
Here's what to do next:
Tell the cashier that you are planning to pay with Apple Pay

Double-click the side button for Apple Pay

Authenticate that it is you by using Face ID or Touch ID

Show your iPhone to the near field communication (NFC) reader device
In a few seconds, you will see a green checkmark on your phone confirming that the transaction is now complete.
If you are using an Apple Watch, you can use a similar process to pay with Apple Pay.
The only difference is that instead of a green checkmark, your Apple Watch will buzz slightly for confirmation.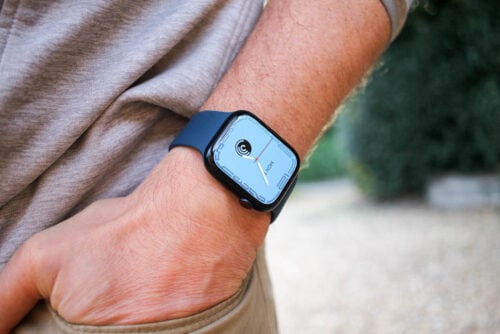 How to Find Fast Food that Takes Apple Pay
Burger King does not take Apple Pay, and neither does Wendy's (unless you have the Wendy's app). So there are a few holdouts left where Apple Pay has still not breached the gates
That said, you will never have to worry about finding out whether the fast-food chain you are going to accepts Apple Pay or not by following this simple method:
Open your iPhone and find the Maps app

Search for the restaurant you want to go to

Click on it and scroll down

Find the information section

If you see something like "We take Apple Pay" or you see the Apple Pay logo, you are good to go
If you don't find any such thing, make sure you carry your wallet and cards. This is because if they don't accept Apple Pay, it is unlikely they will accept any other mobile payment apps.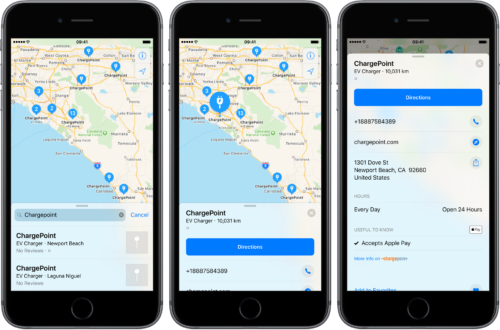 Final Thoughts
Burger King is one of the few fast-food chains that have gone against the trend — it no longer accepts Apple Pay in its app, even though it used to until 2019.
While we do hope that one day we will see Burger King take Apple Pay in the future, as of now there aren't indications from either BK or Apple in this direction.
Burger King does take PayPal and Venmo in their app, which is a relief. You can use either of these to pay for your orders in-store, at drive-thru counters, and in the free app.
Burger King and Apple Pay FAQs
Does Burger King Take PayPal?
Yes, Burger King takes PayPal and has been accepting PayPal since 2014. It has a tie-up with PayPal that allows PayPal to be the exclusive digital payment method in its Burger King drive-thru and in-store payment counters. This could be one of the reasons the burger joint doesn't accept Apple Pay.
Can I Pay with My Phone at Burger King?
Yes, you can pay with your phone at Burger King. Both PayPal and Venmo are accepted payment methods at all BK stores and drive-thru. DoorDash is another option that lets you buy Burger King with your phone.
Does Burger King Take Venmo?
Yes, Burger King accepts Venmo in-store, at the drive-thru, in the Burger King app, and even on its website. PayPal owns Venmo, which is why BK accepts Venmo payments but not Apple Pay, Google Pay, and the likes. The burger chain has a variety of payment options.
Does Burger King Accept Visa Cards?
Yes, Burger King accepts Visa, MasterCard, American Express, and Diners Club cards at its stores, drive-thru windows, in its app, and on its website as well. Couple this with BK's other payment options, and you have plenty of ways to purchase a meal at this burger behemoth.