When anyone in the country hears the phrase, "Eat fresh," they know exactly what restaurant is being referred to.
Subway is one of America's iconic fast food restaurant brands and prides themselves on the use of fresh ingredients in their food.
It makes sense to be interested in purchasing Subway stock, especially since the company is the world's fastest-growing franchise in the world, with representation in over 100 countries.
If you're interested in Subway stock, then you've come to the right place to learn all you need to know about the fresh food giant!
Can You Buy Subway Stock?
If you've ever looked at the stock market and attempted to find Subway, you'll know that Subway stock isn't available.
Currently, the company is privately owned and is not traded on any stock exchange.
At this point in time, there is no initial public offering planned for the privately-owned restaurant chain.
Buying Subway stock is not something that's going to be possible in the near future from what we can tell, as they have no plans of becoming a publicly-traded company.
Ready to build your portfolio? With Public.com you can follow other investors, discover companies that are inline with your beliefs, and invest into stocks and crypto with very little money! What are you waiting for? Check out Public Now!
Subway Stock: Who Owns Subway?
Subway is currently owned by the DeLuca family, the family of Fred DeLuca, the founder of the fast-food giant.
As the world's largest fast-food chain, you can be sure that the corporate structure is more complex than that of another business.
The Subway Group's corporate structure is as follows:
Subway IP Inc. is the company responsible for all the intellectual property related to the restaurant system.
Franchise World Headquarters, LLC is responsible for the franchising operations related to all of the restaurants. Additionally, their technology company, FWH Technologies, LLC owns and licenses the fast food chain's point of sale (POS) software.
Under the Subway umbrella are several different franchisors, including Doctor's Associates Inc.
Subway has several advertising affiliates in the Subway Group, including Subway Franchisee Advertising Fund Trust, Ltd., and Subway Franchisee Advertising Fund Trust, B.V.
In Europe, the Independent Purchasing Company Europe Limited manages all Subway franchisees.
Subway Stock Price
At this point in time, there is no stock price available for Subway, as Subway stock is not available for purchase.
Until the company schedules an IPO, and the public is able to buy Subway stock, a stock price will be unavailable.
For the foreseeable future, Subway will most likely remain a privately held company. Because of this, there will be no Subway stock price available.
Can You Buy Subway Stock? Subway Background: What Is It
Subway is one of the biggest fast-food companies in the world and has been an icon since its founding in 1965.
But what led to Subway's massive success? As one of the most popular fast-food chains in the world, it's important to know a bit of their backstory.
A Brief History of Subway
Subway was started in 1965 in Bridgeport, Connecticut by Fred DeLuca, who began the chain by borrowing $1,000 from his friend Peter Buck.
The chain started as a single Subway restaurant and didn't adopt the actual name Subway until a few years into its life.
Originally, the restaurant's name was Pete's Super Submarines.
Within the first year of its existence, the restaurant saw such success that DeLuca and Buck formed Doctor's Associates Inc. for the management of the chain and franchises moving forward.
Though the name may imply it, the company has no relation to medical organizations.
It is derived from DeLuca's ambitions to pay tuition for medical school and Buck's doctorate in physics.
In 1968, the company formally changed its name to Subway, and the business continued to grow and expand.
The name started to become a household term, and in 1974, operations had grown to such an extent that the company began a franchise operation in Wallingford, Connecticut.
This is where Subway's expansion truly began to take off.
By 1978, the first Subway on the West Coast of the United States opened in Fresno, California.
The fast-food chain drew people in with its healthy options and custom sandwich options.
In 1984, restaurant locations were all over the country, and in December of that year, the first international location opened in Bahrain.
By 1990, the restaurant chain had 5,000 locations, and by 1998 the number of locations had reached the tens of thousands, with just over 13,000 locations.
In 2004, Subway partnered with Walmart and began opening locations inside of the chain's supercenters.
In just three years' time, the number of Subways in Walmarts outnumbered that of other restaurants partnered with the stores, like McDonald's and Burger King.
Not only did they accomplish this by 2007, but the company started ranking in the Entrepreneur Franchise 500.
At the end of 2010, the company had become the largest fast food company worldwide, outnumbering McDonald's by over 1,000 restaurants.
Crypto Alert
I'm A One Percenter
It doesn't matter if you have $500 or $5 million.
Here's what I recommend you do with your money right now.
ATTENTION: The following video is a serious financial warning from one of America's richest men. He believes this event will make the rich even richer while financially affecting countless others and fan the flames of social protest.
It's free to watch and by doing so I believe you'll be ahead of everyone else struggling to understand what is really going on. I hope you take advantage of this opportunity!
Click Here For All Of The Details
We earn a commission if you click this link and make a purchase at no additional cost to you.
Subway had over 33,000 locations worldwide, and showed no indications of slowing down.
In 2015, Subway ranked third on the Top Global Franchises list, and ranked first on the Fastest Growing Franchise list.
This was also the year that the founder, Frank DeLuca, passed away, and was replaced with Suzanne Greco, his sister, as the new CEO.
The following year, in 2016, Subway closed hundreds of restaurants nationwide, experiencing a net loss in locations for the first time in its entire lifetime.
Despite the closing of hundreds of locations, the chain remained the chain with the most restaurants in the country, followed by McDonald's.
In 2017, Subway closed more locations and announced that they'd be closing more in the year to come.
These closures came about due to three consecutive years of failing profits, and a customer base that had been reducing since 2012.
In 2018, the company invested in a new advertising campaign to increase sales, and in 2020 they partnered with ezCater to offer new online options for catering and delivery.
The Healthy Fast Food Chain
In 2000, Subway began to brand itself as the healthy fast food option, and an alternative to its competitors that were shown to be unhealthy, to put it lightly.
The campaign centered around Subway's iconic spokesman, Jared Fogle, who claimed to have lost 200 pounds thanks to eating Subway on a regular basis.
This, paired with the "eat fresh" catchphrase attracted customers who were looking for flavorful but healthy fast food options.
One interesting point to bring up regarding the campaign is that it worked for nearly 8 years until the marketing moved towards an angle that illustrated how affordable the sub sandwiches were, and the "5 Dollar Footlong" campaign took center stage.
In 2015, Subway severed all ties with Fogle due to a scandal involving him but acknowledged prior to his release that anywhere from a third to half of its growth domestically was thanks to the campaign centered around him.
Subway Stock: Why Is Subway Valuable?
Subway is valuable due to its cost-effective ingredients and business model, allowing for individuals to open franchises, even if the restaurant owners only own individual Subway restaurants.
The business model allows for the Subway Group to own all of the intellectual property and information while allowing for growth at the cost of others buying in.
Additionally, the typical Subway is a small restaurant and can fit nearly anywhere, making them ideal for shopping plazas and malls, and even Walmart supercenters, as has been done in the past.
Subway Stock: Subway Competitors You Can Buy
Subway is one of many privately held companies that you may be interested in purchasing stock for.
Unfortunately, Subway stock is not going to be available for the foreseeable future, so here are some of their competitors that can be invested in.
Restaurant Brands International Inc (NYSE: QSR)
Restaurant Brands International Inc may be one of the largest competitors to Subway, and one of the best to invest in.
Restaurant Brands International is a Canadian-based multinational fast-food company that rivals Subway in size due to the many brands under its umbrella.
The company owns a whole host of fast-food restaurants, including Burger King, Tim Horton's, and Popeye's.
The Restaurant Brands International company has nearly $23 billion in assets alone.
There's a good chance that the company will continue to grow, with Restaurant Brands stock price continuing to grow throughout the current year.
McDonald's Corp (NYSE: MCD)
The fast-food company that people know and love the most throughout the country has to be McDonald's.
McDonald's, much like Subway, started small and grew into a massive company in just a few years.
When looking at the stock exchange, it's easy to see what a Subway stock price could be expected to be worth, as they are larger than McDonald's.
If you want to invest in Subway stock due to their massive company size and international reach, then purchasing McDonald's stock is a good alternative.
McDonald's is the largest publicly traded company in terms of fast-food restaurants, and will only continue to grow.
Darden Restaurants, Inc. (NYSE: DRI)
If investing in the food industry seems appealing, but you want to invest in a restaurant chain that doesn't solely serve fast food, Darden is the alternative you're looking for.
Darden Restaurants, Inc. owns two fine dining chains, Eddie V's Prime Seafood and The Capital Grille.
In addition to these two restaurants, they also own six casual dining restaurants.
These casual restaurants are some of the larger chains in the country, including Olive Garden, Bahama Breeze, Longhorn Steakhouse, Seasons 52, Cheddar's Scratch Kitchen, and Yard House.
With an expected dip in stock price during 2020 due to the pandemic lockdown, Darden Restaurants' stock price has remained at an upward trend since 2018 and would be an excellent alternative to investing in Subway.
Starbucks Corporation (NASDAQ: SBUX)
While Starbucks may not be an obvious competitor of Subway, they are still a competitor and a successful one at that.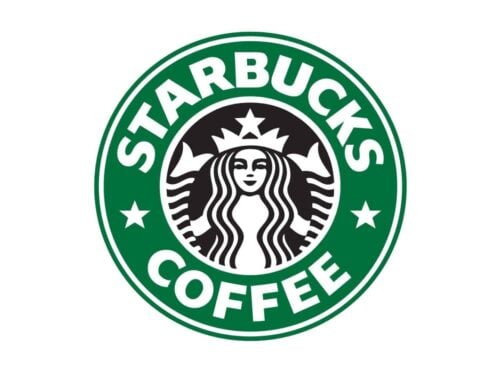 Starbucks is another household name in terms of the food industry and competes with Subway by offering healthy dining options for patrons that are there to drink coffee.
Starbucks cafes are plentiful, and the company has grown massively since its founding in 1971 as just a single coffee shop.
When you look at the stock market trends for Starbucks since 2018, you'll see that their stock price has nearly doubled as they've grown as a company.
Starbucks' massive popularity is derived from the way they treat their employees, and in more recent years has gained traction due to a willingness to speak out on social issues before other companies.
Stock Advice That Beats The Market!
Stock Advisor's recommendations
have beaten the market over the past 19 years. Tired of picking losers?
Stock Dork readers can join for only $99 a year!
Check out Stock Advisor today!
Subway Stock: What Is Subway Worth?
Estimating the worth of Subway as a company is a difficult task, as not a single Subway franchise is company-owned.
That being said, the company reported that in 2019 their revenue was $10.4 billion.
Additionally, when calculating the worth of the Subway Group, it's important to take into consideration the requirements to opening a Subway franchise.
Currently, to be able to open a Subway Franchise you must have liquid assets between $30,000 and $90,000 and must have a net worth ranging anywhere from $80,000 and $310,000.
Considering these financial requirements and factoring in the amount of Subway locations in existence today, you can see that the company is incredibly valuable.
Subway Stock: Final Thoughts?
Subway is one of few privately-owned companies in the fast-food business.
They have a long-running history of success, continuing to grow since their inception in 1965 until recently in the late 2010s.
Despite this slump, the company still continues to do well and remains privately owned, so it's obvious they aren't looking to take the company public for funding.
Because the company is privately held, their is currently not a Subway stock price available.
With the knowledge that is available regarding their competitors like Restaurant Brands International and McDonald's, it can be assumed that the Subway stock price would be fairly high, should an initial public offering be announced.
Unfortunately, being able to predict the Subway stock price does us no good, as the DeLuca family does not seem ready or willing to take the company public.