If you're interested in buying ESPN stock, read on for a full breakdown of the company and some competitors to watch out for.
ESPN is a channel that acts as a hub for everything sports, and it's a force to be reckoned with in news coverage and entertainment.
With over three decades of dominance in sports broadcasting, many investors are wondering if they can pick up ESPN shares on the stock market.
So can you buy ESPN stock?
Yes, you can, but there's a catch.
Stay tuned to find out what it is.

What Is ESPN?
Founded in 1979, ESPN is the world's largest international sports broadcaster.
It also covers minor leagues, college games, and the Olympics.
The company provides an array of programs from live televised events to studio analysis and commentary.
It has faced competition from other channels over the years, such as Fox Sports 1, NBC Sports Network, and CBS Sports Network.
But ESPN continues to thrive as a leader in sports broadcasting with its new endeavors like streaming services and online content.
Initially, ESPN broadcasted only six hours of programming per day from Monday to Friday.
These broadcasts consisted of a single sporting event each night for about half an hour followed by about thirty minutes of studio analysis.
This included interviews with sportswriters and other experts.
The channel would go on to grow over time.
Eventually, ESPN added additional programming such as SportsCenter, which became popular in its own right.
In fact, it is still running today.
In 1993, ESPN2 was created, which added more variety to its content offerings.
Since then, ESPN has experimented with its formula.
It launched ESPN 3D in 2010, broadcasting select games in 3D, but this format didn't stick.
This channel has since been abandoned due to a lack of interest from viewers.
ESPN's Business Model
ESPN generates a substantial amount of revenue by broadcasting live events and studio programming.
During these programs, advertisers pay for commercial slots, which can be quite costly.
In 2021, the company generated $9 billion in revenue by broadcasting live events and studio programming and advertising.
ESPN is home to the NFL, NHL, NBA, and just about any other sport you can think of.
ESPN also owns a variety of companies under its umbrella.
These have allowed the industry leader to branch out into other sports markets — and not just those in the US.
In fact, just recently, ESPN entered discussions to enter the sports betting world.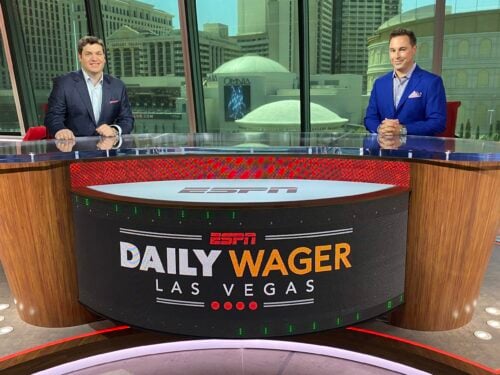 If you're not familiar with sports betting, it is a popular pastime for many people.
A bookie accepts wagers on the outcome of a sporting event and pays off bets according to the odds offered by the various bookmakers.
ESPN joining the fray is a positive step toward making sports betting more accessible and safer for betters.
It's no secret that unofficial betting can be a dangerous game, and there's no guarantee you'll get paid out without legal accountability.
So the more legit options to bet, the better.
In addition to providing a service in high demand, this move toward sports betting shows that ESPN is set on expanding its presence in the sports entertainment world.
And it's moves like this that has increased the company's value over time.
How Much Is ESPN Worth?
According to the company's most recent valuation, ESPN is worth more than $50 billion.
This is an impressive figure and easily makes ESPN one of the most valuable companies in the sports entertainment industry.
Its valuations have been on an upward trend, so it's possible this number will be higher next year.
But only time will tell.
ESPN Revenue
In 2020, ESPN earned $8.72 billion over the first and second quarters.
And in 2021, ESPN's revenue increased to just over $9 billion.
If it can keep up its momentum, revenue could continue to increase.
Who Owns ESPN?
The Walt Disney Company owns ESPN and all its subsidiaries.
Before that, the broadcast network ABC acquired ESPN in 1984.
But Disney acquired ABC and all its subsidiaries in 1996.
This makes the sports network part of one of the largest entertainment conglomerates in the world.
Disney also acquired 21st Century Fox for $71 billion in a major deal.
With Fox Sports, ABC and ESPN, the deal gave Disney three of the top networks in sports broadcasting.
The agreement also gave Disney ownership of all media assets from Fox.
More on Disney
As you're likely well aware, Disney owns theme parks and many other brands and produces triple-A movies.
The company owns its own networks and many others.
Disney is one of the most beloved brands in the world and it has had a major influence on our culture.
So it's no wonder that investors sink so much money into Disney.
And since getting into sports, movies, and other industries, Disney has only grown in size and dominance.
Now that you know more about ESPN's parent company, let's take a look at investing in ESPN.
Can You Buy ESPN Stock?
Unfortunately, you cannot presently buy shares in ESPN.
You can, however, buy stock in ESPN's parent company, Disney.
This is a roundabout way to technically invest in ESPN.
Keep reading to find out how to buy Disney stock and get a breakdown of its performance over the years.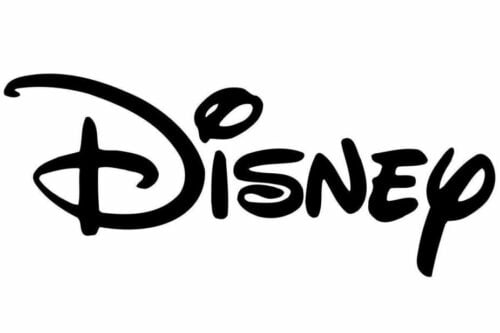 How to Buy ESPN Stock
As we mentioned, if you want to invest in ESPN today, you'll need to pick up some shares in Disney.
Disney's stock is traded on the New York Stock Exchange, which means that you can likely pick it up on online brokers like Robinhood and Webull.
There are plenty more platforms that let you trade Disney stock, but these are the most accessible for new traders.
ESPN Stock Symbol
ESPN stock is not publicly traded, so there are no stock tickers or stock symbols.
On the other hand, Disney is listed on the NYSE as "DIS".
"ESPN" would be a fantastic stock symbol, though, if the sports channel ever goes public.
ESPN Stock Price
You can currently buy Disney stocks for $148.46 each.
It's important to note that this can and will change by the time you read this.
As such, it's a good idea to check the NYSE to see what Disney's current stock price is.
ESPN Stock Chart (Disney Stock)
Here's the stock chart for Disney stock for the last five years.
These are the average stock prices, and 2022's stock price could change as the year goes on.
| | | | | | |
| --- | --- | --- | --- | --- | --- |
| Year | 2018 | 2019 | 2020 | 2021 | 2022 |
| Average Stock Price | ~$108 | ~$130 | ~$126 | ~$175 | ~$147 |
Keep in mind, however, that past performance is not an indicator of future results.
All it takes is one bad earnings report or controversy to send a stock in a spiral.
Disney is a lot more established than most brands, but it's not immune to public perception.
ESPN IPO Date
Ever since ESPN's inception in 1979, there has been talk of the company going public.
But in 2023, there still isn't a stock option directly available for the franchise.
Moreover, there haven't been any recent rumblings of ESPN eyeing an IPO.
ESPN Competitors
While you can't invest in ESPN, there are some close competitors on the market that are publicly traded.
Also, now that ESPN is getting into sports betting, it's going head to head with some established names in the industry.
Read along for some competitors to watch out for.
DraftKings (NASDAQ: DKNG)
DraftKings is a leader in daily fantasy sports and sports betting.
In 2020, the company was made public through a SPAC merger with Diamond Eagle Acquisition.
The stock's performance is somewhat hard to follow, as it tracks the $10.00 NAV of SPAC stocks.
However, shares have risen nearly 300% in the past 17 months.
Interestingly, Disney holds a 27% share in the company.
This means that just like ESPN, buying Disney stock is a way to indirectly invest in DraftKings.
You can directly invest in DraftKings, so this isn't necessary — unless you want to tap into Disney's large network of companies.
DraftKings currently trades for ~$23.68 a share.
Roku (NASDAQ: ROKU)
Roku is a streaming player that allows you to watch TV without cable.
It uses a small device that plugs into your TV's HDMI port and connects wirelessly to the internet.
This company competes with ESPN in a less direct way than the others on our list, but it does provide sports content, as well as other channels.
With Roku, you can stream live TV from channels like NBC, ABC, CBS, and FOX (depending on what part of the country you live in).
You can also watch Netflix, Hulu, WatchESPN, HBO NOW, and more.
The other options on our list are closer competitors to ESPN, but Roku provides a more diverse portfolio of channels.
This could help shield its stock price from market downturns if viewership of sporting content falls.
So while this is not a pure sports entertainment play, it still can give you some exposure to the industry.
Roku trades for about ~$139.53 per share.

FuboTV (NYSE: FUBO)
FuboTV is a sports streaming network that is currently integrating a live betting service into its offerings.
Although investing might sound great in theory, the stock's performance in 2021 left much to be desired.
Still, FuboTV stock has grown in popularity on investing forums, such as Reddit.
Like Roku, FuboTV is not a one-to-one competitor of ESPN, but they will compete once ESPN gains more of a foothold in the sports betting industry.
ESPN has a lot of weight behind it, so it will be interesting to see how these two companies stack up in the future.
You can invest in FuboTV for ~$8.55 a share.

Wait for an ESPN Stock IPO or No?
There's no question that ESPN is a dominant force in the sports world.
With new offerings like sports betting, the company has a lot of momentum behind it that shows no sign of slowing down.
Because of this, it might not be a bad idea to pick up a few shares of ESPN stock if you're looking to add sports entertainment exposure to your portfolio.
That being said, while ESPN stock looks like it could be a good play on paper, you're going to want to do your own due diligence before investing in it.
ESPN Stock: Final Thoughts
ESPN is a popular sports network that has only grown since its inception in 1979.
Unfortunately, you can't currently buy ESPN stock.
If you want to invest in it, you'll have to go through its parent company, Disney.
Disney's stocks aren't exactly cheap, so smaller investors might be priced out of owning these shares.
There are other cheaper stocks on the market in the meantime that you could grab to add sports entertainment to your portfolio.
While owning full shares in these stocks is more accessible, you'll still want to research these companies further to ensure that they have the potential to meet your investing objectives.